KURT KASZNAR (1913 – 79)                   
A character actor whose face is better known than his name, Kurt Kasznar was an Austrian from Vienna who moved to the USA at a young age. Drafted into the US Army and trained as a cinematographer, he was assigned to a photographic unit in the Pacific, where he filmed landings on New Guinea and in the Philippines. He also filmed the Japanese surrender signing in Tokyo Bay aboard the USS Missouri and was one of the first army photographers to record the aftermath of the atomic bombings of Hiroshima and Nagasaki. TV fans of the sixties and seventies will doubtless recall him playing Alexander Fitzhugh in the popular series Land of the Giants (1968-70). He died six days short of his 66th birthday in 1979 after a lengthy battle with cancer.
BRIAN KEITH (1921 – 97)  
Keith in WW2                     
Keith served as a rear gunner in an SBD Douglas Dauntless dive bomber during the war, participating in missions against the Japanese naval base at Rabaul, New Britain. He made about forty movies in all, but admitted having seen only a half dozen or so of them, although he liked The Parent Trap (1961) best of the lot. 'That was a charming thing, with Hayley Mills playing my twin daughters', he said with considerable fondness. 'I saw that four times.' At the time of his death, he was suffering from emphysema and terminal lung cancer, was in great pain and was undergoing financial difficulties. When his beloved twenty-seven year-old daughter Daisy killing herself with a gun it brought him to the brink of despair in 1997. Ten weeks after her death he ended his own life in the same way. He was 76. His step-mother was the 24 year-old actress Peg Entwhistle, who famously suicided back in 1932 by leaping from the Hollywood sign.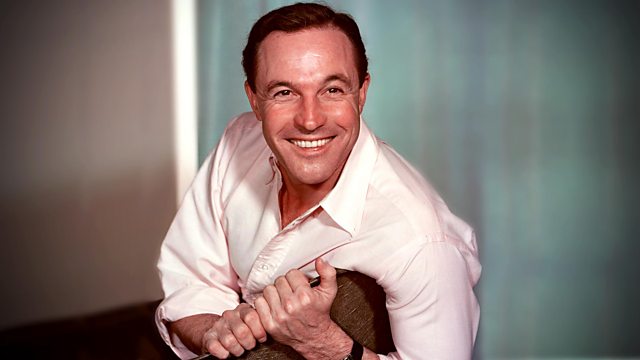 GENE KELLY (1912 – 96)                                                            
Dancer/actor/singer Gene Kelly enlisted in 1944 and hated basic training from the outset. Consequently, after completing it, he was furious when told that his first assignment would be to make a movie! He could have remained in Hollywood, he understandably complained, and churned out movies for a lot more money than the Navy was paying him. However, orders were orders, so he went off to make his first film, one about personnel suffering from battle fatigue. To prepare for it, he was admitted as a patient to a Navy hospital near Philadelphia. The newspapers quickly leapt at the chance to carry stories about the star of For Me and My Gal (1942) suffering from shell shock and battle fatigue! Nobody bothered to check to see if he had actually been overseas.
Kelly in uniform WW2
For much of the war he was a sailor stationed at the United States Naval Photographic Centre in Anacostia, D.C. While on active duty there he starred in several Navy films, plus some 'civilian' movies, made whilst he was on leave. Towards the end of the war he was all set to be shipped off to Japan with a camera crew of eleven, until the atomic bombs on Hiroshima and Nagasaki put an end to that. This quite remarkably versatile performer lived until February 1996 when, at the age of 83, he suffered fatal complications from two strokes.
GEORGE KENNEDY (1925 – 2016)        
George Kennedy joined the USAAF in 1943, after he graduated from high school with high hopes of becoming a fighter pilot. Perhaps, his height (he grew to be 6'4"), worked against him because instead of training as a pilot he found himself in the infantry. From '43 until '44, he was at Tarleton State University, Stephenville, Texas, under the Army Specialized Training Program (ASTP) until it was closed down. Once the ASTP was discontinued, Kennedy was sent back to serve under General George S. Patton, where he eventually attained the rank of captain. He served with valor in Europe and won two Bronze Stars along with four rows of combat and service ribbons. George remained in the US Army for sixteen years until he was discharged in the late fifties with a back injury. His movie career reached its pinnacle when he received a Supporting Academy Award for his portrayal of 'Dragline' in Cool Hand Luke (1967). Despite having a history of heart disease he lived until 2016 and the age of 91 before it proved fatal.
WERNER KLEMPERER (1920 – 2000)  
It is somewhat ironic that Werner Klemperer, a German-American Jew, will be more remembered for his portrayal of the stupidly gullible German commandant Colonel Wilhelm Klink in the TV series Hogan's Heroes (1965-71), than for anything else he accomplished over his long movie and television career. The son of musically gifted parents, Werner openly admitted he had no musical talent whatsoever, that any suggestion or assumption to the contrary is grossly mistaken. Born in Cologne in 1920, he and his family immigrated to the USA in 1935 to escape the Nazi persecution of Jews in their homeland.
While his father soon had a position in California conducting the Los Angeles Philharmonic, Werner started acting in high school and taking courses at the Pasadena Playhouse. When war came in 1941, he immediately enlisted in the United States Army and was stationed in Hawaii. He joined the Army's Special Services Unit and traveled throughout the Pacific entertaining troops. After the war he embarked upon a successful movie career. When the Klink role came up, he agreed to do it on one, non-negotiable condition. None of Klink's schemes or goals was to succeed – ever. Klemperer passed away from cancer in his Manhattan home in 2000 aged 80.
HILDEGARD KNEF (1925 – 2002)          
Hildegarde Knef was born in Ulm, Germany in 1925. At fifteen she underwent a successful screen test which brought her to the attention of Joseph Goebbels, Hitler's propaganda minister. He wrote and asked to meet her but the girl's parents wisely advised her against it. During the Battle of Berlin the teenaged Hildegarde dressed as a soldier to avoid being raped by invading Soviet troops. She was eventually captured and sent to a Soviet prison camp where fellow prisoners ultimately helped her escape to Berlin.
Hildegarde became an established movie actress after the war, but her naked appearance in a German film titled The Sinner (1950), saw her vilified by the Roman Catholic Church. 'I can't understand all that tumult five years after Auschwitz', she snapped back, reminding the world of the Church's total silence regarding the Nazi death camps. David O. Selznick invited her to Hollywood where she became a naturalized American citizen and made a few films. Although she never really succeeded as a screen star in American films, she befriended Marlene Dietrich and Marilyn Monroe along the way. In 1963, Hilde began a new career as a singer and impressed those who heard her. After the German reunification, she returned to Berlin where a lung infection claimed her at 76.