LESLIE HOWARD (1893 – 1943)                                                                         
Once his scenes as Ashley Wilkes in Gone with the Wind (1939) had been completed, English actor Leslie Howard was quick to return home to Britain and offer his services in the defense of his homeland. However, he was almost 46 years old and too old to be considered for active service. Instead, he was chosen to broadcast weekly on the radio from London to America, reporting on the war and keeping neutral America aware of the plight of their British cousins on their besieged island. At that stage it was vitally important to Britain that celebrities like Howard stress Britain's desperate need for the USA to send her aid in whatever form that aid might take. He also made three propaganda films in the United Kingdom, all the while frustrated that he could not become more directly involved in the hostilities.
The 'Ibis'
He lost his life while aboard BOAC Flight #777-A, a Douglas Aircraft DC-3 named 'Ibis', on June 1, 1943. Howard, his manager, four crew members and 13 other passengers were on the flight from Lisbon to Bristol, when the aircraft was attacked and shot down by eight Junkers 88 fighter planes off the north coast of Spain, the wreckage crashing into the Bay of Biscay. There were no survivors. Since then there has been conjecture that the 'Ibis' had been deliberately targeted because the Nazis knew Howard was aboard, that he was involved in some kind of espionage activity on behalf of the British Government. It has also been argued that the Germans mistakenly believed Winston Churchill was on board. Howard's manager bore a resemblance to the British PM, but it is hard to believe the German Secret Service would make such a simple mistake. Neither theory has been proven, however, so the actor's death must remain categorized as a normal casualty of war.
Howard & Vivien Leigh in Gone With The Wind (1939)
For decades there were reports that two servicemen were 'bounced' off the 'Ibis' to make room for Howard and his manager, but this was not the case. In 2017, this writer was contacted by an elderly gentleman named Derek Partridge, who informed me that on that fateful day in June '43, he was a 7 year-old boy aboard the 'Ibis', bound for Britain with his nanny, and that they were instructed to give up their seats to two late arrivals. The standing rule of priority was simple – if necessary, the least important people aboard had to make way for individuals deemed of greater importance. Derek and his nanny were 'bounced' for Howard and his manager, and both lived to tell the tale. 'We were on the plane waiting for take-off', Mr. Partridge recalled. 'Some crew members came to the door and asked us if we would please vacate our seats because two VIPs needed to travel urgently. We were escorted back to the terminal. From there I remember watching the plane taking off.' Howard was 50 years old when he died.
TREVOR HOWARD (1913 – 88)                                                  
Trevor Howard was initially turned down for military service by both the RAF and the British Army, but a shortage of manpower led to him being called up in 1940 to serve as a second lieutenant with the Army Signal Corps. That appears to be the official story, anyway, yet even that is open to question. It seems he may have been commissioned into the South Staffordshire Regiment and not the Signal Corps at all. And he probably never saw any action either, although, according to his publicists, he accumulated an illustrious wartime record that included the winning of the Military Cross! Contrarily, files held in the Public Records Office reveal he was dismissed from the service in 1943 for mental instability and for having a 'psychopathic personality'. This was (initially) denied by his widow, actress Helen Cherry, when it was first aired. According to her, the original claim that he had won the Military Cross was something his mother had cooked up. We are, therefore, left to ponder just how much is true and what was the product of the vivid imaginations of his publicists and his mother. There was nothing 'invented' about his impressive film career, however. Howard was a fine actor who worked right up until the day he died. His cause of death, in 1988, was given as a combination of influenza and bronchitis.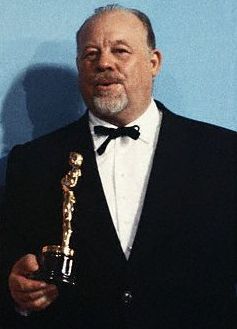 BURL IVES (1909 – 95)                                                                                                      
In 1940, prior to Pearl Harbor, Burl Ives was associated with the Almanacs, a folk-singing group active in the American Peace Mobilization (APM). The APM was a far left group with strong ties to the Communist Party and vehemently opposed to America's entry into World War Two. Ives was one of its standard-bearers. However, all that changed in June 1941 when the Axis invaded the Soviet Union. The American Peace Mobilization changed its name and its tune overnight, becoming the pro-war American People's Mobilization. Suddenly, they were striving vigorously to get the USA to declare war on Germany and Italy! Ives changed his tune too. He and the Almanacs recorded several songs to reflect the group's new stance, that of favoring US involvement in the war. A few months later the Japanese attack on Pearl Harbor brought the US into the conflict anyway.
Pete Seeger
In 1942, Ives was drafted into the US Army and sent, first to Camp Dix and then to Camp Upton, where he joined the cast of Irving Berlin's This is the Army. The show went to Hollywood and he was transferred to the USAAF. In September 1943, apparently for medical reasons, he was honorably discharged and spent the next few months residing with actor Harry Morgan (the future Colonel Sherman Potter of the TV series M*A*S*H.). In 1952, after being named in the right-wing rag 'Red Channels' as an entertainer with Communist ties, Ives went before the HUAC and did a bit of naming of his own. He betrayed his old folk-singing buddies, including Pete Seeger, denouncing them as members of the Communist Party, in order to save himself from being blacklisted. Everything turned out swimmingly for him and he went on to enjoy a successful recording and acting career, even collecting an Oscar for The Big Country (1958). In the summer of 1994, his long-time habit of smoking pipes and cigars caught up with him and he was diagnosed with oral cancer. After several unsuccessful operations he opted to discontinue surgery and passed away in April 1995. He was 85.
LIONEL JEFFRIES (1926 – 2010)            
Lionel received an army commission in the Oxford & Buckinghamshire Light Infantry Regiment during World War Two, and was attached to Radio SEAC as an announcer and impresario. For part of the war he was stationed in Burma (now Myanmar) at the Rangoon radio station. He also served as a captain in the Royal West African Frontier Force. In 1945, shortly prior to the cessation of hostilities, he suddenly lost all his hair in the space of a single week. He was nineteen. For a while he tried wearing a wig but rejected it because, as he put it: 'It looked like a dead moth on a boiled egg.' Lionel retired from acting in 2001 when his health began to decline. Suffering from vascular dementia for the final 12 years of his life, he passed away in a nursing home in 2010, aged 83.