LENA HORNE (1917 – 2010)                                                                                                                    
Throughout the Second World War, black USO entertainers were treated as second-class citizens, given segregated living quarters and ordered to perform to segregated audiences. Most of them were disinclined to complain or revolt at the injustice of it all. But not Lena Horne. The low-point (although there were plenty of them), came at Fort Riley, Kansas when she was required to stay overnight to do (as usual) a separate show for black American servicemen the next day. When she arrived in the black mess next morning, she was confronted with a row of white servicemen seated up front. 'Now, who in the hell are they?' she asked an officer. 'They're German prisoners of war', he replied. She stormed off the stage, went to the back of the hall and sang directly to the black soldiers seated there. After three songs she broke down. In Italy, she was sternly informed that the US Army would not permit her to play to mixed audiences. White performers were for white troops; black performers were for black troops, she was told. She would, however, be permitted to sing to a non-segregated black and German POW audience!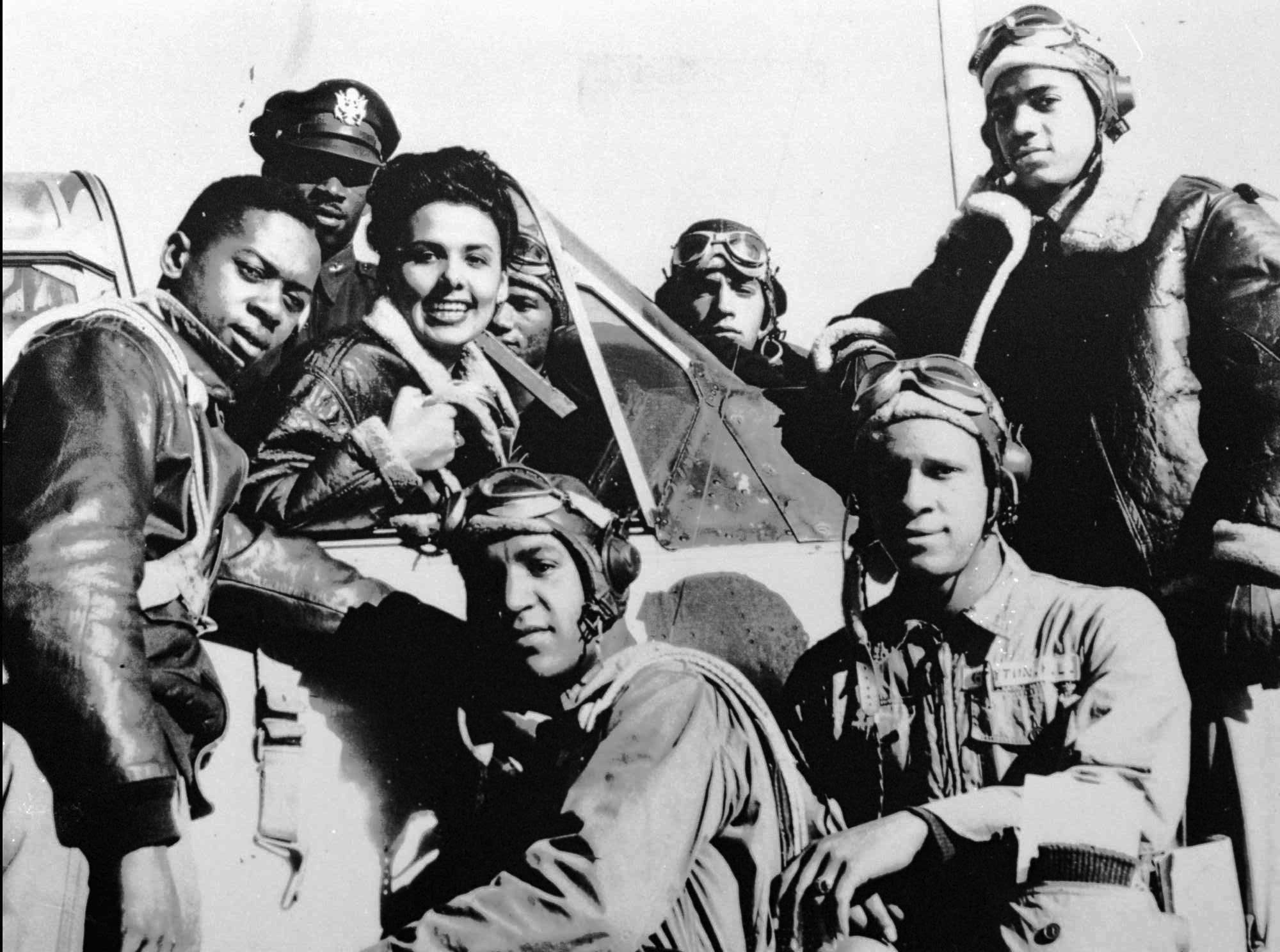 Lena with the Tuskegee Airmen WW2
Appalled by the policy, she went to see the local office of the National Association for the Advancement of Colored People (NAACP), demanding to know how long Nazi POWs had been given preferential treatment over African-American servicemen. 'A long time', she was told. Until Lena came along, nobody had come out and said anything about it. She immediately wired the Hollywood USO and informed them she was quitting. Upon her return to the US, she was reprimanded and the word went out. 'Keep that big-mouth woman out of the southern camps'. From that time onwards, Lena Horne finished out the war traveling to those camps at her own expense! Whereas many other performers enhanced their careers by doing USO shows, benefiting from the publicity, Lena lost out on the deal, financially anyway, and was unjustly branded a troublemaker, not only by her superiors, but by many of her peers who meekly toed the racist line.
Lena starring in Panama Hattie (1942)
Negro soldiers in the American armed forces were only too aware of the potential for persecution by white officers if they were found with pin-ups of white sex symbols in their barracks. They quickly discovered it was a much wiser (and safer) policy to keep Lena's image on their walls. 'They did not have fifty or so Negro lovelies to choose from', she recalled. 'They only had little ol' me. I therefore chose not to accept my status as a pin-up queen as a compliment. It was as if someone had said to the Negro G.I.'s, 'Oh, yes, fellows, here's a pin-up girl for you, too.'
Lena Horne WW2 glamour girl
The ingrained racism of the time held back this extraordinarily talented woman for far too long. All her early MGM films were shot in a way that enabled the studio to edit out her songs for audiences in the Deep South. Down south they preferred not to accept movies that contained footage of African-Americans in anything other than menial roles. MGM kow-towed to these bigots, in much the same way as the studio had bent over backwards to accommodate the Nazis in Germany, prior to Japan bringing the USA into the war. Lena's daughter, author Gail Lumet Buckley, wrote about the treatment of black troops in American history in her fine book; 'American Patriots: The Story of Blacks in the Military from the Revolution to Desert Storm' (2001).
Lena & her friend Paul Robeson
Lena's friendship with black American singer Paul Robeson, a known former Communist, saw her blacklisted as a Red for a while. This friendship, coupled with her activities in the civil rights movement, resulted in right-wing conservatives branding her as a 'Communist sympathizer' and a 'subversive', particularly after her name was listed in 'Red Channels', an American publication that circulated in the entertainment industry during the McCarthy 'Red Scare' era. She took that criticism in her stride, too. Lena Horne lived to the ripe old age of 92 before heart failure halted her exceptional life in 2010. Her name deserves to be listed in the company of Rosa Parks, Althea Gibson et al. If not for the unjust 'Red' slur, it probably would be.
JOHN HOUSEMAN (1902 – 88)                                                    
Born Jacques Haussmann to an Alsation-Jewish father and British mother in Bucharest, Romania in 1902, John Houseman was raised and educated in England before moving to New York City in 1925. He and Orson Welles founded the Mercury Theatre in the mid-thirties, producing a modern-dress version of Shakespeare's Julius Caesar, that evoked ominous threats from Hitler's and Mussolini's Fascist States in the process. Ultimately, for some reason, he and Welles had a major falling out and would remain bitter enemies for the rest of their lives.
In the aftermath of the Japanese attack on Pearl Harbor, Houseman went to work for the Office of War Information (OWI) and became the head of the overseas radio division. For much of the war he was involved in broadcasting radio propaganda for the 'Voice of America'. Simultaneously, he also managed its operations in New York City. Considering his feud with Welles, it is perhaps ironic that Houseman's death from spinal cancer aged 86 came on the 50th anniversary of Orson's 'War of the Worlds' radio broadcast of October 31, 1938.
JOHN HOWARD (1913 – 95)                                                                                                                                 
Howard was the handsome actor who played Bulldog Drummond in a string of films in the thirties. He also portrayed Ronald Colman's brother in Lost Horizon (1937) and Kate Hepburn's rich fiancée in The Philadelphia Story (1940). In the Second World War he served as a lieutenant in the US Navy, but it was as Executive Officer aboard a minesweeper, YMS-24, that his heroism was rewarded with his nation's highest naval award for valor – the Navy Cross. During 'Operation Dragoon', off the coast of Marseille, on August 16, 1944, USS YMS-24 had the misfortune to strike a sea mine, the blast killing the vessel's captain and severely damaging the ship. Ex-O Howard took command and even jumped into the sea several times to save shipmates who had been thrown into the water. After the war, the French Government also awarded him a Croix de Guerre for his gallantry.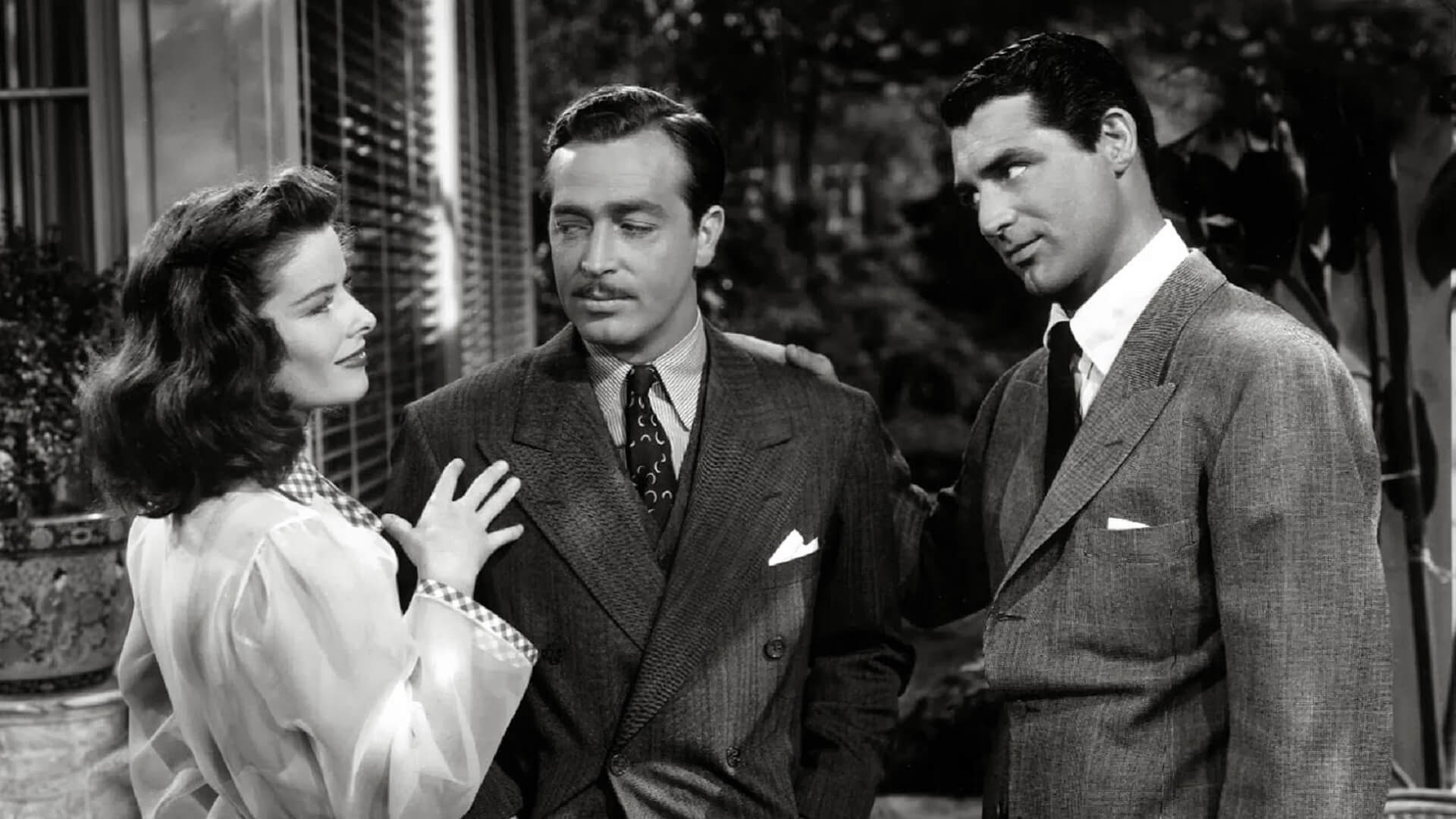 The Philadelphia Story (1940) – Kate Hepburn, John Howard & Cary Grant
Howard's return to Hollywood following the cessation of hostilities did not, for some reason, re-ignite his screen career. As a result he became one of the first movie stars to move into the new medium of television. For a while anyway. A few films came along later, but he gradually found himself drifting into the world of academia instead. In time he would become headmaster of the prestigious Highland Hall, a private high school where he taught for more than 20 years. He was 81 when heart failure took him in 1995. Since learning of his heroic exploits during the war, I look upon his performance in The Philadelphia Story through more appreciative eyes. The man was a bona fide war hero.