The 1986 film Heartbreak Ridge is a pretty lame war picture that culminates in the real-life USMC invasion of the Caribbean island nation of Grenada in October 1983. The assault was successful inside four days but was not the 'walk in the park' depicted in this picture, although the outcome was never in doubt. Of the 7,300 American and Caribbean troops that participated, nineteen American troops lost their lives and 116 were wounded. Nine helicopters were lost in the action also. Opposition loss of life totalled 70 Grenadian and Cuban belligerents with 396 wounded and 638 taken prisoner. Twenty-four civilians lost their lives as well. It was by no means a major conflict, but it was not the 'let's kick some ass' exercise depicted by director and star Clint Eastwood.
Puerto Rica standing in for Grenada in Heartbreak Ridge (1986)
The annoying screenplay is riddled with expletives and abominable 'gung-ho' profanity and clichés, so much of it, in fact, that both the US Army and the Marine Corps quickly disowned the production. The Corps had intended to use Heartbreak Ridge to promote its 'Toys for Tots' campaign, but the profanity put paid to that notion. Perhaps, Clint was of that school who equated profanity and coarseness with toughness. There is a scene towards the end in which a Marine encounters a young blonde hostage naked in the shower. She is played by Eastwood's girlfriend at the time, an actress named Rebecca Perle.
The 1957 drama titled The Joker is Wild stars Frank Sinatra portraying the true life American comedian, singer and actor Joe E. Lewis. In Chicago, in 1927, Lewis was singing at the Green Mill Cocktail Lounge, an establishment partly owned by mob boss Al Capone, when he was offered more money to appear at a rival gang's bar, 'The New Rendezvous'. Capone lieutenant, Jack 'Machine Gun' McGurn, had three of his thugs visit Lewis at his 10th floor Commonwealth Hotel room where they pistol-whipped him, before slashing his vocal cords and tongue. One of his assailants was future crime boss Sam Giancana.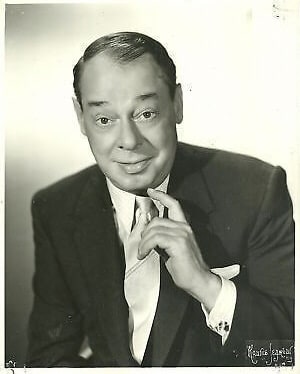 Joe E. Lewis
Capone, who happened to like Lewis personally, was not happy about the attack, but was unwilling to take action against one of his top lieutenants. Instead, he provided Lewis with $10,000 (the equivalent of around $150,000 today), to cover his medical costs and help him recover sufficiently enough to eventually be able to resume his career. In this movie, the only real names used from all these individuals are those of Lewis himself and his wife of two years (1946-8), Martha Stewart, played by Mitzi Gaynor. Martha is still alive today (2019) and in her late nineties. Lewis succumbed to a heart attack in 1971. He was 69.
In her autobiography, My Nine Lives, actress Diane Cilento recalled the day her then husband, Sean Connery, visited the set of the movie Hombre (1967). She was playing the female lead opposite Paul Newman and a press photographer took a shot of her standing between her husband and Newman. The picture went worldwide, bearing the caption – 'WHICH ONE WILL SHE HAVE TONIGHT?' A short paragraph beneath the photograph described her marriage to Connery as 'on the rocks', and that she had fallen in love with Newman on the set of the picture. It was a complete fabrication from beginning to end, of course, but her old-fashioned mother back in Australia read the piece and assumed it must be true. 'But 'D', it's printed in the paper', the elderly lady exclaimed to her daughter.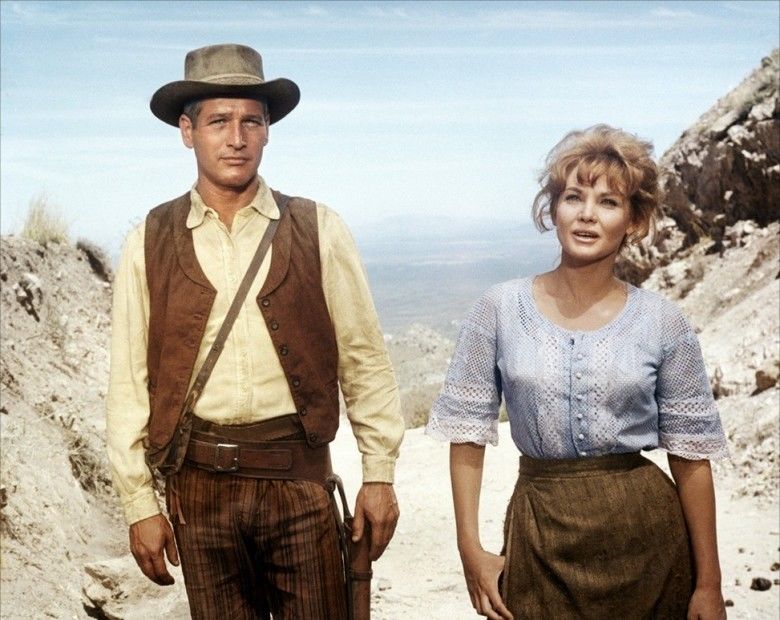 Paul Newman & Diane Cilento in Hombre (1967)
At the conclusion of this fine western there is a sepia photograph taken in 1886 by Camillus Fly, the historically famous Tombstone, Arizona photographer. It is a shot of an 11 year-old white boy named Jimmy (Santiago) McKinn who had been captured by the Apaches in 1885 when Geronimo and his band were out on a murder raid. Santiago was with the band of renegades for around six months and had been treated well. In fact, he already spoke Apache fluently and resisted being taken from the group by white soldiers when Geronimo surrendered in 1886. Eventually, the boy was reunited with his parents and grew up in Arizona. He died in the Phoenix area in the 1950s.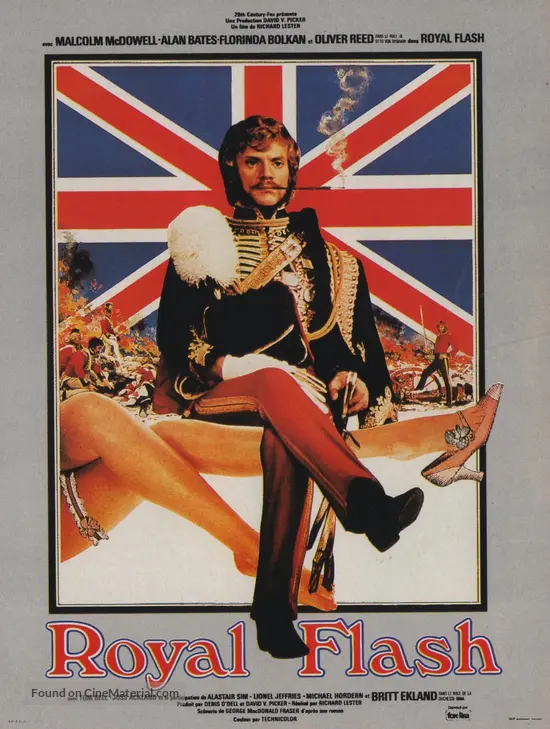 Being a devoted fan of writer George MacDonald Fraser and his brilliant 'Flashman' books, I have always been at a loss to understand why only one of these historical, tongue-in-cheek gems has ever been turned into a movie. The reasons are both annoying and frustrating. Director Richard Lester planned to make a movie out of the very first of Fraser's books, the one titled simply Flashman, as far back as 1970. It was to star John Alderton in the title role, but the project was cancelled at the last minute because of expense.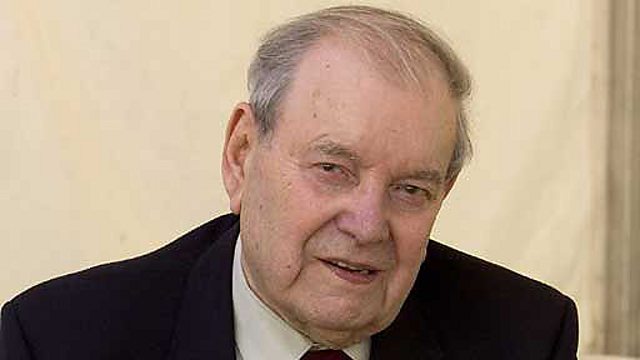 The one and only George MacDonald Fraser
Four years later Lester tried again, but found it was much easier and far less costly to set up Fraser's second novel, the one titled Royal Flash, probably because the story was a parody of The Prisoner of Zenda, a tale that had been filmed several times already with great success. This time it was United Artists that got cold feet at the last minute, so Lester took the project to 20th Century Fox who ultimately gave him the go ahead. Unfortunately, the picture was a critical and box-office failure. Fox panicked and start cutting it to pieces.
The original running time of 1 hour 58 minutes was chopped down to 1 hour 36 minutes for general release in Britain. This resulted in several well-known actors' roles being cut from the movie altogether or reduced to fleeting appearances. The author positively hated the final result and, henceforth, would not consent to having another picture based on any of his 'Flashman' novels made in his lifetime. He passed away in 2008, so we are left to await the emergence of a director willing to immortalize Harry Flashman on the big screen.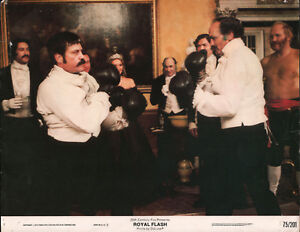 Oliver Reed & Henry Cooper
Former British, Commonwealth and European Heavyweight Boxing champion Henry Cooper was cast as John Gully, a bare-knuckle boxing champ of the 19th century. Oliver Reed was cast as Otto Von Bismarck and, as such, would be required to have a boxing bout with Gully in one scene. Reed fancied himself as a tough guy and, after downing a few stout drinks during a break, decided to ignore the choreography and plant an unexpected right hook on Henry's chin! Cooper's reaction was quick but merciful. He casually laid Oliver flat on his back with one hit. 'I gently chastised him', the great man recalled with his usual modesty.