GRETA GARBO (1905 – 90)
Anna Christie (1930), Camille (1936), Ninotchka (1939)
Greta Garbo was born Greta Gustafsson in Stockholm, Sweden in 1905. Famed Swedish director Mauritz Stiller chose the 18 year-old for the lead in The Saga of Gosta Berling (1924) and she was on her way. Soon, both she and Stiller were contracted to MGM and off to California. Greta did not speak a word of English at that time, but this was the silent era so it mattered not. Anna Christie (1930) was her first 'talkie', five years later, and by then she could handle the change comfortably. By the end of World War Two, Greta decided to retire from the screen altogether. Her era had passed anyway. She became a US citizen in 1951, moving to a seven – room apartment in New York City in the mid-fifties, and resided there until her death in 1990.
Mimi Pollak & Greta Garbo
Greta took lovers of both sexes all her life. As a young woman she was obsessed with her drama school sweetheart, Swedish actress Mimi Pollak, an unrequited love that she carried on (by mail) for nearly 60 years. It has been argued that Garbo's lifelong love for Mimi was the reason why the legendary star remained single all her life.
Frank Sinatra's valet, George Jacobs, was given the task of looking after Garbo, Dietrich and Hal Wallis's sister Minna when they stayed at one of Sinatra's homes. He wrote about watching as Garbo and Dietrich kissed and fondled each other as they lay naked near the pool. It has generally been the accepted story that Greta and Marlene were bitter enemies, even that they had never met face to face in their lives. Not all historians agree, however. Some believe they were intimate when they made The Joyless Street in 1925 in Europe. Greta was only 19 during filming, while Marlene was 23 and already vastly experienced. The youngster was said to have been deeply hurt by her older lover's indifference afterwards, and this had formed the basis for her ignoring the German actress for many years. Just as many historians believe they were never lovers at all, however, so there you have it. Whom do we believe?
Austrian writer Salka Viertel was said to have been in a relationship with Garbo back in Sweden, long before Greta landed her a position on MGM's payroll as a writer. Salka was an intimate of Marlene's and knew all of the German actress's darkest and dirtiest secrets. Over the years, Swedish publisher Lars Saxon proposed marriage to Garbo three times. He was rejected each time. Another of her part-time lovers was director Mauritz Stiller
Garbo & Mauritz Stiller
He was her mentor and occasional lover, a volatile man who brought about his own dismissal from MGM by continually being at loggerheads with studio executives. He angrily returned to Europe in 1928 and died shortly afterwards. Garbo was devastated. Director Rouben Mamoulian took her away for a 'dirty weekend' in the 30s and promptly gave her gonorrhoea! She felt for her nervous young co-star, Robert Taylor, when they made Camille (1936), so she invited him back to her home for dinner. Apparently, he stayed the night.
Lesbian writer Mercedes de Acosta boasted of having a physical relationship with Garbo for over twenty years, but the release of their correspondence in 2000 gives no evidence, whatsoever, of their friendship being anything other than platonic. Author Barry Paris was convinced that Garbo had an affair with the aging, dowdy, lesbian actress Marie Dressler when they worked together on Anna Christie (1930), but we only have his word for that connection as well.
Garbo & Bob Taylor in Camille (1936)
After making Flesh and the Devil with American heartthrob John Gilbert in 1925, Garbo moved in with him. Often described as her great love, Gilbert was a quite hopeless alcoholic whom Louise Brooks believed was little more than a cover-up for Greta's lesbian activities. Not everyone agreed, however. Writer Anita Loos was scathing in her opinion of the Swedish superstar. 'She spread her legs like most actresses who wanted to get ahead', she observed.
Garbo & Gilbert
At Gilbert's home, the Swedish superstar often swam or played tennis completely naked, regardless of who was present. After finally accepting Gilbert's third proposal of marriage in 1927, she left him standing at the altar. It is doubtful she ever seriously intended to marry him in the first place. She once confide to a friend that she had been 'in love with Jack Gilbert for about 15 minutes before the fleeting sensation evaporated.'
With Nils Asther
The Polish poet Antoni Gronowicz was another of Garbo's male lovers. He was bemused by her pre-coitus ritual for warding off unwanted pregnancies. He watched as she performed a series of aerobic exercises, after which she would chant Scandinavian verse, then dive back into the sack rearing to go. Bisexual American actress Louise Brooks spent a solitary evening with her and described the screen goddess as 'a completely masculine dyke' but also 'a charming lover.'
During World War Two, Garbo took the recently enlisted Gilbert Roland (USAAF) back to her home and had sex with him, after which she gave him a pair of her panties as a memento. Months later he returned home on leave and attempted to renew their acquaintance. She refused to answer his calls. Orson Welles also dated her during the Second World War, but terminated their relationship one evening when he witnessed her refusing an autograph to a one-legged soldier as Welles was escorting her out of a restaurant. He wrote that her insensitive attitude towards the young invalid sickened him.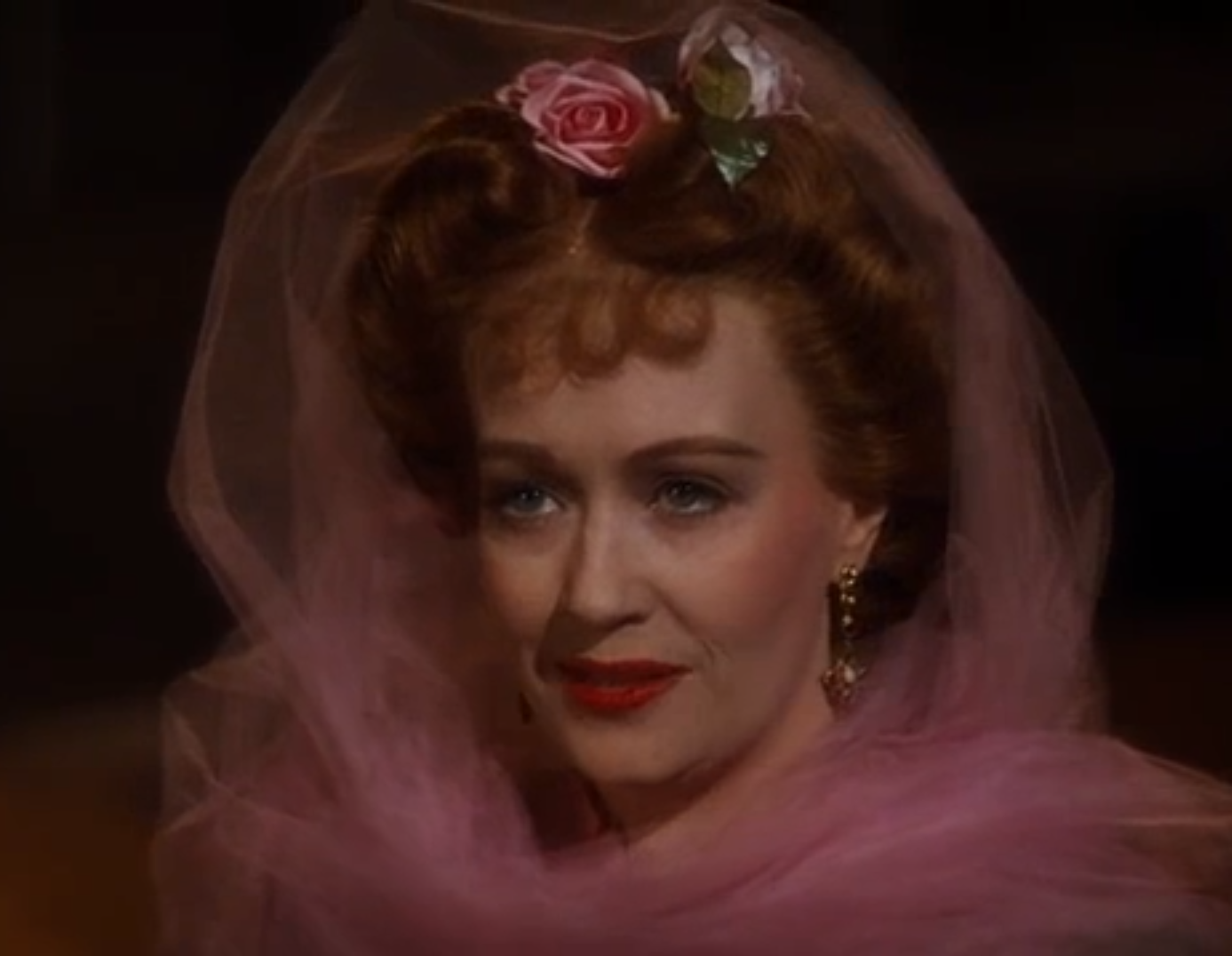 Ona Munson
Numerous names have been connected with the Swedish star down the decades. Solid relationships with Ona Munson, the lesbian actress who played Belle Watling in Gone with the Wind (1939), Claudette Colbert, Oscar-winner for It Happened One Night (1934), and singer Billie Holiday, have been written about. There were also rumoured relationships with Canadian actress Fifi D'Orsay and Americans Lilyan Tashman and Josephine Hutchinson. Sexual encounters with Kate Hepburn, Tallulah Bankhead, Janet Gaynor, Marjorie Kane, German actress Dita Parlo and Louise Brooks have been written about by numerous people. Encounters with Katherine Cornell, Constance Collier, Dolores Del Rio and Libby Holman have also been mentioned.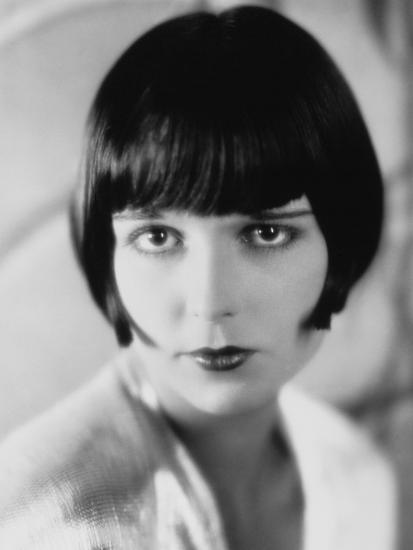 Louise Brooks, one of Garbo's one-night-stands
As far as male lovers go, author Erich Maria Remarque, Douglas Fairbanks Jr, Nils Asther, Charles Feldman, cartoonist Charles Addams, producer Leland Hayward and Brit Sydney Guilaroff are said to have warmed her bed at one time or another. Even Aristotle Onassis slept with her in 1955. George Brent, Max Baer, Leopold Stokowski and Van Johnson are others whose names have been bandied about. And these are only the celebrities. Perhaps, she did want to 'be alone', but all the evidence tends to suggest she really just wanted to be 'left alone' by the media and the public at large.