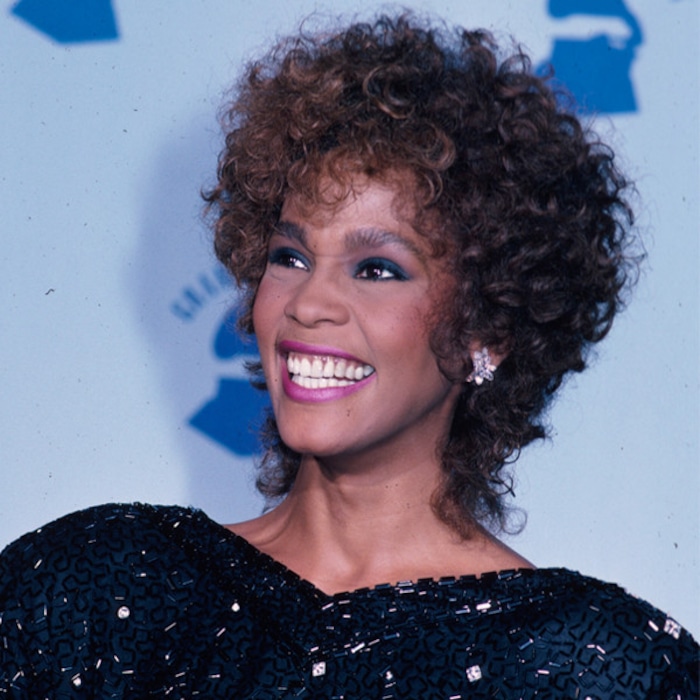 Gorgeous Whitney Houston
Whitney Houston's remake of the Dolly Parton tune 'I will Always Love You' was recorded for the movie titled The Bodyguard (1992) and it went through the roof, becoming the best-selling single by a female artist ever, and the biggest selling non-charity single of all time with sales exceeding a staggering nine million copies! On top of this, the soundtrack of The Bodyguard became the biggest selling soundtrack of all-time with 37 million copies sold! In 1993, 'I Will Always Love You' became the unlikely topic of the NBC news show Now. The reason?  The song was so overplayed that people were sick to death of it, making it the first song ever to be the topic on a news show simply for being overplayed.
Michael Crawford
Michael Crawford is a sensitive, kindly man, who once arranged for an entire performance of the stage musical Barnum to be put on for a little girl named Vanessa who was suffering from the final stages of leukaemia. As a special treat for her he had the theatre remove enough seats to make room for her hospital bed, nurses and family to come and watch as Michael and the entire cast performed the show just for her. Sadly, Vanessa later died from the disease but Crawford still remembers her with affection. During the celebrations for Queen Elizabeth's Silver Jubilee in 1976, he surprised and delighted local children by touring their street parties near his home in Bedfordshire and putting in an appearance at several of them.
Cary Grant & Audrey Hepburn in Charade (1963)
Cary Grant's real age began to be problematical when he was considering roles later in life. Howard Hawks wanted him to play gunfighter Cherry Valance in Red River (1948), but portraying a 44 year-old gunfighter did not feel right on any level to the romantic comedy star. He turned it down and John Ireland got the role. It concerned Cary that he was 50 years old when To Catch a Thief (1955) was filmed, while his character was supposed to be just 34! He accepted the part but was uncomfortable with it. In 1957, Cary eagerly sought the William Holden role in The Bridge on the River Kwai (1957), but he was 53 by then and considered too old for such a physically demanding role. He worried about being 53 to Sophia Loren's 22 when they co-starred in Houseboat (1958), yet away from the screen he was vigorously pursuing her and begging her to marry him! He actually turned down Man's Favourite Sport? (1964), because he was 59 and his leading lady, Paula Prentiss, was only 25. Because Audrey Hepburn was 25 years his junior when they made Charade (1963), Cary would only agree to play her lover if it was Audrey's character, not his, that did all the pursuing. He did not want to appear like a 'dirty old man' coming on to a pretty young thing. The switch worked brilliantly and Charade turned out to be a fine romantic comedy thriller because of it.
Young Dennis Hopper
Dennis Hopper was not the most reliable of witnesses to history so his comments quoted in the book, 'Marilyn Beck's Hollywood' (1973) can be taken (or not) with the proverbial pinch of salt. He claimed that the Manson Gang's slaughter of Sharon Tate and her friends in 1969 at 10050 Cielo Drive, was the backlash from a sex and drugs party at the house a week earlier, in which a drug dealer was tied up and whipped in front of the gathering for selling 'bad dope' to the residents. It needs to be pointed out that Hopper existed in a cloud of drug-induced mania much of the time, so anything he vowed happened in those days must be subject to the closest of scrutiny.
Hopper in later years
After one particularly extravagant bender, in 1983, he entered a rehab programme. A short time later, he was fired from Jungle Warrior (1984) after being found wandering naked near a village where shooting was taking place. Hopper neither remembered being arrested nor being fired from the movie. Writer Charles Bukowski had no time for him at all and refused Sean Penn's request to let Hopper direct his film Barfly (1987). Bukowski described Hopper as a 'gold-chain-wearing Hollywood phony'. The actor's drug and alcohol problems were totally out of control by then. 'I should have been dead ten times over', the Easy Rider star admitted in retrospect. 'I've thought about that a lot…It's an absolute miracle that I'm still around.' Prostate cancer claimed him in 2010 at the age of 74.
Bob & Dolores Hope
Bob Hope's staff writers were each expected to submit 20 jokes a day, Monday through Friday, to his home office in Toluca Lake, California. If a writer failed to come up with one usable joke after two weeks, he was summarily fired. Bob was married to Dolores for 69 years. Or was he? He claimed they wed in February 1934, yet it is on record that he did not divorce his first wife until November 1934. Dolores lived to be 102, outliving Bob by eight years, before passing away in September 2011.
Ben Kingsley
I was greatly surprised to learn that Ben Kingsley's London stage debut in 1966 was as the narrator of 'A Smashing Day', a production by The Beatles' manager, Brian Epstein, and that Kingsley not only wrote the music for the production, he also sang and played guitar in it! In fact, after one performance, John Lennon and Ringo Starr came backstage and told him that he should go into music and that if he didn't, 'he would regret it for the rest of his life.' He was then offered a deal by the same publishers who handled the Fab Four, but he chose to remain an actor. The next year, he was invited to join the Royal Shakespeare Company. Of course, he would go on to win a Best Actor Oscar for Gandhi (1982).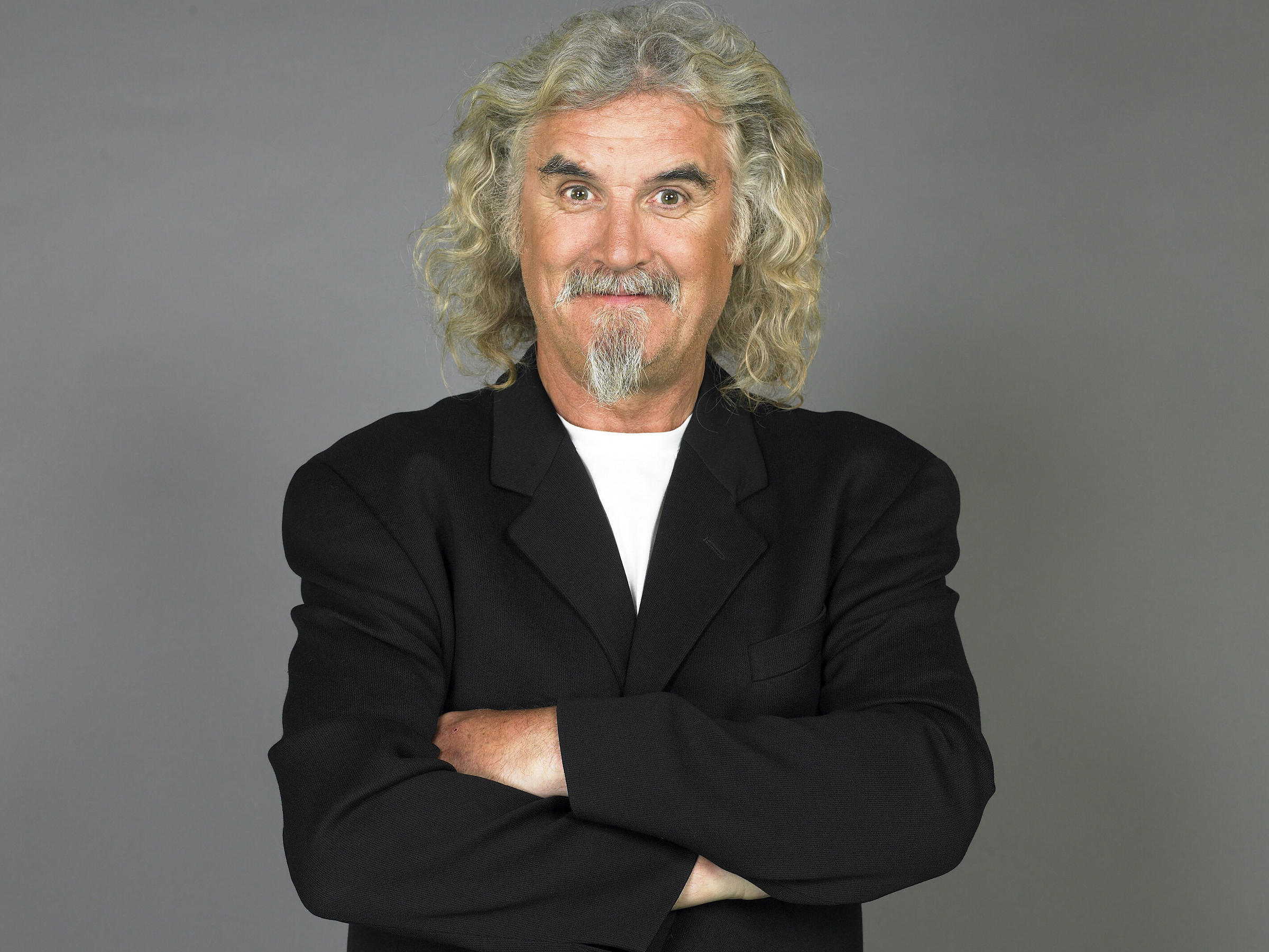 Billy Connolly's very first appearance on Michael Parkinson's show in 1975 was nothing short of a sensation. He told a joke that established him on the spot as an irreverent comedian of unique standing. It was a simple enough joke but it tickled much of the population of the British Isles at the time. He told of a man murdering his wife, burying her in the backyard, leaving her bum sticking out of the ground – so he would have somewhere to park his bike! Today, the obsession with political correctness would never allow such a joke on the air. Back in 1975, however, it set Billy on the road to comedic immortality.