TONY CURTIS:                                                       
'They gave me away as a prize once – a 'Win Tony Curtis for a Weekend' competition. The woman who won was disappointed. She'd hoped for second prize – a new stove.'
'I ran around with a lump in my pants, chased all the girls. This is what I reflected on the screen. There wasn't anything deeper or less deep than that. I was 22 when I arrived in Hollywood in 1948. I had more action than Mount Vesuvius – men, women, animals! I loved it too. I participated where I wanted to and didn't where I didn't. I've always been open about it.'
'One of the big reasons I started using cocaine was that I was told it was great for sex. It didn't make me superhuman in the longevity department, but it certainly did make my sexual experiences more intense.'
[About Tony's schizophrenic mother's influence on his childhood] 'I got nothing from her. I got slapped around is what I got. But I liked to be with women. I never did it with dogs or elephants or men. Only with women. I tell ya, there isn't a guy I met that wouldn't love to jump on a beautiful woman without knowing her name. And if that's what you call womanizing, then call me 'the King'.'
Tony & wife Janet Leigh
'A lot of things that would have meant a lot to me were denied me by Hollywood. I didn't speak properly. I spoke with a thick New York accent. Everyone knew my name was Schwartz – and Jews were not welcome. I suffered resentment from the Hollywood establishment for marrying a 'shiksa goddess' in Janet Leigh. Debbie Reynolds was the centre of gravity for a glitzy Caucasian crowd, and I could tell they didn't appreciate me. They didn't pick on you, they just ignored you. I couldn't understand it.'
Curtis in later years
[In 2008] 'I'm just wondering how many more years I have. I don't have 20. I don't have 15. How many years do I have? I don't know, but I plan to reinvent myself as an 84 year-old, as an 85 year-old man who can do anything and everything.' [He died at 85 in 2010].
KIRK DOUGLAS:                                       
Dalton Trumbo
'Senator Joseph McCarthy was an awful man who was finding Communists all over the country. He blacklisted the writers who wouldn't obey his edict. The heads of the studios were hypocrites who went along with it. My company produced Spartacus (1960), written by Dalton Trumbo, a blacklisted writer, under the name Sam Jackson. Too many people were using false names back then. I was embarrassed. I was young enough to be impulsive, so even though I was warned against it, I used his real name on the screen.'
[On the death of Tony Curtis] 'Tony Curtis was one of the best-looking guys in Hollywood. He was often described as beautiful, but he was also a fine actor. I worked with Tony in The Vikings (1958 and in Spartacus (1960), and we were friends for a long time. What I will miss most about him is his sense of humour. It was always fun to be with him.'
Kirk as Spartacus (1960) & on his 100th birthday
'I never, ever thought I would live to be 100. That's shocked me, really. And it's sad, too. I miss Burt Lancaster – we fought a lot, and I miss him a lot. And John Wayne, even though he was a Republican and I was a Democrat.'
ROBERT RYAN:                                         
Senator Joseph McCarthy
[On why he never became a target for Senator Joseph McCarthy and the Red-baiting House Un-American Activities Committee (HUAC)] 'I was involved in the things he was throwing rocks at but I was never a target. Looking back, I suspect my Irish name, my being a Catholic and an ex-Marine sort of softened the blow.'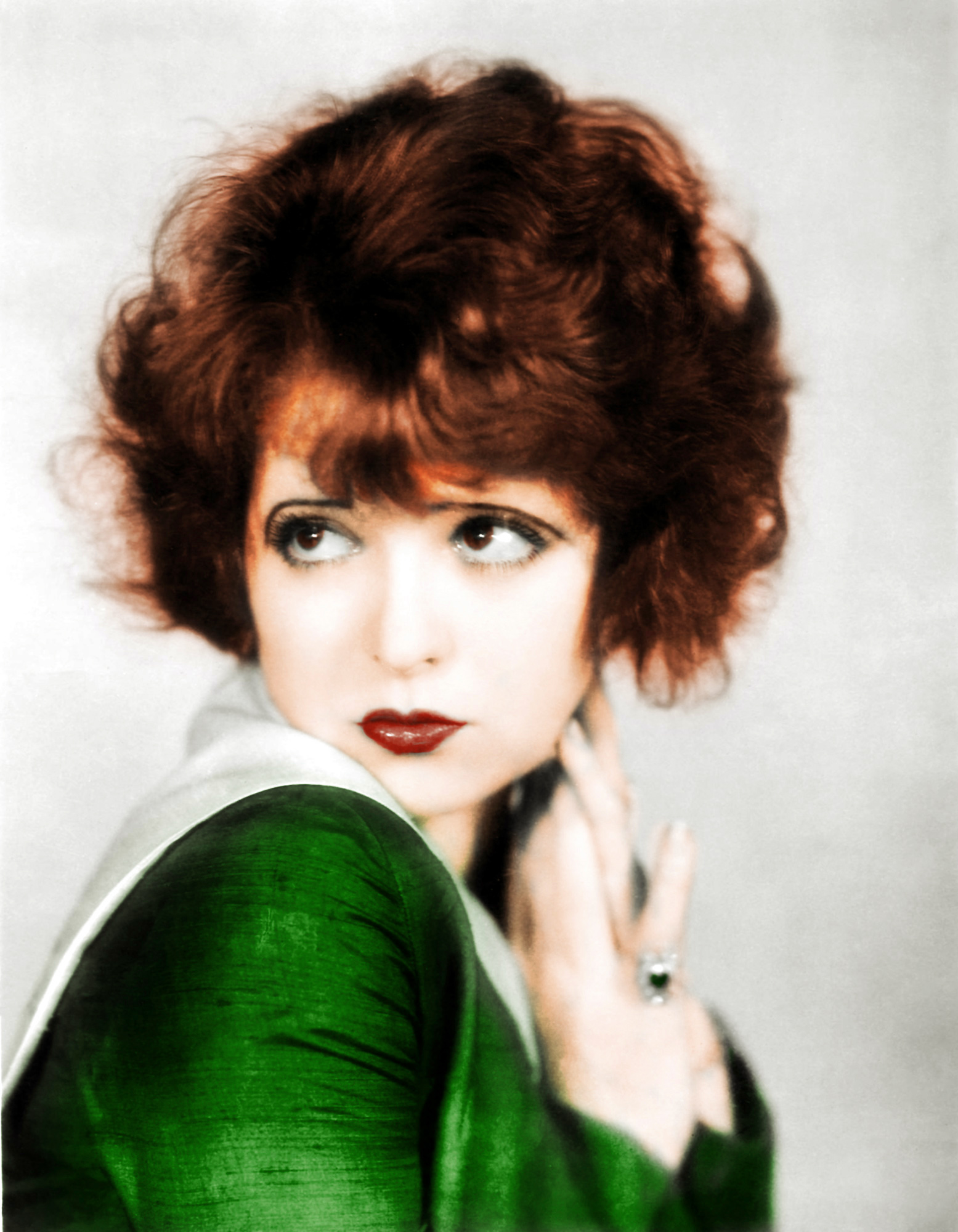 CLARA BOW:                                             
[On life as a movie star in the roaring twenties] 'We had individuality. We did as we pleased. We stayed up late. We dressed the way we wanted. I used to whiz down Sunset Boulevard in my open Kissel, with several red Chow dogs to match my hair. Today, they're sensible and end up with better health. But we had more fun.'
[On her poverty-stricken childhood in Brooklyn] 'No-one wanted me in the first place. Often, I was lonesome, frightened and miserable. I never had a doll in my life. I never had any clothes, and lots of times didn't have anything to eat. We just lived, and that's about all. Girls shunned me because I was so poorly dressed – the worst looking kid on the street. I decided that girls weren't any good, and being lonely and needing child friends, cast my lot with the neighbourhood boys. I became a regular tomboy – played baseball, football and learned to box.'
CLARK GABLE:                                        
'This 'King' stuff is pure bullshit. I eat and sleep and go to the bathroom just like everybody else. There's no special light that shines inside me and makes me a star. I'm just a lucky slob from Ohio. I happened to be in the right place at the right time, and I had a lot of smart guys helping me – that's all.'
'Hell, if I'd jumped on all the dames I'm supposed to have jumped on, I'd have had no time to go fishing.'
[Regarding Gary Cooper] 'Coop is a right guy, the kind you like to hunt and fish with and not talk about making movies. I laid it on him one time about his romance with Carole [Carole Lombard, Gable's wife] and he got pale as Hell. She told me about it during a drunken argument we had. After that, Coop and I didn't hunt together so much and when we did, we kept an eye on each other. She used to throw him up to me in my face and that was hard to take, especially since I didn't know the whole truth until years later. I got to admit I was jealous.'
[On Carole Lombard] 'After we got married, I asked her what she wanted more than anything. We were looking over the property and she said, 'I'd like manure for the bottom thirty.' And she meant it, too.'
[On his preference for brothels] 'When it's over it's over. No questions, no tears, no farewell kisses.'