Gregory Peck & Ava Gardner in On the Beach (1959)
I was about 16 when I first saw On the Beach (1959) at a theatre in Perth, Western Australia. I hated it. Too depressing. I got the impression that my grandparents dragged me along to see the thing, because they felt I needed to have a greater awareness of the danger of nuclear war. And that at a time when everyone was talking about it anyway, having just avoided a near miss with the Cuban Crisis in October '62. I recently had an opportunity to refresh my memory of On the Beach. I recklessly figured it deserved another chance, so I sat back and watched it again, this time with the open mind of a much older man. The damn thing was actually worse than I remembered, in particular the positively dreadful score, something I had failed to notice 56 years ago.
Someone in America, perhaps the director Stanley Kramer, seemed to be of the opinion that the Australian ditty, 'Waltzing Matilda', should be played throughout the movie. Worse still, the decision-makers evidently reached the conclusion that it was the only song Australians knew. Or was it the only Australian song that Americans knew? One unbelievably bad sequence, a trout-fishing scene at a stream outside Melbourne, featured a bunch of drunken Aussies belting out the bloody thing, verse after verse after verse all day and into the night! By the time these idiots had stopped singing (and I had ceased grinding my teeth), I made an executive decision and turned On the Beach off! Forever. Enough already. I have since learned, to my utter astonishment, that this pile of junk was nominated for two Oscars – and one of them was for Best Music, Scoring of a Dramatic or Comedy Picture! It didn't win an Oscar, but that one-tune bloody score won a Golden Globe! I still can't believe it.
John Carradine
David Carradine in Kung Fu
John Carradine was married four times. The first of his wives, Ardanelle Abigail McCool, was the mother of Bruce and David Carradine. David achieved worldwide fame starring as Kwai Chang Caine in the Kung Fu television series that ran from 1972 to 1975. David's father had planned to have a large family but Ardanelle had a series of miscarriages. According to David's autobiography, his father discovered that she had had repeated 'coat hanger' abortions, without his knowledge, and was consequently unable to carry a baby to full term. After only three years of marriage, she filed for divorce, but the couple remained as husband and wife for another five years before officially divorcing in 1944 when David was seven.
Sometime around 1977, Peter Lorre's daughter Catharine was almost abducted by the notorious serial killers known as 'The Hillside Stranglers'. Cousins Kenneth Bianchi and Angelo Buono were impersonating policemen when they stopped her. Upon realizing she was Peter Lorre's daughter, they let her go, the two killers being admirers of Lorre's portrayal of a serial killer in Fritz Lang's 1931 thriller M. From October 1977 until January 1979, these monsters abducted, raped, tortured and murdered twelve girls and women aged between 12 and 28 in the Los Angeles area before being caught. Catharine did not know who they were until after their capture.
Rosemary Clooney & her husband Jose Ferrer
Puerto Rican-born Jose Ferrer was married five times in his life. Two of these were to singer Rosemary Clooney, the aunt of George Clooney. Jose and Rosemary first wed in 1953 and had five children in quick succession before divorcing for the first time in 1961. They tied the knot again three years down the track but divorced a second time in 1967 after Rosemary discovered he had been having an affair with the woman who would become his fifth wife, Stella Magee. Jose's first wife was actress Uta Hagen (1938-48), but that ended when he learned of her long-concealed affair with African-American actor/singer Paul Robeson, with whom both Hagen and Ferrer had co-starred in the Broadway production of Othello.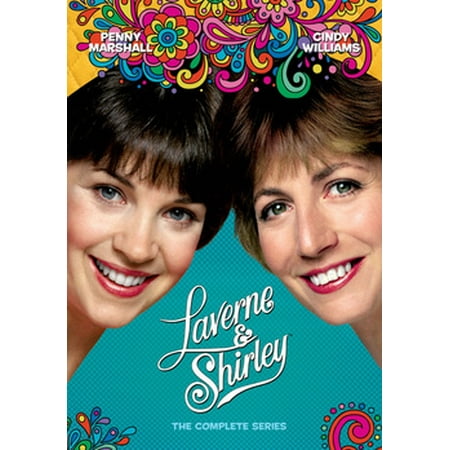 Laverne & Shirley was a spin-off television series from Happy Days that commenced in 1976 and ran successfully for eight seasons. It starred Penny Marshall, the sister of Happy Days creator Garry Marshall, and her friend Cindy Williams. Garry was in charge of both series and regularly practiced nepotism, so his decision to make his and Penny's father executive producer of Laverne & Shirley came as no surprise to anyone in the show. Dear old dad was responsible for signing all pay-checks and that created a problem one day when Penny was disrespectful to him. Demanding an apology, he refused to sign her $75,000 pay-check for that week until she gave him one. Garry had to intervene and persuade her to say 'sorry' if she wanted to be paid! Penny would become the first female director to make a movie (Big in 1988) that earned more than $100 million. Furthermore, in 1992, she would do it again with A League of their Own.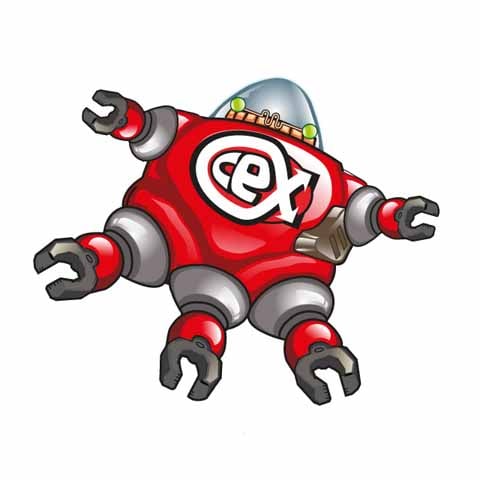 Perry Smith (L) & Truman Capote
The 1967 grim drama In Cold Blood is based on the 1966 book by Truman Capote. Two convicts, Richard Hickock and Perry Smith, heard that Herb Clutter hid cash in his Kansas rural home, so they decided to rob him. The robbery went wrong and the two men callously slaughtered Clutter, his wife, his son and 16 year-old daughter. The killers were caught and hanged in April 1965. By then, Capote had befriended Smith and formed some kind of bond with him. Opinions have since been divided among historians regarding the intimate (or not) nature of their relationship.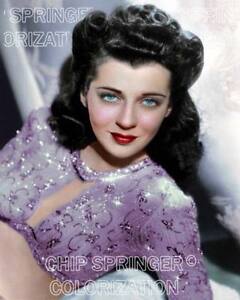 Gail Russell
Actress Gail Russell suffered from severe stage fright and agonizing self-consciousness, issues that plagued her throughout her career. Paramount's occasional policy of conducting auditions by having the person placed in a glass booth, lit so he or she could not see anyone watching them from outside, created a harrowing scenario for a young woman with Gail's hang-ups. 'My coach accompanied me', she recalled, 'and we read the script together. Then he excused himself. There I stood, sat, or something, for ten minutes waiting for him to return. Finally, they turned on the outside lights and to my horror I saw fifteen executives filing away one by one. I frantically tried to remember what I had done those ten minutes. What an experience!'