Judy Garland & her mother
Judy Garland spoke about her abominable mother's handling of money – Judy's money. 'When I was put under stock contract at Metro and I had a steady income for the first time, we lived in a four-unit apartment building. I suggested to Mother that we buy it as an investment and rent the other three apartments. She hit me in the mouth and invested the money in a nickel mine in Needles, California. We never got a nickel back. She was the real Wicked Witch of the West.'
Mamie Van Doren
Mamie Van Doren was just nine years old when she was first bitten by the acting/glamour bug. Her mother took her to the Mocambo where she witnessed the dazzling arrival of Mae West and her entourage. 'She was clad in twinkling silver sequins, her pale blonde hair encircling her head like a halo', Mamie recalled. The highly impressionable girl set her sights on becoming a movie star/celebrity one day, eventually achieving a modicum of the success she craved. Anything but a shrinking violet, she raised eyebrows in her autobiography when she broached the subject of the casting couch. 'If you are young, healthy, energetic and possessed of the normal set of biological urges', she chirped, 'the casting couch also can be fun with the right person'.
MM in the unfinished Something's Got to Give (1962)
When 20th Century Fox fired Marilyn Monroe from Something's Got to Give, and then sued her for $500,000 for absenteeism, it was publicly stated that her firing was because she had contributed just five days of performances in seven weeks of shooting. That was true enough, but it was the massive costs being incurred with Cleopatra that were behind her dismissal. Compared to Liz Taylor's shenanigans on the set of that opus, Marilyn's antics were only costing Fox peanuts, but the studio needed someone to blame if the company went belly-up – and Marilyn was targeted. Her co-star Dean Martin infuriated the unions and Fox, however, by reminding executives that his contract gave him choice of co-star in all his movies, and he wanted his friend Marilyn (or no-one) in the picture! Fox closed down the production and threatened to sue him. Dino counter-sued. The unions accused him of putting scores of people out of work over the issue and demonstrating his unconcern for his co-workers'. (Well, all except Marilyn, anyway). In the end it mattered not, least of all to MM. She would be found dead in August and the movie shelved until its remake as Move over Darling, starring James Garner and Doris Day the following year.
Alfred Hitchcock's usual practice, when he became interested in acquiring the film rights to a novel, was to inquire anonymously regarding the price, and to then place an anonymous bid for it in order to keep that price down. The author of Marnie, Winston Graham, became suspicious of the anonymous bidder for the rights to his novel and instructed his agent to ask for twice as much and Hitch immediately agreed to the new price. Ironically, had Graham known it was Hitchcock enquiring, he would happily have given him the rights for free! The honour of having one of his stories filmed by the legendary director would have been enough, he said later.
The Beatles in A Hard Day's Night (1964)
Just prior to the US release of the Beatles' first film A Hard Day's Night (1964), an executive at United Artists instructed director Richard Lester to dub the speaking voices of the group from Liverpool with 'mid-Atlantic' accents. Paul McCartney was incensed and furiously responded to the suggestion: 'Look, if we can understand a fucking cowboy talking Texan, they can understand us talking Liverpool!' United Artists expected the movie to lose most of its $500,000 budget and were more interested in the anticipated lucrative sales from the soundtrack album. The picture, however, recouped eight million dollars in its first week of release, and would go on to become one of the most profitable (percentage-wise) films of all time. And all with the Liverpool accents completely intact.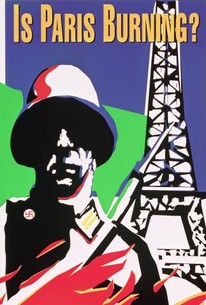 Is Paris Burning? (1966) is a disappointing film, and much of the blame for this must be laid squarely at the feet of Charles De Gaulle. According to Francis Ford Coppola, De Gaulle would only permit location filming in Paris (absolutely essential to the film), if his rules were obeyed to the letter. He was particularly anxious to minimize the part played by French Communists in the liberation of the city. Furthermore, he insisted on the picture making it crystal clear that the city was not liberated by the advancing US Army, but by the French Resistance! Incidentally, the movie was shot in black and white because the French authorities refused to permit red and black Nazi flags to be flown in the city. It became necessary, therefore, to use only black and grey flags.
A scene from Shenandoah (1965)
Michael Tolan
Every once in a while I come across an actress who seemed to have it all, looks, acting ability and screen presence, yet for some reason never rose to the top in her profession. One such beauty was Canadian-born Rosemary Forsyth. Born in Montreal, Canada in 1943, she was a much sought after New York model when she was snapped up by Universal and told to gain experience for 18 months performing in television and summer stock. She made her acting debut in a 1963 episode of the TV series Route 66, followed by her big-screen debut as Jimmy Stewart's daughter in Shenandoah (1965). She was both beautiful and impressive in the role and was nominated for a Golden Globe for her performance.
Rosemary & David Janssen
In 1966 she married actor Michael Tolan and bore him a daughter, Alexandra. Between 1968 and 1971, Rosemary was in a relationship with actor David Janssen. They even shared a home at one point. Presumably this relationship formed at least part of the reason for her divorce from Tolan in 1970. He is probably best-remembered for his portrayal of Lazarus in The Greatest Story Ever Told (1965) and as Pete Spence in the above-average 1967 western Hour of the Gun. Rosemary has married twice more since then, both unions ending in divorce. Now in her mid-seventies, she has been single for the past 36 years. In 2003, she was elected to the board of directors of the Screen Actors' Guild.
Marlon Brando & Wally Cox
Wally Cox once confided in actress Geraldine Page, regarding his rooming with Marlon Brando. 'Marlon is the right shoe and I am the left', he said. 'People don't understand our strange friendship because the two of us are so different. I'm not beefy like Marlon, as you can see. He gets all the women. I get very few. But hanging out with him I get his rejects. With the exception of your lovely self, his rejects aren't all that special. Marlon is known for dating pigs. Even though we're very different, we share one common trait. Marlon and I will go to bed with just about anybody who walks.' And that included each other on occasion.