JOHNNY CRAWFORD (1946 – )
Johnny Crawford was one of Walt Disney's 24 original Mouseketeers in 1955, but the original group of boys and girls was cut to 12 for season two and Johnny was let go. Today, he is best remembered by 'baby-boomers', who recall him playing Chuck Connors' son, Mark McCain, in the 1958-63 TV series The Rifleman. Fans of the series may not be aware that he was also a recording artist in the sixties with five Top 40 hits, the most successful being 'Cindy's Birthday', which peaked at # 8 on the Billboard Top 40 in 1962. His older brother, Robert Crawford Jr, portrayed the character Andy Sherman in the NBC TV series Laramie from 1959 to 1960.
Johnny & Chuck Connors in The Rifleman (1959)
The Rifleman pilot was written by Sam Peckinpah in 1955 for an episode of Gunsmoke but it was turned down. Producer Arnold Laven told an interviewer that the 1892 .44-40 Winchester brandished by Chuck Connors in the series was the same one used by John Wayne in Stagecoach (1939). Chuck initially rejected the role because the salary offered was too low, but after observing the chemistry between him and child star Tommy Kirk in Old Yeller (1957), the show's producers considerably increased their offer and he duly signed on.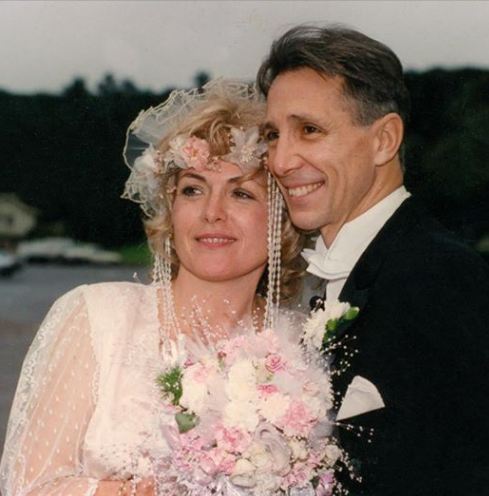 Johnny& his new bride Charlotte Samco on their wedding day
Connors was Johnny's mentor and the two became close friends over the five years that The Rifleman ran. When Chuck passed away in 1992 at 71, it was Johnny who gave a eulogy at his memorial service. In the early seventies he dated Debra Tate, sister of the ill-fated Sharon. In 1990, however, he reconnected with his high school sweetheart, Charlotte Samco, and married her in 1995. They are still together. In 2019, 73 year-old Johnny was diagnosed with Alzheimer's disease.
BRANDON CRUZ (1962 – )
Brandon Cruz was the seven year-old actor chosen to play Bill Bixby's son, Eddie, in the 1969-72 TV series The Courtship of Eddie's Father. The boy came from a broken home in real-life and Bixby became his surrogate father when he took him in. The show folded in 1972 after Bixby allegedly feuded with producer James Komack. In later years Brandon would become a charter member of 'A Minor Consideration', the watchdog group of former child stars, founded by former child star Paul Petersen in 1990. Cancer claimed Bixby in 1993 and Brandon would name his own son Lincoln Bixby Cruz in his honour.
Brandon with the late Bill Bixby
From 1981 to 1983, Brandon fronted hard-core punk band 'Dr Know', later going on to become lead singer for the legendary punk band 'Dead Kennedys' when they re-formed in 2001 without their founding lead vocalist Jello Biafra. The group had been around since 1978. Cruz left the band in May 2003. 'Surfing and punk rock probably saved my life', he told American Profile. In the late 1990s he worked behind the scenes as an assistant editor on some episodes of South Park and has been married since 1994. He has two children.
MACAULAY CULKIN (1980 – )
Macaulay Culkin was born in New York City, the third of seven children to parents who never actually married each other. He was the first kid that director Chris Columbus saw in his search for a youngster to play Kevin McCallister in his upcoming film Home Alone. Not overly convinced, however, Columbus tested 200 more child actors before accepting that Culkin was the best option available. The picture would become one of the all-time smash hits, chalking up $285 million in the USA alone, and it turned Macaulay into one of the biggest stars in the world at that time. Incidentally, he is the nephew of actress Bonnie Bedelia who played Bruce Willis's wife in the highly successful action flick Die Hard (1988).
Macaulay and his parents 1990
In 1995, Macaulay's parents separated and began a greedy legal battle over custody of their seven children (all of whom were in various stages of movie acting careers), and control over Macaulay's fortune. The situation took two years to resolve. His 29 year-old sister, Dakota, passed away in December 2008 after being struck by a car in Los Angeles. A half-sister, Jennifer Adamson, died in 2000 from a drug overdose, also aged 29.
Marriage to Rachel Miner 1998
Macaulay was paid $100,000 for Home Alone in 1990. Its enormous appeal saw his salary leap to one million dollars for My Girl the following year, and to $4,500,000 for Home Alone: Lost in New York the year after that. Getting Even with Dad and Ritchie Rich, both released in 1994, netted him $8 million each, but he lost interest in acting soon afterwards. His starring days were numbered and he knew it. Besides, he had made enough money to last him for life. He married actress Rachel Miner in 1998 but the union was over two years later. Fans of the Supernatural series on TV will know her for playing Meg Masters in several episodes.
QUINN CUMMINGS (1967 – )
Fans of the terrific Neil Simon – penned The Goodbye Girl (1977) are more than likely still wondering what happened to the promising child actress Quinn Cummings after such a wonderful start to her screen career. A native of Los Angeles, California, her unique and confident turn as Marsha Mason's daughter, Lucy McFadden, in that picture, was rewarded with nominations for both a Best Supporting Actress Oscar and a Golden Globe. Unfortunately for her, Vanessa Redgrave (for Julia) won both awards.
Quinn with Marsha Mason in The Goodbye Girl (1977)
Marsha Mason could not speak highly enough of Quinn's extraordinary acting ability. 'One of my favourite actresses to work with', she recalled, 'was nine years old going on twenty-seven. She made 'precocious' a wonderful word. Quinn Cummings was a little girl with a very big intelligence. She knew her lines, was as quick and almost as smart as Richard [Dreyfuss], could land a joke with the best of them, and she was a professional.' Yet Quinn's acting career totalled just 21 screen credits, only two of which were in feature films. She played Annie Cooper in 36 episodes of the series Family between 1978 and 1980. In the late eighties she acted sporadically and worked as a casting agent, but quit acting because she was uncomfortable living her life in the public eye. Quinn has never married, although she gave birth to a daughter by her partner Donald DiPietro in 2000. She is also an inventor, having created the 'HipHugger', a sling-type device for carrying a baby, which she patented in the USA before selling it in 2006.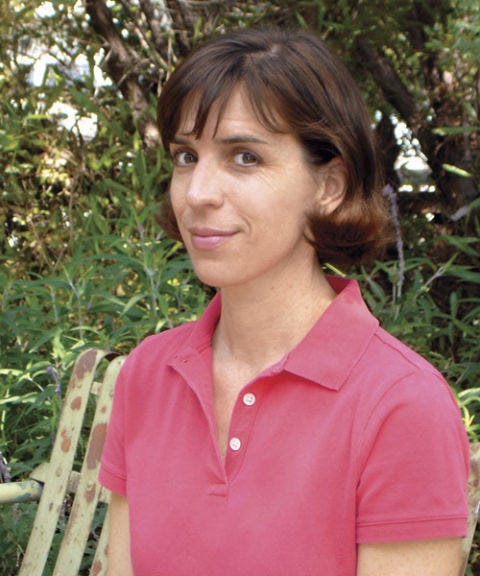 Quinn all grown up