Anne Heche & Harrison Ford in Six Days, Seven Nights (1998)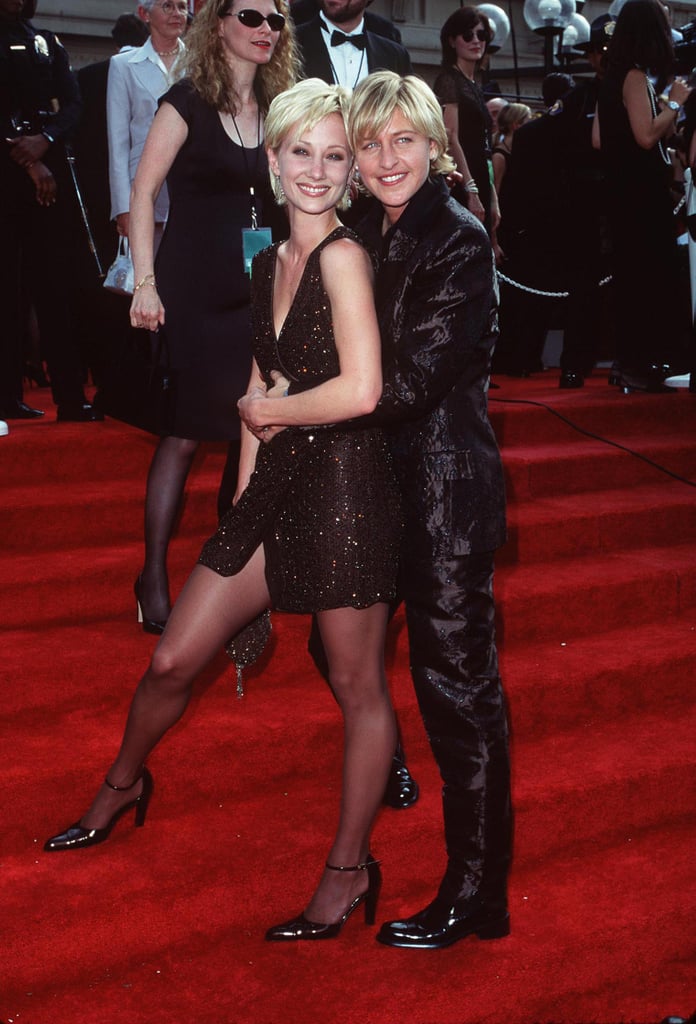 Anne & Ellen on the red carpet 1997
Six Days, Seven Nights (1998) was mercilessly panned by the critics after its release. Personally, I quite liked it, primarily because of Anne Heche's thoroughly enjoyable performance. Harrison Ford chose the virtually unknown actress over Julia Roberts, Meg Ryan, Gwyneth Paltrow and Uma Thurman. Evidently, the studio plan had been to make her the 'It girl' of the period, but that idea went out the window the same week she was verbally cast. Touchstone Pictures fired her shortly after she famously made a red carpet appearance on the arm of the world's most famous lesbian, Ellen DeGeneres, whom she had met just a few days earlier. Although Ford used his clout to have her reinstated, studio heads realised that selling a lesbian (or bisexual) as a 'pin-up type' would probably be a forlorn exercise, so plans to promote her as such were cancelled. She would make Return to Paradise, also in 1998, but there have been no more leading roles for her since then. A pity. Twenty years later her sexual preferences would most likely not have been an issue. A case of unfortunate timing.
Sean Penn & Madonna on their wedding day
Sean's message to the media
The August, 1985 wedding of Sean Penn and Madonna was intended to be a secret from the press. It took place at the Malibu home of Penn's friend Dan Unger, the press being told that the celebration was nothing more than a joint birthday party (Sean and Madonna's birthdays are one day apart). The arrival of guests wearing wedding outfits, however, was a dead giveaway. A dozen press helicopters flew overhead, prompting the groom to scrawl 'FUCK OFF' in the sand as he waved a pistol in their direction. Madonna later claimed she thought the 'circus' was hilarious and that she laughed all the way through proceedings. Uh-huh.
Brad Pitt & his then fiancee Jill Schoelen
Keanu Reeves & Drew Barrymore in Babes in Toyland (1986)
One of Keanu Reeves' earliest films was the poorly received 1986 feature Babes in Toyland, directed by Clive Donner and starring 11 year-old Drew Barrymore. Despite her age, Drew was just entering her boozing and drug-taking phase and came across as too 'old' and knowing for the part she was playing. Her character was skipping around and playing with furry animals whereas, on the night before filming commenced, she was out all night at a Rod Stewart concert and getting blind drunk! Reeves and supporting actress Jill Schoelen had a brief fling during the shoot. She would later be engaged to Brad Pitt for three months or so. They met on the set of the quite awful Cutting Class (1989) and it was Miss Schoelen who ultimately called off their engagement
Sean Bean as Boromir
As any fan of the trilogy knows, Sean Bean plays Boromir in The Lord of the Rings: The Fellowship of the Ring (2001). His dread of flying, however, is probably not as well known. When it came to shooting the scenes of the Fellowship crossing the snowy mountains in the above-mentioned film, he preferred to climb each morning, already dressed as Boromir, from the base of the mountain to the set near the top. It would take him all of two hours each morning. The crew could see him wending his way up the mountain-side each day as helicopters whisked them to the set.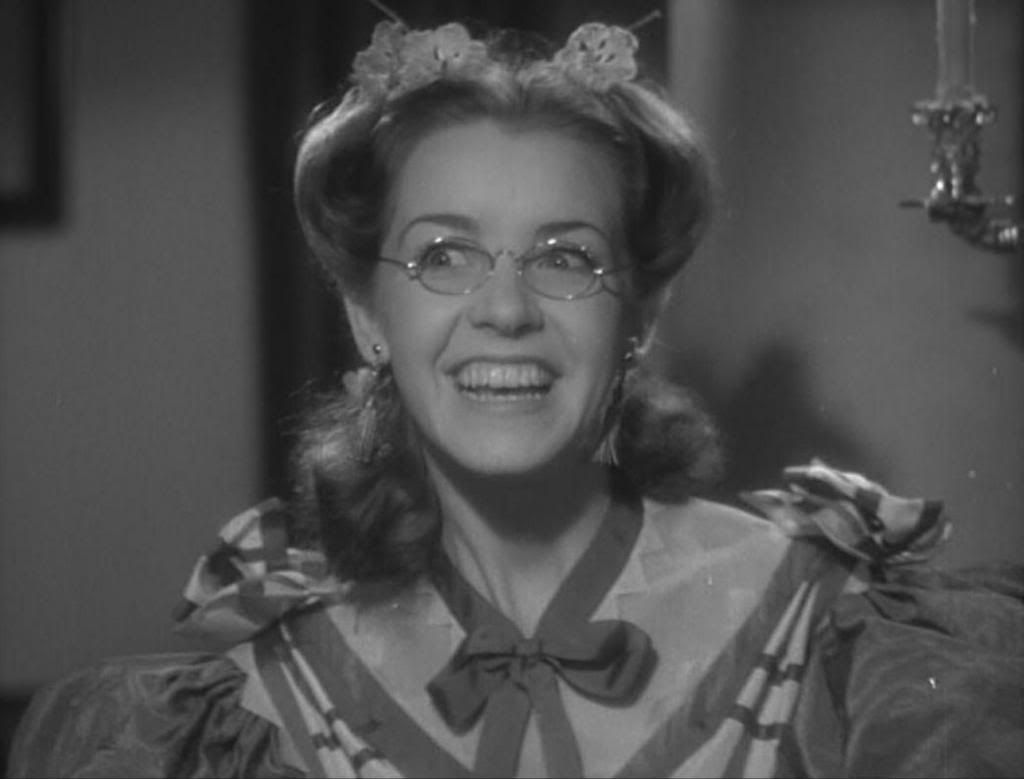 Marsha Hunt as Mary Bennett in Pride & Prejudice (1940)
Marsha Hunt – glamour shot
The next time you see the 1940 version (the Greer Garson one) of Pride and Prejudice, spare a thought for actress Marsha Hunt. She played Mary Bennett, the daughter with the awful singing voice and a penchant for book-reading. In October 1947, nine days after her 30th birthday, the House Un-American Activities Committee (HUAC), ordered dozens of Hollywood actors, directors, writers to testify about 'Communist influences' in the movie industry. Marsha, Dalton Trumbo, and 17 others refused to participate. She was blacklisted at the age of 32 and, consequently, struggled for decades to get acting work. Nevertheless, over the course of her acting life she has managed to accumulate 115 screen credits on TV and in movies. In October 2018, this most determined lady celebrated her 101st birthday, having retired from acting after her 2008 performance in Empire State Building Murders.
Conquest (1937) is a deathly dull tale about the romance between Napoleon Bonaparte (played by Charles Boyer) and the Polish Countess Marie Walewska (portrayed by Greta Garbo). The picture enjoyed the rare distinction of losing more money for MGM than any other movie the studio churned out between 1920 and 1949! There is a typically 'Hollywood moment' in this purported historical drama when Bonaparte, after arguing military strategy with Talleyrand, throws his pen down on the map of Europe, and the nib comes to rest on a small portion of Belgium and a little village named – you guessed it – Waterloo! Uh-huh. Just as it would have happened in real life, no doubt.
Mob enforcer Willie Bioff
Hollywood in the thirties and early forties was very much at the mercy of union racketeers such as George Browne and Willie Bioff who wielded enormous power through their ability to halt productions at a moment's notice if their 'protection' pay-offs did not arrive on time. They did not even bother visiting the studios to collect. The cash was nearly always dropped off at their hotel rooms. Studio switchboard operators were instructed to give these men priority whenever they called Culver City. Bioff was sent to Hollywood by mob boss Frank Nitti to provide muscle for union official George Brown.
Star witness – Joseph 'Specs' O'Keefe
The 1978 movie The Brinks Job was based on the real life armed robbery of the Brinks Building in Boston, Massachusetts on 17 January 1950. Approximately $2,700,000 was stolen and more than one million dollars of the 'take' has never been recovered. The robbers only needed to stay low for another eleven days for the statute of limitations to run out on the case, but on 5 January 1956, one of them, Joseph J. 'Specs' O'Keefe, spilled the beans to the FBI and the gang was arrested. After serving 14 years in prison, all the members of the gang were paroled and returned to live in Boston. All told, ten men had been involved in the heist. Two died before going to prison and the rest (except for O'Keefe, of course) were given life sentences. He was released from prison in 1966 under an alias and died thirty years later at the age of 67.