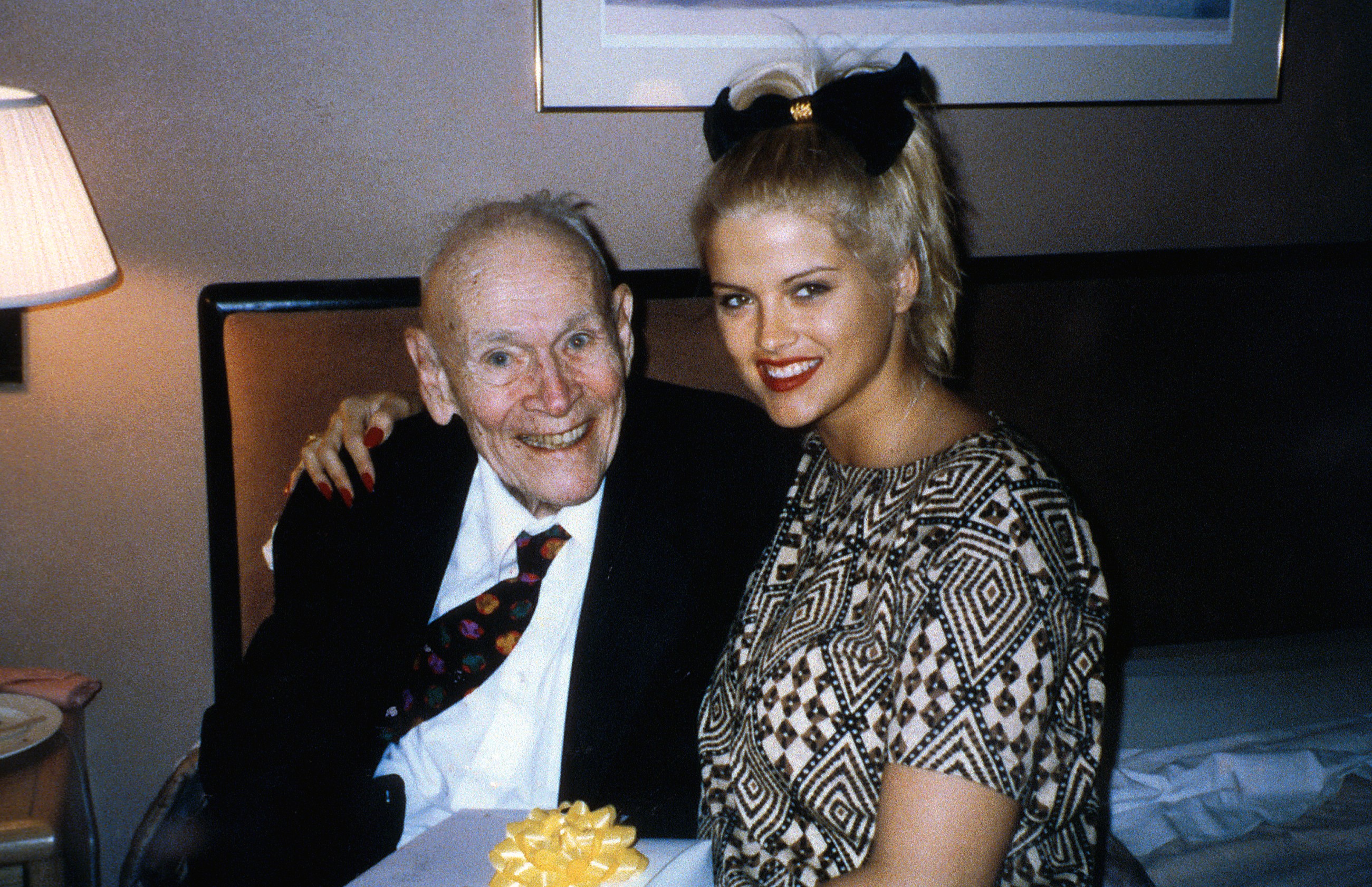 Anna Nicole Smith & J. Howard Marshall
Anna Nicole Smith (23) met 86 year-old oil tycoon J. Howard Marshall at the strip club she worked at in Houston. It was 1991. Things happened for her pretty quickly after that. Hugh Heffner put her on the cover of his March '92 edition of Playboy and named her 'Playmate of the Year' in '93. Her screen career highlight was playing Tanya Peters in 1994's Naked Gun Thirty-Three and a Third, and that June the 26 year-old wed her 89 year-old billionaire 'boyfriend'. He arrived at the ceremony in a wheelchair and the next day Anna left alone for Greece for a modelling job. There was no honeymoon but her $50,000 a month allowance probably softened the blow. Thirteen months later her new husband passed away.
Anna with her son Daniel & her new husband 1994
Marshall's family arranged a private funeral service. Anna did likewise. She turned up to her memorial service in a low-cut white dress, carrying her little black dog, and accompanied by her small son, Daniel, also clad in white. After a few words, she broke down delivering the eulogy, but some friends (who barely knew the deceased) spoke glowingly of the couple's great love. Harps played, the Bible was read, and then Anna and Daniel sang the Bette Midler tune, 'Wind Beneath My Wings'. Uh huh. Afterwards, the long battle between Anna and Marshall's son Pierce for control of his dad's $1.6 billion estate began. In the end it mattered not because Anna passed away from a drug overdose in February 2007. A lifelong devotee of Marilyn Monroe, she even lived for a brief while in MM's former home at 12305 Fifth Helena Drive.
Anna Sage
William Powell and Clark Gable, the two male leads in Manhattan Melodrama (1934), would both marry the delightful Carole Lombard in real life – Powell from 1931 until their divorce in 1933; Gable from 1939 until her death in a plane crash in January 1942. This movie was the one that bank robber John Dillinger saw at Chicago's Biograph Theatre on 22 July, 1934, before being shot to death by FBI agents in the street outside after emerging from the building. He had been set up by Anna Sage, the madam of a local brothel, who knew Dillinger's girlfriend, Polly Hamilton. Sage was facing deportation and thought the tip might get her off. It didn't. The FBI used her, then sent her back to Romania.
Winona Ryder in court 2002
Saks, Fifth Avenue, Beverly Hills
Two months before the fateful day she walked into the Saks Fifth Avenue store in Beverly Hills in December 2001, Winona Ryder broke her arm and was placed on Oxycodone pain-killers. She was still taking them when she spent 90 minutes in Saks purchasing $3,700 worth of items before walking from the premises with an armful of items she had not paid for. Security apprehended her and she was charged with 'felony grand theft and vandalism'. The store attempted to prove she used scissors to snip off price tags from some of the items, hence the 'vandalism' charge. Security footage appeared to show Winona dazed and confused, possibly because of the tablets she was taking. Possibly. It does seem odd that she would waltz out the store's front door with an armful of unpaid for items and not expect to be caught, but the judge wasn't buying it for a moment. He found the actress guilty of 'felony grand theft and vandalism', sentenced her to 480 hours of community service, three years' probation, mental health counselling, and a lecture from him. 'If you steal again you will go to jail', he warned.
Spencer Tracy & Freddie Bartholomew in Captains Courageous (1937)
Spencer Tracy admitted years later that he never believed his portrayal of a Portuguese fisherman in 1937's Captains Courageous. For what is worth he was certainly not alone in that opinion. He confessed he never even attempted a Portuguese accent, preferring instead to jabber away in a 'kind of' Yiddish that was equally unconvincing. It almost goes without saying that his sub-standard performance won him the Best Actor Oscar that year! 'Well, I got away with it', he confessed later. 'Want to know why? Because of Freddie [Bartholomew], because of that kid's performance, because he sold it 98%. The kid had to believe in Manuel, or Manuel wasn't worth a quarter.' Well, at least the guy was honest about it.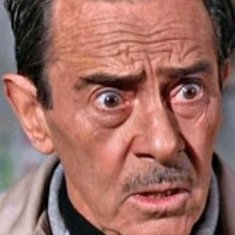 Charles Wagenheim
In March 1979, two American character actors, both in their eighties, died within a few days of each other, victims of homicides in their own homes. Investigating police initially thought the murders must have been linked, especially given the fact that both men had appeared together in an episode of All in the Family on television recently. But there was no sinister connection. Charles Wagenheim had once played an assassin in Hitchcock's Foreign Correspondent (1940). From 1967-75 he was Halligan, a regular character in the popular TV series Gunsmoke. Details about the circumstances of his death are hazy, but his wife's nurse was convicted of 'voluntary manslaughter' and received an 8-year prison term in 1980. Evidently, Charles had surprised her on March 6, 1979 as she was rifling through drawers in his home. He challenged her and was beaten to death by her.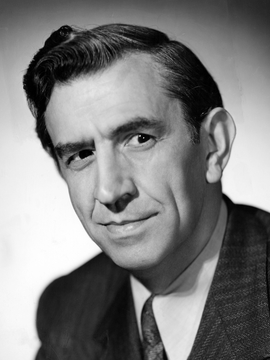 Victor Kilian
Victor Kilian, like Wagenheim, was a native of New Jersey and a veteran character player of numerous movies. In 1939 he played Pap Finn in The Adventures of Huckleberry Finn and in 1942 he lost an eye during a fight scene in John Wayne's Reap the Wild Wind. On television he was known for portraying Fernwood Flasher, the grandfather in Mary Hartman, Mary Hartman. His body was found on March 11, 1979 in his apartment, an apparent victim of a home invasion. His killer was never found.
Dustin Hoffman (29) & Anne Bancroft (35) in The Graduate (1967)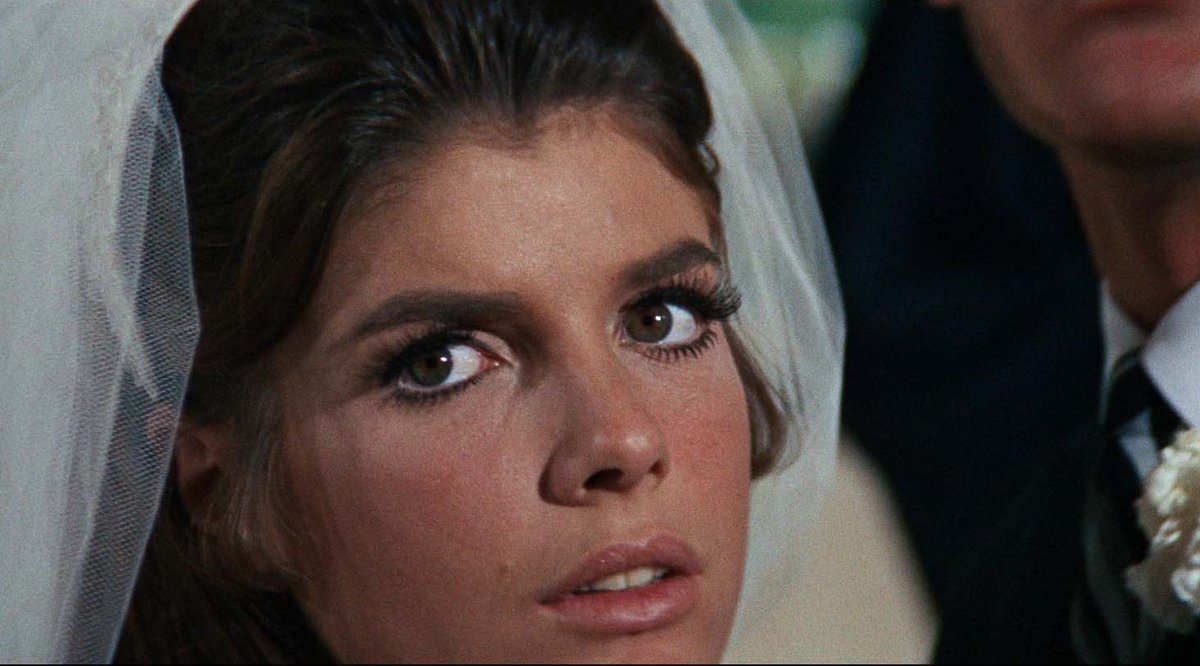 Katharine Ross (26)
William Daniels (39)
The casting for The Graduate (1967), age-wise, was most interesting. Thirty-five year old Anne Bancroft was cast as Mrs. Robinson, while twenty-six year old Katharine Ross played her daughter Elaine! And just to confuse the issue even further, Dustin Hoffman was almost 30, while the actor who played his father, William Daniels, was only ten years older than him! Hoffman naturally looked younger than his years and Bancroft was 'made up' to look considerably older than her 35 years. It all must have worked because the picture was a rollicking success.