Georgia Hale & Charles Chaplin in The Gold Rush (1925)
The part of Georgia (the showgirl) in the 1925 classic silent film The Gold Rush was specially written by Charlie Chaplin for his new wife, Lita Grey. But the actress had fallen pregnant to him while she was still 15, hence the hasty wedding, so he replaced her with 1922's Miss Chicago, Georgia Hale. His marriage to Lita collapsed during filming and Charlie and Georgia became lovers. According to Miss Hale, the lingering finale kiss between the two stars was 'not acting'. By the time the picture was finished, however, Chaplin had done with her and he removed it from the final print. Interestingly, 16 year-old unknown Carole Lombard unsuccessfully tested for the role.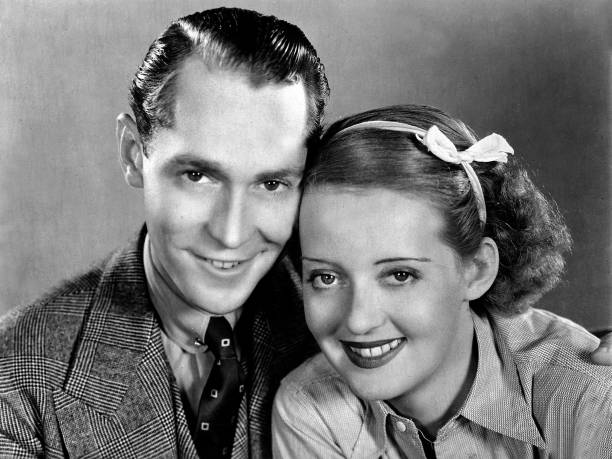 Franchot Tone & Bette Davis in Dangerous (1935)                                                      
During the making of Dangerous (1935), producer Harry Joe Brown walked in on the two stars, Franchot Tone and Bette Davis, having sex in a dressing-room. At that time Tone was engaged to Joan Crawford whom he would ultimately marry. Brown was not a discreet man and Crawford soon learned of the incident. It is generally believed this was the start of the life-long, much-publicised, feud between Davis and Crawford. Bette went on to win an Academy Award for her performance in this film, but felt Katharine Hepburn should have won that year for Alice Adams. Bette believed her win was compensation for being overlooked the year before for Of Human Bondage. We are left to ponder just how many Oscars are decided by things other than sheer merit.
The air-raid shelter scene in Mrs. Miniver (1942)                                                      
I have previously written in length about the shortcomings of the 1942 film Mrs. Miniver, yet whenever it appears on Foxtel, I find myself inevitably drawn in to watching bits and pieces of it again and again. It really is a clever piece of Hollywood hokum, well written and (mostly) well-acted. But it is hokum, nevertheless. Just an hour ago I watched the scene shot in the Minivers' air-raid shelter, the part where Clem Miniver reads to their children from Lewis Carroll's Alice's Adventures in Wonderland prior to a German air-raid. He mentions that Carroll's tome was the first book he ever read and, lo and behold, his wife declares it was the first book she ever read as well. Then, right off the cuff, she adds to her husband's reading by reciting the next half dozen lines verbatim. And this from the very first book she had ever read in her life! I doubt very much if Carroll himself could have recalled his own words so effortlessly. Ah, Hollywood and reality – total strangers as usual.
The great Mario Lanza
Mario Lanza's agent, a low-life named Sam Weiler, set up Marsam Enterprises with his wife and proceeded to take the great singer to the cleaners. When the ledgers showed Mario had little money left, the Weilers fled. Meanwhile, Lanza recorded the soundtrack for The Student Prince (1954), but he stubbornly refused to work on the picture, resulting in the studio suing him for more than $14 million. Bitter, frustrated and struggling with alcohol and drug issues, he drove around Beverly Hills at night seeking out his studio enemies.  He rammed the entrance gate to MGM production manager Joe Pasternak's home, and even defecated on a few doorsteps! Later, he made a last ditch attempt at a Vegas comeback, but it ended disastrously when a drunken Lanza failed to appear.
Marilyn and her voice coach Hal Schaefer
Hal Schaefer was Marilyn Monroe's voice coach in the fifties and deeply in love with her for some time. They briefly became intimate when she broke with her husband Joe DiMaggio in 1954. The deeply jealous Joe set private detectives after the couple, intending to catch them 'in the act'. On November 5, 1954, in the company of his pal Frank Sinatra, DiMaggio and his detectives mistakenly stormed into the wrong apartment; that of a lady named Florence Kotz. Marilyn and Hal were ensconced in another apartment on the next floor at the time. 'The Wrong Door Raid', as the incident became known, resulted in Ms Kotz lodging a court case in 1957. Sinatra always claimed he was outside in the car having a smoke. Joe backed him up, but everyone else involved stated categorically that he was present. He was.
Bob Wagner & Natalie Wood aboard 'Splendour'
An investigation into the 1981 drowning death of 43 year-old actress Natalie Wood was re-opened in 2011. The dead woman's sister, actress Lana Wood, stated that the captain of the yacht 'Splendour', Dennis Davern, had changed his story. Evidently, he told Lana that, when Natalie fell overboard that night, her husband Robert Wagner had insisted she be left in the water, 'to teach her a lesson.' Davern also admitted to lying to police in the initial investigation. He claimed (30 years later) that fight had taken place aboard the yacht between Wagner and Natalie prior to Natalie's death. Their guest that evening in 1981, actor Christopher Walken, was asked about his recollections, but has steadfastly refused to comment since that night.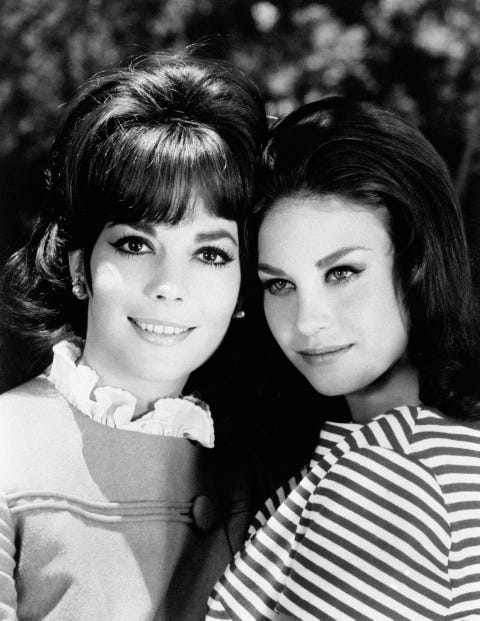 Sisters Natalie & Lana Wood
A woman named Marilyn Wayne was on another boat in the cove that night, and stated she was awakened by her friend who had heard a woman shouting for assistance. She now recalled the voice calling, 'Help me, somebody help me!' in the gloom. When the couple heard another voice, coming from a party on a nearby yacht, shout, 'We're coming to get you', they assumed the shouts for help were related to fun at the party, so they did nothing. Just after midnight the sounds ceased.
Coroner Thomas Noguchi, a man who enjoyed the spotlight, muddied the waters even more by suggesting that Wagner and Walken also had a heated argument that evening. How a coroner could deduct such a thing is puzzling. He hastened to add that there was 'no evidence of foul play', that Natalie slipped while attempting to get into the boat's dinghy and may have yelled for help, 'but no-one heard'.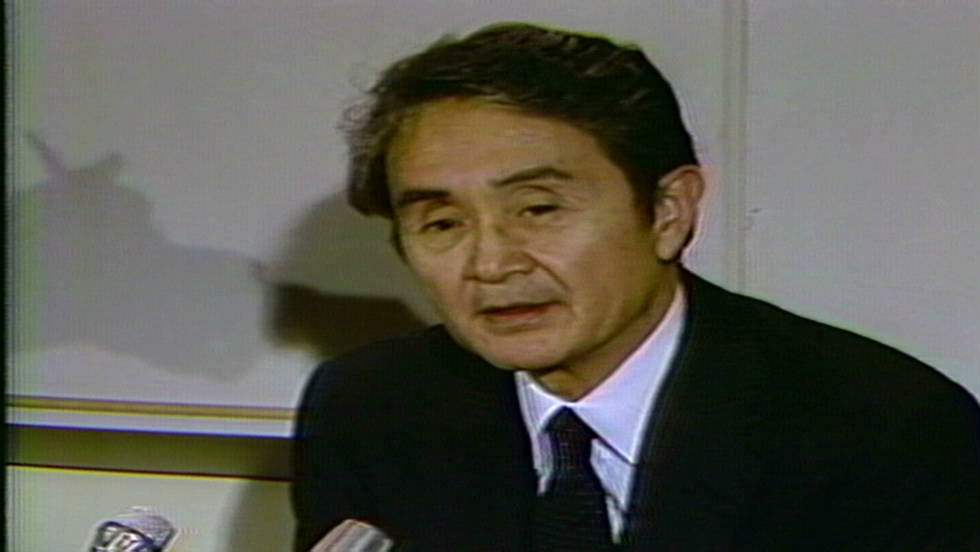 Coroner Thomas Noguchi 1981
In 2013, the medical examiner claimed that the bruises found on Natalie's body had been sustained before she went into the water, not after. They could have been 'non-accidental', he added. On Megyn Kelly Today (2017), Lana sensationally said she believed her sister had been murdered by Robert Wagner! The latest official finding on the cause of death of Natalie Wood cites 'drowning and other undetermined factors'. The certificate goes on to say that circumstances surrounding her death were, 'not clearly defined.' And there the mystery rests for now.
Christopher Walken & Natalie 1981