Pola Negri & Rudolph Valentino
There has never been a shortage of prima donnas among movie stars, especially in Hollywood. Back in the Roaring Twenties it was the outrageously publicity addict Pola Negri who made sure reporters and cameramen were present when she swooned with crying fits at the casket of her alleged lover Rudolph Valentino. Her penchant for walking her pet cheetah down Sunset Boulevard, after first notifying the newspapers to have a photographer standing by, clearly placed her in the prima donna category. Gloria Swanson was another. At the height of her fame she liked to travel from her dressing-room to the set in a wheelchair pushed by a young Negro boy!
Mary Astor & Kenneth Hawks' wedding day 1928
One of Hollywood's worst on-set accidents occurred on January 2nd, 1930, when two planes carrying film crew making Such Men Are Dangerous (1930), collided over the Pacific Ocean and crashed off the southern California coast. Ten people died, among them was director Kenneth Hawks, brother of director Howard Hawks and husband of actress Mary Astor. Just six days earlier Kenneth had been best man at his other brother (William's) marriage to actress Bessie Love. The accident was said to have been caused through a combination of sun blindness and the aircraft flying too close to one another. Mary and Kenneth had only been married a little less than two years. After his death she went to live with close friend Florence Eldridge and her husband Fredric March for some time.
Sue Mengers (L), Robert Evans & his then wife Ali MacGraw
Roman Polanski & Faye Dunaway
Robert Evans was head of production at Paramount when it came time to cast Chinatown in 1974. He wanted Jane Fonda for the lead, and so did director Roman Polanski and Paramount owner Charlie Bluhdorn, but she passed on the role. Evans sensed an opportunity and quickly contacted Faye Dunaway's agent Sue Mengers. She was a close personal friend of his and quite ready to accept his word that he wanted Faye for the role, but everyone else at Paramount wanted Fonda. However, there was still time for him to intercede on Faye's behalf (before Jane could accept the part), providing the price was right. Sue got Faye to sign on for the insultingly low price of $50,000, whereupon Evans smugly informed her that Jane had already turned down the role. Mengers slammed the phone down in his ear. Polanski, who had never wanted Dunaway in his picture in the first place, fought with his star throughout the shoot.
Jane Alexander as Judy Hoback
Judy Hoback then and now
Judy Hoback was the name of the real life book-keeper who gave crucial information to Washington Post reporters Carl Bernstein and Bob Woodward about the slush fund at the Committee to Re-Elect the President (CREEP) during the Watergate Break-in investigation. In the 1976 movie All the President's Men she was portrayed by Jane Alexander. The scene in which Bernstein (played by Dustin Hoffman) interviews her was shot in Judy's living room, the very room where she first met the Post reporter. Incidentally, this brilliant movie was financed by Warner Bros on one condition; producer Robert Redford had to play Woodward or there was no deal.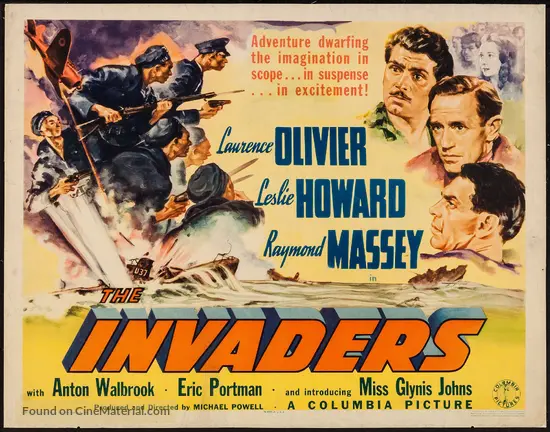 In the 1941 film The 49th Parallel, Welsh actor Niall MacGinnis played a German U-boat cook named Vogel and it landed him in jail for a few days. The picture was shot in Canada during World War Two, but on his return to Britain police found a photo in his belongings of him dressed in a German sailor's uniform and standing next to what appeared to be a U-boat. It was, of course, a publicity still for the movie, but it took several days before documents arrived from London that verified his casting in the movie.
Paranoia was rampant in Britain at the time. Even the odd-jobs man in the picture, a then unknown by the name of Peter Cushing, came under suspicion. One of his tasks was to create flags for model boats being pushed around a map, and this required him to make a lot of swastikas which he laid out in his digs. His landlady found them, assumed he was either a Nazi or a Nazi sympathiser, and rang the police on him. The picture was nominated for three Academy Awards, yet the title The 49th Parallel will not appear in AA records because in America IT was titled The Invaders.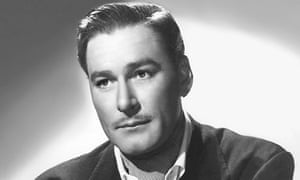 Errol Flynn
It is difficult not to feel for the much-maligned actor Errol Flynn, particularly in relation to the public's reaction to his non-participation in World War Two. The man tried to enlist in every branch of the armed services but was rejected time and again on medical grounds. And no wonder. He had a heart condition, tuberculosis, malaria and a serious back problem. His studio could have diffused the criticism but chose not to. There was concern at Warner Bros that Errol's box-office draw might wane if his public knew of his poor health! Consequently, he felt the only way he could contribute to the war effort was through making quality propaganda films; so this he endeavoured to do. Casts and crews he worked with said he was thoroughly professional, intent on doing the best job he could in every wartime production he was in.
Richard Burton in The Wild Geese
Sir Richard Burton hated everything about making The Wild Geese (1978), as he revealed to BBC correspondent John Simpson one day. 'If Elizabeth [Taylor] would have me back, I'd leave this shitty film and this ghastly heat right now and charter a plane to go wherever she was. But it's the old thing: can't live with her, can't live without her. But I adore Elizabeth, and I always will.' Burton was 51 when he made this picture and suffering from severe back pain throughout. Just three years later he was hospitalised with kidney and liver problems, and his entire spinal column was found to be coated in crystallised alcohol!
Referring to the making of Goin' South (1978), Jack Nicholson had this to say: 'The director of this film is one selfish, demanding egomaniac, and the leading man isn't much better. All he wants to do is lie down in front of an air conditioner the whole day.' The director and leading man were one and the same person – Nicholson himself! John Belushi was also in the film and was a proverbial pain in the neck throughout. He blustered, posed and fought with Nicholson and the producers on a daily basis. 'Jack treated me like shit on Goin' South', he said. 'I hate him.'
Hardy Kruger was born in Berlin in 1928 and, like every young Aryan boy in Germany, was enrolled in the Hitler Youth. At 15 he made his film debut in Germany, but a year later, in 1944, his acting career was interrupted when he was drafted into the Army and served with the 38th SS Division 'Nibelungen', where he saw action against US forces until being captured. He is said to have attempted to escape twice before his third attempt proved successful. Kruger has always maintained that he loathed the SS uniform he was ordered to wear for the Fatherland. Eight years after war's end he was 'discovered' by British film distributor J. Arthur Rank and cast in three films. In April 2018 he turned 90 years of age.
https://ocdn.eu/pulscms-transforms/1/pHTktkpTURBXy8yN2I1MzJjZmJkNGIzMWQxYWVmZTNhMzBiOTU2Y2Q4MC5qcGeRkwIAzQHk