Michael Caine in Play Dirty (1969)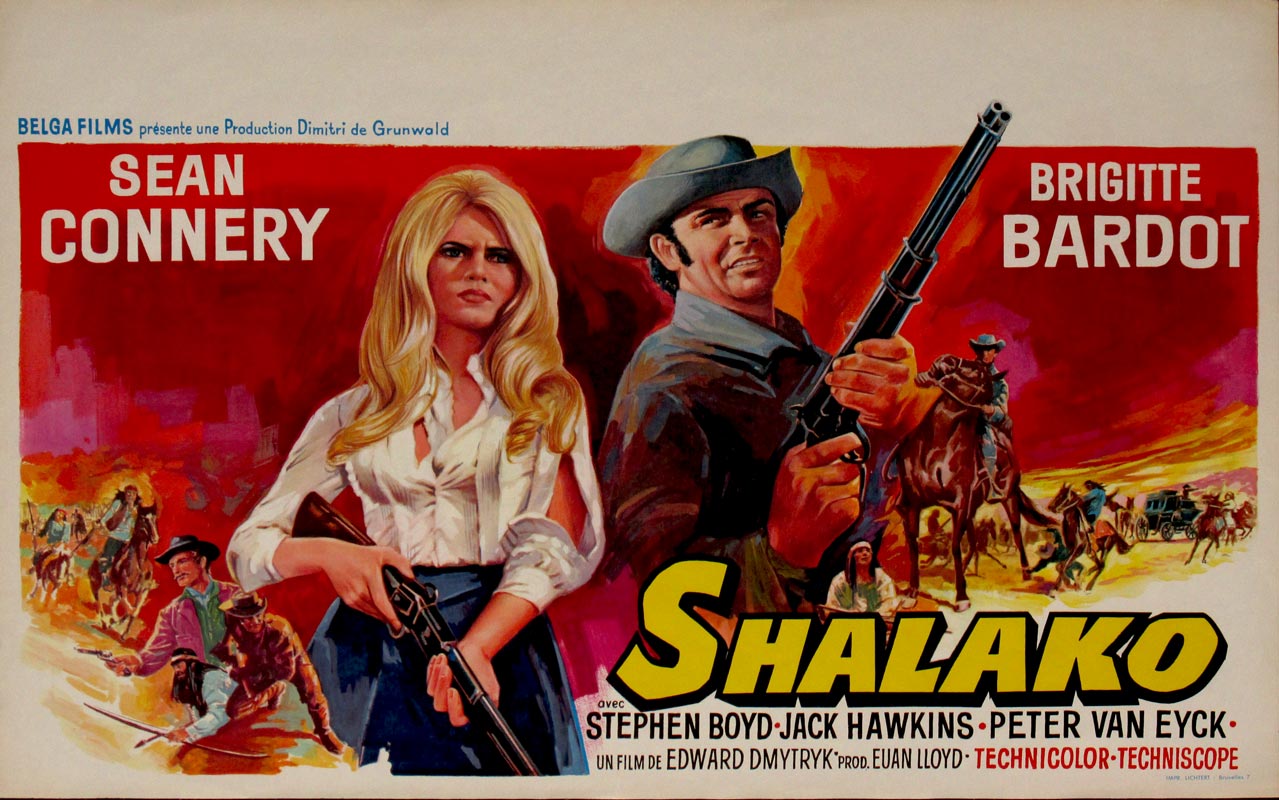 Play Dirty (1969) is a rather lack-lustre WW2 action film starring Michael Caine and a couple of 'Nigels' (Davenport & Green). It was filmed on location outside the southern Spanish town of Almeria, a region that became synonymous with spaghetti westerns after Sergio Leone shot The Good, the Bad & the Ugly there in 1966. One day the Play Dirty director was shooting a scene in which Rommel's Afrika Korps were advancing their tanks across the desert sands when they ran headlong into a horde of American Indians in pursuit of a 19th century stagecoach! The British western Shalako (1968), starring Sean Connery and Brigitte Bardot, was being filmed a couple of dunes away! As both crews stopped filming, horses shied on spotting the tanks and threw their riders. A brief halt followed as the Play Dirty crew eliminated hoof-prints and removed horse manure from the desert sand, while the Shalako crew moved on to an area free of Panzer tracks.
Disney's Tinkerbell & Julia Roberts in Hook (1991) 
Jason Patric & Julia 
Julia Roberts' private life was in turmoil when she arrived on the set of Hook in 1991 to prepare for her role as Tinkerbell. Shw was engaged to be married to Kiefer Sutherland in a high profile wedding until the 23 year-old actress called off the nuptials on the very eve of the event. To director Steven Spielberg's extreme annoyance she suddenly disappeared from the Hook set and flew to Ireland with actor Jason Patric. Spielberg somehow found out where she was hiding in the Emerald Isle and phoned her. His message was blunt. If she wasn't on the set next day he would fire her. She returned and completed her obligations.
Harry Warner
In 1934 Warner Bros became the first Hollywood studio to cease to do business with Hitler's Germany. At that time the German market turned over more than half of the studios' movie business. The other studios thought the brothers were crazy to do such a financially risky thing. Harry Warner wanted to make a movie called Concentration Camp after the Dachau camp opened in March 1933 but the Production Code forbade him to do so. Movies criticizing Hitler and Nazi Germany were more or less forbidden at that time. The movie industry was indeed unique; a business run by Jews, censored by Catholics, for an audience of Protestants.
Vanessa Redgrave and her Oscar for Julia (1977)
Vanessa Redgrave's inflammatory acceptance speech for her Julia (1977) Oscar was delivered to a predominantly Jewish audience: 'In the last few weeks', she said, ' you have stood firm and you have refused to be intimidated by the threat of a small bunch of Zionist hoodlums, whose behavior is an insult to the stature of Jews all over the world, and to their great and heroic struggle against fascism and oppression. And I pledge to you that I will continue to fight against anti-Semitism and fascism. Thank you.' Unfortunately for Vanessa, the instant the audience heard the words 'Zionist hoodlums', boos and cat-calls erupted and the words spoken after that were mostly missed or drowned out. The 'Zionist hoodlums' she had referred to were a handful of extremist Jewish Defense League (JDL) individuals protesting outside the building. Years later she would declare her support for the PLO and call for the boycott and dismantlement of the state of Israel.
Garfield & Turner in The Postman Always Rings Twice (1946)
Director Vincent Sherman recalled his pal John Garfield and Lana Turner having a brief affair when they co-starred in The Postman Always Rings Twice (1946). He was quick to add, however, that Lana was the only one of his friend's leading ladies that Garfield ever became romantically involved with. On the first day of shooting, Garfield set the ball rolling when he called out to her, 'Hey, Lana, how's about a little quickie?' 'You bastard!' she retorted. Despite that rather rocky start they eventually enjoyed a moonlit tryst at the beach, but quickly realised that off-screen they had no sexual chemistry together. They remained friends nonetheless.
Gregory Peck as Captain Ahab in Moby Dick (1956)
Richard Basehart as Ishmael
Moby Dick (1956) is not a good movie. In fact, it is downright boring, certainly not helped by the performance of Gregory Peck as Captain Ahab. Anyone who has trudged through Herman Melville's book will be aware that Ahab is described as a man of 58 years. Peck was just 38 when he was talked into playing him by John Huston. Furthermore, Melville's Ishmael was in his twenties in the novel, yet was played by forty year-old Richard Basehart. In fairness to Huston, he thought Peck was wrong for the role, but Warners would not go ahead with the production unless it boasted a 'bankable' star. And that meant Peck.
Richard Burton, Richard Harris, Peter O'Toole & Oliver Reed
There was certainly no love lost between British actors Richard Harris and Michael Caine. Their feud started back in 1995 after Caine (quite accurately) referred to Harris, Peter O'Toole and Richard Burton as 'drunks'. In fairness to Caine, he was responding to a reporter's question when he mentioned that, 'my generation did not do drugs; my generation were drinkers – the lot of us – Burton, O'Toole, Harris, me.' Harris took offence and countered by describing Caine as a 'light comedian' whose attempts at playing tough guys were 'a joke'. At the 2000 BAFTA ceremony Caine accused the British film industry of 'snobbery' and Harris was quick to point out that it was Caine himself who chose to depart Britain to work and live in California. As far as Harris was concerned, any feelings Michael had of being an outcast in Britain, he brought upon himself. Perhaps, becoming Sir Michael Caine in 2001 has helped negate those feelings.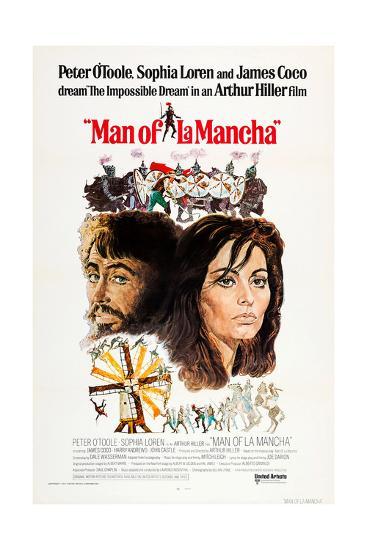 Peter O'Toole was the first to admit that his singing in Man of La Mancha (1972) was simply not good enough. Eventually, Simon Gilbert was selected to dub him. Marilyn Horne was approached to dub Sophia Loren's singing but she would only consent to do so if she received equal top billing with Ms Loren! As if that was going to happen. In the end Sophia did her own singing in the picture and Ms Horne was left out altogether.