Val Kilmer as Batman & Bruce Wayne
Director Joel Schumacher described Val Kilmer as 'childish and impossible', after the actor refused to talk to him for two weeks during the filming of Batman Forever (1995). Later, he told an interviewer, 'Val did me two great favors when I wanted him to be Batman. He said yes, then he created a situation that allowed me not to have him play Batman again. They were both happy, happy instances for which I will always be grateful. I'm really tired of defending overpaid, over-privileged actors. I don't know why we're protecting these people. Is it because we are so afraid that they won't work with us again? I pray that some of them won't work with me again.' Having said that, Schumacher still believed that Kilmer was the best Batman ever.
Miguel Ferrer & his cousin George Clooney
Miguel Ferrer was the oldest of the five children of actor Jose Ferrer and singer/actress Rosemary Clooney. He was also a close friend of actress Dominique Dunne and was a pallbearer at her 1982 funeral, after she was brutally murdered by a former boyfriend. Miguel and close friend Billy Mumy, (young Will Robinson in the 1965-8 TV series Lost in Space), were members of a San Diego band called Seduction of the Innocent. In fact, it was Mumy who got Miguel his first acting job. In turn, it was Ferrer who encouraged his own cousin, George Clooney, to pursue his interest in acting. Miguel perished from throat cancer at the age of 62.
Throughout the forties and fifties the Sunset Strip was home to some very fancy brothels (and some not so fancy). Many ladies of the evening were in evidence at establishments such as The Body Shop and The Raincheck Room, to name but two. Far too many of these girls found themselves in the sordid business of prostitution after arriving in Tinsel Town, full of hopes and dreams of movie stardom, only to encounter the cut-throat world of Hollywood casting. The Melody Room was another popular brothel that would later change its name to The Viper Room and become a legitimate night-club owned by actor Johnny Depp. Unfortunately for Johnny, his club attracted unjust notoriety with the demise of River Phoenix who died from a drug overdose on the sidewalk outside the establishment in 1993.
Marlene Dietrich & Passepartout in Around the World in 80 Days (1956)
On the set of Around the World in 80 Days (1956), Marlene Dietrich impressed Shirley MacLaine with her ability to construct an image built on tricks of the trade and her mastery of the art of costume fitting. 'Her fittings lasted for six hours', recalled Shirley. 'She taught me a new use for 2.5 millimetre pearls. They were to be put in the centre of my bra so you would think they were my nipples. She also showed me how to string a small, nearly invisible chain under my chin, which was then attached to pin-curls on either side of my face. This was the Dietrich face-lift. She ate only every other day, and not much even then. That's how she kept her figure.' Dietrich's understanding of the importance of lighting was second to none. She was also having an affair with the film's director Mike Todd until Shirley introduced him to Liz Taylor. 'Marlene was good about it', said Shirley. 'She remembered that Mike had tossed out Evelyn Keyes for her anyway.'
Liver eating Johnston
Jeremiah Johnson (1972) was loosely based on a real-life trapper named John Johnston, also known as 'Crow Killer' and 'Liver-Eating Johnston'. The gent had a penchant for cutting out and eating the livers of Crow Indians he killed. If we can believe frontier legend, he was said to have taken 300 or more Crow lives. His pregnant wife had been murdered by a random raiding party of Blackfeet (not Crows) while he was off trapping. The raid had nothing to do with Johnston desecrating a Blackfoot burial ground as this movie would have us believe. Why this led to him to killing over 300 Crows has never been satisfactorily explained.
Annie Costner in Dances with Wolves 
When next you watch Dances with Wolves (1990), take note of the little girl who runs away from the Pawnees as they are massacring her family in the dream sequence. She is Kevin Costner's six year-old daughter Annie and she is playing 'Stands with a Fist' as a child. Kevin instructed her to look over her left shoulder as she ran. The six year-old threw looks over each shoulder as she ran, because she did not know her right from her left. Incidentally, readers will be pleased to know that the buffalo liver that 'Wind in his Hair' offers Dunbar (Costner) after the buffalo hunt, was actually made of cranberry Jell-o.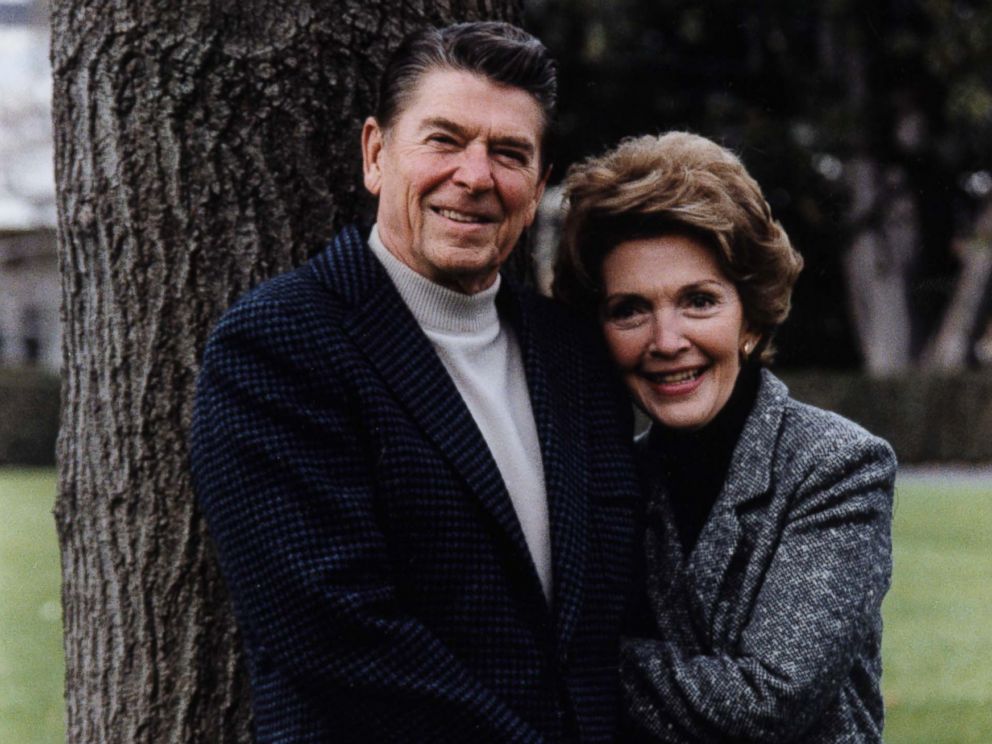 The President & the First Lady
Throughout his two terms as President of the United States, Ronald Reagan was photographed by official White House photographers between 8,000 and 10,000 times every month – approximately 300 times a day! The First Lady had absolute control over which pictures could be released to the press and which could not. 'Each box of 250 photos, all 8 x10's, at $20 to $25 a print, cost about $6,000 a box', said a staff photographer. 'Everything with her in it had to be blown up. What a waste of tax-payer money that was!' As White House photographer Terry Arthur commented: 'In effect, she controlled the entire photographic history of the Reagan years.'
The next time you have the opportunity to watch the 1935 version of Mutiny on the Bounty, the one starring Clark Gable and Charles Laughton, scan the faces of the sailors at the beginning of the movie. James Cagney happened to be sailing his boat off Catalina Island, California, and passed by the film crew shooting aboard the replica of His Majesty's Armed Vessel Bounty. Ships of the Royal Navy were not called HMS until some years after the mutiny, by the way. Director Frank Lloyd was an old friend of Cagney's, so Jimmy asked if he had any work for him because he was on vacation and could do with a few extra bucks. Lloyd put him into a sailor's uniform and Jimmy found himself in the early scene of Mutiny on the Bounty. He is easily identifiable. David Niven also has a non-speaking bit as a sailor.