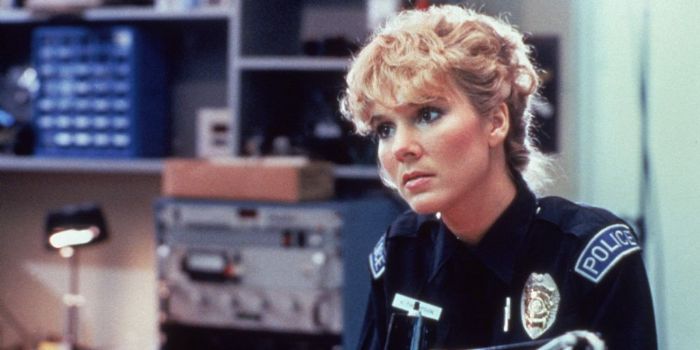 Cynthia Rhodes in Runaway (1984)
Cynthia Rhodes is the blonde actress who played opposite Tom Selleck in Runaway (1984), and opposite John Travolta in Staying Alive (1983). Her promising movie career ceased after only five films when she opted to give acting away altogether, preferring instead to devote all her time to her family. Her marriage in 1989 to pop singer Richard Marx ('Hazard', 'Should've Known Better') lasted 25 years and produced three children. They divorced in 2014.
John Huston & Evelyn Keyes on their wedding day
John Huston must have been a difficult man to be married to, especially if your name happened to be Evelyn Keyes. She was the third of his five wives and he treated her shabbily. They had only been married a short while when she decided to accompany him to Mexico where he was about to shoot The Treasure of the Sierra Madre (1948). Huston belittled and humiliated her constantly in front of cast and crew until, unable to stand it any longer, she returned home. She met him at the airport on his return from location and was dumbfounded when he presented a small Mexican boy named Pablo who, Huston calmly informed her, was their new son! He had adopted the boy without even bothering to discuss it with his wife. Two years later Huston returned home from another shoot bearing a gift from Jennifer Jones – a pet chimpanzee! Once again it was a complete surprise to Evelyn. Their marriage lasted a bare three and a half years before Evelyn called it quits.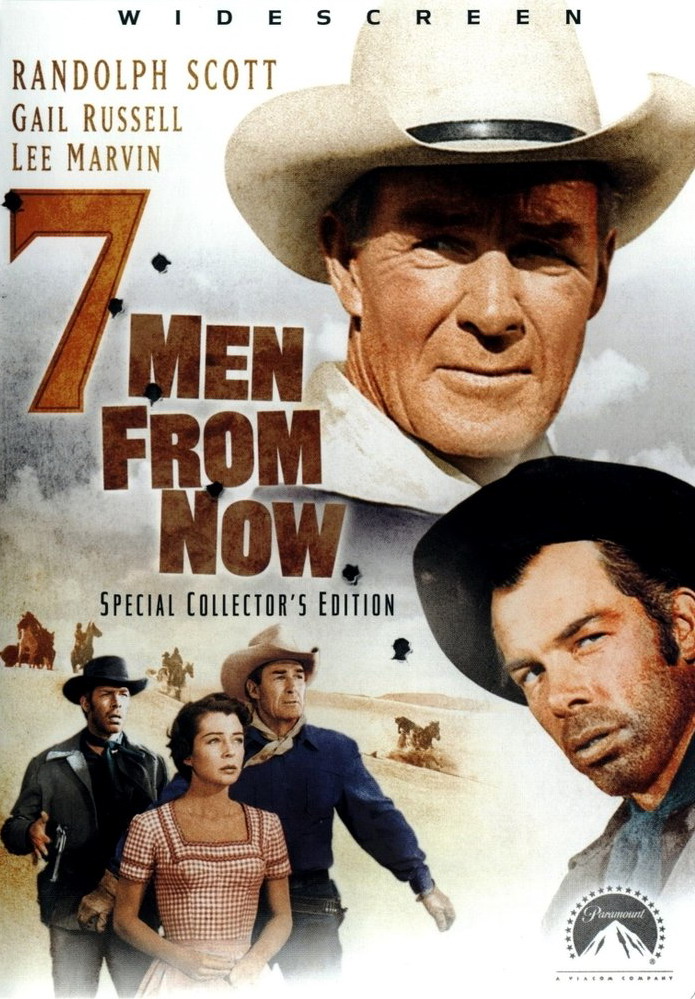 John Wayne's own company Batjac Productions was all set to make 7 Men from Now (1956), with 'the Duke' in the starring role, when he was offered the lead in John Ford's The Searchers (1956). Unable to resist working with Ford, he accepted the part and asked Randolph Scott to replace him in the Batjac film. Wayne also cast his former lover Gail Russell in the picture. She had been fighting a losing battle with alcoholism and her days as a leading lady were said to be over. It was a generous gesture by Wayne and she acquitted herself well in this surprisingly fine western, a movie that was rarely seen for decades, (except at film festivals), until a Special Edition emerged 50 years after its initial theatrical release.
Pope John Paul II & the Reagans
A classic example of President Ronald Reagan being manipulated by the First Lady happened when they attended an Episcopal service in Virginia. As the couple headed to receive communion neither Ronnie nor Nancy knew what to do, so presidential aide Michael Deaver quietly explained the procedure to Nancy who whispered to her husband, 'Ron, just do exactly as I do.' The tray of wafers was passed and Nancy picked up a square of bread, dipped it in the chalice; and then accidentally dropped it in the wine. The President, oblivious to her slip, did precisely as she had instructed. He picked up the bread, dipped it in the chalice, and dropped it in the wine. The minister moved on, shaking his head.
Lillo Brancato in A Bronx Tale (1993)
Lillo Brancato was born in Bogota, Colombia in 1976. Scouts looking for a Robert De Niro look-alike to play his son in A Bronx Tale (1993), spotted the 17 year-old at Jones Beach, tested him and gave him the part. In December 2005, however, Lillo's life changed drastically. He and a friend, Steven Armento, were caught in the act of committing a burglary by an off-duty New York City policeman. Armento, who was armed, shot the policeman who died of his wounds. Brancato was not armed, but was critically wounded in the shoot-out. He was fortunate to survive. Armento was sent up for life for murder and Brancato got ten years for attempted burglary. Lillo was released in December 2013 and resumed his acting career. During the shooting of A Bronx Tale, Lillo's drug-taking was a problem. Both De Niro and Chazz Palminteri (Sonny) tried to warn him off them but the boy wouldn't listen.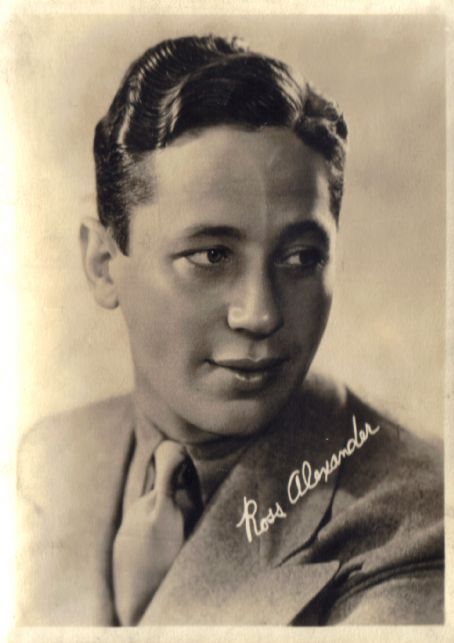 Aleta Freel
It looked like being a big year for newcomer Ross Alexander when Warners decided to groom him for stardom in 1935. He was thrown into Captain Blood in a featured role and then cast as Demetrius in A Midsummer Night's Dream. But then tragedy struck when his wife Aleta Freel committed suicide towards the end of the year. Some said she was in despair over her stagnant acting career; others claimed she had caught her husband in bed with another woman (or another man). Apparently, Ross was intimately involved with Errol Flynn at that time. Two years later Alexander, too, would also take his own life, reportedly with the same gun his wife had used.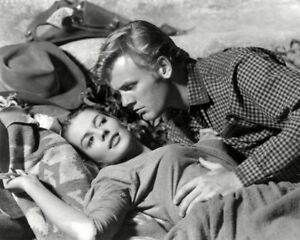 Natalie Wood & Tab Hunter in The Burning Hills (1956)
The Girl He Left Behind and The Burning Hills were released by Warner Bros in 1956 and each starred Tab Hunter and Natalie Wood. The studio planned to 'create' an off-screen romance between the two young stars, by having them seen dating in high profile establishments and conducting 'lovey-dovey' interviews. But it just didn't work. Tab was a closeted homosexual and Natalie preferred to date much older men. The plan to place them in five pictures fell through after their first two pictures were poorly received. Natalie was originally expected to go to the 1956 Academy Awards with the considerably older Raymond Burr (Perry Mason). Warners re-thought the idea of an older man dating young Natalie and decided it might look a tad sleazy, so Tab was ordered to accompany her instead. Burr was just as gay as Hunter, not that the public had any inkling about either star's sexual preferences.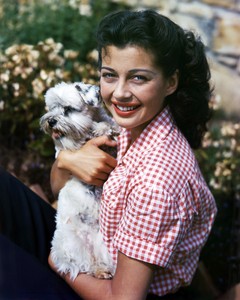 Gail Russell
Yet another terribly sad Hollywood story was the brief career (and life) of lovely, doe-eyed Gail Russell. The extremely shy, self-conscious girl who would suffer paralysing stage-fright throughout her career, suddenly found herself thrust into the world of Hollywood, being groomed and coached virtually straight out of high school. 'There was this terrific amount of work and no time to catch up with myself', she said later. 'It was that way for ten years – always a sense of pressure, no time to relax, to take stock. Everything happened so fast. I didn't have any self-confidence. I didn't believe I had any talent. I was afraid.' Her affair with the married John Wayne when they made Angel and the Badman (1947), almost cost him his marriage to Esperanza Baur. She began drinking to give her the courage to combat her insecurities and the booze took over her life. In the end it took everything, including her life. She had been dead at least a day when her body was found, surrounded by empty bottles, on 27 August 1961. She was 36.