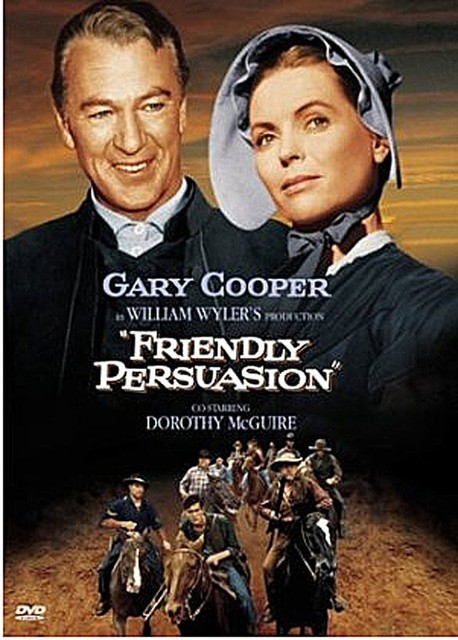 Gary Cooper was 55 years of age when he played Jess Birdwell in Friendly Persuasion (1956). He was far too old for the part, yet found time to complain about the casting of Dorothy McGuire. She was a poor actress, he declared, and not nearly attractive enough to play his wife. Although he was portraying a Quaker in the picture, a pacifist by definition, he insisted to the director that the audience would expect his character to get involved in the fighting! Away from the screen he arranged for his daughter Maria to date his co-star Anthony Perkins, completely unaware the young actor was homosexual.
Montgomery Clift & Liz Taylor in Raintree County (1957)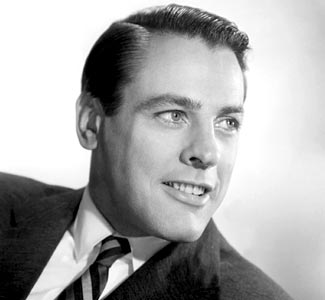 Kevin McCarthy
Filming on Raintree County (1957) was about half-way through when one of its stars, Montgomery Clift, slammed his car into a telephone pole shortly after leaving a party at the home of Elizabeth Taylor and her husband Michael Wilding. Actor Kevin McCarthy, who was travelling ahead of Clift's vehicle, pulled over and ran back to check on him. He found his friend desperately injured. 'His face was torn away', he said later, 'a bloody pulp. I thought he was dead.' McCarthy ran to fetch Liz, Wilding, Rock Hudson and Rock's wife Phyllis Gates. One account has Liz saving the stricken actor's life by putting her fingers down his throat and removing two teeth that were blocking his airways. When photographers arrived on the scene she warned each of them that she could and would ruin the career of any who photographed Monty. True or not, no photograph of his shattered face has ever surfaced.
Tyrone Power & Linda Christian
Anita Ekberg 
Anita Ekberg was uncredited in The Mississippi Gambler (1953), but that did not stop her becoming heavily involved with the picture's leading man Tyrone Power. Their long affair lasted several years, even though he was married to Linda Christian at the time. Ty even took Anita to Cincinnati to meet his family. Linda knew all about the affair and wrote about it in her autobiography, although she did not mention Miss Ekberg by name.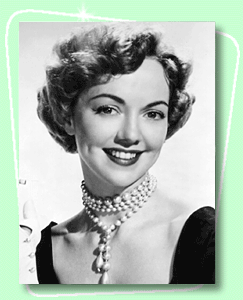 Christine Larson
Ronnie, Nancy & Patti Reagan
In 1951, forty-year old Ronald Reagan gave diminutive, 26 year-old actress Christine Larson an expensive diamond watch before asking her to marry him. She turned down his proposal but kept the watch anyway. She may still have been involved with the ever eager Mickey Rooney In March of the following year Ronnie suddenly up and married Nancy Davis. Their daughter Patti was born seven months later. He was not present at the birth because he was at Miss Larson's home fooling around. Nancy never admitted knowing about his infidelity, but she was most unhappy that he 'couldn't be there' for Patti's entry into the world. The affair ended after Ronnie rang Christine's doorbell and a French actor, clad only in a bath towel, answered the door.
Alida Valli
Piero Piccioni
In April 1953, the murdered body of Wilma Montesi washed up on a beach near Rome. She had been missing for two days prior to the discovery of her corpse, and rumours began circulating that she may have been part of a sex and drugs orgy at a nearby villa. Several high society names were mentioned as possible suspects, among them one Piero Piccioni, a jazz musician who happened to be the son of Italy's Foreign Minister. Piccioni promptly produced an alibi, however, declaring he had been in the company of famed Italian actress Alida Valli in her Capri villa at the estimated time of Miss Montesi's death. English-speaking audiences would best remember Valli as Harry Lime's girlfriend, Anna Schmidt, in The Third Man (1949). She had only recently parted from her husband Oscar de Mejo. He was another jazz musician whose major claim to fame was that he had once composed the hit tune 'All I Want for Christmas is My Two Front Teeth'. Piccioni was charged with Miss Montesi's murder but ultimately acquitted. Valli's career suffered irreparable damage because of her connection to the case.
Coral Browne & Vincent Price                                                                   
When friends decided to throw a birthday party for Melbourne-born actress Coral Browne one year, they asked her what she would like as a present. 'I want Vincent Price', she replied, 'with a big blue ribbon tied around his dick!' At the party she was told that her present was upstairs. She found Vincent stretched out stark naked on her bed with a big blue ribbon tied around his penis! They were married in 1974 and remained together until Coral's death in 1991. Throughout their marriage she convinced her husband that she was struggling financially, so Vincent paid for everything. After her death he learned she had, in fact, always been extremely wealthy!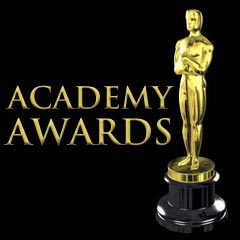 I wonder how many fans are aware that the voting system to determine Best Picture at the Oscars is different to the voting system for all the other categories. For all categories, except Best Picture, the person with the most number of 'first' votes from Academy members (roughly about 6,000 of them) is declared the winner. To determine Best Picture, however, the 'first' votes are counted for each nominee and a winner declared only if one of the pictures nominated has accumulated 50% or more of the votes. If no nominee has achieved that milestone, the lowest scoring nominee is removed and the 'second' votes from its supporters are counted and distributed. If there is still no nominee with 50% or more, the next lowest is removed and its 'second' votes distributed. This process continues until one of the remaining nominees reaches 50% of all votes counted. Only then is a winner settled upon. It could be argued that this system lends itself to arriving at the picture that is least disliked, rather than the one that is most passionately liked.
Elvis & Debra Paget – publicity still for Love Me Tender (1956)
For the purposes of royalties, Elvis Presley was credited as co-writer of all four songs featured in his first film Love Me Tender (1956). He later confessed that he may have contributed one line towards 'Love Me Tender', but that was all. Indeed, the title song was actually taken from an old Civil War tune titled 'Aure Lea' and had already featured in three previous films – Come and Get It (1936), The West Point Story (1950) and The Long Gray Line (1955). During filming Elvis developed a serious crush on his co-star Debra Paget. It went unreciprocated because she was seeing Howard Hughes at the time.