Selecting the 20 actresses that I felt might be really likeable, decent people to get to know, proved to be far more difficult than choosing the men. Why? Because I had to differentiate between likeability and desirability, a problem that never reared its head with the men. Each time I selected an actress for the list I had to remind myself that this was not a list of screen goddesses, even though many of those chosen were very beautiful in their own right. The main question was, 'would this lady be likely to make a good friend, someone whose company I would enjoy?' Of course, having never met any of them, I had to rely almost entirely on evaluating their screen persona, even though they were obviously playing roles, and to draw on what I have read about them. Mostly, however, I have gone on how they came across on the silver screen.
The Top Ten:
            No 10              JUDY HOLLIDAY
Judy Holliday was a highly intelligent woman, yet she will be remembered for her ditzy portrayal of Billie Dawn in Born Yesterday (1950), a performance that landed her a much-deserved Oscar. Like most movie-goers I was captivated by her bubbly personality, both in that picture and in Adam's Rib a year earlier. She died young (at 43), but I think she would have been fun to know.
            No 9                CELESTE HOLM
I cannot recall a single movie of Celeste Holm's in which she was anything but sophisticated, erudite and witty. I loved her in All about Eve (1950), The Tender Trap (1955) and High Society (1956), to name but three of her 105 screen credits. She always gave the impression that nobody could put one over her. She was street-wise and always one step ahead. One imagines she would make one hell of a conversationalist.
No 8                CAROLE LOMBARD
I deliberately purchased a copy of My Man Godfrey (1936), just to understand why Carole Lombard was so popular during her short lifetime. Until then, I cynically believed that her early death may have enhanced her allure. I was wrong. She was wonderful, a marvelous foil for her real life ex-husband, the highly watchable William Powell. Carole was a foul-mouthed flirt, yet her openness endeared her to all but those whose noses were permanently in the upper atmosphere. It is significant that Powell still cared for her deeply since their divorce and that her death greatly affected her second husband Clark Gable.
No 7                LESLIE CARON
From the first time I saw Leslie Caron in Gigi (1958), I fell in love with her vitality, her freshness and, yes I admit it, her delightful French accent. She was unique. In her thirties she was just as likeable opposite Cary Grant in 1964's Father Goose. Why such a captivating woman would fall in love with a rake like Warren Beatty is one of life's mysteries, but she did. A class act nonetheless.
No 6                ANN MILLER
I may be wrong, but I always gained the impression that what we saw of Ann Miller in Kiss Me Kate (1953) was what she was like in real life. A born entertainer, she lived for her craft, supposedly turning down an offer of marriage from her boss LB Mayer because he insisted she must give up her career as part of the deal. She struck me as a bon vivant, a woman who lived for the moment, comfortable with her natural beauty and ability as a dancer and enjoying every minute. I believe she would have been a hoot to know.
No 5                TERESA WRIGHT
Teresa Wright's face was her fortune. It radiated kindness, loyalty, trust, dependability, courage and, above all, a good heart. Her so-called 'girl next door' looks belied the fact that she was very beautiful indeed, albeit in in a home-spun kind of way. To my eyes she was the perfect girl, the kind one would like to marry. She was a wonderful actress, too. Teresa Wright exuded class in everything she did on-screen. She had to be just as classy in real life. Had to be.
No 4                DEBORAH KERR
Deborah Kerr oozed class and breeding on the screen in whatever role she played. She came across as a prim and proper Englishwoman (although born in Scotland), yet her off-screen persona was not quite so refined. She enjoyed life, liked men and could use the saltiest of language when it was required. Robert Mitchum co-starred with her in Heaven Knows, Mr. Allison (1957), The Sundowners (1960) and The Grass is Greener (1960), and absolutely adored the woman. What you saw on screen was delightful, but she was much more than that. The lady was a treasure as well as a truly great beauty.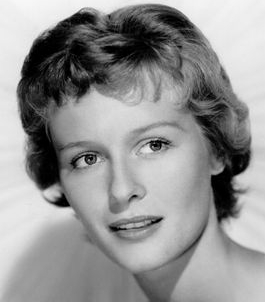 No 3                VIRGINIA MCKENNA
The second Brit in the top four is Virginia McKenna. She can best be described as Britain's version of Teresa Wright; very beautiful, utterly wholesome, and an exceptional actress. She was outstanding as Violette Szabo in Carve Her Name with Pride (1958) and quite moving as Jean Paget in A Town like Alice (1956). Most fans loved her as Joy Adamson in Born Free (1966), acting alongside her real life husband Bill Travers. This grand old lady of British cinema is now in her late eighties and, no doubt, as poised and spirited as ever.
No 2                AUDREY HEPBURN
It was a tough decision to keep Audrey Hepburn off the top spot and most people would not agree with that decision. So be it. The Belgian-born beauty burst onto the scene in her seventh film, the fabulous Roman Holiday (1953) and enchanted audiences worldwide. She was equally delightful in War and Peace (1956), Charade (1963), How to Steal a Million (1966) and a dozen other films, displaying a natural cheerfulness that was quite contagious. Indeed, she captivated fans almost every time she graced the screen. I was no exception.
No 1                CAROLE LANDIS
Historians have seemingly enjoyed using poor Carole Landis as a punching bag, focusing almost exclusively on her tawdry relationship with the notorious womanizer Darryl F. Zanuck. As usual, all the blame has been heaped on Carole and little or none on Zanuck. But there was much more to her than that. She was a fine singer and could act if given the opportunity. Those opportunities were rare, but I own a copy of Four Jills and a Jeep (1944), a semi-biographical film in which Carole plays herself. And she is very good in it. The lady more than proved her courage during World War Two, risking her life in the South Pacific entertaining troops, while travelling farther than any other Hollywood star throughout the conflict. In the process she suffered from amoebic dysentery, malaria and pneumonia. Of all the stars I have come to know by reading Hollywood movie history, Carole Landis is the one I wish most of all to have known personally. History dealt her a raw deal. She deserved better. Much better.
THEY ALMOST MADE THE TOP 10
No 11              JOAN LESLIE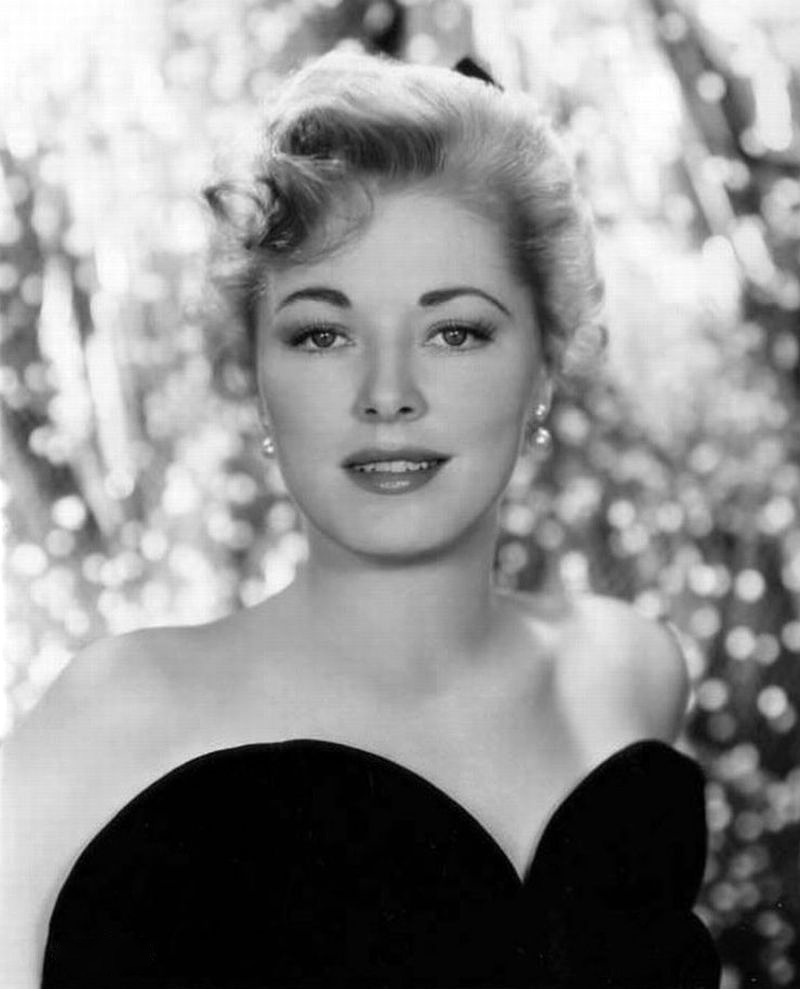 No 12              ELEANOR PARKER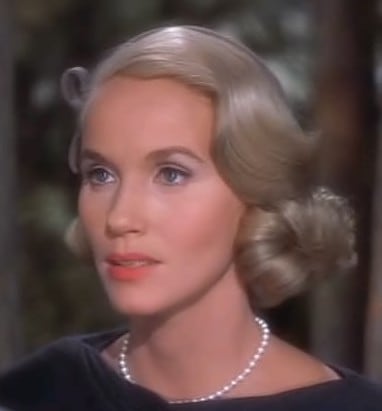 No 13              EVA MARIE SAINT
No 14              OLIVIA NEWTON-JOHN
No 15              ANNETTE FUNICELLO
No 16              SHIRLEY JONES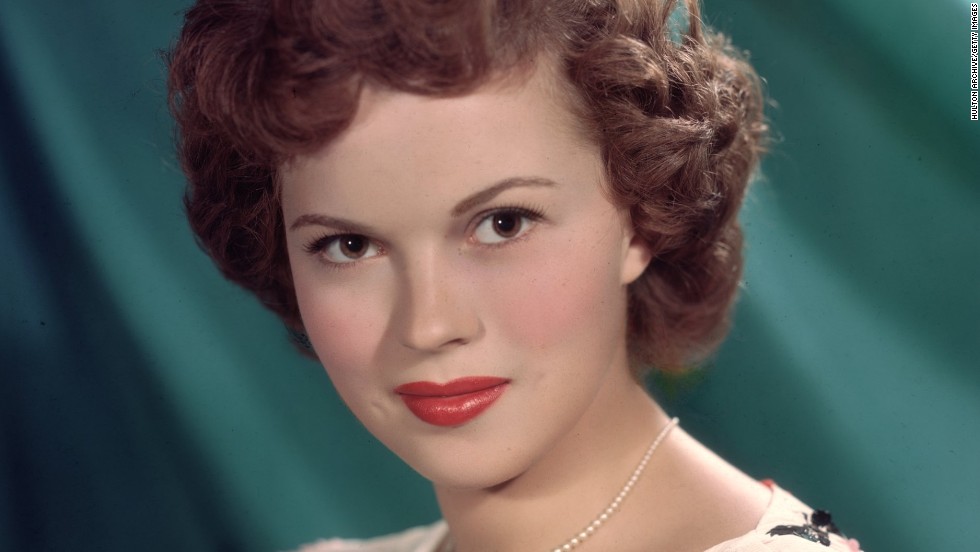 No 17              SHIRLEY TEMPLE
No 18              JEANNE CRAIN
No 19              AMY ADAMS
No 20              DIANE CILENTO