Down the decades there have always been actors and actresses that have come across on the screen as genuinely nice people, the kind of men and women one would assume must be a really fine people to get to know away from the screen. Of course, looks can be deceiving. Some turned out to be the complete opposites of their screen image, but I am only concerned with on-screen personas for this list. Which actors and actresses suggest on-screen that they might make good friends if we ever got to know them? I have studied the backgrounds and private lives of most successful actors and actresses, so I am familiar with those with the proverbial clay feet, but I have not let that knowledge influence my choices. This list is one built entirely on screen personality and nothing else. Part one features the guys:
No 10  GLENN FORD
Several co-stars and directors have written about their difficulties working with Glenn Ford, stating he was petulant, self-centered and just plain un-cooperative if he was not in the mood to accommodate them. On-screen, however, he positively radiated geniality and integrity and, since that alone is the criteria for the actors on this list, he gets a berth. A grossly under-rated actor, he knew how to sell integrity with just a word or two and the faintest of smiles. Ford was not unlike Spencer Tracy in that regard. Both were wonderful on-screen yet, perhaps, not so wonderful off it.
No 9    ROBERT MITCHUM
Robert Mitchum may appear to be a surprise choice, but I always felt he exuded a kind of genuineness in all his roles. What you saw was what you got. Perhaps, I became a little biased after watching him in Heaven Knows, Mr. Allison (1957) the first time, but I had the feeling that his portrayal was pretty close to Mitchum's own personality. The man was a rough diamond who never took the acting profession too seriously and it sometimes showed with his tongue-in-cheek performances. I think he would have been fun to know providing one was a straight-shooter with him. No doubt, he would have had little time for prevaricators.
No 8    DEAN MARTIN 
When Dean Martin broke up with his comedy partner Jerry Lewis, everyone expected Jerry to go on to bigger and better things, while Dino would probably pump out a few more records as his movie career disappeared down the tubes After all, he was a good singer but a less than average actor playing straight man to Lewis. The average movie-goer was completely unaware, however, that Dean was a naturally funny guy in real life, far funnier than Jerry. And he was laid back; easy-going. Everybody loved him because he rarely took himself seriously. Consequently, he carved out a huge career in music, television and movies, one that eclipsed the self-indulgent rubbish Jerry served up after they parted company.
No 7    GIG YOUNG
He was not the most versatile of actors, but what Gig Young and his crooked smile gave us was likeability, and he gave it to us in spades. He was actually too likeable in Young at Heart (1954), leaving us to wonder how Doris Day could possibly prefer whining, grumble-bum Sinatra over him. In real life Gig was an alcoholic who died with his young wife in what appears to have been a suicide pact, but in the fantasy world of movies he came across as a light-hearted scallywag, a tongue-in-cheek, happy go lucky wag.
No 6    JOSEPH COTTEN
I based my opinion of Joseph Cotten on two of my favourite films – Shadow of a Doubt (1943) and Since You Went Away (1944). In the first of these he played a serial killer, in the second a naval hero and all-round good guy. As strange as it might sound, he was extremely likeable in both pictures. Students of film would doubtless say his best performances were in Citizen Kane (1941) and The Third Man (1949), and they probably were, but I liked him best in the other two, especially as Tony in Since You Went Away. The adolescent Shirley Temple admitted years later that she developed a teenage crush on him during the shoot and thought he was absolutely wonderful.
No 5    JAMES GARNER
One of my first heroes was James Garner because he played Brett Maverick in the hit TV series Maverick back in the fifties and early sixties. He shared the billing with Jack Kelly who was also very good, but Garner just came across as the smartest, coolest, funniest, most loveable rogue on the box. He was also ideally suited to those roles in movies such as The Great Escape (1963), Move over Darling (1963) and the hilarious Support Your Local Sheriff (1969). I have only ever read glowing reports from colleagues who worked with him. It seems he was universally admired by his peers. James Garner was a class act on and off the screen.
No 4    FESS PARKER
I confess I was a hopeless Davy Crockett addict when I was ten, but Fess Parker was more than simply the hero of the Alamo. He was also TV's Daniel Boone! Admittedly, Daniel was pretty much just Davy under another name, but every time I saw Parker, I was impressed by the fact that he never ever raised his voice. Just a soft-spoken Texas gentleman which, for all I know, is something of a rarity. In The Great Locomotive Chase (1956) he was the essence of 'cool' even when faced with execution. I wonder if he ever got peeved about anything in real life. My bet is he was just as nice off-screen as on.
No 3    BILLY CRYSTAL
I developed a soft spot for Billy Crystal after enjoying his first job as MC of the Academy Awards in 1990. He would do so again seven more times and was easily the most watchable host ever. His affable persona carried over into his movies, in particular the two City Slickers and his wonderful baseball movie (he directed) titled 61*. Billy Crystal is a very funny guy who appears to love baseball more than acting. I get the impression he has been that way since he was a little boy.
No 2    KENNETH MORE
I am not an Englishman, but I imagine there was a host of young Brits back in the fifties who would have been deliriously happy to have been Kenneth More or someone very much like him in real life. In Reach for the Sky (1956), A Night to Remember (1958) and Sink the Bismarck! (1960), he portrayed the brave, unflappable Englishman of caricature, quietly confident and resolute, but with a twinkle in his eye at all times. If a British actor was needed to portray a British hero, Kenneth More was the logical choice.
No 1    JACKIE CHAN
For all I know, Jackie Chan may be a hard task master who rules his films with an iron hand, but if the out-takes we see after each film are indicative of the atmosphere on the set, I seriously doubt that is the case. The impression we get is that everyone is having a lot of fun, mainly because Jackie is himself having fun. He certainly appears to enjoy working with Chris Tucker, his co-star in the Rush Hour franchise, and their relationship seems to be built on genuine friendship. Jackie is a super-star who does not seem to be affected in any way. A delightful man.
THOSE WHO ALMOST MADE THE LIST:
11        SPENCER TRACY
12        GEORGE CLOONEY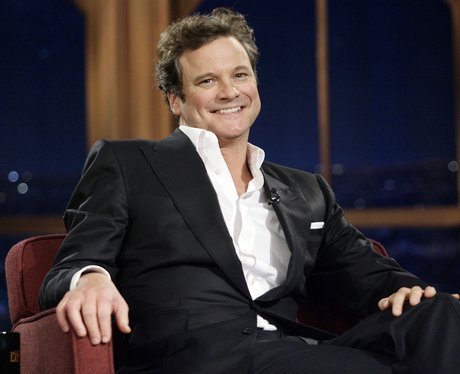 13        COLIN FIRTH
14        RICHARD WIDMARK
15        EDDIE ALBERT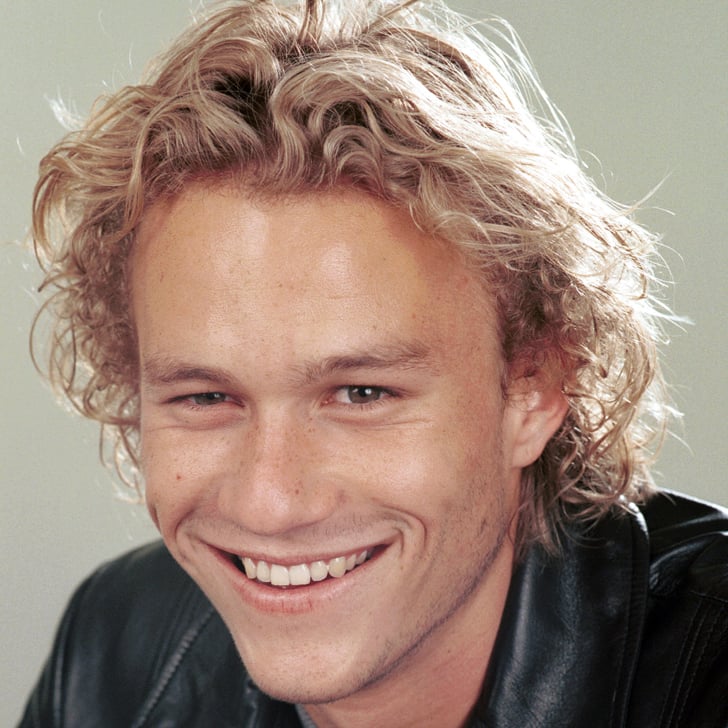 16        HEATH LEDGER
17        KEANU REEVES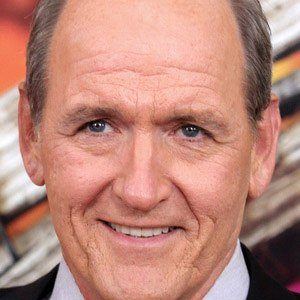 18        RICHARD JENKINS
19        PATRICK DEMPSEY
20        JEFF BRIDGES