Bruce Willis                                                  
Alan Rickman
Alexander Godunov
In the 1988 thriller Die Hard, the action takes place in the fictional building known as Nakatomi Plaza. Produced by 20th Century Fox, the building chosen to represent Nakatomi Plaza was none other than the Fox Plaza in Century City, Los Angeles; headquarters of the studio. It is ironic that John McClane (Bruce Willis) is sneeringly referred to by the 'so-called' German bad guys as 'the all-American hero' laughing in the face of death when, in fact, Alan Rickman (Gruber) was born in England, Alexander Godunov (Karl) was Russian, while Willis himself was actually born in West Germany to an American father and a German mother!
Joan Crawford was executive-producer of the 1952 drama Sudden Fear, so it was her decision to cast Gloria Grahame and Jack Palance as her co-stars. Before long the two women were at loggerheads, a situation that degenerated into an actual physical altercation after Gloria deliberately sat on the edge of the set, loudly sucking on a lollipop during Joan's close-ups. During filming Jack and Gloria indulged in a steamy affair, and that also riled 'La Crawford'.
Nadja Regin in From Russia with Love (1963)
Nadja in Goldfinger (1964)
The name Nadja Regin probably does not mean much to most movie fans, but she is an actress who landed little cameos in two of Sean Connery's best Bond films. The Yugoslav-born beauty played Kerim Bey's girlfriend in From Russia with Love (1963), and was then cast as Bonita in the opening gambit in Goldfinger a year later. She was the girl Bond was kissing when he spotted the reflection of an assassin in her eyes. It is sobering to note that this stunning beauty will, in December 2018, be 87 years old.
Donald O'Connor & Marilyn Monroe in There's No Business…
Included in the cast of There's No Business like Show Business (1954) were Donald O'Connor and Dan Dailey. At that time O'Connor was separated from Gwen Carter, his wife of ten years and she was dating Dailey during filming. Donald and Gwen's divorce came through shortly after filming wrapped and she and Dailey married shortly afterwards. The day Marilyn Monroe was scheduled for a kissing scene with O'Connor, more than 1,000 visitors drifted in from other sets to watch the action! Such was the drawing power of the one and only MM.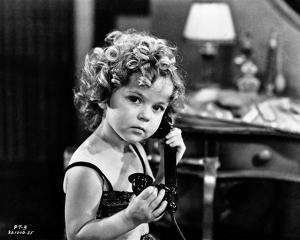 Shirley Temple
Even Shirley Temple was prone to lecherous advances from studio denizens, as well as being the victim of studio skulduggery from time to time. 'One studio executive who shall remain nameless', she said, 'exposed himself to me in his office. 'Mr X', I said, 'I thought you were a producer, not an exhibitor.' On 9 September 1936, she accepted a new contract from 20th Century Fox. It was retroactive and guaranteed her over $50,000 per film. In a 1988 interview with Larry King, however, she stated that out of the $3 million her pictures generated for Fox, she only ever saw $45,000 of it in her trust fund.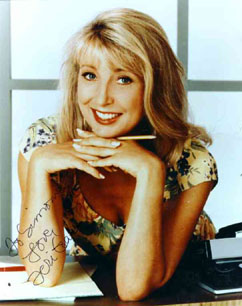 Terri Garr                                                                        
Cher
Terri Garr made the following comment about the availability of cocaine in Hollywood: 'Any movie I've ever made, the minute you walk on the set they tell you who's the person to buy it from. Cher said they're going to make two monuments to us – the two girls who lived through Hollywood and never had cocaine.' At least they were not around during the roaring twenties and earlier when cocaine-laced peanuts were not only legal but readily available as confectionary on most sets.
Esther Williams in Skirts Ahoy! (1952)
Esther Williams has a swimming sequence with five-year old Kathy Tongay in the 1952 vehicle Skirts Ahoy! It was the little girl's one and only screen appearance. She would tragically die just before her sixth birthday from fatal internal injuries suffered when her swimming coach father, Russell Tongay, instructed her to dive from a 33-foot-high platform into a pool in Florida. The father was sentenced to 10 years in prison on child-endangerment related charges.
Esther with Bubba Tongay (L) & his sister Kathy
Russell Tongay
Art Garfunkel & Candice Bergen                   
Jack Nicholson & Ann-Margret
Carnal Knowledge (1971) has two rather dubious claims to fame in the movie business. One, it is the first mainstream movie to feature an actor (Art Garfunkel) producing a condom on-screen whilst in bed with his girlfriend. Two, Jack Nicholson becomes the first actor in a non-pornographic picture to utter the word 'cunt' on-screen. The word did previously appear in writing in the 1970 feature Bronco Bullfrog. Neither claim could possibly be considered a 'highlight', merely a 'first'. At times there is a lot to be said for censorship.
Susan Sarandon in Shall We Dance?       
Shall We Dance? (2004) is a romantic comedy starring Richard Gere, Jennifer Lopez and Susan Sarandon. Throughout the picture, Susan wears jewellery that would later be stolen from her trailer in down-town Winnipeg, Canada where the film was shot. The thief, 38 year-old Robin Greene, made the fatal mistake of going to a bar and attempting to fence the loot. There he met a man named Sidney Teerhuis who invited him home to his apartment. Once there, Teerhuis attacked Greene and stabbed him 68 times before dismembering his body in the bathtub, plundering its organs and hiding them at locations still unknown to the police! This heinous crime saw Teerhuis convicted of 2nd degree murder in 2008 and sentenced to 'so-called' life in prison with no possibility for parole – until 2033.
Dawn Addams
The historical adventure/romance Plymouth Adventure (1952) was the first Spencer Tracy picture to lose money since he first joined MGM in 1935. Tracy and his leading lady Gene Tierney, to the surprise of absolutely nobody, enjoyed an intimate relationship away from the screen. Newcomer Dawn Addams was never much of an actress and she is especially poor in this picture, prompting Tracy to openly pose the age-old question: 'Who did she sleep with to get this role?' Tracy still had considerable clout in 1951 and acted on his instant dislike of Peter Lawford by having him removed from the picture.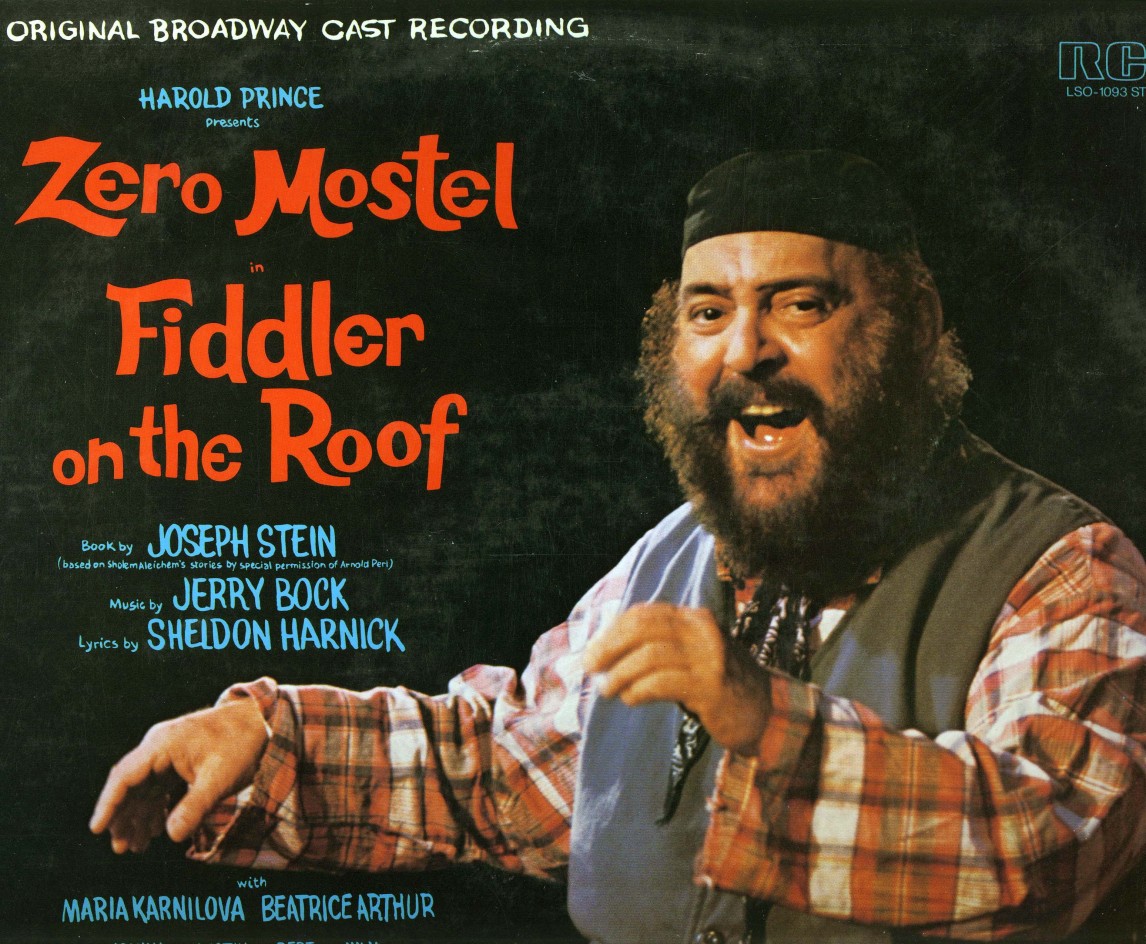 Zero Mostel created the role of Tevye on Broadway and was bitterly disappointed when Topol was chosen to play him in Fiddler on the Roof in 1971. Years later, Zero's son Josh (he played King Herod in 1973's film version of Jesus Christ Superstar), received a phone call asking him if he was interested in playing Blotto in the TV series Delta House (1979). Zero was heard in the background yelling, 'Tell them to ask Topol's son if he wants the job!'