Many of the characters in Singin' in the Rain (1952) are based on real people in Hollywood history. R.F. Simpson, the studio head, is a parody of L. B. Mayer; director Roscoe Dexter is a thinly disguised Erich von Stroheim; Dora Bailey is obviously a caricature of Louella Parsons; Olga, the vamp at the premiere, is a mixture of Pola Negri and Gloria Swanson; Zelda Zanders the 'Zip Girl', is based on Clara Bow the 'It Girl', and vocal coach Phoebe Dinsmore was patterned after Constance Collier who came out from New York to teach lowly movie actors 'how to speak'. The whole picture is a tongue-in-cheek swipe at MGM and the studio system. The death of Debbie Reynolds in December 2016 left only Rita Moreno (she played Zelda) still living of all the feature players in the picture.
Sean Connery and his wife Diane Cilento
Many women probably wonder why Diane Cilento ditched her husband Sean Connery, at a time when he was considered to be (as James Bond) the most desirable man on the planet. Of course, the powers that be made it plain to the media that it was he who did the ditching, but those who knew the couple were not fooled. Diane wrote in her autobiography that her husband's criteria for the wife's position in a marriage simply did not match hers. 'The perfect wife for Sean', she wrote, 'a) would have to be as besotted about golf as he was; b) would have to be a millionairess so she would never have to ask him for money; c) should definitely not be a celebrity in her own right; and d) should have no friends but his.' She might also have added (from first-hand experience) that she should expect and accept being beaten up occasionally.
Joan Crawford & Dennis Morgan in This Woman is Dangerous
If you would like to watch the picture Joan Crawford herself has described as the worst film she ever made, then you might deign to waste 100 minutes of your life viewing This Woman is Dangerous (1952). The renowned New York Times film critic Howard Thompson was known for his one-line reviews and he came up with: 'This picture is trash.' Not overly eloquent, but accurate nonetheless. Joan's box-office appeal was on its last legs when Jack Warner offered her this monstrosity. He fully expected his most expensive star to reject it out of hand, thereby providing him with an excuse to place her on suspension without pay. But she was too savvy to fall for such a ploy. Joan and co-star Dennis Morgan were both confronted with the same dilemma. He, too, could not afford to be suspended. Perhaps, they got together and agreed to make the picture and thwart Warner's plans. Anyway, as soon as it was in the can Joan negotiated an end to her Warners contract and left the studio forever.
  Joan Bennett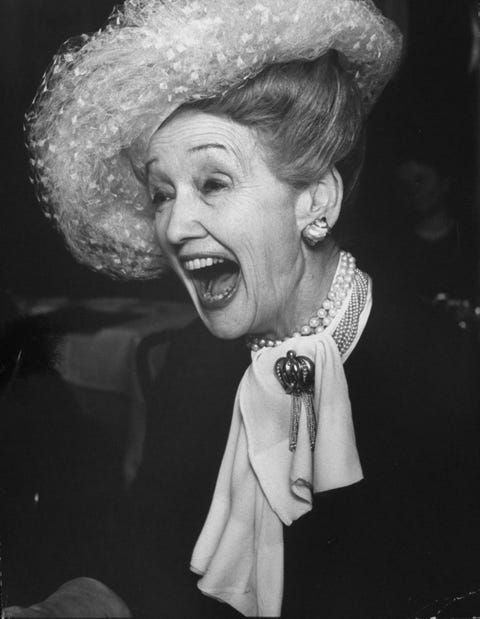 Hedda Hopper
Joan Bennett became, at just 39, the youngest grandmother in Tinsel Town, a title formerly held by Marlene Dietrich. A grateful Marlene sent her a telegram, thanking her 'for taking the heat off me'. Columnist Hedda Hopper loathed Joan for some reason or other and continually targeted her in her column, especially on the 'grandmother' issue. On Valentine's Day 1950, Joan sent her a pet skunk accompanied by a note that read: 'You stink!'
Joan's fourth and final husband David Wilde talked her out of taking the role of Don Ameche's wife in the Ron Howard film Cocoon (1985). He felt she should not lower her standards by working under 'Opie Taylor' or 'Richie Cunningham'. They were the two kids played by Howard in The Andy Griffith Show and Happy Days respectively many years before. The film was a huge success and Joan had deprived herself of one final substantial screen appearance.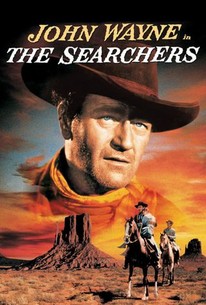 Cynthia Parker & child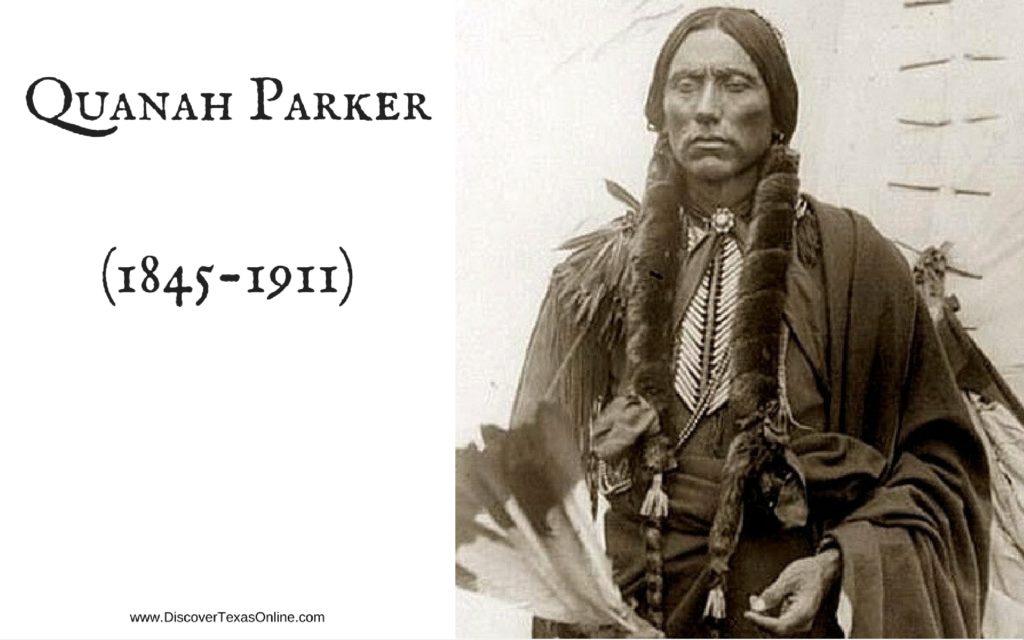 The outstanding John Ford western The Searchers (1956) has a basis in historical fact. Nine year-old Cynthia Ann Parker, a member of the large Parker family of east Texas, was kidnapped by a band of Antelope Comanche in 1836 and raised as one of their own. She was given the name Nadua, married to a Comanche brave, and bore him three children. A combined command of US Cavalry and Texas Rangers recaptured Cynthia/Nadua and her daughter in 1860 and took them to live with her white brother. However, after 24 years living with the Comanche, Nadua refused to re-assimilate. She died from influenza in 1871. Her eldest son Quanah became the last Comanche chieftain. He was never designated chief by his own people, but was appointed to the position by the white authorities to represent all Comanche on the reservation. History calls him Quanah Parker. If you ever happen to see the silent film The Bank Robbery (1908), you can watch the real Quanah Parker portraying himself!
Jo Ann Harris and Clint Eastwood in The Beguiled              
Eastwood & Inger Stevens in Hang 'em High
Lee Marvin, Eastwood & Jean Seberg
Clint Eastwood was married when he commenced a torrid affair with 17 year-old Jo Ann Harris on the set of his 1971 film The Beguiled. It was not the first time he had cheated on his wife Maggie. Not by a long shot. Even in his Rawhide days he was servicing women at every opportunity, most of them one night or even one hour stands. He had a regular girl who 'lunched' with him in his trailer each day. Another mistress, Roxanne Tunis, secretly bore him a child around that time. Jane Brolin, the wife of James, became pregnant to him and aborted their child in Mexico on his orders. By the seventies he was sleeping with almost all his leading ladies – Inger Stevens from Hang 'em High, Jean Seberg his co-star in Paint Your Wagon, and Miss Harris, to name but three. His ferocious sexual appetite was common knowledge in the movie industry but it was kept from his fans.
A Yank in the R.A.F. (1941) premiered a month or so before the Japanese attack on Pearl Harbor, Hawaii in December 1941. The picture was one of several that pushed for American intervention in the war prior to Japan's involvement. Consequently, the studio decided against having its star Tyrone Power killed at the end of the film, not wishing to give cinema-goers the impression that Americans going off to fight for Britain could get themselves killed in the process. That was not the message the pro-British faction wanted to get across to the American public. As it so happened, two camera operators were killed over Norfolk anyway when a Hurricane collided with the Avro Anson camera plane they were filming from. 20th Century Fox issued a bogus statement saying their aircraft was shot down by German planes shortly after the men had taken some aerial footage for the picture.