Linda & Tom Jones
Director Tim Burton went backstage after one of Tom Jones' Vegas performances and asked the Welsh Wailer if he would like to be in his movie Mars Attacks! (1996). Tom and his three back-up singers at that time, Darelle Porter Holden, Christi Black and Sharon Hendrix, all made it into the picture. Tom's manager once revealed in an interview, much to the displeasure of the late Mrs. Jones no doubt, that Tom bedded about 200 women a year for over 30 years between 1965 and 1995, but had slowed down a little after hitting 60. His wife Linda knew of his infidelities but remained with him for 59 years until her death in 2016. Jones is now in his 77th year.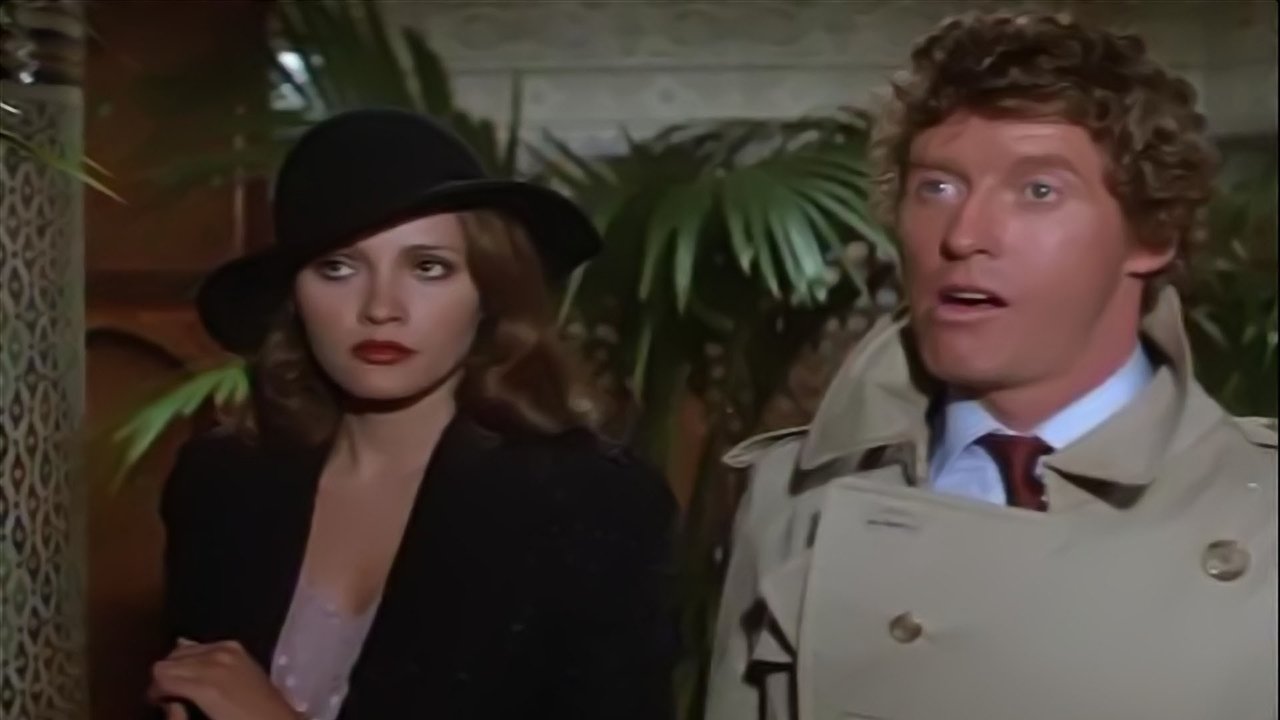 Barbara Carrera & Michael Crawford in Condorman
The Disney feature Condorman (1981) is pretty pathetic and not helped by the emotionless acting of its leading lady Barbara Carrera. In one scene she was being terrorized by the villain (Oliver Reed) aboard a helicopter, yet her face clearly showed no sign of fear, whatsoever. Reed lost patience with her wooden performance and decided to do something about it; so he opened the chopper door and threatened to throw her out! The look of fear we see on Barbara's face in the movie is very real indeed! Having gotten the shot needed, Reed shoved her back in her seat and closed the door. An extremely angry Barbara promptly elbowed him painfully, the impact clearly registering on his face in the final print. That scene, given the reasons behind it, is about the only watchable moment in the picture. Disney initially planned a sequel, so confident was he that the film would be a hit, but Condorman flopped dismally at the box-office and the sequel was scrapped.
Tom Laughlin & Delores Taylor  
I do not know how much money Tom Laughlin and his wife Delores Taylor made from the feature film Billy Jack (1971), but it must have been a substantial amount. After all, Laughlin not only starred in the picture, he also directed it and shared the screenwriting with Delores under the pen-names Frank and Teresa Christina. Delores played the role of the schoolteacher Jean Roberts and was nominated for a Golden Globe in the 'Most Promising Newcomer-Female' category. Virtually a B-picture, the budget for Billy Jack was a miniscule $800,000, yet the picture returned a staggering $32 million in the USA and $98 million worldwide! Tom and Delores married back in 1954 and would remain husband and wife until Tom's death in 2013. Delores died from dementia five years later.
Yul Brynner in The King and I                                                               
Joan Crawford circa 1950
After seeing Yul Brynner in the Broadway production of The King and I in March 1952, Joan asked for a signed photograph. A life-size nude picture of him arrived at her home the next day. Some sources state that hr liked sending potential conquests a shot of himself sporting an erection! If the recipient called him after receiving it he knew he was going to score. Joan called him at once. By evening the two stars were at it like minks in his dressing-room.
Richard Burton in Raid on Rommel (1971)
Originally planned as a movie for television, the 1971 war film Raid on Rommel is a prime example of how cutting cost corners rarely works. Someone at Universal had the bright idea to cash in on the Academy Award winning special effects sequences from Tobruk (1967) by re-using action footage from that production to draw people into theatres to watch Raid on Rommel. Richard Burton, the star of the movie, even had to dye his hair so they could use long shots of George Peppard from Tobruk. Theatre-goers stayed away in droves from the Burton film and it was quickly withdrawn and sent to television.
It took Orson Welles three years to make Othello (1952), mainly because he kept running out of money. When he did, he would take a role in another film, then sink his fee into the Othello production. At times he borrowed cameras and costumes from the set of The Black Rose (1950), which exasperated its director Henry Hathaway who complained to his boss Darryl F. Zanuck, but he just laughed it off. Welles was a close friend of Zanuck's. In Othello, the murder of Roderigo was altered by Welles to take place in a Turkish bath, simply because all the production's costumes had been impounded due to non-payment!
Clint Eastwood & Sondra Locke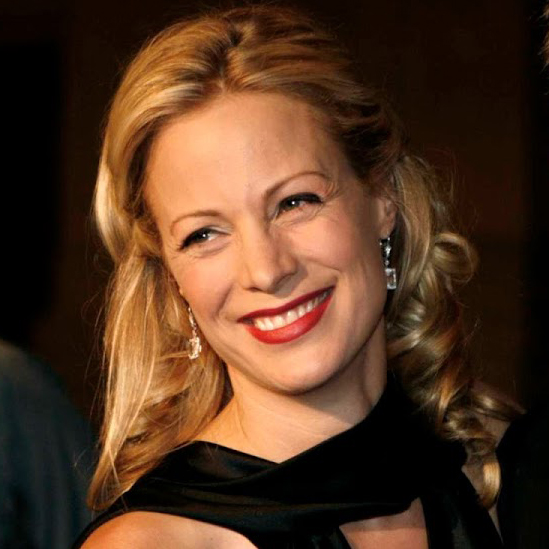 Jacelyn Reeves
Clint Eastwood selected blonde Sondra Locke, 20 years his junior, to play his love interest in The Outlaw Josey Wales (1976) and slept with her on their first date. 'We were almost living together from the first days of the film', she recalled. Of course, she knew he was cheating on his wife with her, but she had no idea he was also cheating on her with other women. Sondra was also married. Her husband was homosexual. Clint and Sondra were together for ten years during which time he convinced her to have two abortions. All that time she was totally unaware that his air hostess lover, Jacelyn Reeves, had borne him a son and a daughter. When Eastwood decided to ditch Sondra, he waited until she was away filming and had all the locks changed on the home he had gifted her, then had his underlings pack all her things into boxes and leave them in the driveway for her to find when she returned home.
The one and only Shirley Temple
There is no doubt that Shirley Temple was the greatest child star ever to grace a movie screen. It might, therefore, surprise to learn that when she was unknown she auditioned for a spot with the Our Gang comedies – and was rejected twice. She was just 21 when she made her final film in 1949. Later she did some television until 1963. From 1935 to 1938 inclusive she was box-office champion at the ages of 7,8, 9 and 10. Actresses Shirley MacLaine and Shirley Jones were named after her. An indication of her extraordinary fame can be gauged by her first meeting with Gary Cooper on the set of their 1934 movie, Now and Forever. He asked for her autograph! 'I stopped believing in Santa Claus when I was six', she later confessed. 'Mother took me to see him in a department store and he asked for my autograph.' It may surprise her fans to learn that throughout her adult life Shirley was a heavy smoker