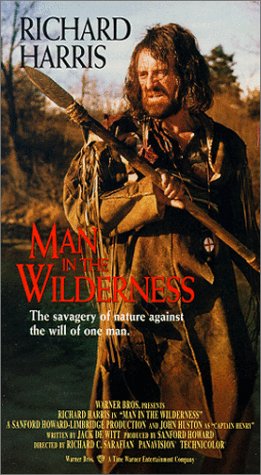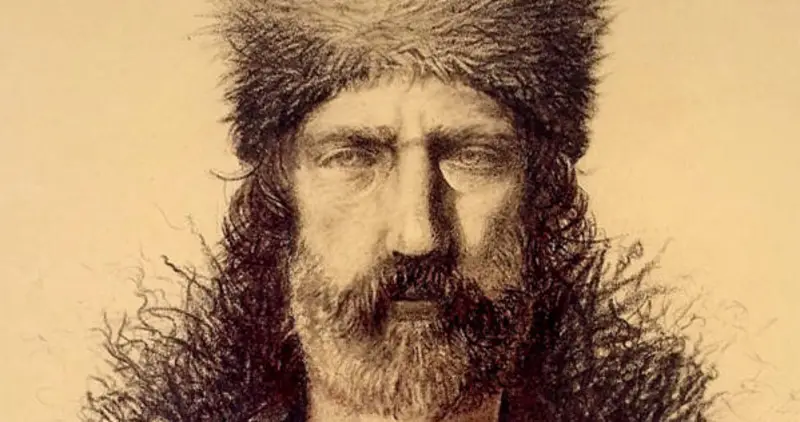 Hugh Glass
Man in the Wilderness (1971) is often mistakenly thought to be a sequel to the 1970 film A Man Called Horse, presumably because Richard Harris stars in both pictures, but Harris plays two entirely different characters in each picture. The 1971 film is based on a true story about a trapper named Hugh Glass who, in 1823, really did set his own broken leg and then crawl 200 miles to a settlement! One of the two men left behind to await his expected death was a young Jim Bridger who would go on to become one of the most famous trappers and frontiersmen in American history. The 2015 film The Revenant deals with the same story although both movies take liberties with the facts.
Lana & Fernando Lamas in The Merry Widow
Prior to making The Merry Widow (1952), Lana Turner's marriage to millionaire Bob Topping crumbled and she slashed one of her wrists in a fit of despair. Consequently, throughout the picture, she found it necessary to wear a bracelet to cover the scar. Typically, she soon found comfort in the arms of her co-star Fernando Lamas, but their hot romance quickly struck a reef. Set to star together in Latin Lovers (1953), a disgruntled Lana used her considerable clout and had him replaced by Ricardo Montalban.
  Heston & Cilento
It is well-documented that the Italian sculptor, painter, architect and poet Michelangelo was a noted and devoted homosexual, yet Charlton Heston who played him in The Agony and the Ecstasy (1965), steadfastly refused to portray him in any light other than entirely heterosexual. The irrefutable fact that Michelangelo's grand-nephew had published over 300 of the great man's poems and sonnets in 1623, changing the gender of all the pronouns as he did so, was not enough to change Heston's mind. A female lover had to be created for the movie simply to fortify his theory that Michelangelo was as straight as an arrow. Diane Cilento was consequently cast as the Contessina de'Medici, a lady who had nothing (romantically) to do with the great man, but who at least lived in the same era (1478-1515).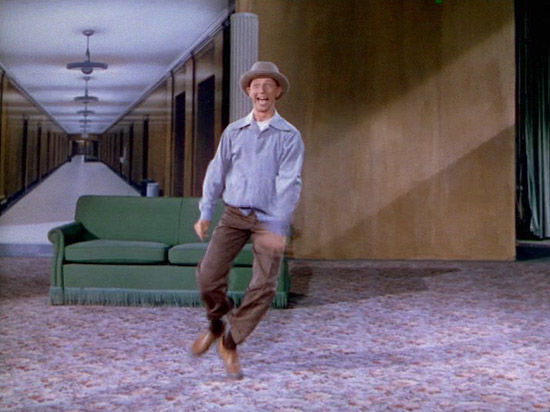 Donald O'Connor – 'Make 'em Laugh'
Donald O'Connor's wonderful 'Make 'em Laugh' song and dance number is one of the highlights of Singin' in the Rain (1952), a movie that positively oozes highlights at every turn. Incredibly, O'Connor was a 'four packs a day' cigarette smoker at that time and, not surprisingly, this exceptionally strenuous routine took a heavy toll on his health. In fact, it landed him in hospital for a week on its completion. Worse still, an accident ruined all the original footage, so he had to redo the whole number once he had recovered. 'No-one had checked the aperture of the camera', he recalled, 'and they fogged out all the film.' The tune itself was written by Arthur Freed and is clearly a rip-off of Cole Porter's 'Be a Clown' from 1948's The Pirate.
  Home of the Brave
L to R – James Edwards, Lloyd Bridges & Frank Lovejoy
The name James Edwards is probably not well known to modern cinema-goers, but as far back as 1949 he was the first African-American actor to break out of the stereotypical demeaning roles that had been dished out to black actors since the beginning of the silent era. His leading role in Home of the Brave (1949) was particularly significant. Another important part in Red Ball Express in 1952, was denied him when he refused to testify before the HUAC and was summarily fired from the production. The up and coming 25 year-old Sidney Poitier replaced him. Sadly, Edwards would succumb to a heart attack in 1970 at the age of just 51. Might he have become the trailblazer that Poitier became? We will never know.
Sean Connery & Pedro Armendariz in From Russia with Love
Throughout the shooting of From Russia with Love in Turkey, the studio would send a black limousine to collect Sean Connery's wife Diane Cilento from her lodgings. The driver, a 300lb Turkish wrestler named Mustapha, encountered difficulty walking because he always carried all the wages he earned in gold, in a money belt around his enormous belly! Before the year was out he would be dead, drowned in a collision between two ferries, his golden horde carrying him straight to the bottom of the Bosphorus. Pedro Armendariz, the Mexican star who played Kerim Bey in the movie, would also be dead by June. Riddled with cancer and suffering terribly, he took his own life after arranging for his son to smuggle a pistol into his hospital room in Mexico City.
Robert Taylor at the hearings                Anti-HUAC – Bacall, Bogart, Kaye, Henreid, Conte and others 
During the fifties witch-hunt conducted by the House Un-American Activities Committee (HUAC), Hollywood was divided into two camps. A group of the biggest stars, including Humphrey Bogart, Lauren Bacall, John Huston, Lucille Ball, John Garfield, Richard Conte, Paul Henreid and Danny Kaye, flew to Washington DC and held a press conference in support of the Hollywood Ten, the writers and producers black-listed and imprisoned as suspected Communists. Henry Fonda did not join the protestors, but he considered the HUAC was conducting nothing less than a 'red-baiting witch-hunt.' On the other side of the coin a group of 'friendly' witnesses were given prepared statements to read and as much time as they wanted to speak. This group included Ronald Reagan, Gary Cooper, Walt Disney, George Murphy and Robert Taylor. Jimmy Stewart and John Wayne did not testify, but registered their whole-hearted support for the HUAC.
Alexander Korda & wife Merle Oberon                     Diana Dors – formerly Diana Fluck
Sir Alexander Korda was married to Merle Oberon at one time and delighted in telling risqué anecdotes about those he had encountered in the movie business. When he met his wife she was simply Mary O'Brien, so he quickly changed her name to Merle Oberon and she became a huge star. Dora Fluck changed her name, he said, to Diana Dors, but before she did so she was invited to open a fete in her native Swindon. The red-faced young vicar, succumbed to a Freudian slip and memorably introduced her as: 'Our very own Dora Clunt.' Oops!
Julia Roberts & Hugh Grant in Notting Hill                                                  Queens Gardens, Perth, Western Australia
The park bench on which the pregnant Anna Scott (Julia Roberts) rested at the end of Notting Hill (1999), was anonymously purchased and donated to the City of Perth, Western Australia, (this writer's hometown), and now 'lives' in Queens Gardens, East Perth, not far from the Western Australian Cricket Association (WACA) ground where Test Cricket matches were played until recently. The original blue door to Thacker's (Hugh Grant's) residence was removed and auctioned a year after the movie's release.