Edie Adams                                        Ernie Kovacs in North to Alaska (1960)                       Edie with Rock on the town                 and dining with Eddie Fisher
Edie Adams recalled meeting Ernie Kovacs for the first time: 'Here was this guy with the big moustache, the big cigar, and the silly hat. I thought, 'I don't know what this is, but it's for me.' In 1954 they eloped to Mexico City. After he died in a car crash in 1962, she discovered that his inveterate gambling had left her with massive IRS debts; several hundreds of thousands of dollars' worth, in fact. Ernie had always felt the taxation system was unfair so he simply did not pay any taxes. Ever! Determined not to declare bankruptcy, Edie set about personally paying all the money back and, to her great credit, she eventually achieved that goal. 'Edie was a sexy lady who liked to wear a full-length chinchilla fur coat with nothing under it', singer Eddie Fisher wrote in one of his autobiographies. He also said their romance came to a sudden halt when she walked in on him and Ann-Margret in the throes of passion! Rock Hudson and Edie were photographed dating in 1961 while she was still married to Ernie, although chances are it was an arranged ploy to deflect suspicions about his sexuality.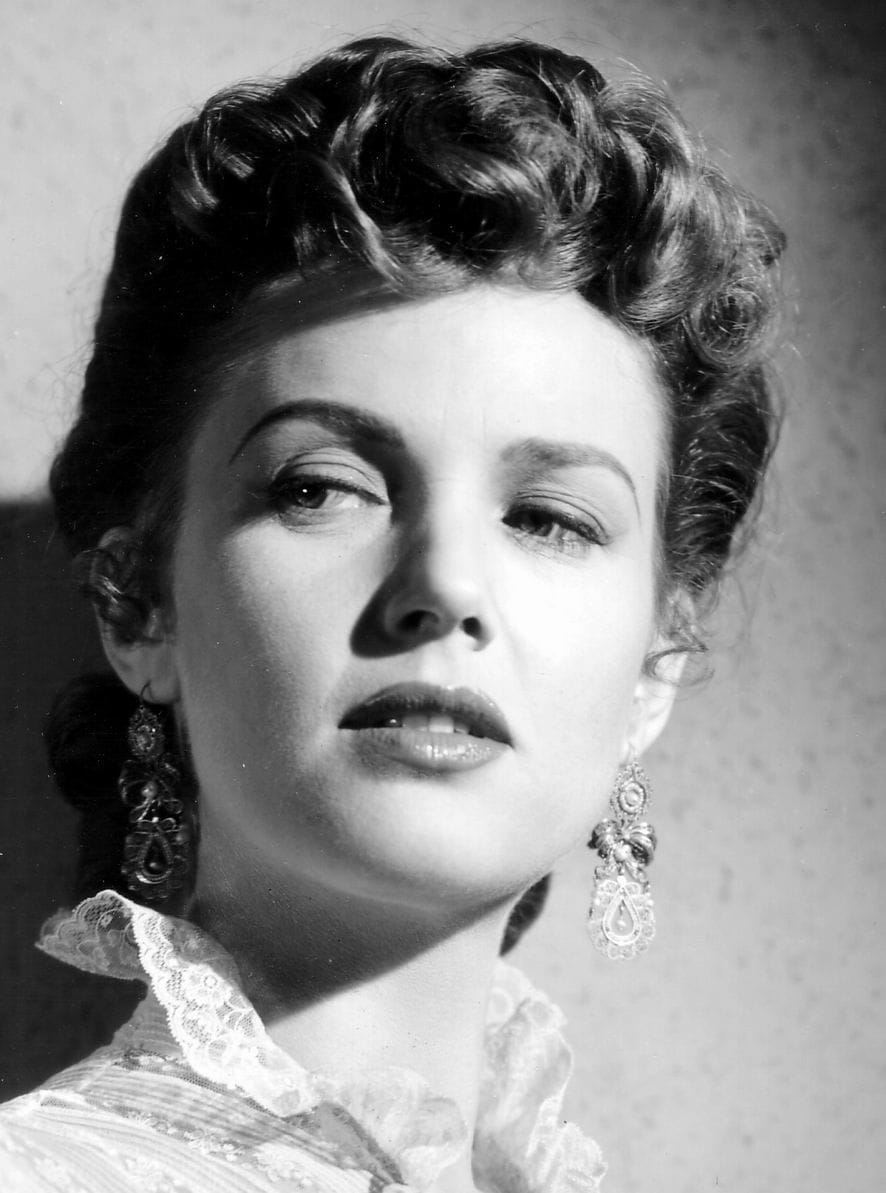 Barbara Britton
Bwana Devil (1952) was the first American feature film shot in 3D, ushering in the brief 3D craze of the fifties. It was also the first one to be shot in colour. The story concerned the notorious lions of Tsavo, East Africa that attacked workers in 1898 and were the subject of the 1996 feature The Ghost and the Darkness. Bwana Devil affords us the opportunity to see the beautiful Barbara Britton in both colour and 3D.
                                          Isabelle Adjani                                                                       Warren Beatty                             Isabelle & Daniel Day-Lewis
Isabelle Adjani's intimate relationship with Warren Beatty lasted from February 1984 until January 1987, during which time they co-starred in the abysmal Ishtar. The exquisite Isabelle was French-Algerian and known as the 'Garbo of France' when the couple met in Paris. She had already been Oscar-nominated for The Story of Adele H (1975) at 20 and had adorned the cover of Time at 22. Beatty was 46 and she was 28 when he asked her up to his Mullholland Drive home 'for some penetration', as he so indelicately put it. Their romance could never survive her strong desire to live in France and to continue her career there. After they parted company she lived with British actor Daniel Day-Lewis for six years. Their son Gabriel Kane Day-Lewis was born in the final year of their romance. In 2002 she began dating the famous musician Jean-Michel Jarre and was briefly engaged to him. They broke up when she learned he had been cheating on her. As of February 2018, she is the only actress in French cinema history to have won five Cesar awards. She is still a single woman, having never married.
More than a decade before he hit it big as a late night talk show host for CBS, taking on the 'king of late TV, Johnny Carson , Merv Griffin mistakenly believed he was being groomed by Warners to replace Gordon McRae as Doris Day's leading man in feature films. However, when he was ordered to play a minor role in a western called Cattle Town (1952), he was forced to rethink his position. Dreams of stardom on the big screen evaporated overnight. Nevertheless, by the seventies, he was making a fortune on television (and in real estate), producing game shows such as Jeopardy and Wheel of Fortune. It was generally known in Hollywood circles that he was gay, but it still came as a shock in 1991 when the 65 year-old entertainer was hit with a multi-million dollar palimony suit lodged by his 37 year-old business consultant and former lover. In the same year, Deney Terrio, host of Dance Fever, filed an $11.3 sexual harassment lawsuit against him as well. Both cases were thrown out.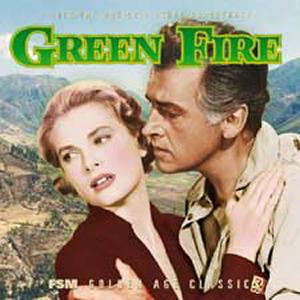 Green Fire (1954) was filmed four months before Grace Kelly met her future husband, Prince Rainier of Monaco. She starred opposite Stewart Granger and (for once) she appears not to have slept with her leading man. The final scene in the film required the two stars to kiss during a torrential downpour. Grace's chief concern was how her derriere looked on film. 'For me, it was the most delicious behind imaginable', recalled Granger, 'but it did stick out a bit and she was very self-conscious about it.' He decided to help her out by covering her soaking wet behind with his hands. 'She was so delighted at finishing the film', he said, 'that she didn't even object.' One wonders how Stewy slipped through her fingers, so to speak…if indeed he did.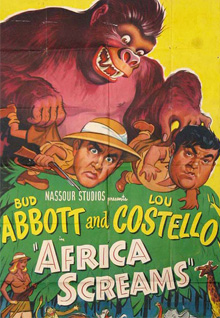 The original script for the Abbott & Costello feature Africa Screams (1949) had a love-struck female gorilla pursuing Lou Costello. The Breen Office censors were collectively mortified by the possibility that audiences might imagine there might be a sexual encounter – even an unwilling one – between a man and a female gorilla, so they insisted the gender of the gorilla be changed to a male. Evidently, they considered that a man/lady gorilla relationship might lead to marriage and sex, but any such loving relationship between a man and a male gorilla could only lead to friendship!
      Doris Day & Frank Sinatra in Young at Heart                     Martin Melcher & Doris
While making Young at Heart (1954) with Doris Day, Frank Sinatra took an immediate dislike to her husband Marty Melcher. Convinced that Melcher was using her to get ahead in the movie business, he told Doris of his misgivings but she refused to heed his advice. Frank then used his considerable clout to have Marty banned from the set. When Melcher died fourteen years later, Doris discovered he had squandered all the money she had earned over the previous twenty years and left her millions in debt to boot. Furthermore, without her knowledge, he had signed her to do The Doris Day Show on TV in the future, thus consigning her to years of TV work, the proceeds from which went to paying off the debts he had accumulated in her name. Nice guy.
       Robert Rossen before the HUAC
Robert Rossen was a director/writer who was Oscar-nominated for Best Director and Best Screenplay in 1949 for All the King's Men. He failed to win either. When called before the House Un-American Activities Committee (HUAC) in 1951, he initially refused to testify about the blacklist and was himself blacklisted by the HUAC for refusing to co-operate. Eventually, in 1953, he relented and started naming names. A member of the Communist Party himself, he named 57 others as having had Communist affiliations. Because of his belated 'co-operation' he was allowed to work in the movie industry again, though he wisely did not return to Hollywood.