FAVOURITE AUSTRALIAN-BORN ACTRESSES – PT2
My favourite top 10 Australian-born actresses: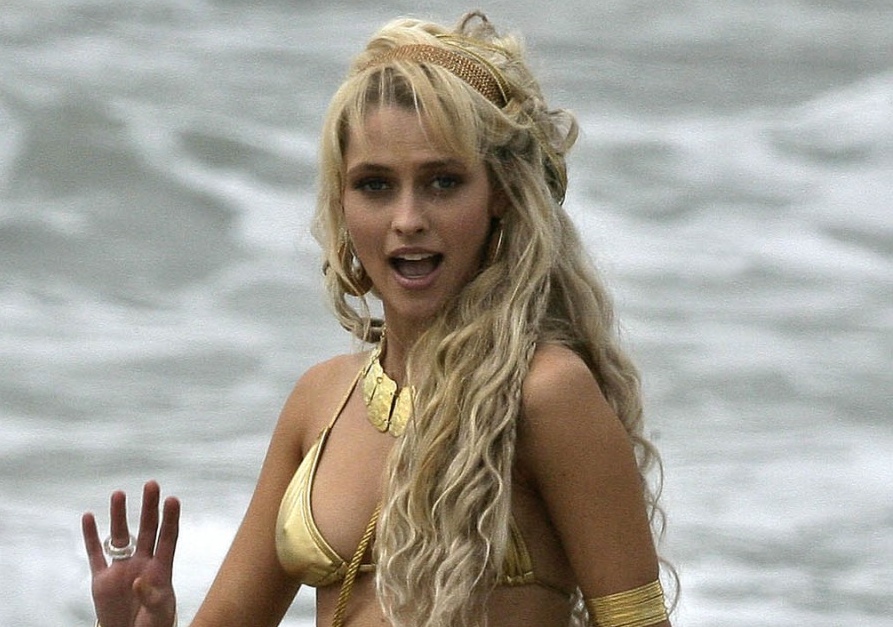 10        TERESA PALMER      (Adelaide, South Australia 1986)                           Teresa & Stuart Dew                          Husband Mark Webber & Teresa   (inset with Russell Brand)
As a young girl Teresa was about as Australian as it gets. Growing up in Adelaide, South Australia, she was an avid fan of Australian Rules football team Port Adelaide and her family kept three pet kangaroos at home! In her twenties she was romantically involved with Port Adelaide star Stuart Dew, but the relationship ultimately foundered after she made her way to Los Angeles. She provided the first on-screen kiss for Daniel Radcliffe (Harry Potter) in December Boys (2007). Off-screen she was involved with Russell Brand when making Bedtime Stories (2008), and she starred opposite another former boyfriend, Topher Grace, in Take Me Home Tonight (2011). Other films include Hacksaw Ridge (2016) and Berlin Syndrome (2017). Today she is married to American actor/producer Mark Webber. They have two children.
9    RADHA MITCHELL   (Melbourne, Victoria 1973)                          Radha in Pitch Black                            
Her mother became enamoured of India in the seventies and named her daughter Radha-Rani. Radha is the name of the true love of the god Krishna; Rani is an Indian word for 'queen'. Like a great many Australian actors and actresses, Radha started out on the popular TV soapie Neighours, while she was still at high school. A second stint on the show (from 1994 to 1996) convinced her to try her luck in Los Angeles. After seeing Radha in Ten Tiny Love Stories (2002), Woody Allen offered her the lead in Melinda and Melinda (2004) – no audition necessary. Other notable screen appearances include Finding Neverland and Mozart and the Whale, both in 2004, Rogue (2007) and Olympus Has Fallen (2012). Now in her mid-forties, Radha keeps her private life very private, seemingly more interested in her career and in Indian spiritualism than in romance.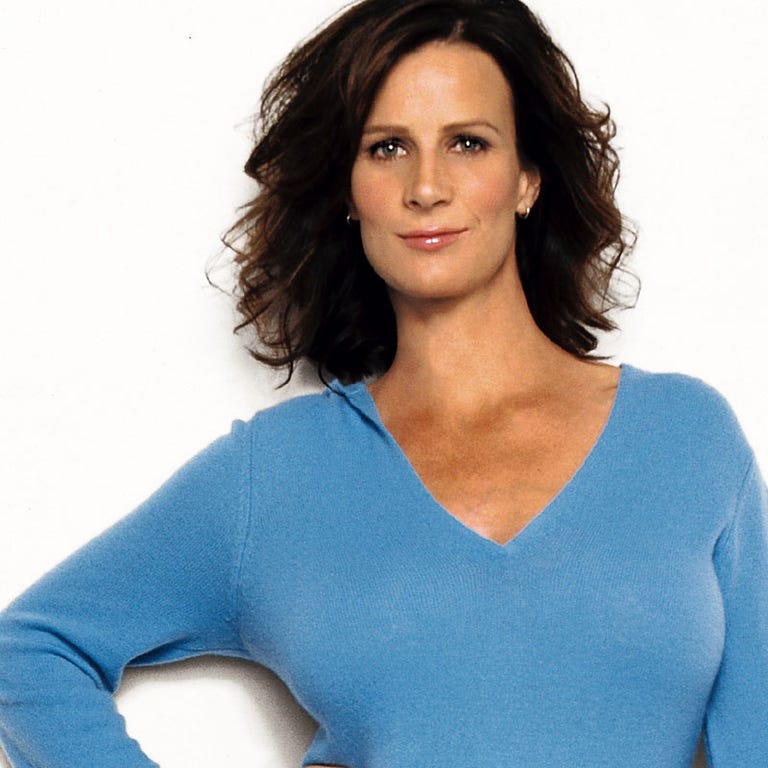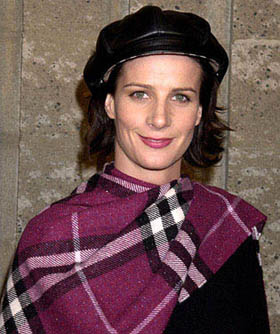 8     RACHEL GRIFFITHS    (Melbourne, Victoria 1968)                            In Six Feet Under                               Rachel & husband Andrew Taylor
In the same year that Muriel's Wedding was released (1997), 29 year-old Rachel hit the headlines when she ran topless through Melbourne's Crown Casino, in protest over the establishment's opening night. When asked why she did so, she replied: 'If I didn't flash my tits, you wouldn't have put me in the paper!' Just two years later she was Oscar-nominated for Hilary and Jackie (1998). Since then she has been nominated for a total of eight Golden Globes/Primetime Emmy Awards, picking up a GG for her TV series Six Feet Under. Married to her long-time boyfriend Andrew Taylor since 2002, she has three children by him, (Banjo, Adelaide and Clementine).
7    MARGOT ROBBIE        (Dalby, Queensland 1990)                                       Margot & husband Tom Ackerley
After playing Donna Freedman on Neighbours from 2008 to 2010 and picking up two Logie nominations, Margot headed for Hollywood where she quickly landed the role of Laura Cameron in the short-lived series Pan-Am, but it was her portrayal of Naomi Lapaglia opposite Leonardo DiCaprio in Scorsese's The Wolf of Wall Street (2013) that catapulted her into the Hollywood big time. A year later she founded her own production company, LuckyChap Entertainment and met her future husband, assistant director Tom Ackerley, on the set of Suite Francaise (2014). She used part of her cheque for 'Wall Street' to pay off her mother's home mortgage. It was Margot's own suggestion that her character in that film should be naked in the seduction scene. 'Her body is her only form of currency in this world', she told Scorsese. 'She has to be naked. She's laying her cards on the table.' Up until that moment the director was happy for her to remain clothed.
6    DIANE CILENTO    (Brisbane, Qld, 1933 – died Cairns, Qld 2011)                                 Diane & husband Sean Connery
If this list was based entirely on who appealed to me most of all, regardless of accomplishments, Diane Cilento would be situated just behind (or even just before) my number one choice. She was a terrific actress and as sexy as all get out. Admittedly, I have always been a sucker for a deepish feminine voice and Miss Cilento certainly possessed such a voice (so did two of my all-time favourites – Claudia Cardinale and Eleanor Parker). Perhaps, if Diane had not wed Sean Connery in 1962, she may have had a more impressive movie career. She was Oscar-nominated for Tom Jones (1963) and I especially liked her in Hombre (1967) opposite Paul Newman. She retired in 1994 at 61, passing away 17 years later.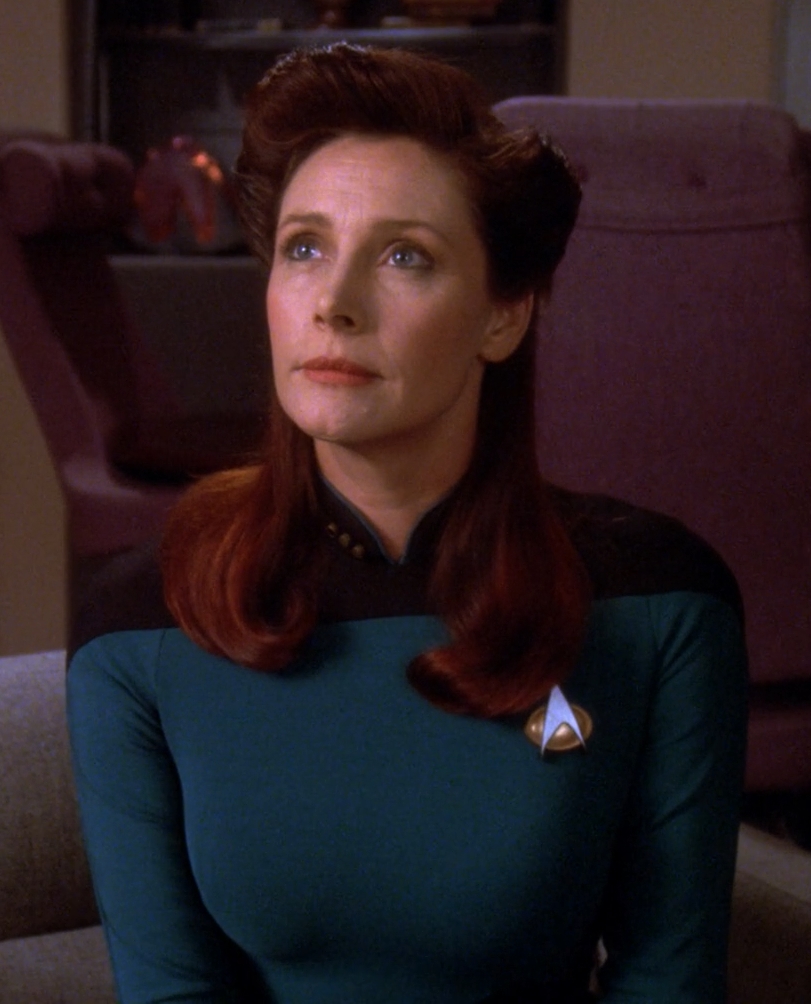 5   WENDY HUGHES   (Melbourne, Victoria 1952 – died Sydney, NSW, 2014)
Wendy Hughes was born to English parents and intent on pursuing her studies as a ballerina until she suddenly switched to acting in her teen years. She graduated from the National Institute of Dramatic Art (NIDA), winning her first film role in Petersen (1974). Throughout the seventies and eighties she enhanced almost every major Australian feature and it was only a matter of time before she was called on to grace international features as well. Her American debut was opposite Peter Falk in Happy New Year (1987). Tele-movies and TV guest spots followed, but it was Wendy's enormous contribution to the emerging Australian film industry that endeared her to audiences at home. She married three times, (one of those to Aussie actor Sean Scully), and had two children. Cancer claimed her far too soon.
4   MIA WASIKOWSKA   (Canberra, Australian Capital Territory 1989)                              with Johnny Depp in Alice in Wonderland
Mia's mother is Polish and her father is an Australian of British ancestry (as indeed is a large percentage of the Aussie population, myself included, for that matter). At age nine she enrolled in ballet classes, but an injury caused her to quit five years later. Her surname, incidentally, is pronounced 'vash i -kovska'. Tim Burton cast her as Alice in Alice in Wonderland (2010) and she has not been out of work since then. Indeed, in 2010 she was the highest earning actress in the world. In that same year she tied with Johnny Depp as the second highest grossing actor (male or female) in the world, behind Leonardo DiCaprio. She was actually twenty years old when she portrayed Alice.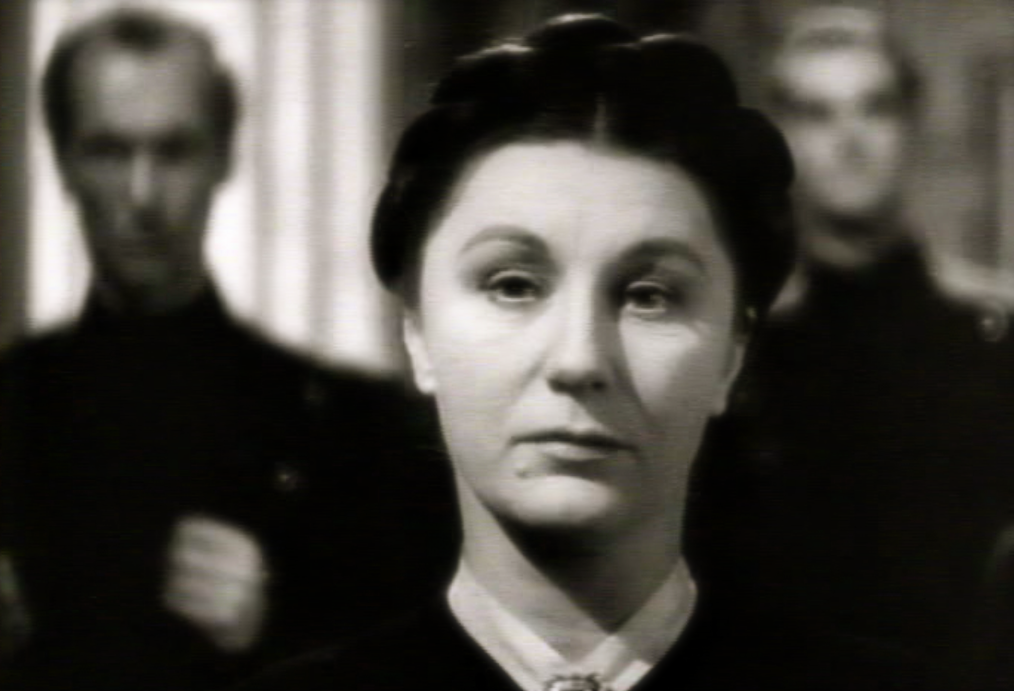 3    JUDITH ANDERSON   (Adelaide, Sth Australia 1897 – died Santa Barbara 1992)                       as the malevolent Mrs. Danvers in Rebecca
Judith moved to New York when she was 21 and became one of Broadway's most accomplished stars of the 30's, 40's and 50's. She was not a beauty, but she had a screen and stage presence that demanded notice. Movie buffs raved about her performance as Mrs. Danvers in Hitchcock's 1940 drama Rebecca, a role she was Oscar-nominated for and most unlucky to lose. Hers was one of the all-time great sinister performances ever put on celluloid. She was Ann Treadwell in Laura (1944), Memnet in The Ten Commandments (1956) and Big Momma Pollitt in Cat on a Hot Tin Roof (1958). She married twice (briefly), but bore no children. In 1960 she was awarded Dame Commander of the British Empire in the Queen's New Year's Honours List for her services to the performing arts. A most worthy recipient.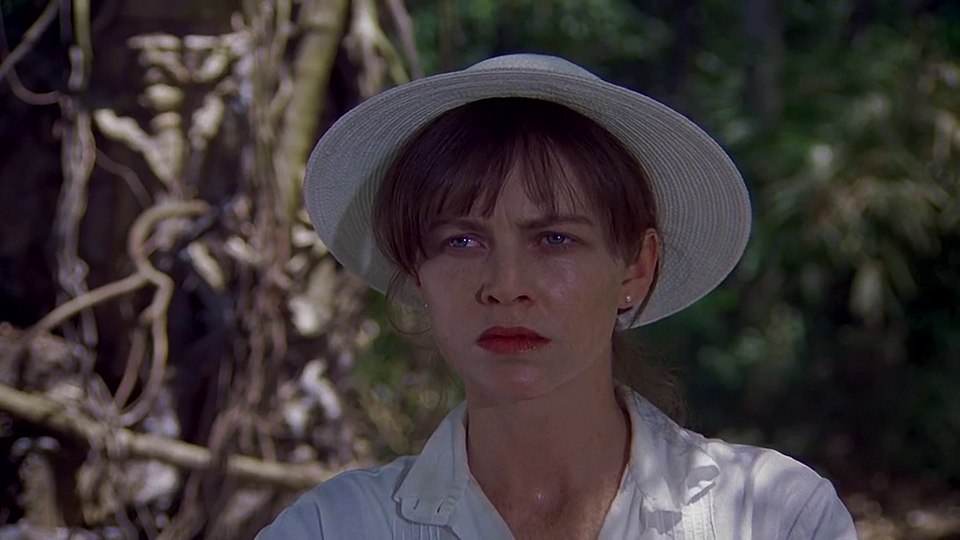 2    JUDY DAVIS   (Perth, Western Australia 1955)                                                    Judy in A Passage to India
Judy's family can trace its ancestry back to the very first British settlement in Perth, Western Australia in 1829. She attended drama school with Mel Gibson where she once played Juliet to his Romeo. In 1979 she came to prominence with her performance in My Brilliant Career, a film she did not enjoy making and flatly refuses to watch today. The fiery actress clashed with David Lean on the set of A Passage to India (1984), yet Woody Allen considers her to be 'one of the most exciting actresses in the world', and has used her in five films. Twice Oscar-nominated, Judy has won two Golden Globes, three Emmys and a BAFTA. Since 1984 she has been married to actor Colin Friels. They have two children. Most top Australian actresses describe her as the most important influence on their careers.
1     CATE BLANCHETT            (Melbourne, Victoria 1969)                                                as Queen Elizabeth 1                                                    in Bandits
Cate is undeniably Australia's top actress today. In my opinion, she is number one ever. She has won two Oscars – for The Aviator (2004) and Blue Jasmine (2013) – and was most unfortunate to miss out on another for Elizabeth (1998). Indeed, she's been nominated six times already. No other Australian has ever won two Academy Awards. She has appeared in all six of Peter Jackson's 'Middle-Earth' films in which she portrayed Galadriel. As for Neighbours, she was once if she had ever been in the series. 'Absolutely not!' she replied. 'I'm an actress.' Her initial introduction to the movies took place in Egypt in 1987, when 18 year-old Cate was on vacation. She was asked if she would like to be an extra in a local boxing film titled Kaboria. She appeared in three scenes and enjoyed herself. It was the start of something truly big. In 1997, she wed Andrew Upton. They are still together and have four children.