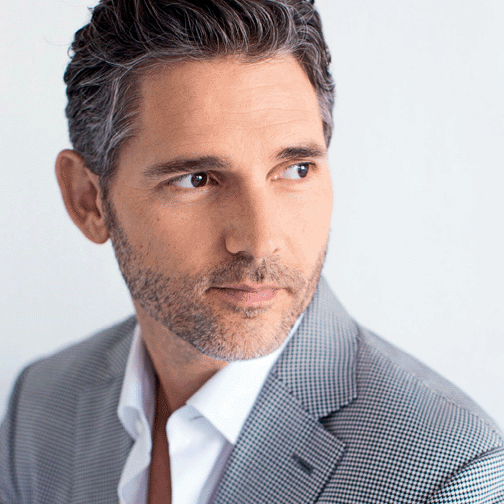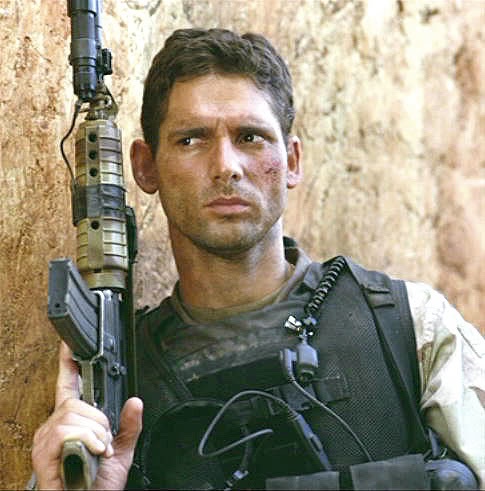 10                       ERIC BANA                                                                     as Hector in Troy                                                                 Blackhawk Down
Eric was born in Melbourne, Victoria to a Croatian father and German mother in 1968. Renowned for his ability to impersonate Arnold Schwarzenegger, Sylvester Stallone and Tom Cruise on Australian television comedy shows, he was a surprise choice to play notorious Australian criminal Mark 'Chopper' Read in a violent biopic titled Chopper in 2000. Since then Bana has gone from strength to strength with feature roles in Blackhawk Down (2001), Hulk (2003) and Troy (2004). In 2005 he co-starred with Daniel Craig and Geoffrey Rush in the political thriller Munich. Eric lives in Melbourne where he follows his Australian Rules football team St Kilda. He is 6'3" tall, but has an older brother who is actually five inches taller than him!
Blackhawk Down (2001)                    Troy (2004)                             Munich (2005)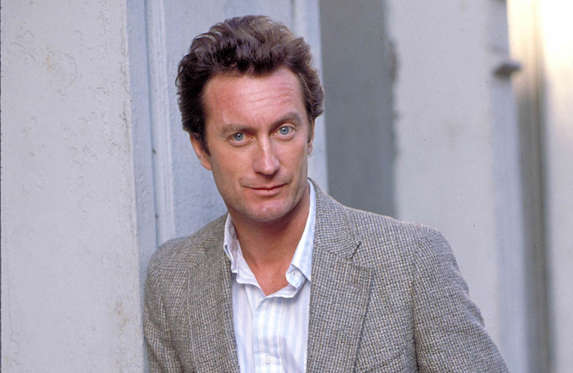 9                                 BRYAN BROWN                                             Gorillas in the Mist with Sigourney Weaver                            Bryan marries the lovely Rachel Ward
Bryan Brown and I have one thing in common. We were both born in 1947, me on the west side of Australia in Perth; he on the east side in Sydney, New South Wales. Refreshingly, he has never made any attempt to cultivate a British, American or mid-Atlantic speaking voice. He is as Aussie as a kangaroo and speaks 'strine' as well as anyone. I first began to appreciate him after seeing the 1980 Boer War drama Breaker Morant, in which he played one of three Australian soldiers charged with murdering Boer prisoners. I appreciated him even more when he married the stunning British actress Rachel Ward in 1983. His one crack at the A-List was his co-starring stint with Tom Cruise in Cocktail (1988), but the picture was just plain lousy and his big chance came and went in an instant. Pity.
Breaker Morant (1980)                       F/X (1986)                   Blame it on the Bellboy (1992)
8                            MICHAEL PATE                                                       as Apache chieftain Vittorio in Hondo                                    Christopher Pate with his famous father                                                           
One of those character actors whose face is instantly recognizable, but whose name seldom comes to mind, Michael Pate hailed from Drummoyne, New South Wales (born in 1920), and began working in radio pre-World War Two. In 1950 he went to America to do a film version of his play Bonaventure. It would see the light of day under the title Thunder on the Hill (1951), starring Claudette Colbert. Michael stayed in the USA and racked up over 50 feature films and more than 300 TV appearances, playing villains mostly – and American Indians. His son Christopher Pate is also an actor. Michael passed away in Sydney in 2008.
Hondo (1953)                 The Court Jester (1955)                      PT 109 (1963)
7             JACK THOMPSON                                                                                                                                     Jack in Breaker Morant
Yet another New South Welshman, from Manly this time, Jack Thompson entered this world in 1940. His performance as the defence attorney in Breaker Morant (1980) brought him international acclaim and a film career that has shown no sign of slowing down almost 40 years farther down the track. Five years before that, however, he gave what I believe was his greatest performance when he played a shearer in the Australian classic Sunday Too Far Away. He even landed the role of Cliegg Lars in Star Wars: Episode II – Attack of the Clones twenty-seven years later in 2002. In the seventies and eighties he made headlines when it was revealed that he enjoyed a polyamorous relationship for fifteen years with Leona King and her sister Bunkie. 'I wouldn't have missed it for quids', he said when questioned on the subject.
Sunday Too Far Away (1975)                                  Breaker Morant (1980)                       Star Wars: Episode II (2002)
6                                  ERROL FLYNN                                                                      as Robin Hood                                   as George Armstrong Custer
Born in Hobart, Tasmania in 1909, Errol was Australia's first international superstar actor. He hit the big screen as Captain Blood in 1935 and women the world over went 'Wow!' He was always a poor actor, however, and he knew it. Furthermore, he didn't care. But he exuded a charm that was, until his looks faded, the stuff of legend. Errol was bisexual, a chronic boozer and drug addict, who fornicated his way through life, living his 50 years to the full before dying in Vancouver, British Columbia in 1959. He was terrific in The Adventures of Robin Hood (1938), They Died with their Boots On (1941) and Gentleman Jim (1942), but less so in almost everything else.
Captain Blood (1935)                         They Died With Their Boots On (1941)                       Gentleman Jim (1942)
5               ANTHONY LAPAGLIA                                          as Barry the Blade in The Client                                                              Innocent Blood
I have always been a huge fan of Anthony LaPaglia. Born in Adelaide, South Australia in 1959 to an Italian father and a Dutch mother, he deliberately rid himself of his Australian accent back in the eighties in order to land acting roles in the US, usually as gangsters or cops. At that time the only successful Australian actor was Mel Gibson (born in New York, grew up in Australia), and he had ditched his Aussie accent entirely by then, so Anthony followed suit. He was the original choice to play Tony Soprano in the TV series The Sopranos, but he turned it down! LaPaglia was married to actress Gia Carides for almost 18 years. Incidentally, his surname is pronounced 'La-Pahlia'.
So I Married an Axe Murderer (1993)            The Client (1994)                    Empire Records (1995)
4                                  HUGH JACKMAN                                                                      as Wolverine in X – Men                                    as Jean Valjean in Les Miserables
Hugh Jackman's parents are both English, although he was born in Sydney, New South Wales in 1968, and is proud to call himself Australian. He studied drama at the Western Australian Academy of Performing Arts in the 1990s, yet he is a wonderfully accomplished singer who starred in numerous stage musicals in his homeland before movies and America beckoned. Modern audiences know him as Logan/Wolverine in X-Men (2000) and as Jean Valjean in Les Miserables (2012). Hugh has been married to actress Deborra – Lee Furness since 1996. Unlike Bryan Brown and Paul Hogan, he is renowned for his flawless American accent.
X-Men (2000)                                      Australia (2008)                                  Les Miserables (2012)
3                                  HEATH LEDGER                                                               Heath as Ned Kelly                              Oscar-bound as The Joker in The Dark Knight
The world lost a truly remarkable talent when Heath Ledger succumbed to an accidental prescription overdose in Manhattan in 2008. Just 28 years earlier he had been born in my hometown Perth, Western Australia. His meteoric rise to movie stardom happened almost overnight, his potential apparent from the outset. Heath's last role, his Oscar-winning portrayal of 'The Joker' in The Dark Knight (2008) was nothing short of extraordinary. I have never liked the Batman films, but his quirky performance was both scary and intriguing. Personally, I thought he also made a terrific Ned Kelly in the 2003 film of that name. We are left to wonder how many more exceptional turns he might have given us had he lived. By all accounts he was an equally splendid young man off the screen as well.
The Patriot (2000)                                           Ned Kelly (2003)                             The Dark Knight (2008)
2                               GEOFFREY RUSH                                                           as Sir Francis Walsingham                                                as Captain Barbossa
Toowoomba, Queensland has so far produced one top notch film star, but what a star Geoffrey Rush is! Now in his 67th year, he seems to be capable of turning his hand to any role he considers worthy of his attention. A late bloomer (movies-wise), Geoffrey was 45 years old when he won the Academy Award for his portrayal of David Helfgott in Shine (1996). Since then he has played pirate captain Barbossa (Pirates of the Caribbean), an Elizabethan spymaster (Elizabeth), an Australian speech therapist (The King's Speech) and the Marquis de Sade (Quills) – to name but a few. The man is seriously, seriously gifted. My favourite? Sir Francis Walsingham in Elizabeth (1998).
Shakespeare in Love (1998)                            Elizabeth (1998)                      The King's Speech (2010)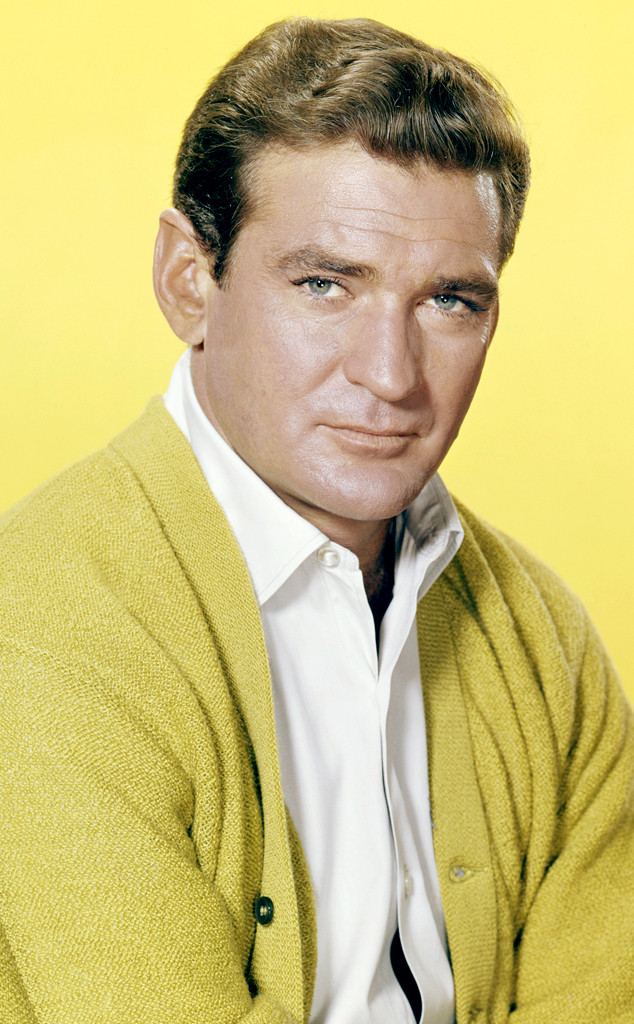 ROD TAYLOR                                                     with Jane Fonda in Sunday In New York (1963)                                                   as H G Wells in The Time Machine (1960)
            with Tippi Hedren in The Birds (1963)                       as Sir Francis Drake in Seven Seas to Calais (1962)                               in the title role in Chuka (1967)  
                                 36 Hours (1964)                                                                                  Dark of the Sun (1968)                                      The Train Robbers (1973)     
And so to my favourite Aussie actor. Rodney Sturt Taylor, in my opinion, paved the way for Australian actors in the movies, more so than Errol Flynn who more or less paved the way for Errol Flynn. Rod demonstrated that an Australian could convincingly play romantic leads (Sunday in New York, The Birds, Young Cassidy), cowboy heroes (Chuka, The Train Robbers) and tough men of action (Dark of the Sun). He portrayed a German psychiatrist in the terrific WW2 drama 36 Hours (1964) alongside James Garner, HG Wells in the classic 1960 offering The Time Machine, and Sir Francis Drake in Seven Seas to Calais (1962). He first came to my attention as the star of the 1960-1 TV series Hong Kong. I was thirteen and I thought he was marvellous. I still do. He, too, was a Sydney-sider, born there in 1930. He died in California in 2015
NOTE: I shall be looking at my favourite Aussie-born actresses shortly. They were once as rare as hen's teeth, but not anymore. Today, there are Australian actresses popping up like mushrooms in big American movies all over the place.