Orson Welles circa 1938
The Night That Panicked America (1975) was a tele-movie about the legendary 1938 radio broadcast by Orson Welles' Mercury Theatre group, of a version of The War of the Worlds, that 'millions of Americans, supposedly, took seriously', believing the USA was under attack by aliens. The truth of the matter is much different, however. To begin with, less than 2% of listeners even heard the Welles broadcast. Most were listening to the highly popular Chase and Sanborn Hour on NBC, a comedy variety show hosted by ventriloquist Edgar Bergin. Also, warnings that Welles' broadcast was a fiction were aired three times – once at the start of the program and twice more at the 40 and 55 minute marks. A lurid newspaper headline in the New York Times a few days later, one aimed at discrediting the new radio medium as a reliable news source, propagated the myth about a nation-wide panic, and Welles happily basked in the instant fame it engendered. From that point onwards the incident became known as 'the night that panicked America' when, in fact, it was no such thing. Yet, even as far off as Nazi Germany, Herr Hitler swallowed the tale and commented on the 'gullibility of the American people' in one of his speeches, unaware that he, too, had been duped by the media.
                           Myrna Fahey                                                  Marilyn Monroe & Joe DiMaggio
Actress Myrna Fahey played 'Blaze' in the first season of TV's Batman series in the 1960s, but she is best remembered for her role as Madeline Usher in 1960's House of Usher. In 1964 she became the subject of death threats when she was dating Joe DiMaggio. The culprit turned out to be a patient of the Agnew Mental Hospital in San Francisco who could not bear to see DiMaggio with anyone other than Marilyn Monroe. Marilyn had died in 1962. Cancer claimed Myrna at 40 in 1973.
The Hollywood Canteen was an all-studio affair so, naturally enough, when Warner Bros decided to make the movie Hollywood Canteen (1944), with all proceeds earmarked for the war effort, Jack Warner expected the other studios would automatically agree to be involved. Not so. They baulked at having their stars appear in a Warner Bros picture, worthy cause or not, so Jack reluctantly made it an all-Warners film. Joan Crawford had only recently bought her way out of her MGM contract and was eager to be involved, even though arch rival Bette Davis and Barbara Stanwyck had already been signed. When informed that the picture's billing would be strictly alphabetical – Crawford, Davis, Stanwyck – she happily came on board.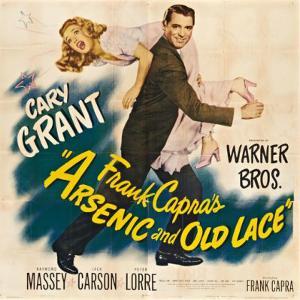 The black comedy Arsenic and Old Lace (1944) was shot over eight weeks prior to America's entry into World War Two in December 1941, but had to be held from release until the Broadway production had ran its course. And that took until June 1944! The performances of Cary Grant and Jack Carson were woefully 'over the top', as director Frank Capra well knew. He promised to do retakes and rein them in, but then the Japanese attack on Pearl Harbor and other wartime duties prevented him from doing so. America's most prolific, real-life female serial killer, Amy Archer-Gilligan, was the inspiration for the storyline. She used arsenic to poison two of her husbands and, allegedly, polished off 66 elderly inmates of her nursing home as well.
                            Mel Brooks and President Obama
Former US President Barack Obama once told Mel Brooks that he had seen Blazing Saddles (1974) at the cinema when he was just 12 years old. When Mel asked him how he had managed to overcome the ratings restriction at his age, Obama replied: 'I think I had a fake ID that I got with my fake birth certificate.' Then he quickly added with a smile: 'The statute of limitations has passed.'
             Norman Wisdom                                           Jerry Desmonde
Professional straight-man Jerry Desmonde teamed up with comedian Norman Wisdom fot twelve years and together they made six movies, the first of these being Trouble in Store (1953), the last The Early Bird in 1965. Tragically, two years after their final teaming Jerry took his own life. His career had slowed down by the mid-sixties and he was driving a taxi to make ends meet. When his wife of 36 years died in 1966 he sunk into a deep depression he was unable to combat.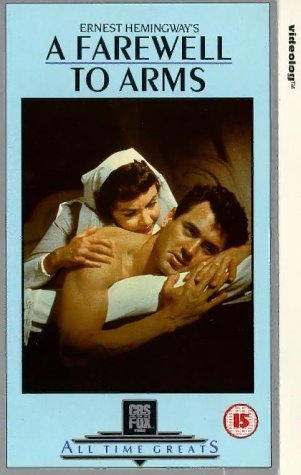 A Farewell to Arms (1957) is a lousy movie. It is, therefore, extraordinary that its star Rock Hudson actually turned down the lead in Ben-Hur to be in it! Matters were scarcely helped when producer David O. Selznick insisted on casting his own wife, 38 year-old Jennifer Jones, in the role of the 21 year-old nurse who was the heroine of the story. Writer Ernest Hemingway was furious with him. 'I'm going to kill that S.O.B.' he said. 'He ruined my book!'
Funny Lady (1975) picks up where Funny Girl (1968) left off, tracing Fanny Brice's second marriage to songwriter-showman Billy Rose. Any attempt at authenticity, however, ran headlong into a roadblock. The real Billy was not only well-known in the entertainment industry; he also happened to be just four feet eleven inches tall! Robert De Niro and Dustin Hoffman both auditioned for the role, as did the even stockier Richard Dreyfuss and Robert Blake (the diminutive star of TV's Baretta), but Barbra Streisand was unimpressed by any of them. Then, in walked five foot ten James Caan. 'It comes down to who the audience wants me to kiss', she finally decided. 'Robert Blake, no. James Caan, yes.' So Caan got the nod. Barbra's off-screen lover from the days of Funny Girl, Omar Sharif, reprised his role in this, but she virtually ignored him for the entire shoot.
The interior of the U-boat in the 1957 film The Enemy Below was far roomier and cleaner than any real life German submarine of the Second World War. These vessels did not have passage-ways or private rooms and were dirty and cramped. Also, a U-boat's head (toilet) could not be used at depth, so the crew was forced to use buckets and these often spilled during depth charge attacks. The smell inside the boat often made dock workers vomit when they had to go on board. The 1981 film Das Boot was far more realistic than this one.
  Mike Mazurki
Mike Mazurki stood 6'5" (1.95m) tall and bore a face that became instantly recognizable in scores of movies. He nearly always played lumbering, slow-witted 'heavies', but he was actually highly intelligent, very well read and a witty conversationalist. Indeed, back in 1930 he graduated top of his class at Manhattan College with a Bachelor of Arts degree. In Raymond Chandler's Murder, My Sweet (1944), he impressed as Moose Malloy, a brawny, soft-hearted tough guy. He died in 1990 at the age of 83.