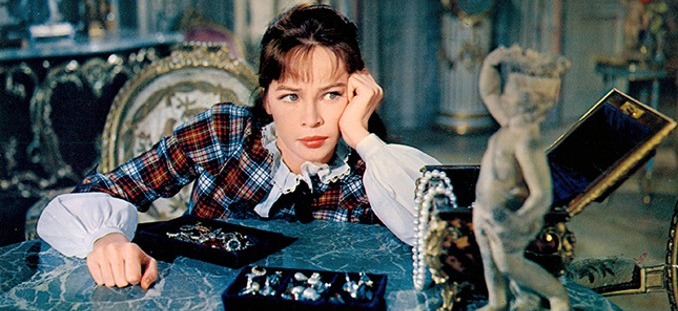 The delightful Leslie Caron in Gigi (1958)
The three leads in Gigi (1958), Leslie Caron, Louis Jourdan and Maurice Chevalier, were all born in France. Unfortunately, Leslie's French accent had completely disappeared by the time she was chosen to play the title character, so her singing had to be dubbed in its entirety by Betty Wand. Miss Caron was dumbfounded and entirely unhappy with the lady's interpretation. 'To this day', she said, 'the childish cuteness of Ms. Wand and her artificial French accent hurt my ears.' Most fans outside France, however, assume that Leslie did her own singing and that her accent was quite delightful.
               Susan Hayward as Barbara Graham in I Want To Live! (1958)
It may be surprising to learn that Robert Wise, the director of both West Side Story (1961) and The Sound of Music (1965), was also the director of the harrowing 1958 drama I Want to Live! Susan Hayward played convicted killer Barbara Graham and won an Oscar for her performance. Even though Graham surely murdered the crippled 62 year-old widow Mabel Monahan, this movie ignored much of the mountain of evidence that led to her conviction and focused on the ghastly gas-chamber execution process instead. In real life Graham was advised by a guard to 'take a deep breath, it's easier', to which she is believed to have replied, 'how the hell would you know!' Unfortunately, the censors insisted her response be cleaned up for 1958 audiences.
         Cary Grant & Sophia Loren in Houseboat (1958)                                  Just married – Carlo Ponti & Sophia
Bisexual Cary Grant fell in love with Sophia Loren when they made The Pride and the Passion in 1957. Consequently, he was quick to accept the lead in 1958's Houseboat when he learned she would be his leading lady. They were actually dating during the shoot when her lover Carlo Ponti obtained a Mexican divorce from his wife and married the Italian beauty. Grant reluctantly completed his obligation to the picture before walking out of her life forever.
Dennis Weaver as Chester Goode in Gunsmoke
Dennis Weaver was earning just $60 a week delivering flowers when he was offered the role of Chester in the upcoming TV western series Gunsmoke in 1954. Prior to that he was actually living out of his car for a while. He faked a hayseed accent, added a limp to land the Chester role, and his life changed overnight. By the time of his death from cancer in 2006 he was a millionaire several times over.
              Robert Vaughn about to invent the bow & arrow
Many big stars have early movies of which they are ashamed. For Paul Newman it was The Silver Chalice (1954; for Frank Sinatra, The Kissing Bandit (1948); for David Niven it was Bonnie Prince Charlie (1948) and for Robert Vaughn it was the abominable Teenage Cave Man (1958). Indeed, Vaughn himself described this monstrosity as probably the worst movie ever made. And he was not far wrong. There were so many bad moments, but the worst would have to be when his character invents the first bow and arrow! He does so by accidentally bumping into a tree and knocking off a branch. He regards the sapling for a few seconds, has a bit of a think, whips out a piece of string from inside his sarong; finds a pointy stick on the ground and, 'voila!' Oh, dear! Going by the above still, the caveman society appears to have had the services of a top barber as well.
Mia Farrow, Laurence Harvey & Anthony Mann on the set
Director Anthony Mann was losing a lot of money at a Swiss casino high in the Alps at the time he was directing A Dandy in Aspic (1968) in Germany. Friends say his losses may well have contributed to his fatal heart attack in a Berlin hotel room. When actress Mia Farrow arrived at the dead man's room (she was one of the stars in the film) she found her co-star Laurence Harvey and Mann's widow talking about who would finish directing the picture. Mann's corpse was still lying on the bed! Writer Derek Marlowe was appalled at the decision to let Harvey complete directing the film. '…rather like Mona Lisa touching up her portrait while Leonardo is out of the room', he added.
                  Sean Connery as James Bond in Dr No (1962)
The American backers for the projected James Bond film Dr No (1962) were unimpressed with Sean Connery's test footage. Co-producer Cubby Broccoli sent a memo to his partner Harry Saltzman: 'Feel we can do better.' In fact, they could not do better at all. Cary Grant, James Mason, Michael Redgrave, David Niven and Rex Harrison were all established stars and not about to handcuff themselves to a five picture commitment, especially for the peanuts being offered. So, it came down to just three options. Notorious prude Patrick McGoohan (TV's Danger Man) refused because he said Bond was amoral; Roger Moore was locked into his own TV series The Saint; so, that left Connery. And he was cheap. His pay packet for Dr No was just 6,000 pounds.
Stanley Kubrick's 1968 so-called masterpiece 2001: A Space Odyssey, contains a total of 88 minutes in which not a word is spoken. In fact, there is no dialogue spoken in the first 25 and a half minutes of screen time, nor is there any in the final 23 minutes prior to the credits rolling. This proved all too much for 241 of the premiere audience who walked out during the screening. Among those who decided they had better things to do was actor Rock Hudson. 'Will someone tell me what the hell this is about?' he was heard to say. Arthur C. Clarke hardly helped matters when he said at an interview: 'If you understand '2001' completely, we failed.' Terrific.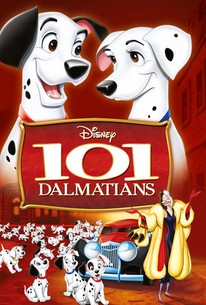 Following the flop of Sleeping Beauty (1959), the Disney Company was in huge debt and facing the closure of its animation studio. A big hit was needed and 101 Dalmatians (1961) provided just that. In fact, in the USA, it became the highest grossing movie for all of 1961.