Laurence Olivier as Crassus in Spartacus (1960)
In the 1960 Stanley Kubrick film Spartacus, the role of the Roman general Marcus Licinius Crassus was played by Laurence Olivier. The real Crassus was a most interesting individual. He acquired the title of the richest man in Rome through often nefarious means. His ownership of Rome's fire service, for example, enabled him to delay its arrival at any conflagration until he had managed to negotiate, very slowly and cruelly, the sale of the burning property at a knock-down price. The man gave a whole new meaning to the term 'fire sale'. For those who savor poetic justice, his end at the hands of the Parthians would seem fitting. It is written that he was executed by having molten gold poured down his throat, 'to finally sate his thirst for wealth', his executioners quipped. His reputation had preceded him.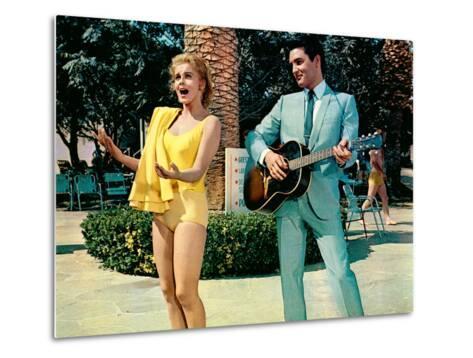 Ann-Margret & Elvis in Viva Las Vegas (1964)
Elvis Presley and Ann-Margret had a hot affair during (and after) the making of Viva Las Vegas in 1964, even though 'The King' had his fiancée Priscilla Beaulieu waiting for him back at Graceland. He went back to her, of course, but he and Ann-Margret continued to speak on the phone every day. Their romance was certainly no secret to his 'Memphis Mafia'. Viva Las Vegas, incidentally, became his most successful picture and his sexy co-star had a lot to do with that.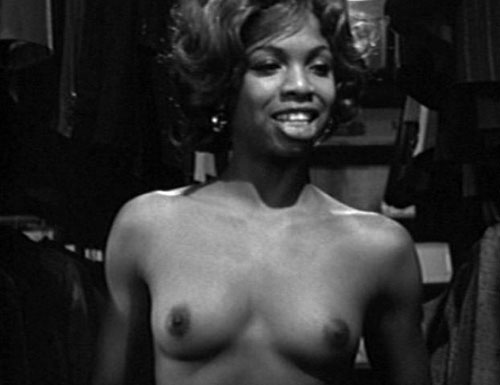 Thelma Oliver topless in The Pawnbroker (1964)
African-American actress Thelma Oliver was required to bare her breasts in the 1964 Holocaust drama The Pawnbroker, thus becoming the first woman to appear topless in an American mainstream movie. The Production Code agreed to make this single exception, but its decision led to the floodgates opening and within five years the Production Code was abandoned. Thelma left the movie industry soon afterwards to teach the yoga philosophy under her new name Krishna Kaur Khalsa. Rod Steiger was nominated for an Oscar for this picture and was highly grieved when Lee Marvin won for his depiction of a drunken gunfighter in Cat Ballou.
         Daniela Bianchi in From Russia with Love (1963)
The role of Tatiana Romanova, James Bond's love interest in From Russia with Love (1963), was filled by the stunning Daniela Bianchi. She had been crowned Miss Rome in 1960 and was first runner-up in that year's Miss Universe competition, yet for all her beauty she had very little interest in acting, preferring to sit around the Bond set reading novels and eating chocolates. Director Terence Young thought she was too wide in the hips and chose to shoot her mostly from the waist upwards. When he chastised her the affable girl just laughed it off. Because of her thick Italian accent her dialogue in this movie was dubbed throughout by the uncredited Barbara Jefford. Daniela happily retired from acting in 1970 to marry a Genoan shipping magnate.
Kris & Barbra in A Star is Born (1976)
Barbra Streisand did not like the way she and Mick Jagger photographed together, so his audition for the male lead in A Star is Born (1976) was unsuccessful. This ultimately left her lover of six years ago, Kris Kristofferson, in pole position to get the gig. Reluctantly, she consented to his condition that his name be put above the title and he was signed. Every day on the set Kris consumed a quart of tequila and two six-packs of beer, but after viewing a rough cut of the film he swore off booze for good and replaced it with coffee – and pot! Surprisingly enough, the movie grossed $140 million and the soundtrack album rocketed to number one on the charts, as would a single from it, the timeless 'Evergreen'.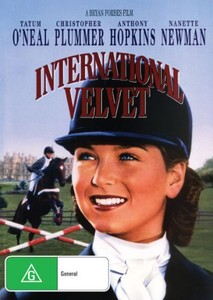 Tatum O'Neal wrote in her autobiography that during the shooting of International Velvet (1978) she lost her virginity to a much older man. She was fifteen and he was a stuntman from the set of the nearby Superman movie. It was not an enjoyable experience, she recalled, but the infatuated girl invited him back to her room that evening for a return engagement. He never showed up.
George Hamilton in Love at First Bite (1979)
George Hamilton, the star of the 1979 spoof Love at First Bite, is well-known for his trademark suntan. He is also known for his monumental vanity. 'I remember meeting George Hamilton at the Blackstone', said one of the Buzzy May clique who preferred to remain anonymous. 'When he went out to Hollywood, he had to have the Rolls Royce and the whole trappings of the 1940s stars. He was the biggest narcissist I had ever known. He couldn't pass a mirror without standing in front of it, gazing upon himself for the longest time.'
According to actress Lee Grant, 'everyone knew' that Goldie Hawn was sleeping with Warren Beatty during the filming of Shampoo (1975), even though his girlfriend at that time, Julie Christie, was in the picture playing the part of Jackie. Hawn said later that she was never one of his girls, but her ex-husband Bill Hudson wrote in his 2011 biography that Goldie confided to him that she had slept with Beatty in 1971 when they made $ together. At the time she was married to Gus Trikonis. The character played by Beatty in Shampoo was jointly based on hairdressers Jon Peters and the ill-fated Jay Sebring. A friend of Sharon Tate, Sebring was butchered by the Manson family along with Sharon and others on that fateful night in 1969.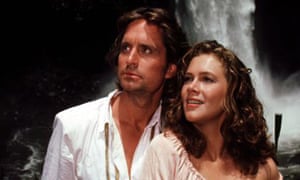 Douglas & Turner in Romancing the Stone (1984)
Michael Douglas and Kathleen Turner began an intimate relationship off-screen when they shot Romancing the Stone in South America in 1984. She was unattached and he was separated from his wife, Diandra. Towards the end of filming, however, Diandra turned up on location, intent on reconciling with her husband. This she accomplished and he and Kathleen terminated their relationship. 'But we kept our friendship', she said. 'Michael always says very nice things about me…as well he should.'
      Bo Derek & Miles O'Keefe in Tarzan the Ape Man (1981) 
The abysmal 1981 feature Tarzan the Ape Man received an R-rating, although possibly not because of the nudity content. There are a number of scenes in which Bo Derek is explicitly topless, but it was probably the sight of her suckling a chimpanzee to her breast that brought on the rating. The Edgar Rice Burroughs Estate was certainly outraged that its traditional hero was being sexually exploited and an unsuccessful move was made to stop the picture's release. Film critic Leonard Maltin once quipped that this film almost forced him to create a rating lower than 'bomb'.