On-screen Henry Fonda came across as a man of integrity, common sense, gentleness and affability. Off-screen he was a private man, cold to his family, aloof, frequently angry and, generally speaking, not a nice person to be around. Perhaps, his childhood had something to do with this. Who knows how he was affected when his father took the 13 year-old boy to witness the lynching of black man Will Brown during the 1919 race riots in Omaha, Nebraska. We do know that Henry was a human rights activist all his life and cared about many issues, but that care and concern rarely extended to his own son and daughters. When the Father's Day -Mother's Day Council Incorporated named him 'Father of the Year' in 1963, no-one was more surprised than his children.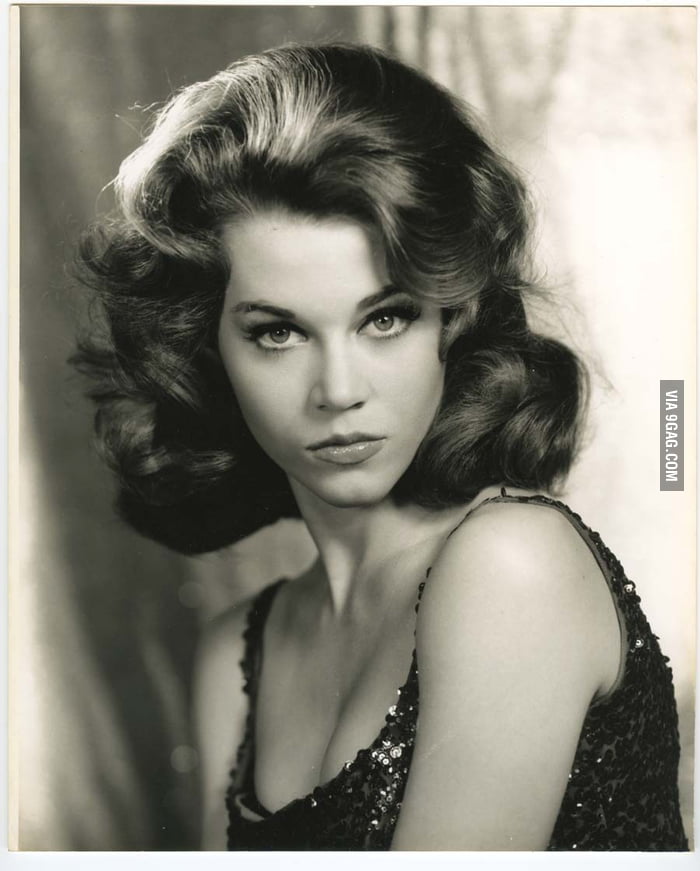 Jane Fonda at the peak of her beauty        Peter Fonda in 'Easy Rider' days
He once said (in 1976), about his acting children Jane and Peter Fonda, 'I didn't help or discourage them or lead them by the hand. I'm not trying to set myself up as a good father, because I wasn't a good father. But I think I knew instinctively that if they did make it, they would like to know they'd done it on their own. They've become what they are in spite of me.' Few who knew him would disagree with the assessment that he cared more for his career and selected friends than he ever did for his own flesh and blood. Friends say he was only really happy and comfortable when he was in front of the cameras.  
Jimmy Stewart and Henry Fonda – best friends in the 1930s                       and in later years
As a young, unknown actor he roomed with the equally unknown Jimmy Stewart and the two became friends for life despite their opposing political views. It was Marlon Brando's drama teacher mother, Dorothy, who got him into acting in the first place and he took to it like a duck to water. He was a natural even though he was a Method actor. His performance in The Grapes of Wrath (1940) made him a star although 20th Century Fox had wanted Tyrone Power to play Tom Joad. Henry was forced to sign a 7-year contract in order to get the much-desired role. It resulted in an Oscar nomination for him but no win. His good friend Stewart walked off with the statuette for The Philadelphia Story.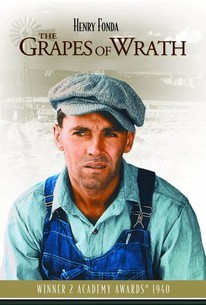 Henry as Tom Joad                                             Jimmy Stewart & Cary Grant in The Philadelphia Story
The two pals had a serious disagreement over politics during the McCarthy witch hunts of 1947. It happened shortly after Henry joined Humphrey Bogart, Lauren Bacall and John Huston in signing an open letter to the House Un-American Activities Committee (HUAC), suggesting it terminate its investigation into Communism in the movie industry. Stewart was diametrically opposed to this and their subsequent altercation was both long and heated. They ultimately agreed to put their friendship first, pledging that neither man would ever bring up the subject of politics again in their conversations. And they stuck to that pledge for the remainder of their lives. In their dotage they still spent much of their leisure time together, but they whiled away the time constructing model airplanes, a hobby that greatly appealed to both men. Fonda was a lifelong liberal Democrat and Stewart an equally ardent Republican.
Members of the 'Committee for the First Amendment' strutting their stuff in 1947
On the Communism issue and politics in general, Hollywood was divided into two opposing camps. On one side was Fonda, one of the most active and vocal liberal democrats in the industry, Bogart, Bacall, Huston, Danny Kaye, Paul Henreid, Richard Conte, Gene Kelly, Ira Gershwin, Robert Ryan, Gregory Peck and others who formed the 'Committee for the First Amendment' and marched on Washington to ptotest the HUAC and its witch hunt. The right wingers included Stewart, John Wayne, Ward Bond, Walt Disney, Ronald Reagan, John Ford and others. Henry once said that President Ronald Reagan made him 'physically ill'. Indeed, he could not stomach any of the Republicans and bore a strong hatred for Richard Nixon in particular. Of course, there were scores of stars who, fearful for their careers, sat on the fence and said nothing either way.
Henry being sworn in – the US Navy WW2
After completing The Ox-Bow Incident in 1943, Fonda decided to join the US Navy to fight in World War Two. 'I don't want to be in a fake war in a studio', he explained. He served for three years in all; first as a quartermaster aboard a destroyer and later as a Lieutenant Junior Grade in Air Combat Intelligence. For his service in the Central Pacific he won the Bronze Star. Following the cessation of hostilities he would become a good friend of John Wayne while they were part of director John Ford's stock company. It was a tricky friendship, however, because 'the Duke' and his good buddy Ward Bond (also in the stock company) were politically far to the right of Fonda. Indeed, Henry once warned his third wife, Susan Blanchard, to stay away from Bond whose ultra-conservative views and active support for McCarthyism he despised. TV fans, of course, knew Bond as wagon master Seth Adams in the hit show Wagon Train.
(L to R) Ward Bond, John Wayne & John Ford
Eventually, Henry would drift away from the stock company and his friendship with Ford himself would not survive their tempestuous relationship during the making of Mister Roberts (1955). He opposed Ford's direction of the picture and when he voiced that opposition once too often, the director actually punched him in the mouth on the set! The two had been friends for 16 years and had made eight movies together. Ford apologised later, but was replaced by Mervyn LeRoy who completed directing the picture. Fonda never worked with him again.
Newlyweds Margaret Sullavan & Henry Fonda
Henry's love life was somewhat chaotic. He married five times between 1931 and 1965. His first wife, actress Margaret Sullavan, cheated on him almost immediately and they separated two months into their marriage although it took a further 13 months for their divorce to be finalised. She would die from a drug overdose 17 years later. His marriages aside, he was considered to be quite a ladies man in Hollywood, having indulged in numerous affairs down the decades. His daughter Jane would tell Barbara Walters during an interview that, in later years, her father was very much in love with Lucille Ball when they made Yours, Mine and Ours together in 1968.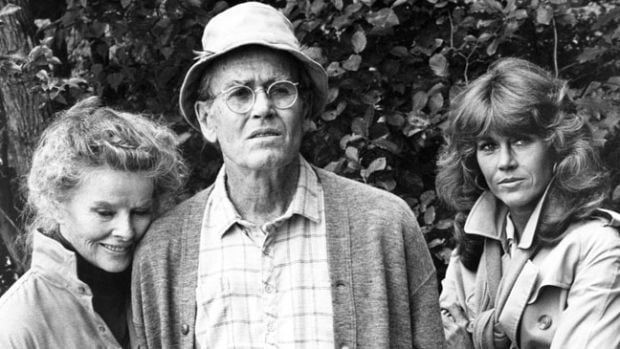 Henry & Lucy on the set of Yours, Mine & Ours (1968)                    Kate Hepburn, Henry and Jane in On Golden Pond (1981)
When Henry and Kate Hepburn made On Golden Pond (1981), he was very ill and she was in the early stages of Parkinson's disease. When he won the Best Actor Oscar for this picture at the age of 76, he became the oldest actor to that time ever to win. Too sick to attend the 1982 Academy Awards, he was happy to have Jane accept the Oscar on his behalf. After years of estrangement they had at last bonded during the making of the movie and she was clearly devoted to her ailing father when she spoke of him and his distinguished career. He died soon afterwards at the age of 77. Except for a $200,000 bequest to daughter Amy, he left his entire estate to his fifth wife Shirlee Adams.