10                                                         ROBERT RYAN as Master of Arms John Claggart in BILLY BUDD (1962)
Billy Budd (1962) is a fine drama that helped put a young Terence Stamp into the upper bracket of British stars during the sixties, but it was Hollywood veteran Robert Ryan who stole the picture. He convincingly played Master of Arms John Claggart, a cruel and heartless disciplinarian. Ryan was one of those screen actors who could be convincing in any role he was given, whether it be as a hero or a particularly hateful villain, because he was an extremely good actor to begin with; a no nonsense professional who understood the characters he portrayed. Just before his death from lung cancer in 1973, he moved out of his plush apartment at the Dakota Building in New York City after renting it to John Lennon and Yoko Ono. Seven years later, Lennon would be returning to the Dakota from a recording session when he was shot to death on the pavement outside the building.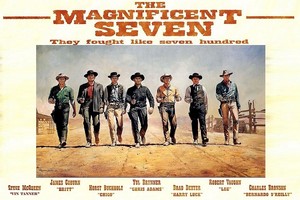 9                                                                                                    ELI WALLACH as Calvera in THE MAGNIFICENT SEVEN (1960)
The Magnificent Seven (1960) possessed all the ingredients required for a successful movie. It boasted a William Roberts screenplay chock full of great dialogue, a memorable score by Elmer Bernstein, a first class director in John Sturges, and a cast that included the likes of Yul Brynner, Steve McQueen, Charles Bronson, Robert Vaughn and James Coburn. And it had a villain to match all of these pluses – Eli Wallach. Despite the fact that he was older than all the actors who played 'the seven', Eli would manage to outlive six of them. When he passed away in 2014, aged 98, only Vaughn had outlived him. He died two years later. Eli's portrayal of the bandit leader Calvera is highly entertaining, easily his best character in a long list of strong roles.
8                                                                                                          ROBERT SHAW as Doyle Lonnegan in THE STING (1973)
Robert Shaw has always been one of my favorite actors. Ever since I first saw him as the psychopathic assassin Red Grant in the second James Bond film From Russia With Love (1963), I began to look for him in future productions. He was a wonderful Henry VIII in A Man For All Seasons three years later and unforgettable as Quint in Jaws (1975). But he was just as impressive as a 'heavy' in such films as the highly under-rated The Taking of Pelham One Two Three in 1974 and, especially, as Doyle Lonnegan in The Sting (1973). Shaw's gift was his ability to look or sound menacing and dangerous without needing to speak above a whisper. A truly scary individual on-screen, he was a self-confessed heavy drinker and a bit of a hell-raiser who, nevertheless, found time to father ten children before his early death at 51 in 1978.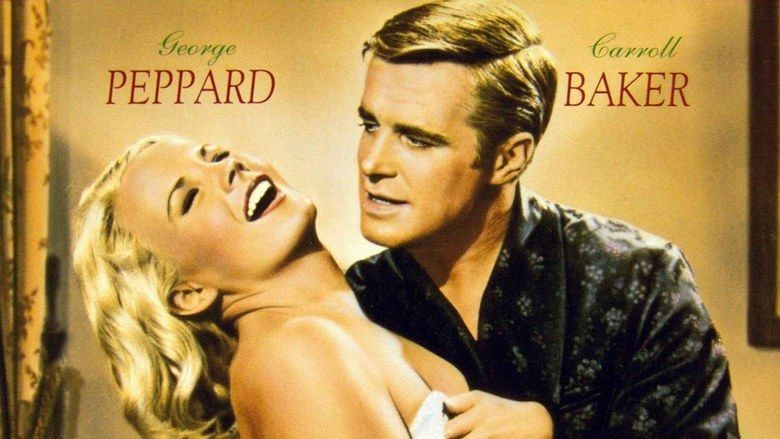 7                                                                    GEORGE PEPPARD as Jonas Cord Junior in THE CARPETBAGGERS (1964)
The critics absolutely hated everything about The Carpetbaggers (1964). Personally, I do not hesitate to name it as one of my favorite films, and all because of George Peppard's superb portrayal of Jonas Cord Jr. George could be very difficult to work with and had a tendency to believe every beautiful woman he met was ready to hop into bed with him, even though not all of them wanted to. Elizabeth Ashley, his co-star in The Carpetbaggers, fell for him, however, and she became the second of his five wives. I am still wondering why his dazzling performance in this film was not acknowledged by the critics or the Academy – or both. Much worse ones have been.

6                                                                     HEATH LEDGER as Joker in THE DARK KNIGHT (2008)
I have never fancied super hero movies and I especially find Superman and Batman pictures tiresome in the extreme. That was until my wife talked me into watching the over-long, rather boring 2008 Batman feature The Dark Knight. It was then I got to see Heath Ledger's mind-boggling turn as the 'Joker'. Wow! It was fascinating to watch him every moment he was on the screen. The movie did nothing for me, but Ledger more than made up for its inadequacies. No wonder he won a posthumous Oscar for his efforts. His death at 28 is one of Hollywood's great tragedies. He had so much more to give.
5                                                                         TOM BERENGER as Sgt. Barnes in PLATOON (1986)
Tom Berenger was robbed! His terrific performance as the vicious Sergeant Barnes in Platoon (1986) should have won him a Supporting Actor Academy Award, but the fates were against him the instant the nominations were announced. He (and Willem Dafoe) joined that group of stars who found themselves nominated in tandem for the same movie, a virtual guarantee that neither nominee would win. That year Michael Caine reaped the benefits when he took home the statuette for Hannah & Her Sisters. Berenger's one big shot at immortality had passed him by.
4                                                                         BURT LANCASTER as J.J. Hunsecker in SWEET SMELL OF SUCCESS (1957)
I have raved about Burt Lancaster and Tony Curtis in Sweet Smell of Success (1957) before. In fact, I seriously considered including Curtis in my top 30 villains, but in the end I opted not to. He was not really the villain of the piece. Burt was. Tony's character, Sidney Falco, was a crawling, conniving, ambitious weasel, but he was not an evil man; just a flawed one. J.J. Hunsecker (Burt's role), on the other hand, could crush people with a single word, could ruin careers with a phone call and he was a dictatorial son of a bitch! That year neither Burt nor Tony was even nominated for an Oscar. Red Buttons won a Supporting Actor Oscar for Sayonara and even Russ Tamblyn, believe it or not, was nominated for the lousy Peyton Place. The marvelous Sweet Smell of Success was not nominated in any category!
3                                                            ALAN RICKMAN as Hans Gruber in DIE HARD (1988)
Alan Rickman is the only actor to make my top 30 villains list twice. And rightly so. As soon as he appeared on the screen as the nasty in Die Hard (1988), the first thought I had was, 'This is going to be good'. And it was, thanks mostly to him. The man certainly had a unique way of making his roles memorable. Much of that had to do with his remarkable voice and his unusual phrasing, but he was visually compelling as well. A wonderful screen actor whose death at 69, in 2016, robbed us of a great talent.
2                                                                                   ROBERT MITCHUM as Harry Powell in THE NIGHT OF THE HUNTER (1955)
The Night of the Hunter (1955) was Charles Laughton's one and only attempt at direction and it is now considered a great classic. At the time, however, it was poorly received by the critics, although that was not why he never directed another movie. He stated himself that he preferred to direct in the theatre because he could alter and improve things on a nightly basis. Laughton also felt that Robert Mitchum was the greatest actor in the world and his performance here did not diminish his opinion one iota. Harry Powell is a very scary individual in The Night of the Hunter, and the fact that he is hell bent on catching and butchering two little kids, makes him even more frightening. Once again, the Academy utterly ignored another masterpiece as well as Mitchum's stunning performance. Not a single nomination was forthcoming for any category.
1                                                                                    RALPH FIENNES as Amon Goeth in SCHINDLER'S LIST (1993)
In all the years I have watched bad guys in the movies, nobody has been as positively terrifying as Ralph Fiennes in Schindler's List. Admittedly, Amon Goeth was once a living, breathing Nazi monster who, in real life, committed the atrocities we see perpetrated on the screen, but Fiennes is so chillingly believable throughout that one tends to forget he is only playing a part. I think he is the finest screen actor in the world today, Daniel Day-Lewis and the much-laureled Jack Nicholson included. Incredibly, Tommy Lee Jones beat him to the Oscar with his standard showing in The Fugitive. There have been a lot of mystifying results at the Academy Awards over the years. In my opinion, this one ranks at the top of the list.