There have been other great movie years – 1950 springs to mind, to name but one – yet most fans (those who are old enough anyway) would probably settle on 1939 as the crème de la crème. The list of features churned out that year really is impressive although they were not all great movies. Not by a long shot. Among the sub-standard features released in 1939 were:
Gunga Din – Cary Grant, Joan Fontaine.
Unbelievably, this movie was the second highest grossing film of 1939, beaten only by Gone with the Wind. Critics dismissed it as racist propaganda. And they were right.
Alleghany Uprising – John Wayne, Claire Trevor 
Claire Trevor was billed above Wayne here because she was the bigger star at the time. The picture was banned in Britain because it showed the Brits in a bad light at a time when they were fighting for their very existence against Nazi Germany.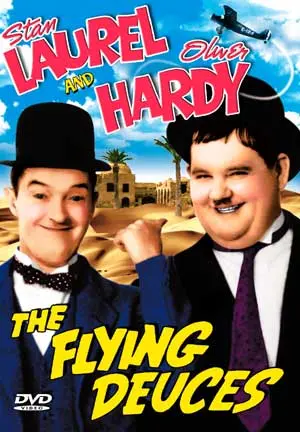 The Flying Deuces – Stan Laurel, Oliver Hardy
Laurel & Hardy's only non-Hal Roach produced film and it is ordinary at best. Indeed, I have never thought this duo was even remotely funny – but plenty of people did.
Babes in Arms – Mickey Rooney, Judy Garland
One of those nauseating 'let's put on a show' abominations. If you liked Rooney you would probably like this picture. I didn't and I didn't. It made more money in 1939 than did The Wizard of Oz! Rooney, unbelievably, was nominated for a Best Actor Oscar. Judy was gorgeous. Mickey was a jerk.
The Four Feathers – Ralph Richardson, John Clements
This was later re-shot as Storm over the Nile in 1955, using much of the same battle footage. The Four Feathers was shot in color and on locations in the Sudan where the actual battles took place 40 years before. Real life veterans from the conflict were used as extras. Even so, it was not very good.
Jamaica Inn – Charles Laughton, Maureen O'Hara
In the original screenplay the villain was a hypercritical preacher, but the Production Code forbade depiction of the clergy in unsympathetic roles so the 'heavy' became someone not of the cloth. The movie is gloomy and not much good. It was Hitchcock's last film before going to Hollywood under contract to David O. Selznick. Don't look for a Hitch cameo here because there is none.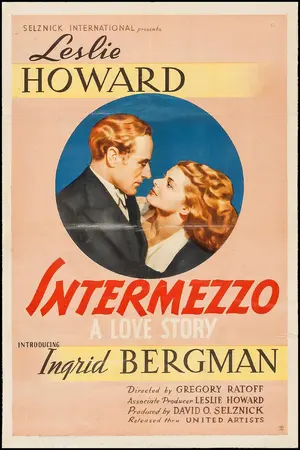 Intermezzo: A Love Story – Leslie Howard, Ingrid Bergman
This was Ingrid Bergman's first American film. David O. Selznick agreed to let Leslie Howard co-produce, but only on the understanding that Howard would accept the role of Ashley Wilkes in his upcoming blockbuster Gone with the Wind.
Golden Boy – Barbara Stanwyck, William Holden
Holden's first starring role as Joe Bonaparte in Golden Boy might well have been his last, but for Barbara going in to bat for him with the producers who wanted him replaced. He never forgot her kindness and publicly thanked her in 1978 at the 50th Annual Academy Awards.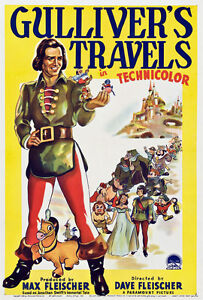 Gulliver's Travels – Animated feature
This was the first American animated feature other than those turned out by Disney and it is quite amateurish. Walt Disney viewed it and reportedly said, 'We can do better than that with our second-string animators.' Ironically, animators today may very well say the same thing about his movies. I recently watched Moana and the colors and animation are breath-taking.
The Story of Vernon & Irene Castle – Fred Astaire, Ginger Rogers
Irene Castle was a technical advisor on this biopic, Vernon having perished in a training accident with the Royal Flying Corps during the Great War. She was extremely difficult to get along with and was especially aggravated when she learned that Walter Brennan had been cast as her man-servant Walter. The real life Walter was a black man.
At the Circus – The Marx Bros, Eve Arden
This is one of the weaker Marx Bros outings, made after their mentor and greatest supporter Irving Thalberg had died. It is memorable only for Groucho's rendition of 'Lydia, the Tattooed Lady', featuring the extremely risqué lines: 'When she stands the world grows littler; when she sits, she sits on Hitler.'
The quality improved considerably with the following 1939 productions: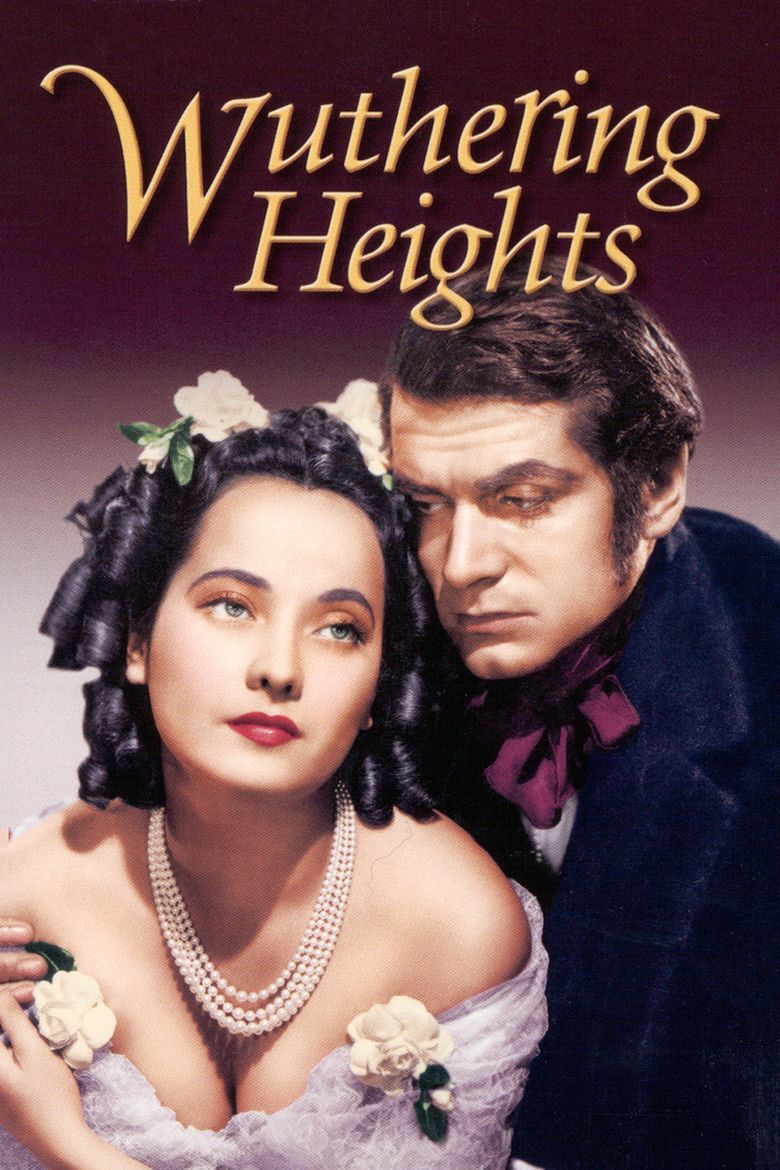 Wuthering Heights – Laurence Olivier, Merle Oberon
Olivier and Oberon could not stand each other. After director William Wyler yelled 'Cut!' after one of their romantic scenes, Merle stormed off the set screaming, 'Tell him to stop spitting at me!' And she would not be the last leading lady to complain about his tendency to spray spittle everywhere when he emoted.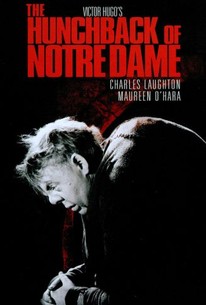 The Hunchback of Notre Dame – Charles Laughton, Maureen O'Hara
The scene in which Quasimodo rings the cathedral bells for Esmerelda was shot on the very day World War Two was declared. The news visibly affected Laughton as he frantically rang the bells for all he was worth. Director William Dieterle actually forgot to yell 'Cut!', so Charles kept ringing until he collapsed exhausted.
Ninotchka – Greta Garbo, Melvyn Douglas
This is the movie whose screenplay was written after the appearance of the slogan 'Garbo Laughs!' hit the tabloids and the fan magazines. Evidently, patrons flocked to see it just to hear the legendary actress laugh. Personally, I found the film as dull as dishwater but the lady certainly had an extraordinary face.
Of Mice and Men – Burgess Meredith, Lon Chaney Jr
Director Lewis Milestone was all set to cast Broderick Crawford as Lennie, but changed his mind after hearing the unknown Lon Chaney Jr feed lines to the actresses auditioning for the role of Mae. Hollywood was greatly surprised when Milestone chose two virtual 'unknowns' in the lead roles for the screen's first adaptation of Steinbeck's best-seller.
Stagecoach – John Wayne, Claire Trevo
Director John Ford deliberately planned this movie to be the launch vehicle for John Wayne's A – feature career, even though the Duke had been in B-features for over a decade. It was not until Stagecoach that Ford considered he was 'ready' to become a big star. The early scene in which The Ringo Kid (Wayne) hails the coach, has him twirling his rifle as the camera zooms in on his face. And a star is born.
Jesse James – Tyrone Power, Henry Fonda
Westerns were considered to be box-office poison until Stagecoach and Jesse James hit screens in 1939. Female fans fell for John Wayne in the black and white Stagecoach and positively drooled over Ty Power in Technicolor. The Humane Society was less impressed when two horses were blindfolded and ridden over a cliff to their deaths in Jesse James. The outcry saw steps taken to protect animals in future movies.
The Little Princess – Shirley Temple, Richard Greene
This was super-star Shirley's first Technicolor film. Set in the Second Boer War, its sympathetic approach to the British who employed a scorched earth policy in the conflict and even introduced concentration camps for Boer prisoners and their families, has seen the picture labelled as racist today. I just watch Shirley and ignore everything else. What a talent she was.
Juarez – Paul Muni, Bette Davis
This picture was to be named Phantom Crown after the novel by Bertita Harding, but Paul Muni soon put paid to that notion. His contract contained a clause that permitted him to insist that his character's name had to appear in the title of his movies. Incidentally, the real Benito Juarez was just 4'6" tall (1.37m)!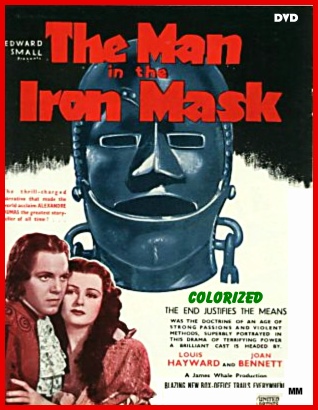 The Man in the Iron Mask – Louis Hayward, Joan Bennett
Hayward is all but forgotten today by movie buffs, but he had quite a following prior to World War Two. He signed up as a combat photographer and went in with the first assault wave on Tarawa in the Pacific. The battle was a bloodbath and he won a Bronze Star for courage under fire. However, the carnage affected him mentally, bringing on severe depression and an ultimate complete physical collapse. His three wives included actress Ida Lupino. Noel Coward wrote in his memoirs of his passionate affair with the bisexual Hayward.
Dark Victory – George Brent, Bette Davis
Bette's marriage to Harmon Nelson was falling to pieces during the filming of Dark Victory, and resulted in her suffering a nervous breakdown. Even so, she managed to find time for an adulterous affair with her leading man George Brent.
Bachelor Mother – Ginger Rogers, David Niven
This plot full of mistaken identities would later be re-made as Bundle of Joy (1956), starring real life husband and wife Debbie Reynolds and Eddie Fisher. Debbie was pregnant with her daughter Carrie Fisher during the shoot, hence she was often hidden behind shop displays or shown wearing a coat.
The Hound of the Baskervilles – Basil Rathbone, Wendy Barrie
This was the first of 14 pairings of Rathbone and Nigel Bruce as Holmes and Dr. Watson respectively. Wendy Barrie plays Beryl Stapleton. Her chief claim to fame was being at one time engaged to mobster Benjamin 'Bugsy' Siegel.
Dodge City – Errol Flynn, Olivia de Havilland
This was Errol's first western and he hated it. In fact, he always felt miscast in them because of his British/Australian accent. Olivia did not enjoy making the picture either. She was tired of the boring ingénue parts she was handed by Warner Bros time and again.
Union Pacific – Joel McCrae, Barbara Stanwyck
Robert Preston had little time for director Cecil B. DeMille, complaining that the man seemed only interested in scenes that involved spectacle or action, offering no advice or direction to his stars in more intimate scenes.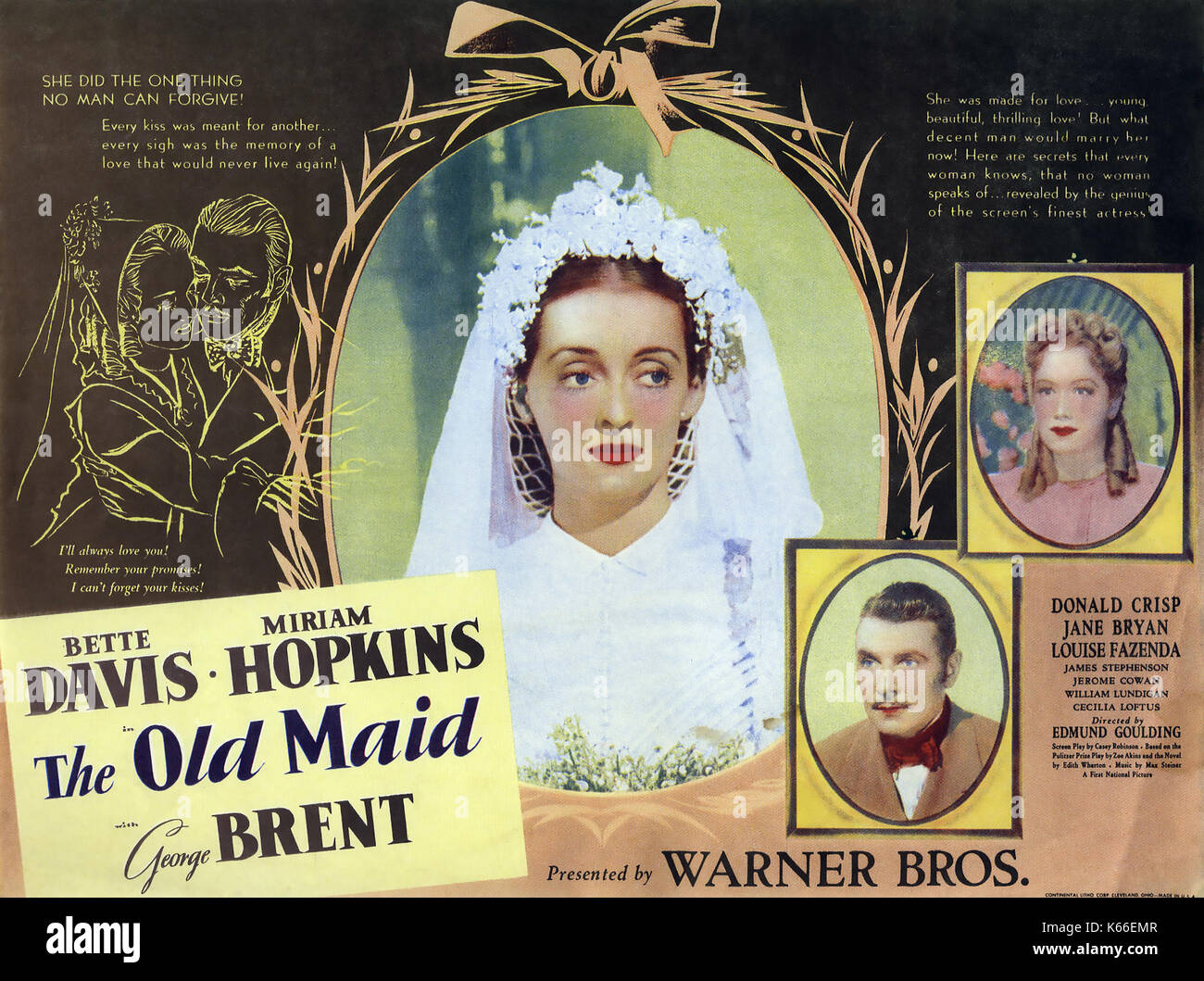 The Old Maid – Bette Davis, George Brent
It was no secret that the two female leads, Bette and Miriam Hopkins, detested each other. Bette had an affair with Miriam's husband Anatole Litvak and Warner Bros' publicity department took full advantage of their feuding, even publishing a photograph of them in full costume with boxing gloves on, shaping up to one another with their director resignedly looking on.
The Roaring Twenties – James Cagney, Priscilla Lane
Cagney plays Eddie Bartlett, a gangster modelled on real-life bootlegger Larry Fay who owned a New York night club called the El Fay. Larry, unlike Cagney, was actually 6'3" tall and gangly. When his club began losing money he decided to reduce staff wages, but when he advised the doorman at his club of this, the man promptly pulled out a gun and shot him to death!
The Cat and the Canary – Bob Hope, Paulette Goddard
Hope and Goddard were a big hit with this horror/comedy, so seven months later in 1940, Paramount re-teamed them in another one called The Ghost Breakers and it, too, was a big success.
My next post will focus on what I feel were the top ten movies of 1939. As you can see, there were a lot of fine pictures released on the eve of the Second World War. In my opinion, there were ten that were even better than those listed above.