The American backers for the projected James Bond film Dr No (1962) were unimpressed with Sean Connery's test footage. Co-producer Cubby Broccoli sent a memo to his partner Harry Saltzman: 'Feel we can do better.' In fact, they could not do better at all. Cary Grant, James Mason, Michael Redgrave, David Niven and Rex Harrison were all established stars and were not about to handcuff themselves to a five picture commitment, especially for the peanuts being offered. So, it came down to just three options. Patrick McGoohan (TV's Danger Man) refused because he said Bond was amoral and Roger Moore was locked into his own TV series The Saint. So, that left Connery – and he was cheap. His pay packet for Dr No? Just six thousand pounds.
*****
Anthony Mann, Mia Farrow & Laurence Harvey on the set
Director Anthony Mann was losing a lot of money at a Swiss casino high in the Alps at the time he was directing A Dandy in Aspic (1968) in Germany. Friends say his losses may well have contributed to his fatal heart attack in a Berlin hotel room. When actress Mia Farrow arrived at the dead man's room (she was one of the stars in the film), she found her co-star Laurence Harvey and Mann's widow talking about who would finish directing the picture. Mann's corpse was still lying on the bed! Writer Derek Marlowe was appalled at the decision to let Harvey complete directing the film. 'He directed his own mis-talent, changed it and the script', Marlowe bitterly commented. 'Which is rather like Mona Lisa touching up her portrait while Leonardo is out of the room.'
*****
George Peppard & Patricia Neal in Breakfast at Tiffany's
Tony Curtis asked his friend Blake Edwards if he would cast him as Audrey Hepburn's lover in his movie Breakfast at Tiffany's (1961). Audrey's husband Mel Ferrer vetoed the notion at once. He did not want his wife playing opposite Curtis who was a known womanizer. George Peppard was given the role instead. He was a student of Method Acting, a style Audrey found difficult to work with. Patricia Neal found him unbearable.
*****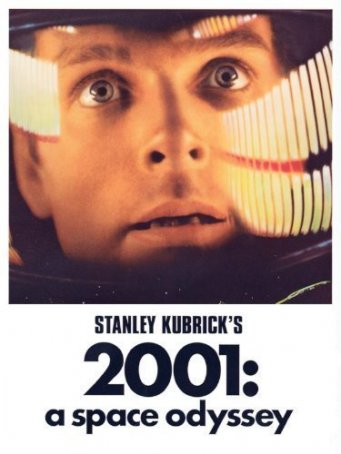 Stanley Kubrick's 1968 so-called masterpiece 2001: A Space Odyssey, contains a total of 88 minutes in which not a word is spoken. In fact, there is no dialogue spoken in the first 25 and a half minutes of screen time, nor is there any in the final 23 minutes prior to the credits rolling. This proved all too much for 241 of the premiere audience who walked out during the screening. Among those who decided they had better things to do was actor Rock Hudson. 'Will someone tell me what the hell this is about?' he was heard to say. Arthur C. Clarke hardly helped matters when he said at an interview: 'If you understand '2001' completely, we failed.' Terrific.
*****
Former Polish World War Two fighter pilot Ben Fisz discovered a book called Skis against the Atom in a London public library, convinced himself it would make a terrific movie and quietly purchased the film rights from the author. He then hired a writer to work up a screen treatment but, the day the typescript was delivered, he learned that a new book on the same topic was about to be published. Worse still, the rights to the new book had already been sold to Walt Disney. By chance, Disney arrived in London a week later and Fisz made arrangements to meet him. To the Pole's astonishment, Walt appreciated the effort and expense Ben had put into the project and agreed to relinquish his rights. Fisz could go ahead without any Disney competition. In the realm of the cut-throat movie business this was a rare and gracious thing to do. The picture that evolved from this was The Heroes of Telemark (1965).
*****
David Hemmings as Captain Nolan
Director John Richardson clashed with just about everyone involved in the making of The Charge of the Light Brigade (1968). For that matter, so did its star David Hemmings who played the ill-fated Captain Nolan. His temperamental on-set behaviour seriously jeopardized his future career. Richardson was married to actress Vanessa Redgrave at the time of filming. They divorced in April 1967,Vanessa naming French actress Jeanne Moreau as co-respondent.
*****
Charmian Carr & Christopher PLummer in The Sound of Music
Charmian Carr was 23 years old when she played the oldest von Trapp daughter Liesl in The Sound of Music (1965). Christopher Plummer was 35 years old and playing her father Captain von Trapp. She had a crush on him, Plummer later admitting that the feeling was mutual, adding that it did not progress beyond the flirtation stage.
*****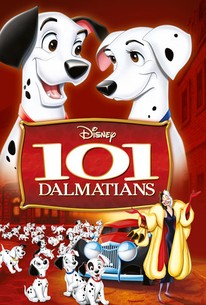 Following the flop of Sleeping Beauty (1959), the Disney Company was in huge debt and facing the closure of its animation studio. A big hit was needed and 101 Dalmatians (1961) provided just that. In fact, in the USA, it became the highest grossing movie for all of 1961.
*****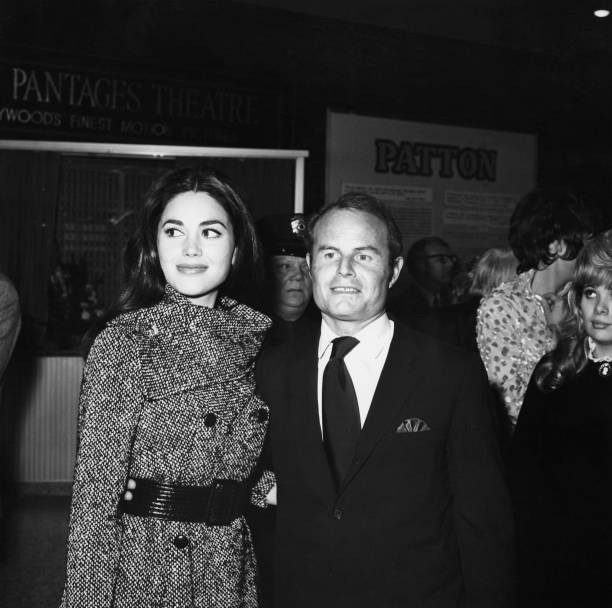 Linda Harrison as Nova                                                                               Linda & Richard D Zanuck at the premiere of Patton
Actress Linda Harrison played Charlton Heston's mate Nova in Planet of the Apes (1968). She was involved in an affair with the married producer of the picture Richard D. Zanuck and pregnant with his child. Furthermore, she started to 'show' during filming which required careful posing on her part to conceal her condition. They would marry (after his divorce came through later in the year) and have two children together in their nine-year union. Incidentally, Ingrid Bergman refused the role of Nova and regretted doing so once the movie became a hit.
*****
Sean Connery & the Aston Martin DB5 in Goldfinger
An American radio station owner named Jerry Lee purchased the Aston Martin DB5, used by James Bond in both Goldfinger (1964) and Thunderball (1965), direct from the Aston Martin factory for $12,000 in 1969. It remained at his Pennsylvania house for the next 40 years before being sold at London's RM Auctions to American classic car collector Harry Yeaggy for a staggering $4.6 million!
*****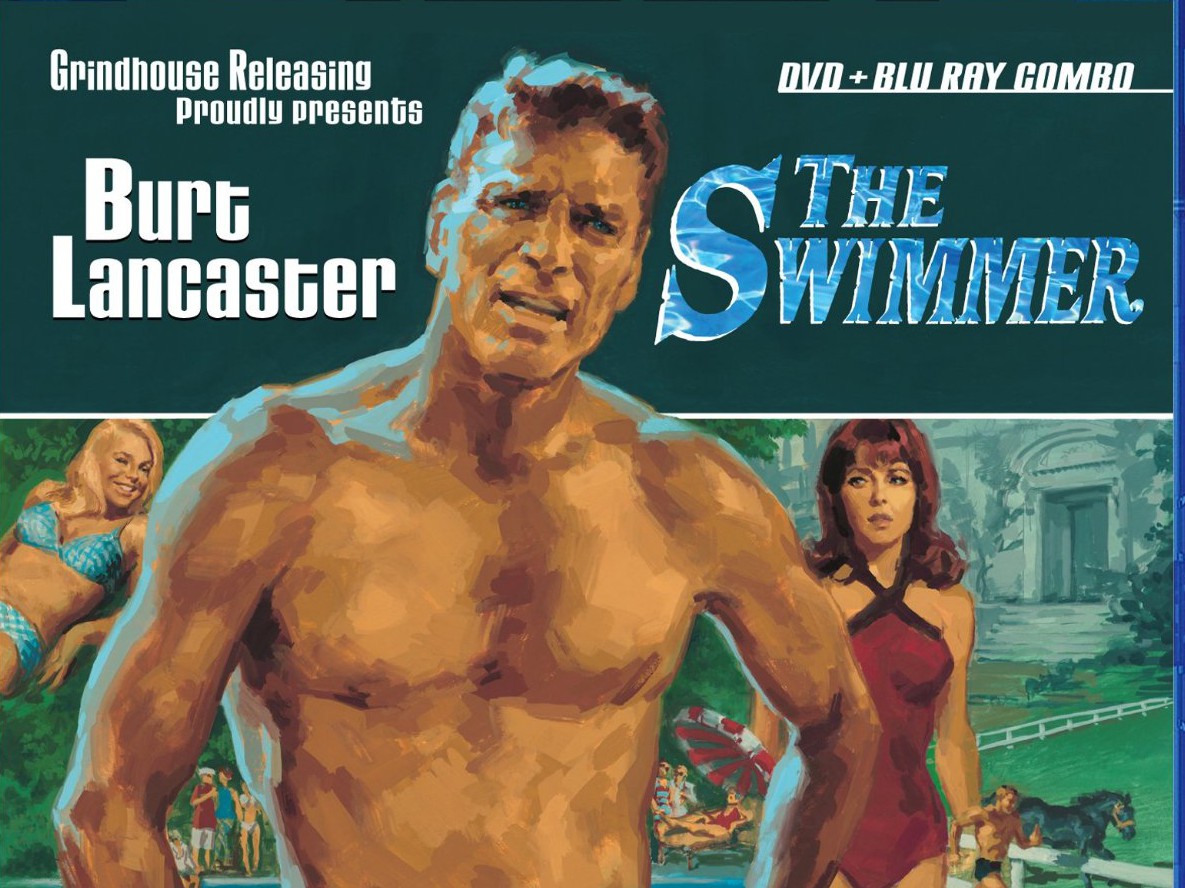 The 1968 film The Swimmer may have had its origins in real life. Irene Mayer Selznick told Tennessee Williams that she and her then lover Katharine Hepburn decided to attempt to swim their way to Malibu via the swimming pools in houses along the way. 'We simply invaded people's lawns and swam across their pool until we tired of that, at which time we headed on for a neighbor's pool', she recalled. 'Sometimes the people were home. In all cases, everybody knew us. If they didn't know me, they certainly knew Kate. We were never made to feel unwelcome. Once or twice one of the owners expressed surprise that we didn't have a pool of our own. And I'm sure that after we jumped out of their pools and went to invade another pool nearby, those homeowners were completely bewildered at such odd behavior.' In the movie Burt Lancaster's character has just been released from a mental institution after treatment for a nervous breakdown.
*****
The 1967 movie musical Camelot was only moderately successful, so it was surprising to many when, fifteen years later, the star of the film Richard Harris purchased the stage rights to it. The stage play had opened and closed within eight weeks in the UK, but Harris felt that it could continue to succeed in America because of the nation-wide nostalgia that connected Camelot with the Kennedy mystique. And he was proven right. From 1982 until it closed in 1987 the musical grossed $92 million. 'And I didn't need to earn another penny', he said. 'Ever!'
*****