To the surprise of absolutely nobody, Adolf Hitler banned Charlie Chaplin's The Great Dictator (1940) in Germany and in every country occupied by the Nazis, although he did smuggle in a copy through Portugal for himself. Hitler, incidentally, thought Chaplin was a Jew. It is said that he watched the picture twice but his reactions were not recorded. Chaplin was born on the 16th of April 1889 and Hitler arrived in this world just four days later on the 20th. The ban in Germany remained in effect until 1958. In Spain the film was not shown until 1976, not until after General Franco had died. In the occupied Balkans local Resistance operatives managed to switch a comedic opera film with The Great Dictator and screen it at a cinema frequented by German soldiers. It was reported that some of them walked out of the theatre and others fired shots at the screen.
Veronica and her 'peek-a-boo' hairstyle
The movie in which Veronica Lake changed her 'peek-a-boo' hairstyle to conform to Army regulations in 1943 was So Proudly We Hail! She only lets her hair down once (in her final scene), and there was much media attention after the picture's completion when she publicly cut her hair. Too many of her female fans had been getting their 'peek-a-boo' hair caught in machinery, so Veronica was 'requested' to make a sacrifice for the war effort. Frankly, she looks decidedly prettier with her hair cut conventionally, in my opinion. Fredric March, like many of her co-stars, did not enjoy working with her when they made I Married a Witch in 1942. Joel McCrea was asked to play the lead in that picture, but he had recently made Sullivan's Travels with the lady and he flatly refused to ever work with her again. Both men complained of her lack of professionalism.
the famous drill sequence that Japanese propaganda utilised
The Bud Abbott and Lou Costello film Buck Privates (1941) became Universal's biggest earner to that point in time. In an era when cinema tickets cost between 10 cents and 25 cents, this picture amassed $4 million yet cost just $180,000 to make! Japan's entry into the war against America saw the hilarious 'drill routine', most of it ad-libbed, being regularly shown in Nippon as proof of the stupidity of American soldiers. In reality, both sides grossly under-estimated the other's fighting qualities at the beginning of hostilities. But that soon changed. Little Lou Costello is very funny in the boxing match scene in which he appears to have no idea of what to do. In reality, however, he was an amateur fighter in his early days in Paterson, New Jersey, winning 32 straight bouts before being knocked out and giving the game away.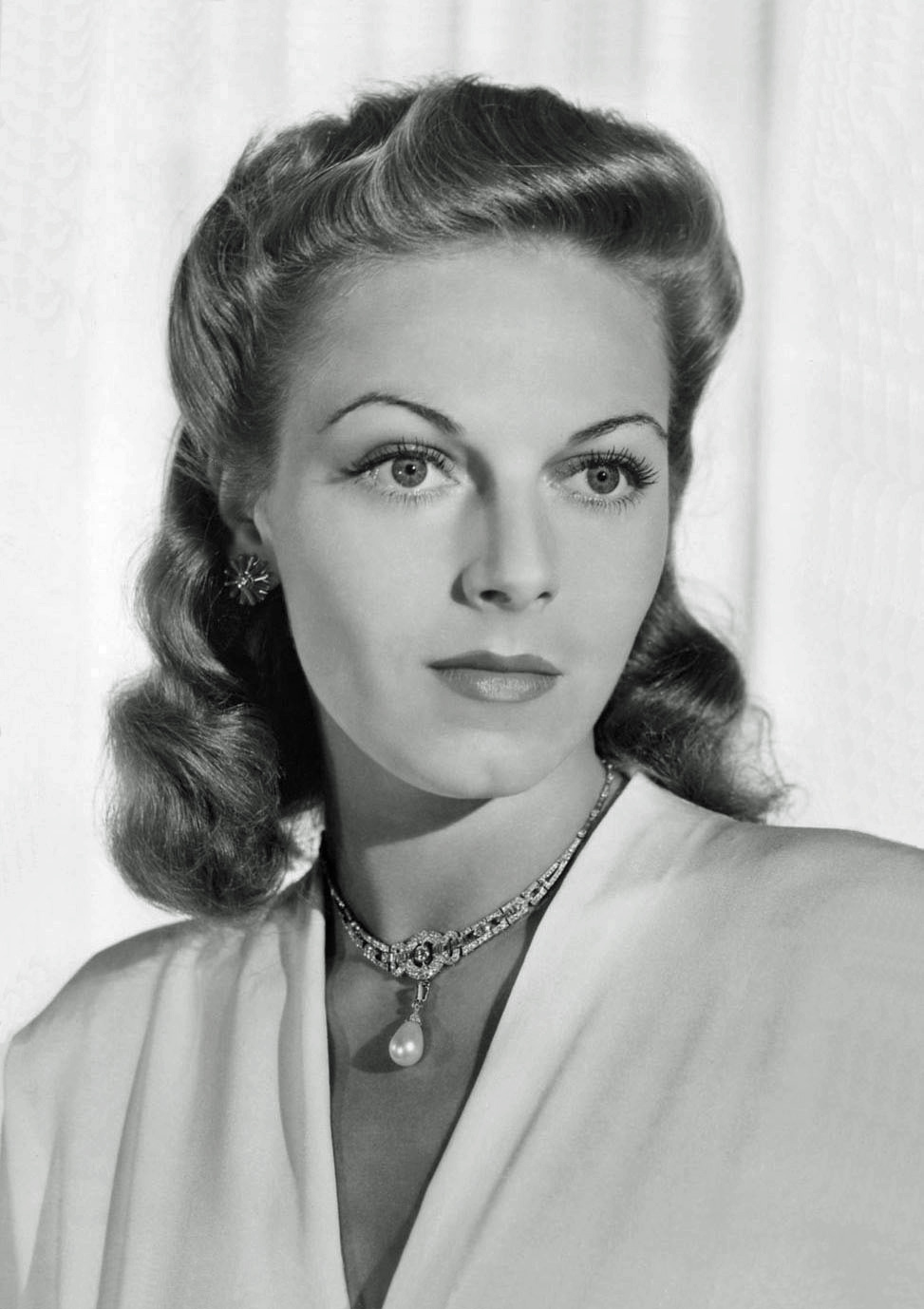 Vera Zorina                                             a dancer of many styles
German ballet dancer Vera Zorina was cast as Maria in For Whom the Bell Tolls (1943) and was two weeks into the production when the writer Ernest Hemingway insisted that the picture had to star Ingrid Bergman and Gary Cooper. Vera was immediately replaced and the damage to her budding film career was severe. Shirley MacLaine told Oprah Winfrey on her TV show that she bought the late Vera's mansion in Santa Fe after visiting it for the first time and gaining a psychic impression that a dancer had died on the staircase, and that the dead woman wanted Shirley to purchase her home. MacLaine claimed that only later did she learn the identity of the building's former owner. Uh-huh.
Linda Darnell as 'The Lady of Lourdes'
  Linda Darnell
An enormous controversy erupted when it was learned that an actress would be chosen to portray 'The Lady of Lourdes' in the 1943 movie The Song of Bernadette. When the 'good' Catholic girl Loretta Young was passed over in favour of Linda Darnell, Franz Werfel, the author of the book on which the picture is based, threatened to remove his name from the project altogether. Linda's reputation at the time was almost pornographic! Darryl F. Zanuck promised him an unknown would be chosen in her place. He lied. Linda got the part but was uncredited. By the time she was recognised on screens around the world it was too late to do anything about it.
Captain Ronald Reagan 1943
Ronald Reagan was so enraptured by his performance in King's Row (1942) that he named his 1965 autobiography after his most memorable line in the picture, 'Where's the rest of me?' He never really got to capitalize on his performance, however, because he was immediately called into the US Army, despite having initially rejected active duty claiming weak eyes. Mind you, his entire military contribution to WW2 was carried out in America. He never left the States. Perhaps, that had something to do with his clandestine recruitment by the FBI in 1943. The Bureau designated him 'T10' and convinced Captain Reagan to spy on his fellow thespians and report back to them if he learned anything 'interesting'. Unlike most of the men in uniform during the war, Ronnie was able to go home for dinner every night. J Edgar Hoover had a 'thing' about Communists infiltrating the movie industry. So did Ronnie.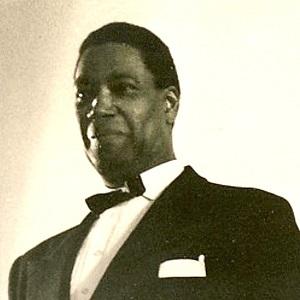 Kenneth Lee Spencer in Bataan                                                                    Spencer the singer
In World War Two very few American war pictures featured African-Americans. Bataan, made in 1943, was one that did, however. Kenneth Lee Spencer, a black American played a demolition expert named Private Wesley Epps. Spencer was a talented bass-baritone opera singer, as well as an actor.  He became frustrated over the racial prejudice existent in his homeland and moved to West Germany in 1950, where he enjoyed a successful opera and concert career. Sadly, he was killed with the other 57 occupants of an Eastern Airlines DC-3 when it crashed into Lake Pontchartrain in 1964. Spencer's very presence in Bataan meant the picture could not be screened in the Deep South, yet even then there were letters of complaint written to MGM over them having a black soldier being portrayed fighting alongside all those brave white boys!
In the 1940 version of Jane Austen's Pride and Prejudice, much is made of Mr. Bingley's annual income of 5 thousand pounds, and so it should be. The story is set in 1830. That amount in today's dollars would be the equivalent of $5,600,000! Costumes were completed and shooting was all set to commence on this picture when it was learned that David O Selznick had used every reel of Technicolor film in existence to make Gone with the Wind. There was nothing for it but to make Pride and Prejudice in black and white. If MGM's 2IC Irving Thalberg had not passed away in September 1936, production would have commenced in October with Clark Gable and Thalberg's wife Norma Shearer in the leading roles. His death saw the production deferred for a few years.