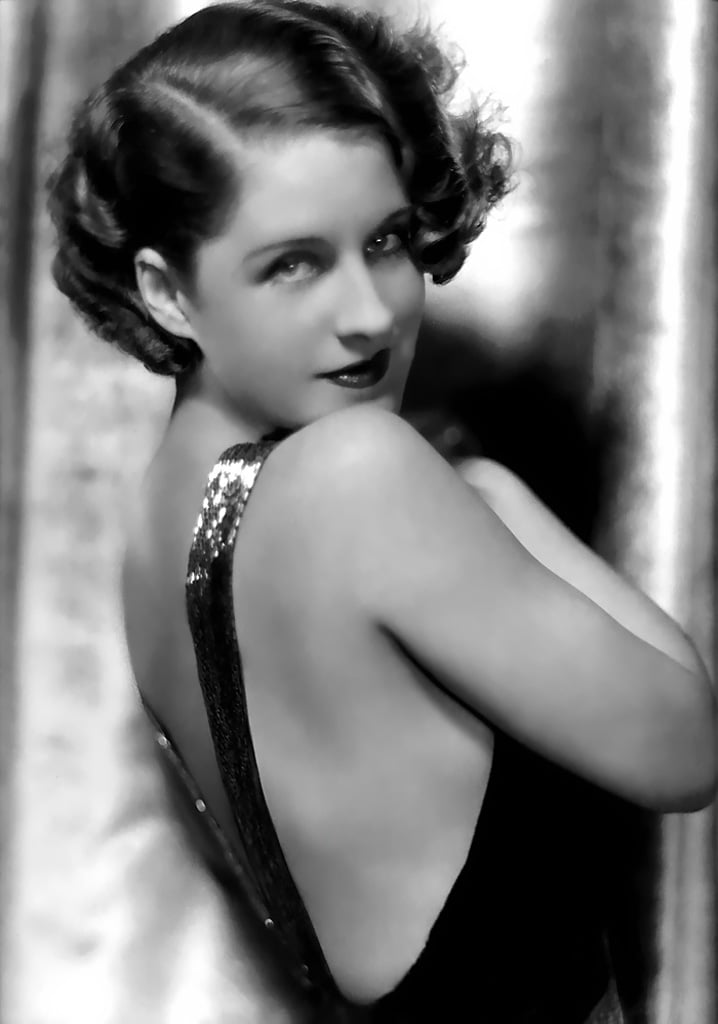 Norma Shearer                               Norma & Jimmy Stewart circa 1939         Mickey Rooney in his Andy Hardy days
Norma Shearer's husband, Irving Thalberg, passed away in September 1936. Because of his fragile heart condition the couple had, on doctor's orders, pretty much abstained from energetic sexual activity during their marriage. Once he was gone, however, Norma quickly made up for lost time. When she saw Jimmy Stewart in The Shopworn Angel (1938) she set her sights on him. Their affair lasted about six weeks before he ended it and moved on to others. The 36 year-old Norma soon staggered everyone, especially LB Mayer, by embarking upon an affair with MGM's Andy Hardy, the permanently aroused 18 year-old Mickey Rooney. Mayer personally read Rooney the Riot Act. He was told to desist or find a new line of employment. Of course, he complied.
Kate Hepburn in Mary of Scotland (1936)                                   John Ford 1936
Director John Ford had a heavy affair with Katharine Hepburn when he directed her in Mary of Scotland in 1936. He later confided to his pal John Wayne: 'Kate Hepburn is the kind of woman a man could almost leave his wife for.' Apparently, Kate even went to his wife and offered her $150,000 for his freedom. Mary kicked her out. She had plenty of money anyway. Besides, Ford would never have left her in any case, as well she knew.
Hepburn & John Barrymore in A Bill of Divorcement (1932)
Kate Hepburn made her movie debut in the 1932 drama A Bill of Divorcement, in which the aging John Barrymore played her mentally unbalanced father. Known as 'The Great Profile', he invited her to his dressing-room where he promptly stripped naked and suggested the two of them 'get on with it.' Kate admitted that he seduced her, 'but only on the second attempt.' Barrymore loved to recount to Doug Fairbanks how he would stuff a thick sock down the front of his tights when playing Romeo on stage. 'It doubled the attendance among the lady theatre-goers', he boasted.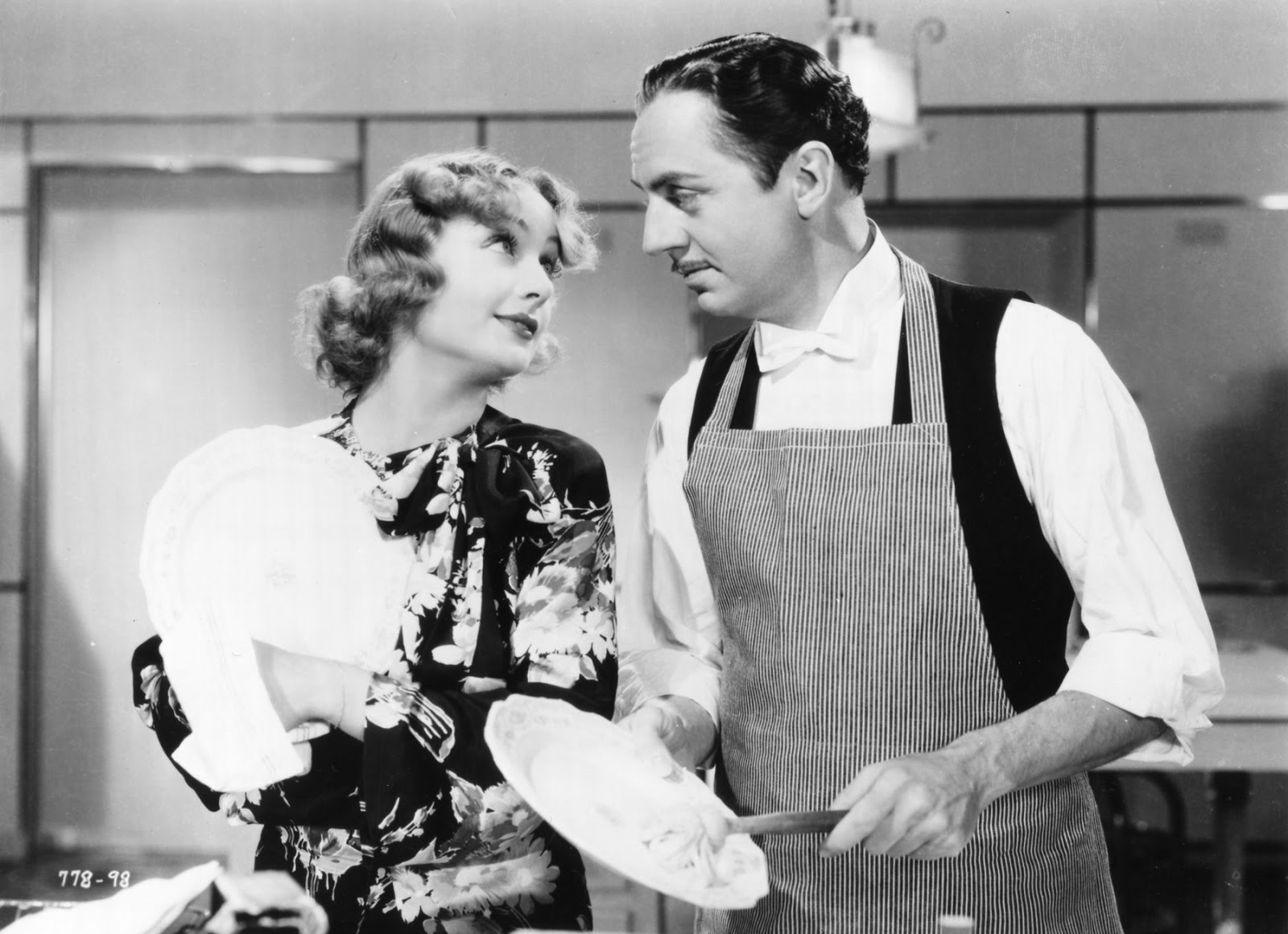 Carole Lombard & William Powell in My Man Godfrey (1936)
The delightful Carole Lombard was nominated for Best Actress for the zany 1936 comedy My Man Godfrey, even though her penchant for ad-libbing and inserting expletives into her dialogue caused the re-shooting of a number of scenes. She and co-star William Powell had been divorced about three years by the time casting commenced, but it was Powell who insisted she was the perfect choice for the role of Irene Bullock. When asked by a reporter why she had struggled as an actress when she was just plain Carol Lombard, she quipped, 'I think it was adding that fucking 'E' that made all the difference.' Sadly, she would die in a plane crash less than six years later.
  The real Earl of Essex
In the 1939 costume drama The Private Lives of Elizabeth and Essex, Bette Davis as Queen Elizabeth I goes to Errol Flynn as Robert Devereux, the 2nd Earl of Essex, in one scene in the Tower and begs his forgiveness.  As if that was ever going to happen. Queens do not beg forgiveness from anybody, it simply isn't in their DNA, and it was especially not in the DNA of Elizabeth I of England! Besides, Essex was an arrogant, strutting peacock, a brave enough soldier but a reckless one. And his recklessness had no bounds. During an argument with Elizabeth at court he turned his back on her, an unforgiveable breach of etiquette, prompting her to box his ears in front of the entire court. He whipped around and his hand went to his sword before friends intervened. The man clearly lived on borrowed time.
Elizabeth spent most of her life in fear of being betrayed or assassinated. When she decided not to renew Essex's monopoly on the importation of sweet wines (the main source of his income), he angrily plotted to seize her and take over the government. In February 1601, with over a hundred armed supporters, he marched up Ludgate Hill and into the city, urging citizens to join him in the coup. They sensibly found something else to do and the coup was still-born. Tried for treason eleven days later, Essex was found guilty and condemned. Elizabeth graciously granted his request to be beheaded in private and not in front of a jeering mob on Tower Hill.  It took a nervous executioner three strokes of the axe to sever his head. When his execution was reported to Elizabeth she was playing the virginal. She paused for few seconds – and then continued playing.
Cooper & Jean Arthur in The Plainsman (1936)
John Wayne desperately wanted the role of Wild Bill Hickock in The Plainsman (1936). He was convinced it would make him a star, but director Cecil B. DeMille wanted Gary Cooper for it. Coops who was no new-comer, by the way. Not by a long shot. He had appeared in seventy movies since his debut in 1923, but he was an excellent horseman, having grown up around horses in Montana. The completely unknown Mexican Anthony Quinn convinced DeMille he could speak Sioux. After spouting a load of gibberish he landed the role of a Cheyenne warrior in the picture and audiences cottoned to him. He would later marry DeMille's daughter Katherine. Wayne would have to wait another three years for his breakthrough role as The Ringo Kid in John Ford's Stagecoach (1939).
Father Flanagan, Rooney & Tracy 1938
The 1938 film Boys Town, starring Spencer Tracy and Mickey Rooney, earned MGM an estimated profit of $2 million. The studio had paid just $5,000 for the rights to Father Edward Flanagan's story. Spencer Tracy's Oscar-winning speech was all about Flanagan, concluding with, 'If you have seen him through me, then I thank you.' An over-zealous MGM publicity man (without bothering to confirm it with Tracy), cheerfully announced that the actor intended donating his statuette to Flanagan! The actor's response when he was told the news was understandable. 'I earned the fucking thing. I want it,' he said. The Academy hastily ordered a duplicate and presented it to Flanagan.
Vivien Leigh as Scarlett in GWTW (1939)
It may surprise the reader to learn that Vivien Leigh, a seasoned British actress, was paid just $15,000 for playing Scarlett O'Hara in Gone with the Wind in 1939. Ice-skater Sonja Henie was being paid more than that per week at the time! Katharine Hepburn desperately wanted the Scarlett role but David O Selznick's brother Myron was determined she would not get it. 'I could be difficult when I wanted to be', he admitted, 'But not as difficult as Kate Hepburn, though…her Bryn Mawr manners would have ruined Gone with the Wind. Originally, Margaret Mitchell had wanted to call her lead female Pansy, instead of Scarlett.
 Margaret Mitchell
Mitchell only lived another ten years after her famous book was made into an even more famous movie. In August 1949, she and her husband were crossing the street in Atlanta, on their way to a neighbourhood movie, when she was struck down by a speeding motor vehicle travelling on the wrong side of the road. The driver was drunk and out on bond for other serious drunk-driving offences. Margaret (49) died in hospital from her injuries.