FAITH DOMERGUE (1924 – 99)                    Cult of the Cobra (1955)                                  
Faith Domergue's name has become synonymous with Howard Hughes and his 'stable' of starlets that existed in the forties and fifties. Born in New Orleans, Louisiana in 1924, Faith was adopted at six weeks by Leo and Adabelle Domergue who kept her adoption secret while they lived. In 1941 Warner Bros. contracted the 17 year-old budding beauty and changed her name to Faith Dorn. According to Faith, her name was changed 'because Jack Warner was too stupid to pronounce Domergue.' Around that time she met 36 year-old tycoon Howard Hughes.
Howard Hughes
In October 1941 Hughes purchased her contract from Jack Warner for $50,000 and signed her to his studio RKO. Faith was still only 17 when Hughes paid to move her parents into a new home. By the middle of 1943, however, he was tired of her and enjoying affairs with Ava Gardner, Lana Turner and Rita Hayworth. Faith found out and promptly slept with Errol Flynn, more or less out of spite.
Errol Flynn
It was not until 1945 that she changed her name back to Domergue and a year later made her screen debut for RKO in Young Widow alongside another Hughes 'discovery', Jane Russell. Faith's mentor then spent an extravagant (for 1950) $3.2 million on Vendetta, a vehicle intended to turn her into an A-grader. It didn't. Her other 1950 picture, Where Danger Lives, a film noir that even Robert Mitchum could not save, also crashed and burned. Consequently, Hughes lost interest in her career.
with Robert Mitchum in Where Danger Lives         with Russell Johnson & Rex Reason in This Island Earth (1955)
After her break with Hughes and RKO she freelanced at Republic and Universal making a string of 'B' westerns and sci-fi/horror flicks. Among these was the cult film This Island Earth in 1955. Ironically, she had little interest in the science-fiction genre, yet it was these very pictures for which she will be remembered. It may surprise fans to learn that Faith spoke with a lisp. She also insisted that her surname was pronounced correctly as 'Dahmure', not 'Dohmerg'. In 1999 she perished from an undisclosed form of cancer. She was 74.
JEFF DONNELL (1921 – 88)                                            The Guns of Fort Petticoat (1957)                               
She was born Jean Marie Donnell in Maine, but was always known as 'Jeff' because of her love for the comic strip 'Mutt & Jeff'. Quite often, to avoid confusion, she was billed as Miss Jeff Donnell. No glamour girl, she was usually cast as a friend of the leading actress, a bobby-soxer, or a mousy wife or girlfriend. Her big chance to gain a reputation probably came (and went) with her portrayal of Tony Curtis's secretary in the brilliant Sweet Smell of Success (1957). Her part included a hot sex scene with Curtis but in the final cut her role had been reduced considerably and the steamy scene edited out.
with Tony Curtis in Sweet Smell of Success (1957)
Mr. & Mrs Aldo Ray                                                  Anna Lee (L) & Jeff in General Hospital
Jeff's career was almost entirely in B – features and television, but she was a solid actress who always turned in a professional performance. In 1954 she married tough guy Aldo Ray but the union lasted less than two years. 'I wasn't the pretty type and I certainly wasn't glamorous', she said, 'so I always felt fortunate to be acting.' With well over a hundred screen credits to her name, Jeff was still acting into the 1980s. Fans of the Gidget pictures of the sixties would doubtless remember her playing the girl's mother in Gidget Goes Hawaiian (1961) and Gidget Goes to Rome (1963). She was also Stella Fields, the Quartermain house-keeper, in the long-running TV series General Hospital (1979-88). In fact, she died in her sleep during the series. Her absence from the show was explained by telling viewers that Stella had won the lottery and retired.
ELLEN DREW (1915 – 2003)                            The Great Missouri Raid (1951)                                                        
Fans of the popular My Three Sons TV series (1965-72) will no doubt recall William Demarest, the actor who played Uncle Charley to Fred MacMurray's three boys. It was he that discovered fresh-faced beauty Ellen Drew in an ice-cream shop and was instrumental in getting her signed to a movie contract with Paramount in 1936 at $50 a week. Demarest was moonlighting as an actor's agent for the Edward Small Agency.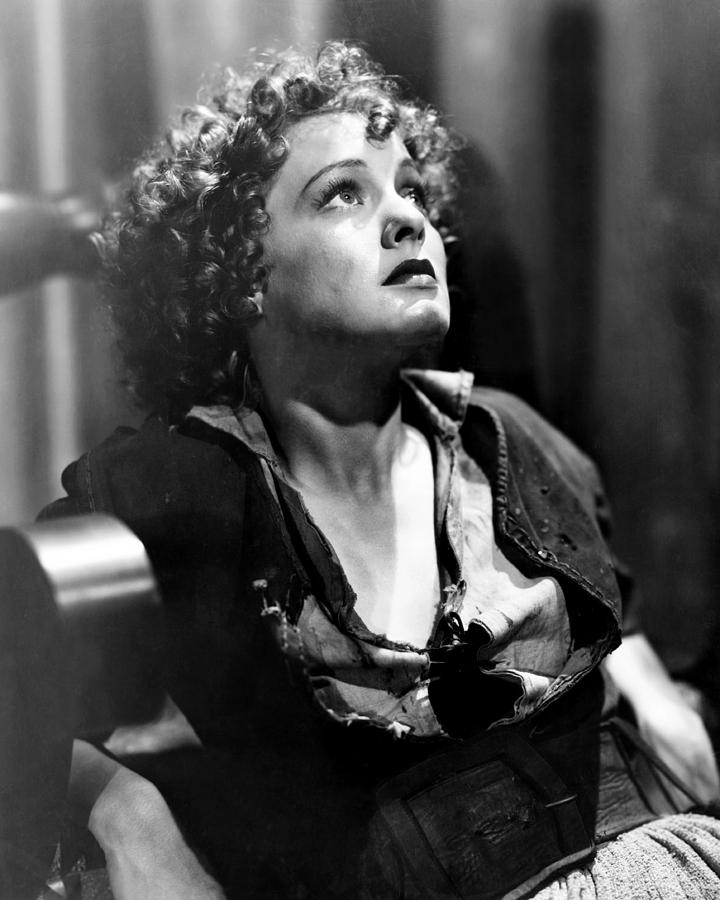 as Huguette in If I Were a King (1938)
Groomed for two years under the name of Terry Ray, she eventually got her chance (as Ellen Drew) in the 1938 Bing Crosby musical Sing, You Sinners. Her performance as Huguette in If I Were King that same year shot her to stardom. Suddenly, she was the new Paramount sensation and her salary soared to $1,000 a week! By this time she was married and had a son, information that Paramount forced her to keep secret. The studio wanted to capitalize on her appeal as an ingénue, and a husband and son definitely did not fit that image. At her peak Ellen's leading men included George Raft, William Holden, Ronald Colman, Dick Powell and Basil Rathbone, but by 1940 her flourishing career had contributed to the dissolution of her first marriage. Within a year she married screenwriter Sy Bartlett, but World War Two intervened.
Sy Bartlett and Ellen during WW2
Throughout the war Ellen focused her energies on her family and the war effort. Consequently, her career suffered, especially with the emergence of Veronica Lake as the studio's new 'flavour of the month'. When Paramount assigned her to a light-weight musical as the second banana to Ann Miller, she refused the assignment and was suspended, so she moved to London to be near her husband who was by then a major in the USAAF. Soon afterwards, Sy became the first American to bomb Berlin when his solitary Lancaster, in response to the Luftwaffe accidentally bombing London for the first time, sallied into Germany in a retaliatory, symbolic raid. It was Sy who actually released the bombs over the German capital.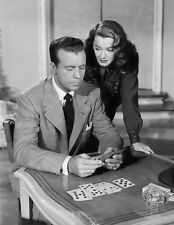 with Dick Powell in Johnny O'Clock
Ellen's absence in Britain resulted in her contract with Paramount being terminated. Darryl Zanuck offered her a long-term deal with 20th Century Fox, but he attempted to seduce her in his office at her interview so she angrily turned him down. Radio work, along with volunteering at the Hollywood Canteen followed until RKO signed her towards the end of the war. In 1946 Columbia recruited her and she turned in a scintillating performance as a faithless, alcoholic wife to a gangster in Johnny O'Clock (1947). Like so many others, the years of separation had made strangers of Ellen and Sy and, despite their desperate attempts to salvage their marriage, she filed for divorce in 1949.
By 1954 Ellen had married again and was offered the role of Margaret Anderson, the mother in a new TV series called 'Father Knows Best'. She made the pilot episode but her husband forced her to not make the series and Jane Wyatt replaced her. She made her last movie in 1957 and her final television appearance in 1961. Ellen's later years were spent at a retirement village at Palm Desert, California where she devoted her time to her beloved Pekinese named Patsy. She had a great love of dogs since her childhood. In 2003, at 88, this much-loved lady passed away from a liver condition.