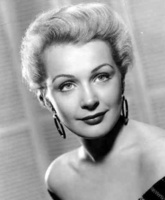 DOLORES DORN (1933 – )                  The Bounty Hunter (1954)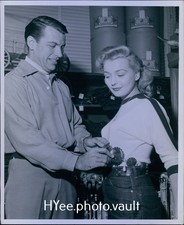 Dolores and Richard Egan                    and with Franchot Tone                                   
Dolores Dorn hailed from Chicago Illinois. Her movie career did not amount to much although she played opposite Randolph Scott in The Bounty Hunter (1954), Cliff Robertson in Underworld U.S.A. (1961) and Alan Ladd in 13 West Street (1962). Considering her less than stellar film career, it is surprising to learn that she became a noted acting teacher at the American Film Institute in 1977 and later with the Lee Strasberg Institute in 1983. She and beefcake actor Richard Egan were an item for some time. Her only other claim to fame is that she was once the fourth and final wife of actor Franchot Tone from 1956 to 1959.

CATHY DOWNS (1926 – 76)                  Bandits of the West (1953)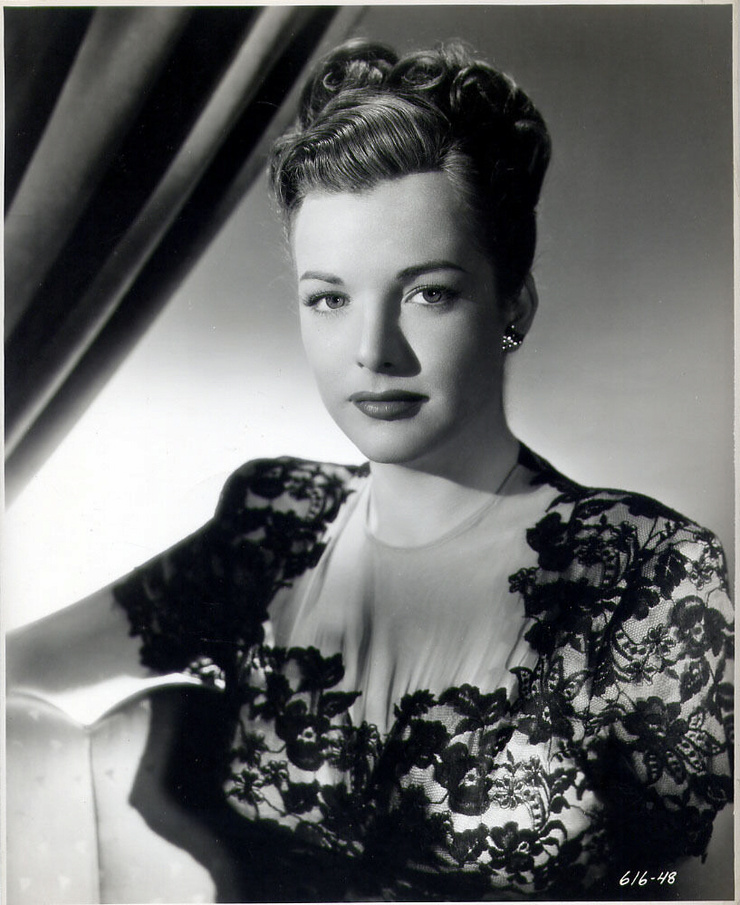 The Amazing Colossal Man (1957)                                                  
Cathy Downs was working as a model when 20th Century Fox signed her to a contract in 1944 and began grooming her for stardom. With that in mind she was given the title character's role in My Darling Clementine (1946), but little came of it and she spent the rest of her career in B – features. She was pretty enough but lacked that quality that separates the big stars from the also-rans. So, despite playing the Hollywood game, in the end she was mostly remembered for her appearance in a string of sci-fi programme-fillers that have since gathered a cult following of sorts. She was only 50 when cancer claimed her in 1976.
BELLA DARVI (1928 – 71)            in The Egyptian (1954)                                             
There are fewer more tragic Hollywood stories than that of the Polish-born actress Bayla Wegier (later Bella Darvi). One of her brothers died in a concentration camp in Poland during World War Two and some biographers claim Bayla survived life in the same camp, but that is not so. She was arrested while trying to escape south through France and imprisoned in Toulouse. She later escaped.
Sometime, either towards the end of the war or just after its conclusion, Bayla met a French businessman named Alban Cavalade in Paris. She married him in 1950 and the couple frequented the Riviera gambling spots where Bayla went through enough of her husband's money to cause him to file for divorce that same year. In June 1951 she was sitting at a table on the Champs-Elysees in Paris when Hollywood producer Darryl F. Zanuck, his wife Virginia and actor Alec D'Arcy spotted her and befriended the young beauty. D'Arcy was quickly smitten, but it was Darryl Zanuck who paid the girl's $2,000 outstanding gambling debts before inviting her to live with him and Virginia in Hollywood. She moved into the Zanuck beach house in Santa Monica, sharing a bedroom with Darryl's daughter, Susan, who despised her at first sight. By August 1953 Bayla Wegier had signed with Zanuck and changed her name to Bella Darvi. Her new surname was a combination of 'DAR' for Darryl and 'VI' for Virginia.
Darryl & Virginia Zanuck
In January 1953 columnist Dorothy Kilgallen reported: 'Although Ali Khan spends most of his public hours with Gene Tierney, he holds many a hideaway rendezvous with Bella Darvi.' Not one to limit her affections to just one man (or woman), Bella propositioned Robert Wagner but he turned her down because he knew she was 'Zanuck's girl' – and Zanuck was his boss. Before long Zanuck was touting Bella as the next Garbo and rushing her into two films, Hell and High Water (1954) and The Egyptian (1954). Marlon Brando was cast in the lead of The Egyptian, but he soon pulled out. His agent informed Zanuck that Brando did not like the director, did not like the role, and he could not stand Bella Darvi. Edmund Purdom replaced him in the picture.
Virginia Zanuck became quite attached to Bella and became her shopping buddy and all-round good friend. All that came crashing down in January 1954 when Susan informed her mother that Bella and Darryl had been sleeping together for some time. Virginia promptly threw Bella out. She moved to Paris and Darryl followed her. The Zanucks remained married but never lived together again.
Bella and Zanuck                            with Brad Dexter at the premiere of The Egyptian     and dating Robert Stack
Bella was soon sleeping around on Zanuck as well. First came Brad Dexter, then Robert Stack, then Jean-Pierre Aumont, but it was her penchant for bedding women and her consequent affair with French actress Lise Bourdin that finally saw Zanuck drop her and return to the States. Bella was basically a lesbian who only really needed male lovers to finance her gambling. In August 1956 she enjoyed a hot streak at the Cannes Casino, winning over $65,000 in two nights, but it would be lost soon afterwards.
Bella's lover Lise Bourdin
Throughout 1957 Bella used the enormous wealth of several lovers, among them wealthy Italian Renato Grassi, aviation tycoon Amiot, and one of Lana Turner's former lovers, Brazilian millionaire playboy Marc Michel, to gamble to her heart's content. Over the next few years, as long as her looks remained, Bella latched onto rich, eager men from all over. The Shah of Persia's brother, Amut, 66 year-old French industrialist Paul-Louis Weller, another French industrial giant Bernard Borderie and author Erich Maria Remarque were just a few who exchanged gambling chips for sexual favours. In November 1960 she married Claude Rouas, a San Franciscan restaurateur and former maitre d' of Maxim's in Paris. They wed in Vegas and Bella immediately began gambling at the Tropicana and then the Sands. When her new husband asked her to stop, she reluctantly agreed. The next day she talked to her lawyers about an annulment and the union was over within the year.
By 1961 Bella's debts had escalated to the point where she had to sell her jewels, furs, furniture clothes – and even her two poodles – to cover herself financially. In August of 1962, in Monte Carlo, she attempted suicide for the first time. A second attempt took place in April 1966 at Roquebrune-Cap-Martin, France. A third attempt in Monte Carlo two years later was also unsuccessful. In September 1971 she made her fourth (this time successful) attempt to end her life. In a small apartment in Monte Carlo the 42 year-old, much troubled woman turned on the gas jets. Her body was discovered a week later. Both her parents outlived her by more than a decade.