Sharon Stone                    
'Any man in Hollywood will meet me if I want that', proclaimed Sharon Stone after achieving worldwide fame in Basic Instinct (1992). 'No, make that any man anywhere', she added. One of her former boyfriends was Hart Bochner, the know-all executive in Die Hard who gets his brains blown out while on the phone 'negotiating' with the hero. When asked about her after their relationship ended he simply replied, 'she's the Anti-Christ'.
Hart Bochner in Die Hard (1988)
In a 2005 television interview Stone was asked about her 'bisexuality'. 'Middle-age is an open-minded period', she responded and casually admitted to 'dating' girls in the past. According to her biographer, Frank Sanello, she once enjoyed a sexual liaison in a Beverly Hills hotel bathroom with an un-named woman. She also explained her abrasive behaviour thus: 'If I was just normally intelligent I could probably get away with it – but I'm fiercely intelligent, and that's threatening'. One wonders how many genuinely, 'fiercely intelligent' people actually describe themselves as fiercely intelligent. Her much-quoted claims about being a member of Mensa have since been disproved.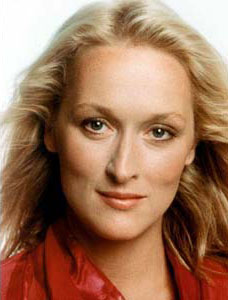 Meryl Streep
Chris Petit in Time-Out wrote rather unkindly of Meryl Streep's methods as an actress: 'Streep in action is like being asked to admire the inside of a watch when actually all one needs to know is the time'. 'Meryl Streep is an acting machine in the same sense that a shark is a killing machine', said actor/singer Cher with just a tinge of jealousy. Bruce Willis described Meryl as, '… the greatest living actor that America has, man or woman'. James Woods: 'I can't say anything bad about Meryl Streep – and I love saying bad things about people'.
Barbra Streisand
Folks were unimpressed in 2003 when Barbra Streisand sued a photographer because he took aerial pictures of the California coastline that just happened to include a shot of her Malibu estate! To everyone's joy she lost the suit and was ordered to pay the photographer's legal fees into the bargain. Prior to the 2004 US elections she promised to leave America forever if George Bush was re-elected. He was – she didn't, and America was stuck with both of them. It is no secret that many famous people believe that from an early age they have been destined for greatness. Streisand is one of those people. Before she became famous she worked as an usherette in a cinema. Whenever she escorted patrons to their seats she concealed her face, or so she now says. She did not want them later recalling her humble beginnings. Ho-hum.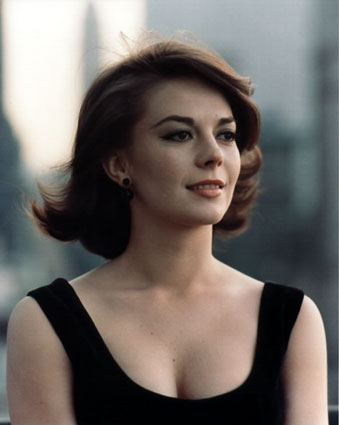 Natalie Wood                                             Lana Wood                                                                        Robert Wagner
It appears that Natalie's sister, Lana, is utterly convinced that something sinister happened the night Natalie died and that Robert Wagner was at least partially responsible for her death. It is impossible, however, to piece together recollections from all the individuals present the night she drowned and arrive at a logical, accurate appraisal of what eventuated. Wagner, therefore, like anyone else in a similar situation, must be considered 'innocent until proven guilty', and that does not look like ever changing. I remain convinced that Natalie had a fling with Christopher Walken, but that was nothing unusual for her. She liked guys. For that matter Bob liked women too. Extra-marital dalliances in the Hollywood of their time were pretty much par for the course for all but a minority. Whether it led to her death, however, is highly speculative.
Loretta Young
Loretta Young had a reputation for man-eating that bordered on nymphomania, according to notorious Hollywood gossip and former actor Anderson Lawler. Her secret baby to Clark Gable is a secret no more, but fans are probably unaware of her other romances. Lawler knew the business of everyone and he delighted in relating his discoveries to anyone who would listen. Loretta tried her best to drag Spencer Tracy away from his wife during their torrid affair, but was unsuccessful. Her affair with Jimmy Stewart ended when he flatly refused to marry her. She stole George Brent away from Bette Davis.
Hollywood gossip Anderson Lawler
Other lovers included Herbert Somborn who was Gloria Swanson's second husband, Gilbert Roland and Ricardo Cortez. There were directors Eddie Sutherland and Gregory Ratoff, not to mention writers John McClain and Robert Riskin. Socialite playboys Jock Whitney and Willis Buckner also warmed her bed, as did the bisexual tennis champion Fred Perry. And the list did not end there. Tyrone Power, in between other bed-mates of both genders, David Niven and Wayne Morris all enjoyed intimate moments with Hollywood's 'Attila the Nun', as she was known. Even the gayest actor in Tinsel Town, Cesar Romero, took time away from his true love Desi Arnaz (if we can believe Mr. Lawler) for a brief roll in the hay with the ever eager Miss Young
BOX-OFFICE POISON                               
On May 3, 1938 an article appeared in the Independent Film Journal. It was titled 'Box Office Poison' although the complete article from which it was drawn was titled 'Dead Cats' and published by the Independent Theatre Owners Association of Manhattan. The majority of the article read as follows:
'Wake up! Practically all of the major studios are burdened with stars – whose public appeal is negligible – and receiving tremendous salaries necessitated by contractual obligations…Among those players whose dramatical (sic) ability is unquestioned, but whose box-office draw is nil, can be numbered:
Greta Garbo                                       Marlene Dietrich                                                           Mae West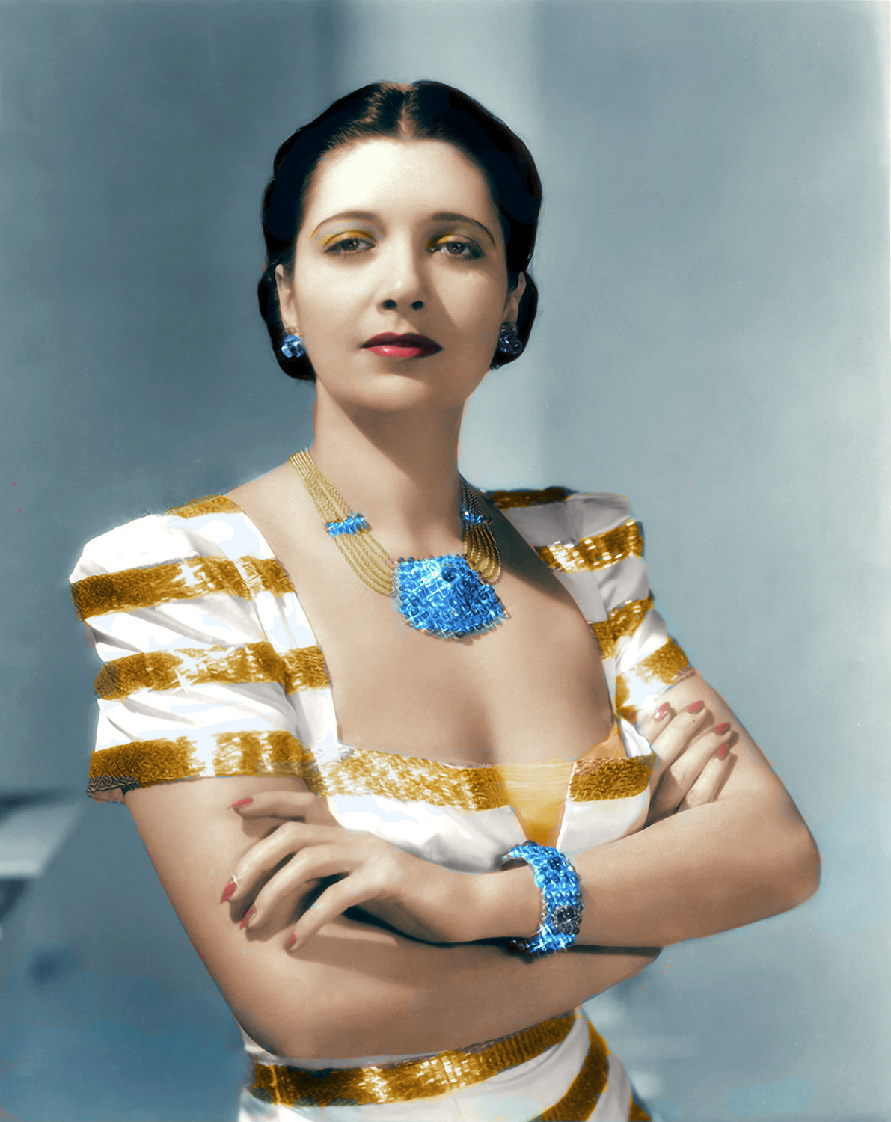 Joan Crawford                                     Kay Francis                                           Norma Shearer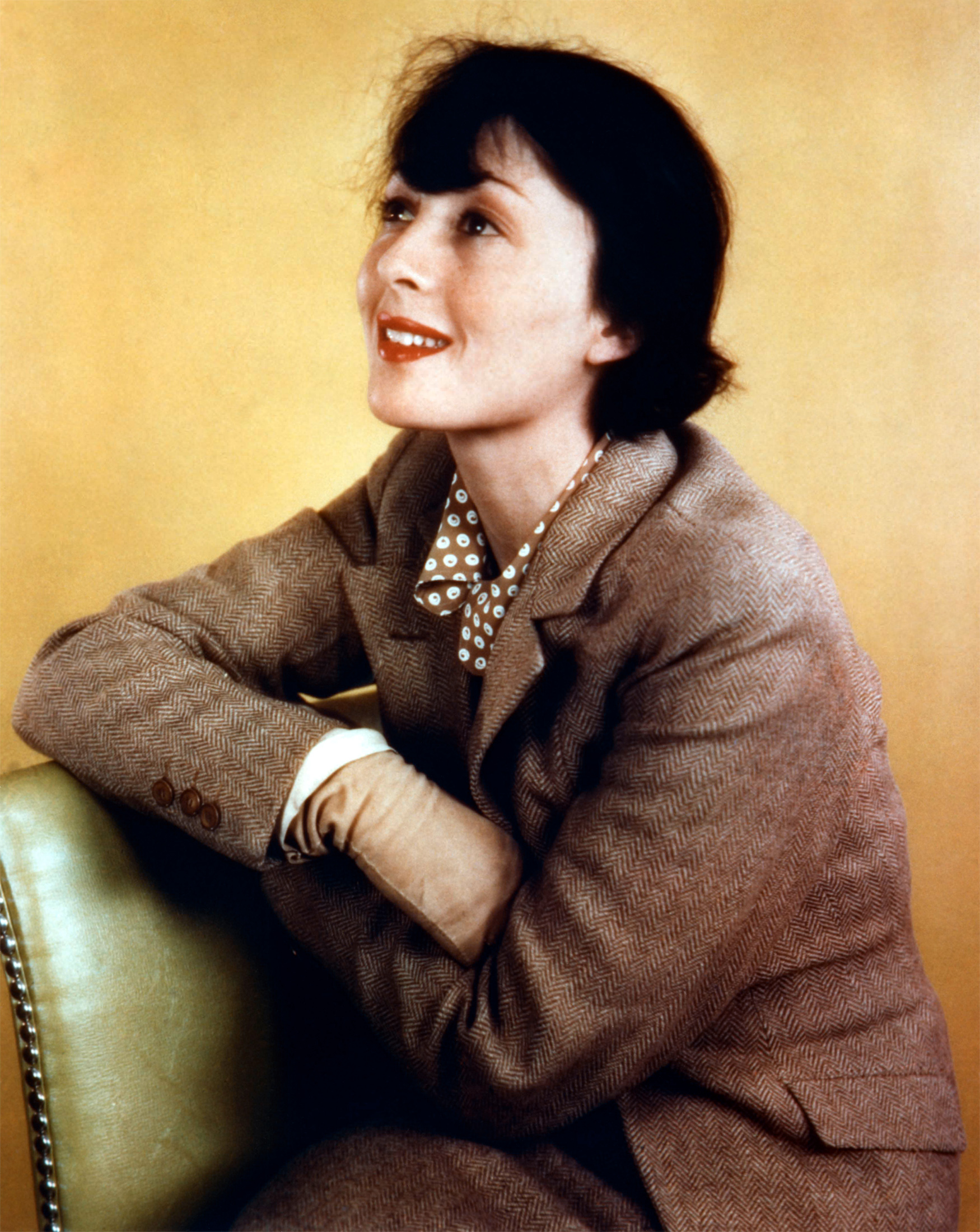 Luise Rainer                                         Dolores Del Rio                                 Katharine Hepburn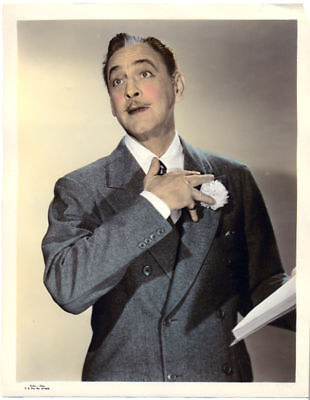 John Barrymore                                   Fred Astaire                                             Edward Arnold
Garbo, for instance, does not help theatre owners in the United States…Kay Francis, still receiving many thousands a week, is now making B pictures…Dietrich, too, is poison at the box office…'
The article also listed some actors who 'deserve their high salaries, among them the following:
Shirley Temple, Clark Gable, Gary Cooper, Bette Davis, Myrna Loy, William Powell, Jean Arthur, Spencer Tracy, Cary Grant and Carole Lombard among others. Studios, it was stated, were 'safe' to put these stars in their pictures, knowing their 'undeniable' popularity would generate substantial profit.
Over the years since 1938 there have been several more 'box-office poison' lists submitted in newspapers, magazines and recently on-line, but the first list caused quite a stir. Ironically, most of those originally maligned made comebacks and enjoyed long and successful careers despite the stigma. In 1949, Mary Armitage's 'Film Close-ups' newspaper published its list for that year and it included two of the stars who had 'deserved' their salaries back in '38 – Bette Davis and Shirley Temple.
The original list came out just as Joan Crawford signed a massive new deal with MGM at a figure reported to be in the vicinity of $1.5 million! Miss Hepburn, too, was about to buy her way out of her RKO contract because she had received a better offer from Columbia. Garbo's pictures had been popular in Europe but not so in America, it is true, but with a European war looming her career was about to draw to a close anyway. Mae West's time had come and gone and Norma Shearer was always going to struggle to get decent roles now that her husband, MGM's 2IC Irving Thalberg, was dead. Barrymore was a drunken has-been and Rainer was dropped by Louis B Mayer (despite her two Oscars) because she would not 'play the game', or so it was said. Astaire's genre had become passé and Del Rio, Francis and Arnold were never huge drawcards even at their peak.