CAPTAINS COURAGEOUS (1937)                                  
I have watched Captains Courageous only twice because, frankly, I cannot abide Spencer Tracy's portrayal of the Portuguese fisherman Manuel. In fact, I only watched it the second time because of Freddie Bartholomew's superb performance and to see Lionel Barrymore 'box his ears' better than anyone has ever done in any movie I have ever seen! Tracy did not want to make this picture for several reasons.
Tracy as Manuel
First, he did not want to have his hair curled. Second, he dreaded the thought of having to sing a couple of ditties. Third, he had no intention of attempting a Portuguese accent, so he opted for a Yiddish one (which was diabolical anyway). Fourth, he did not believe he could play Manuel as a 'happy man' without looking like an idiot. Fifth, he figured the picture was mostly about the boy Harvey, played by Bartholomew, and that his own part was virtually a supporting role. And he was just about right all five times. Indeed, he hated his performance – right up until the moment he was nominated for an Oscar that is! And then he won, would you believe? It was almost poetic justice when he was handed his statuette at the Academy Awards night, only to discover it had been incorrectly inscribed to 'Dick Tracy' instead of 'Spencer Tracy'. The Academy replaced it later that week.
CARNAL KNOWLEDGE (1971)                            
This picture was produced and directed by Mike Nichols, the director of Who's Afraid of Virginia Woolf? The rating 'SMA' – Suitable for Mature Audiences – was introduced following the blitz of four-letter words in 'Woolf'. Nichols then made The Graduate in which he stretched the boundaries of decency again by having his young star sleep with his best friend's mother. His Catch – 22 provided another sexual milestone when he gave us a mainstream star, Paula Prentiss, appearing in full frontal nudity. Carnal Knowledge would show Ann-Margret full frontal as well. She would be Oscar-nominated for her role and was bitterly disappointed when she lost, blaming the controversial nature of the subject matter for the result. I would venture to suggest that not enough Academy voters saw the thing because it is a lousy, lousy movie.
CONQUEROR, THE (1956)           
The decision to cast the world's most iconic cowboy as the 12th century Mongol warrior Genghis Khan has to be the worst piece of casting in the entire history of the cinema. Director Dick Powell was approached by a highly enthusiastic Wayne who insisted that The Conqueror was the movie he wanted to do next. 'Who am I to turn down John Wayne?' said Powell later. In retrospect even 'the Duke' admitted he had made a catastrophic blunder, suggesting the moral of the film should be – 'not to make an ass of yourself trying to play parts you're not suited for.' He might also have added, 'and learn to tell the difference between a good script and a pile of crud.' In all honesty, the moment the Duke said to an interviewer; 'I see Genghis Khan as a gunfighter', Powell should have packed up his megaphone and headed for the hills.
HELL TO ETERNITY (1960)                     
Whereas a vast number of Americans have heard of the World War One Medal of Honour winner Sergeant Alvin York, it is doubtful if many would be familiar with the name Guy Gabaldon, yet he captured even more enemy soldiers single-handedly during the Second World War than did York in the first. More than any American soldier ever, in fact. On Saipan, 8 July 1944, PFC Guy Gabaldon brought in eight hundred Japanese prisoners single-handedly, bringing the total number personally captured by him on Saipan and Tinian to 1,500! Equally astonishing – he was just 18 years old at the time!
Jeff Hunter as Guy Gabaldon               Guy Gabaldon (front) on the set
Guy stood just 5'4" tall and weighed 130 lbs. The actor selected to play him in this picture, Jeffrey Hunter, was a strapping, handsome six footer who happened to be 33 years old. Guy was of Mexican descent, a Chicano; Hunter was as Caucasian as you can get. It took until the year this picture was released for Gabaldon to be awarded the Navy Cross for his actions back in '44. His supporters remain convinced that he missed out on a Medal of Honour because of his Mexican background and the fact that he had been raised by a Japanese-American family.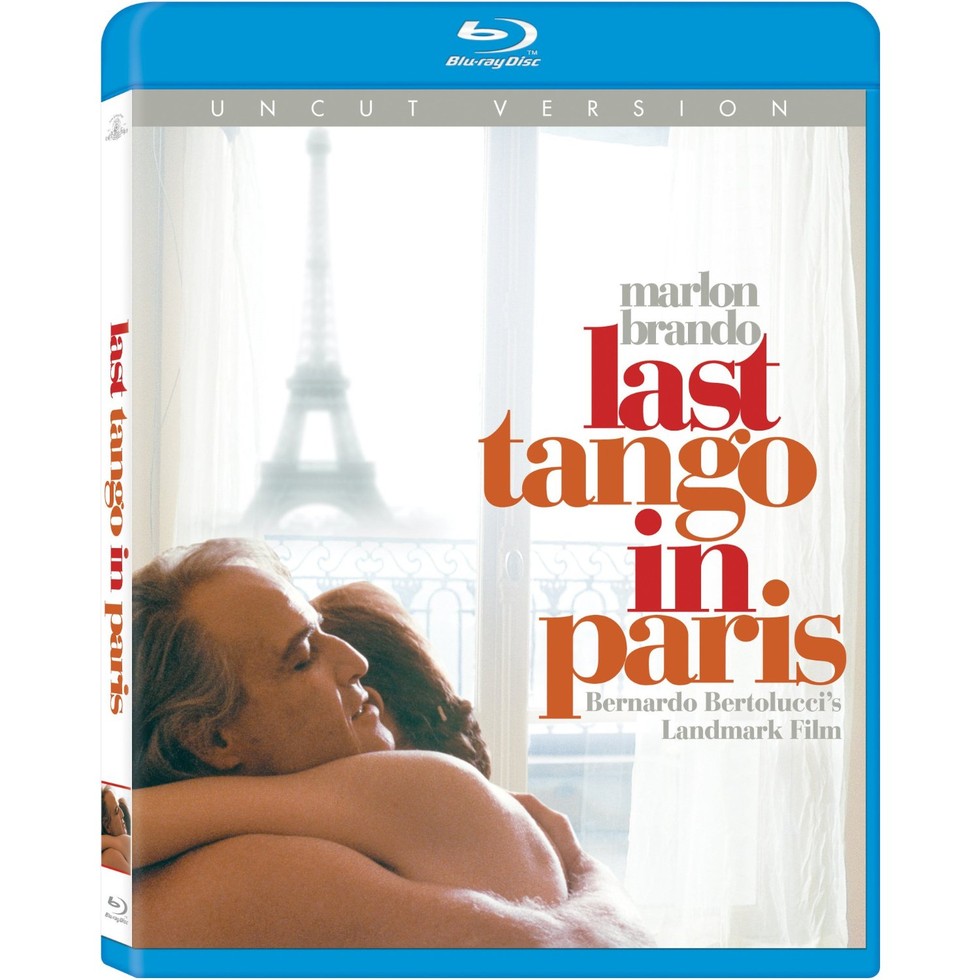 LAST TANGO IN PARIS (1972)    
Pauline Kael has often been described as the most prominent movie critic in America. While working for the New Yorker she gave this film an enormously positive review that lost her fans across the globe. She described Last Tango in Paris as, 'The most powerfully erotic film ever made, and may turn out to be the most liberating…Bertolucci and Brando have altered the face of an art form.' Really? And this from the same woman who was fired from the popular women's magazine McCall's because of her negative reviews of Lawrence of Arabia, Dr Zhivago, The Pawnbroker and A Hard Day's Night. She once was asked her opinion of Chaplin's Limelight, and responded by assessing it in a single word – 'Slimelight'. I have nothing against pornography per se, as long as it does not involve children or violence, but to describe it in glowing terms as 'art' is as ludicrous as describing ultimate fighting as a 'sport'. Ultimate fighters are extraordinarily tough, fit, driven people, but what they do is a far cry from what most of us would call 'sport'. 'Last Tango' is a lot of things too, but 'liberating' is not one of them, no matter what Miss Kael might think.
NED KELLY (1970)                         
Tony Richardson directed this disappointing film about Australia's most famous outlaw/bushranger. I have never shared my fellow Australians' fascination or admiration for Ned Kelly. The man had flair and considerable courage, but he and his gang shot and killed three police constables before cold-bloodedly murdering an informer, and then set in motion a plan to derail a trainload of police that, fortunately, went awry. They were not exactly squeaky-clean guys. I cannot help but think that the gang's decision to construct suits of armor from ploughshares had more to do with their long-lasting fame than anything else they did or said.
The real Ned Kelly
Even so, the choice of skinny, long-haired, spud-ugly pop singer Mick Jagger of the Rolling Stones to portray him on the screen, bugged even me. Kelly was a big, strong, tough Irishman from the rugged Australian bush. Having Jagger play him was the equivalent of picking Johnny Mathis to portray Mohammed Ali in a boxing biopic. It almost goes without saying that Ned lovers in Oz suffered mass apoplexy when Mick got the nod for the role, not least of all because they were well aware that, had he attempted to don Kelly's incredibly heavy suit of armor in real life, chances are he would have fallen flat on his face! Irish admirers of Ned (and there are many) took it as a personal insult when their hero was portrayed by, of all things, an Englishman.