Bette Davis was never a raving beauty. Indeed, when Jack Warner sent a representative to the railway station to greet her on her arrival in Tinsel Town, the man returned empty-handed, declaring that nobody even remotely looking like a movie star got off the train. Be that as it may, she was a real man-eater once she got the hang of it. Claudette Colbert once said that the only big star she knew of (including herself) who made it to the top without going via the 'Casting Couch' was Bette. Basically, that was because she was already in demand when she was signed up from Broadway. There was no need to offer her body to get her foot in the door. The door was wide open from the beginning.
Claudette Colbert
Director William Wyler was the love of Bette's life, she often said, although some researchers would argue that Franchot Tone fit that description better than he. Wyler described her as passionate, emotional, and 'with more energy than anyone I'd ever known'. Their affair was a torrid one, he recalled, but she was 'too much for me', he added rather ungallantly. He ended their affair by marrying someone else during the making of The Letter (1940). Below are listed many (but not all) of her known lovers.
Bette and director William Wyler 1940                            Bette and Franchot Tone in Dangerous
1932: Spencer Tracy hooked up with her when they made 20,000 Years in Sing Sing (1932). It was not a lengthy affair. Tracy's drinking was something most of his lovers (with the        exception of Kate Hepburn) could not endure for long.
with Spencer Tracy
1932: Bette married band leader Harmon Oscar Nelson from 1932-8). Legend has it that she dubbed the Academy Award statuette 'Oscar' because its backside closely resembled his.
with her husband Harmon Oscar Nelson
1933:  In 1933 she commenced a four-year affair with pianist Kerry Johnson.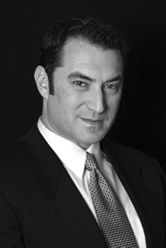 Kerry Johnson
1933:  Radio personality Justin Mitchell racked up a pretty impressive batting average in the thirties and forties. Apart from marrying Oscar-winner Luise Rainer (1934-8), he also had intimate relationships with several Hollywood stars including Bette. Other unlikely lovers who made it into his bed were Vivien Leigh, Paulette Goddard, Ginger Rogers and Gloria Stuart. Gloria was the actress who played the 100 years old Rose in James Cameron's Titanic (1997).

Justin Mitchell
1935:  Bette made Dangerous with Franchot Tone in 1935 and they were soon involved off-screen. In fact she was mad about him, but Joan Crawford was already there ahead of her. When Crawford married Tone it ignited Bette's lifelong hatred of her.
Franchot Tone and Bette                                        Franchot Tone and Joan Crawford
1937:               Director William Wyler and Bette began their relationship during the shooting of Jezebel in 1937. Many years later she acknowledged that he was the love of her life. He sent her an ultimatum during the shooting of The Letter (1940), demanding a positive answer regarding marriage by the following Wednesday or he would marry someone else. Bette put off opening his letter too long and he went ahead and carried out his threat.
Bette and Willy Wyler
1938:  Anatole Litvak directed her in The Sisters and he and Bette embarked on a torrid affair while he was married to Miriam Hopkins. Far from being remorseful in any way, Bette blamed Miriam for the feud that erupted out of the affair. 'She was a real bitch…a terribly good actress, but terribly jealous', was her assessment of her wronged rival. Surprisingly, both ladies shared an occasional sense of humour about their feuding. On one occasion they even posed shaping up to one another wearing boxing gloves. Director Vincent Sherman stood between them as the referee. Sherman, too, would later become one of Bette's lovers.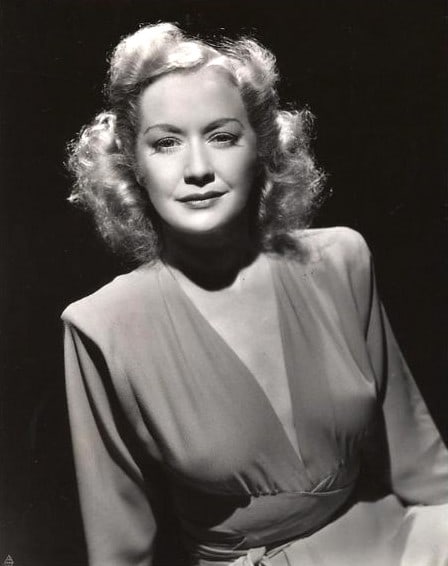 Anatole Litvak                                                     Miriam Hopkins
1938:  A busy year in the sack for Bette got busier when she took yet another lover, the billionaire Howard Hughes. They enjoyed idylls in Malibu throughout August 1938 until her husband and a private detective caught them together. In later years Bette often discussed hilarious details about her affair with Hughes with interested crew members on her films.
Bette and Howard Hughes 1938
1938:  Humphrey Bogart was quite a ladies' man in the thirties, enjoying a relatively brief romance with Bette before moving on to others.
with Humphrey Bogart
1939:  Gilbert Roland and Bette were lovers for a short time when they made Juarez together in 1939.
Gilbert Roland in Juarez
1939: Bette (30) and Irish-born leading man George Brent (39) made 5 movies together and began their 2-year romance in 1939. Some researchers claim that their relationship commenced in 1937 after Brent's divorce from his second wife was finalised.
Bette and George Brent
1940:  In her biography titled 'Dark Victory' Bette told of having a fling in Hawaii with Columbia Pictures producer Robert. S. Taplinger prior to making The Letter.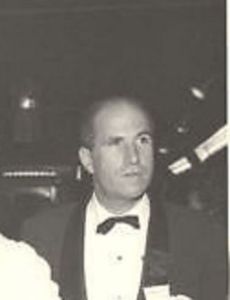 Robert S Taplinger
1940:  In 1940 she wed inn-keeper Arthur Farnsworth, the second of her four husbands. He died from a skull fracture after a fall. The man was suffering from an undiagnosed blood clot incurred in a previous fall in New Hampshire and it is believed that this led to his second and fatal collapse on the streets of Hollywood.
with husband Arthur Farnsworth
1943:   A 'dalliance' with handsome Gig Young when they made Old Acquaintance (1943) together was short-lived, which was probably a good thing in hindsight. He was a hopeless alcoholic who, years later, would be found dead with his last wife in what police viewed as a probable murder-suicide.
Bette and Gig Young
1944:  Director/actor Vincent Sherman and Bette got it on (1943-4) during the filming of Mr. Skeffington (1944). A much-publicized romance with a Signal Corps Corporal name Riley, a man she met at the Hollywood Canteen that same year, was nipped in the bud when the man was (rather suddenly) shipped overseas.
with Vincent Sherman 1944
1945:  Bette married artist William Grant Sherry on December 3, 1945. The couple had a daughter Barbara (B.D.). It was she who published 'My Mother's Keeper' in 1985, a tell-all biography that painted her famous mother in possibly a worse light than Christina Crawford's 'Mommie Dearest' had painted Joan! In it Barbara described Bette as a mean-spirited, profane, neurotic boozer who took out her anger at the world on those closest to her.
Mr & Mrs William Sherry               Barbara (b.d.) and her mother          
1946:  Glenn Ford and Bette were lovers (according to his son's book 'Glenn Ford: a Life') in 1946 when they co-starred in A Stolen Life. His father had always maintained that he had turned down her advances because he was married to Eleanor Powell at the time. His son knew otherwise.
with Glenn Ford in A Stolen Life (1946)
1950:  Bette and Gary Merrill fell in love on the set of All about Eve (1950) at a time when both were married to others. From 1950 to 1960 their marriage was a continuous running battle despite their enormous attraction to one another. He was a nasty alcoholic and often got physical when they argued. After the divorce neither married again, yet Bette still kept his picture in a prominent place in her home until the day she died. She once offered another explanation for the failure of their marriage. 'Gary married Margo Channing and I married Bill Sampson', she said, referring to the roles they played in All about Eve.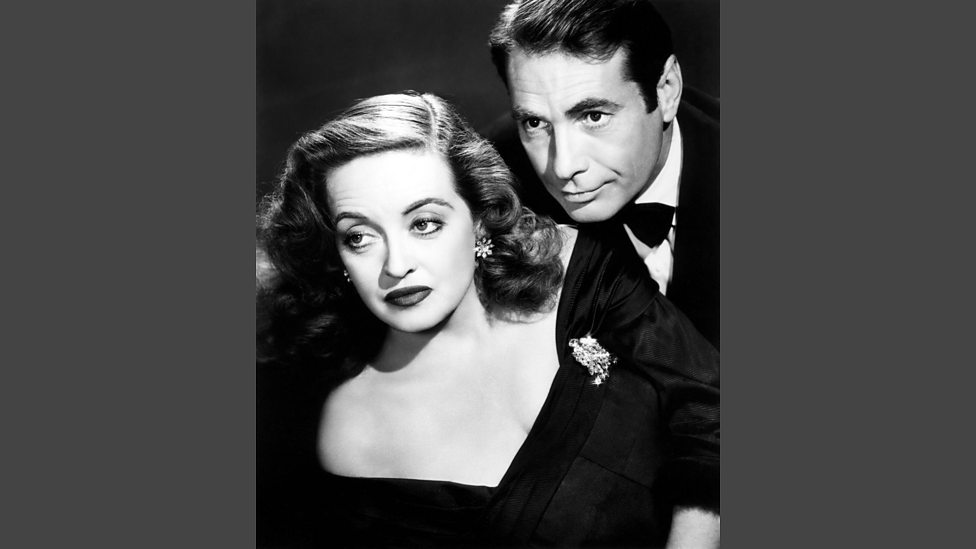 Bette & Gary Merrill in All About Eve (1950)
1951:  Barry Sullivan and Bette had an affair while making Payment on Demand in 1951. She was still married to Merrill at the time.
with Barry Sullivan in Payment on Demand (1951)
By 1961 Bette's career had come to a standstill. In fact, she went so far as to place a 'Job Wanted' ad in the local trade papers. Her career received an unexpected boost when she was belatedly Oscar-nominated for her performance in Whatever Happened to Baby Jane? (1962). She was still appearing in TV shows and the occasional movie right up until her death in 1989 at the age of 81.