1944       Bing Crosby
1945       Bing Crosby
1946       Bing Crosby
1947       Bing Crosby
1948       Bing Crosby
For five straight years Bing Crosby swept all before him. And I still don't understand why he was so popular. He had a pleasant voice, but his personality grated on me something chronic. I realize that Going My Way (1944) and The Bells of St. Mary's (1945) were monster hits for him and the 'Road' pictures with Bob Hope were enormously popular, but the guy just bugged me. I thought he was a dead set phony.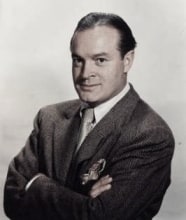 1949       Bob Hope
Most comedians would argue that Bob Hope was the biggest phony of all. And maybe he was. It was no secret that he had a team of writers cranking out one-liners for him, but he had a delivery style that made me laugh. Once I learned about the millions he made off his annual trips to the war zones (especially Vietnam), I had no time for the man, but he made the 'Road' pictures work and I thank him for that.
1950       John Wayne
1951       John Wayne
The Duke finally hit it big in 1939 with Stagecoach. He then managed to keep one step ahead of the draft throughout WW2 while much of his competition went off to war, although it must be said that the majority of them never got within a bull's roar of the fighting. By 1950 Wayne was at his peak, having been nominated for an Oscar for Sands of Iwo Jima (1949) and about to commence a string of great westerns with John Ford that would keep him hot at the box-office for several years. In 1954 he topped the poll for a third time.
1952       Martin & Lewis
Dean Martin and Jerry Lewis burst on the movie scene in the late forties and were cherry ripe by 1952 when they grasped their moment in the sun. Their funniest film, in my opinion, Scared Stiff, would not be released until 1953, but Sailor Beware and Jumping Jacks (both released in 1952) were almost as good.
1953       Gary Cooper
Coops was well and truly over the hill by now, so how he ended up as the number one box-office draw in the nation can only be attributed to the popularity of the monumentally over-rated High Noon that hit the screens in 1952. His other films around this time were even less interesting so it could only have been the impact of High Noon. Weird.
1954       John Wayne
1955       James Stewart
Westerns were hot in the fifties and Jimmy Stewart resurrected his career with them. Then, in 1954, he starred in The Glenn Miller Story and Hitchcock's Rear Window, followed by The Far Country and The Man from Laramie in '55. Four big successes were enough to put him over the top.
1956       William Holden
Bill Holden's biggest year was probably 1954 – Executive Suite, Sabrina, The Bridges at Toko-Ri and The Country Girl – but '55 clicked with the cinema-going public as well. Picnic and the saccharine Love is a Many-Splendored Thing were hits that year and big enough to elevate him to #1 at the box-office.
1957       Rock Hudson
Rock Hudson took all before him in 1957 and 1959. Giant and the popular melodrama Written on the Wind probably accounted for his rise to the top of the heap in 1957, but his pictures in '58 were pretty ordinary. The first of his outings with Doris Day (Pillow Talk) came along in '59 and may have helped in that year to get him to the top for a second time.
1958       Glenn Ford
Westerns were still popular in 1958 and Glenn Ford came across as a man of integrity, unruffled and determined. Fans loved him and he chose his movies carefully. His 3.10 to Yuma (1957) was followed up in 1958 with Cowboy and The Sheepman. All three were strong hits.
1959       Rock Hudson
1960      Doris Day
Doris and Rock Hudson embarked upon a string of super-popular romantic comedies from 1959 until 1964. There were other hits opposite David Niven, Cary Grant and Rex Harrison as well, but it was probably the Doris-Rock features that saw her top the polls in no fewer than four years!
1961         Elizabeth Taylor
Even Liz admitted that Butterfield 8 (1960) was not one of her best performances and that she probably won the Best Actress Oscar because of her near fatal recent illness. Probably? It would be equally accurate to suggest that she topped the poll in '61 for the same reason. It was the only movie she made from 1960 to 1962.
1962       Doris Day
1963       Doris Day
1964       Doris Day
1965       Sean Connery
Connery made three movies in 1964 and two in 1965. Marnie and Woman of Straw were flops in '64 and nobody went to see The Hill a year later. But everybody went to see Goldfinger and Thunderball. Everybody.
1966       Julie Andrews
1967       Julie Andrews
Mary Poppins (1964) and The Sound of Music (1965) made Julie Andrews the biggest female star on planet Earth. She could do no wrong. Until she did. Torn Curtain, Hawaii, Darling Lili and Star! All four were bombs, but that was after she rode the crest of the wave for two consecutive years.
1968       Sidney Poitier
If bookmakers were taking bets on who would top the box-office in 1968, the chances are they would have had Sidney Poitier at short odds. In 1967 he made three fine movies – To Sir with Love, In the Heat of the Night and Guess Who's Coming to Dinner.
1969       Paul Newman
1970       Paul Newman
By 1968 Paul Newman had put together some solid performances and was a strong box-office draw. The icing came on the cake when he and Robert Redford starred in the universally enjoyed Butch Cassidy and the Sundance Kid in 1969.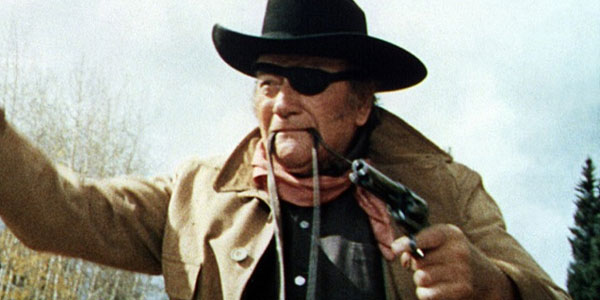 1971       John Wayne
The screen's greatest cowboy earned his fourth Quigley gong twenty years after his first with his Oscar-winning turn as the one-eyed, boozing Rooster Cogburn in True Grit (1969).
1972       Clint Eastwood
1973       Clint Eastwood
More than a decade after his spaghetti westerns Clint Eastwood emerged as a super-star when he portrayed Detective Harry Callahan in Dirty Harry and Magnum Force. He would top the polls three more times in the future.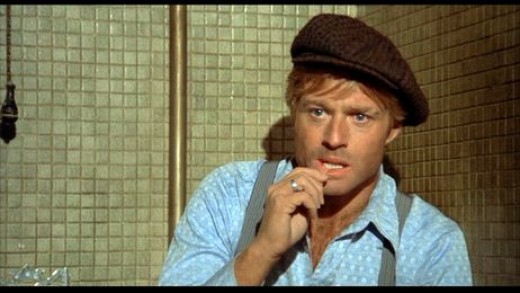 1974       Robert Redford
1975       Robert Redford
1976       Robert Redford
When we look at the movies made by Redford over this period it is little wonder that he dominated the polls for three years in a row. Jeremiah Johnson and The Candidate in '72 were good films; The Sting and The Way We Were maintained the standard a year later. Three Days of the Condor and the brilliant All the President's Men (1976) added to a fine body of work.
1977       Sylvester Stallone
The overwhelming success of Rocky (1976) was enough to give Stallone the award for 1977. Pretty much everything he has produced since then has been rubbish.