The Quigley Publications Poll determined the top box-office stars each year. Here are the winners for each year from 1915 until 2013 – Part 1 (1915-43).
1915       William S. Hart
1916       William S. Hart
Hart hailed from New York where he became famous for his 1899 portrayal of Messala in 'Ben-Hur, but it was his movies as a western hero that won him the first 'King of the Box-office' accolades.
1917       Douglas Fairbanks
1918       Douglas Fairbanks
Doug Fairbanks was the action hero of his day, an iconic figure in silent movies who portrayed swashbucklers with an athleticism and grace that was unique. At his peak he was the most recognized man in the world, with the exception of Charlie Chaplin.
1919       Wallace Reid
1920       Wallace Reid
Wally Reid was a major matinee idol who died young. Daredevil auto movies were his thing, but his involvement in a train crash would inadvertently lead to his early demise. His studio doctor administered morphine for his injuries so that he could continue filming and he became hopelessly hooked. Reid died in a sanitarium in 1923, aged just 31.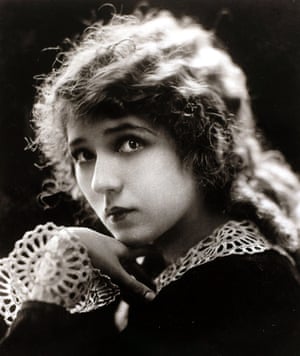 1921       Mary Pickford
1922       Mary Pickford
Mary Pickford was known as 'America's Sweetheart', even though she was a Canadian by birth. She married Fairbanks and, together with Chaplin and director D. W. Griffith, they formed United Artists.
1923       Thomas Meighan
Thomas Meighan was a matinee idol of the first magnitude from 1915 until 1928, yet today his name is virtually unknown to all but silent screen aficionados. He earned between $5,000 and $10,000 a week at his peak as a leading man, working alongside every major silent actress of the day. Cancer claimed him in 1936.
1924       Norma Talmadge
The older sister of actresses Constance and Natalie Talmadge, Norma had the smarts to marry Joseph Schenck an up and coming businessman who would become a major Hollywood player. She enjoyed a good year in 1923 and it was enough to see her top the Quigley Poll briefly. By 1928 her career was pretty much over.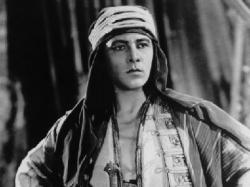 1925       Rudolph Valentino
Valentino caused a sensation as The Sheik in 1921 and an even bigger one when he died from a ruptured ulcer and peritonitis in 1926. He was riding high at the time despite his limited acting ability.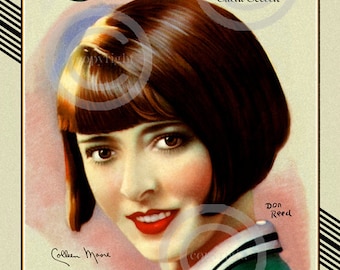 1926       Colleen Moore
Colleen had one blue eye and one brown one, not that it mattered since all silent movies were shot in black and white anyway. At her peak she was raking in $12,500 a week, but unlike many of her contemporaries, she invested her money wisely in stock and real estate. After retirement she also married a couple of stockbrokers. Colleen was one smart cookie.
1927       Tom Mix
Cowboy star Tom Mix and his horse Tony were the idols of just about every kid in America. They could not get enough of him or his nag. The arrival of sound pretty much put an end to his career and an auto accident in 1940 likewise put an end to him.
1928       Clara Bow
1929       Clara Bow
Clara was known as 'The Brooklyn Bonfire' and 'The It Girl'. She was hugely popular and enjoyed life and fame to the full. A scandal initiated by a thieving employee of hers virtually destroyed her career overnight, a career that saw Clara earning in excess of $35,000 a week by 1928, a phenomenal sum. Many nasty rumors surrounded her during her stay at the top, the worst of them claiming she once had sex with the entire Thundering Herd football team. It was blatantly untrue!
1930       Joan Crawford
Joan hit the big time in 1928 when the public loved her in Our Dancing Daughters, and that affection increased when she married Douglas Fairbanks Junior a year later. For this briefest of moments she was Hollywood's number one star.
1931       Janet Gaynor
Tiny, cute as a button, Janet Gaynor won the first ever Best Actress Oscar and was at the top of her game in the early thirties. Her 'lavender' marriage to gay designer Adrian lasted 20 years until his death in 1959. In September 1982 she was badly injured in a car crash while with her third husband and her lesbian friend Mary Martin. After several operations she passed away in 1984.
1932       Marie Dressler
1933       Marie Dressler
When Marie Dressler won her Best Actress Oscar for Min and Bill in 1930, she became the third consecutive Canadian woman to be so honored, the other two being Mary Pickford and Norma Shearer. She was a surprising box-office star two years running because she was over sixty years of age and primarily a character actress.
1934       Will Rogers
Will Rogers was an extraordinary man. A part-Cherokee, he was a Ziegfeld Follies star long before he really found his niche in talking movies. His much-loved homespun humor reached millions via the 'talkies' and he easily topped the poll in 1934. A year later he was dead in a plane crash.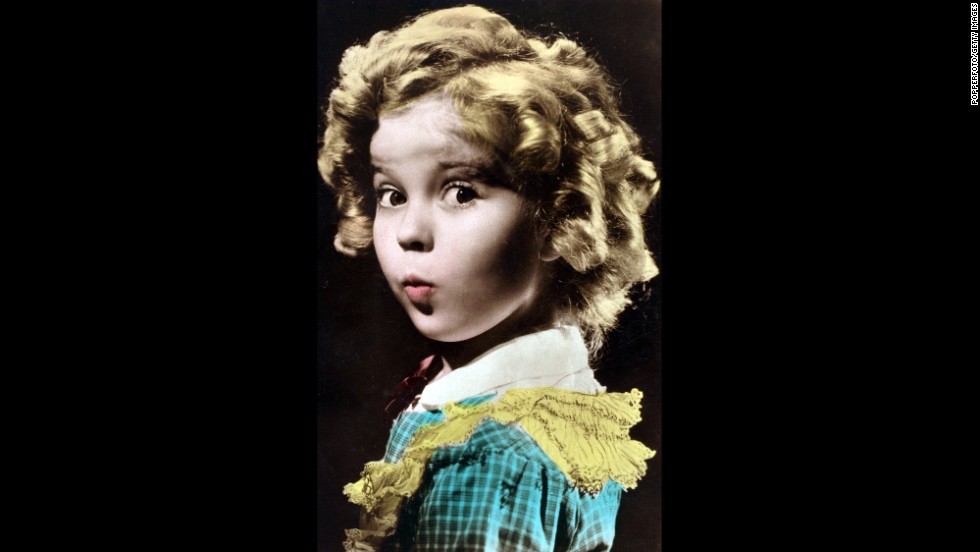 1935       Shirley Temple
1936       Shirley Temple
1937       Shirley Temple
1938       Shirley Temple
The only word that satisfactorily fits Shirley Temple is 'phenomenon'. She was an incredible talent for one so young, a bona fide star of the first magnitude. There have been a great many child stars, but none with her 'likeability' or her undeniable confidence. Clark Gable never made it to the top of the Quigley Poll. Never. But he ran second three times – and each time it was Shirley who beat him!
1939       Mickey Rooney
1940       Mickey Rooney
1941       Mickey Rooney
Courtesy of the immensely popular Andy Hardy films and his pairing with Judy Garland in several teenage musicals, Mickey Rooney found himself atop the box-office tree for three straight years during the early years of World War Two.
1942       Abbott & Costello
The zany comedy duo Bud Abbott & Lou Costello became the flavor of the month in 1942. America had just entered the war and their hit film Buck Privates (1941) tickled the public's fancy more than any other that year.
1943       Betty Grable
Betty Grable's rise to the top had as much to do with her astonishing popularity with American servicemen as it did with her acting ability, but she certainly projected a fresh and bubbly 'girl next door' personality in her movies that appealed to a wartime public. She was also the number one pin-up girl in the country, even more popular than the stunning Rita Hayworth who was far prettier.
Part Two on July 6th.