Between 1922 and 1934 the Western Association of Motion Pictures Advertisers (WAMPAS) chose between 13 and 15 young actresses in Hollywood that they believed were on the threshold of movie stardom and presented them at the annual 'WAMPAS Frolic'. Until its final year starlets had to be under contract to major studios, a condition that was at last relaxed in 1934. Indeed, this condition had been a source of friction from the outset, so much so that the awards were cancelled in 1930 and again in 1933 following protests from independent film studios.
I have written articles on each of the previous years' awards and am left with just one more to address. Here are the young ladies who became the last group of WAMPAS Baby Stars. Ironically, 1934 was the first time that nominees were not restricted to starlets contracted to major studios only, yet it signaled the end of WAMPAS. In 1935 the association itself disbanded. A couple of decades later, in 1956, a group of veteran stars, led by former WAMPAS Baby Star Ginger Rogers, chose a new list of starlets for that year, but the idea fizzled out. Here are the 14 starlets for 1934 and a brief look at the careers of each.
Judith Arlen (1914 – 68)
Hollywood-born Judith Arlen, (her real name was Laurette Rutherford), only made five movies, three of them uncredited, and her brief career was over by 1934. In my opinion her real name was much prettier than the one under which she acted. Ann Rutherford was her younger sister. She would enjoy a successful career that was launched a year after Judith's retirement from the screen.
Betty Bryson (1911 – 84)                        Janet Gaynor
Betty Bryson was born Elizabeth Meiklejohn in Los Angeles. She was the niece of Academy Award winning actor Warner Baxter and bore a marked resemblance to another star Janet Gaynor. 'At the studios, where they know I'm not Janet', she mused, 'they simply say that I look too much like her, usually not even giving me a chance to show that we don't photograph anything alike.' Betty made just eleven movies, seven of which were 'uncredited', before calling it a day in 1944.
Jean Carmen (1913 – 93)
Jean Carmen also acted under the name of Julia Thayer in a few B – westerns in the early thirties. Hailing from Portland, Oregon, she was initially billed as 'the daughter of a ballet dancer', but got her film start as a riding double and as an extra. Eventually, Paramount, RKO and Republic cast her in several B – features until she retired to raise a family in the forties.
Helen Cohan (1910 – 96)           Helen with her dad George M Cohan
Helen Cohan only made three movies. Even being a daughter of the legendary George M. Cohan could not compensate for her thespian inadequacies. She was primarily a dancer on Broadway anyway, one of four dancing Cohan daughters. Her screen career was nothing more than a tiny blip on her career radar.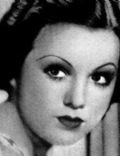 Dorothy Drake (1916 – 2005)
Like Helen Cohan, Dorothy Drake's screen career lasted just three films. She married Dutch star Henri de Vries, although the precise dates of their union seem to have vanished into history. It must have been a much talked about pairing, however, for he was 52 years her senior!
Jean Gale (1912 – 74)
For some reason a number of the 1934 WAMPAS Baby Stars seemed to have careers that comprised just three screen appearances. Jean Gale was another. It would appear that the Gale girls had a passion for the screen, for her twin Joan was also an actress, as were their sisters June and Jane (also twins) who were one year older. Two sets of twins in the same family, all girls, all with names commencing with 'J' – and all aspiring to be actresses. Unique.
Hazel Hayes (1910 – 74)
Kansan Hazel Hayes exceeded the (seemingly) mandatory three-movie career that many of the 1934 crop of 'Baby Stars' encountered. Hazel made four. The 1934 Cary Grant romantic comedy Kiss and Make-Up presented a screen opportunity for 12 of that year's WAMPAS girls, but for most of them (Hazel included) it led to nothing much. At least she landed an uncredited bit as a singer in the classic Flying Down to Rio (1933), even if that was a year earlier.
Ann Hovey (1911 – 2007)
If you ever happen to see a copy of Gold Diggers of 1933, one of the girls wearing a giant gold coin in the 'We're in the Money' number is little Ann Hovey. Her screen career stretched over six years and 19 films, not that any of them amounted to much. In 1938 she left the business forever to get married. In 2007 she passed away just 4 days short of her 96th birthday.
Lucille Lund (1913 – 2002)                Reb Russell
Along similar lines to Ann Hovey, Lucille Lund's career spanned about 6 years and was over by 1939. Like Ann she retired to get married. Although she racked up 31 screen credits, many of them were 'shorts' or 'uncredited', but she did give a brief and interesting insight into what it was like for B-movie cowboy stars when she recalled working with the now forgotten Reb Russell on two equally forgotten westerns of 1934 – Range Warfare and Fighting Through. 'They were terrible movies – the worst of the worst', she said. 'Reb was a very nice man – he must have been divorced by this time, as we dated a few times. He was a perfect gentleman, who always wore expensive cowboy boots, even on our dates! Reb was not an actor – he couldn't act his way out of a paper bag – but he was so congenial, friendly, nice. Portly, but a nice looking man.' Ah, the good old days.
Lu Ann Meredith (1913 – 98)
Lu Ann Meredith only graced the screen nine times, but at least she earned third billing in one of them – With Pleasure, Madam (1936) and fourth billing in another – Sporting Love in the same year. Unfortunately, neither set the world on fire and she dropped out of acting a year later.
Gigi Parrish (1912 – 2006)
Gigi Parrish was a truly lovely minor Goldwyn actress. She married author Dillwyn Parrish when she was just fifteen and he thirty-three. They had met while he was tutor to her siblings. For their honeymoon they decided to motorcycle across country from Delaware to California, a bold enterprise for 1928. Too bold by far it seems, for Gigi was seriously injured in an accident in South-western USA and had to complete her journey by train once she had recovered in hospital. The couple divorced in 1936 when her husband became involved in a relationship with their close friend and next door neighbour, food writer M.F.K. Fisher, whom he later wed. Gigi gave up her screen career to wed screenwriter John Weld in 1937. They remained together until his death in 2003. Sweet little Gigi died three years later at the age of 93.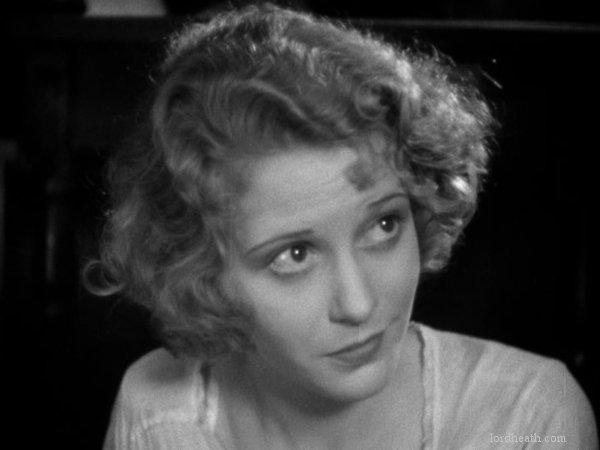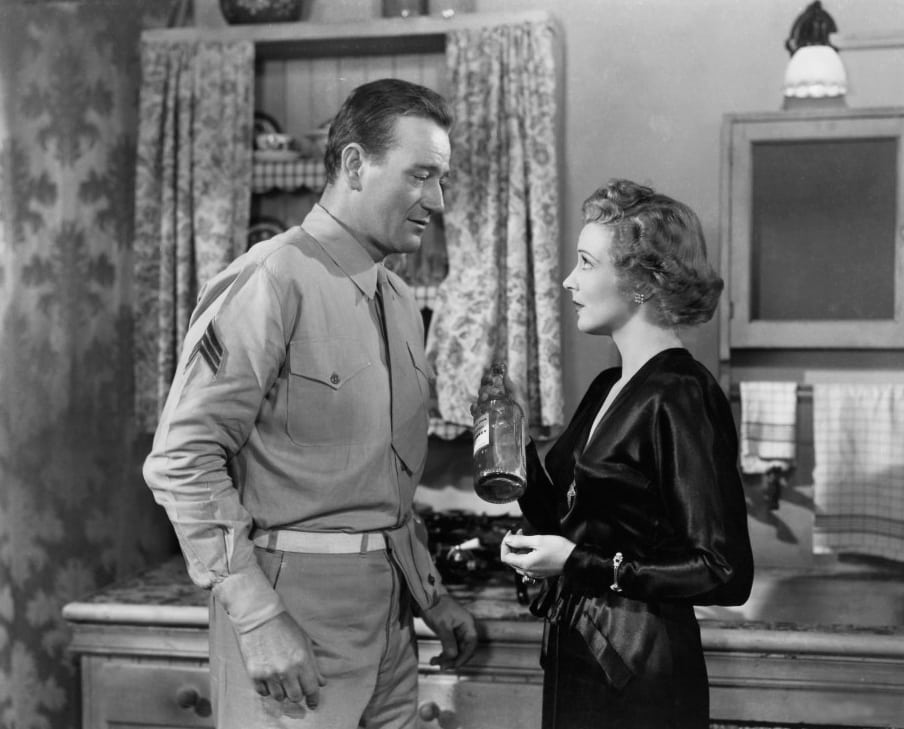 Jacqueline Wells (1914 – 2001)       as Julie Bishop in Sands of Iwo Jima (1949)
Julie in WW2
Of all the 1934 WAMPAS girls, by far the most successful was Jacqueline Wells, a name you are probably unfamiliar with. Perhaps, you might know her as Julie Bishop, a beautiful, talented actress who appeared in 55 features as Jacqueline Wells before signing with Warners and changing her name in 1940. For the next decade she appeared opposite the likes of Errol Flynn, Humphrey Bogart, Alan Ladd and many more big stars. I especially liked her in the John Wayne classic Sands of Iwo Jima (1949), in which she portrayed a young unmarried mother trying to raise her child by bringing servicemen back to her apartment. In her later life Julie became an accomplished still-life artist and a licensed pilot. She died on the day of her 87th birthday.
Katherine Williams (1908 – 82)
The screen career of Katherine Williams was over in less than eighteen months. It began with tiny bits in four 1934 films and ended with another bit part in 1935. Nobody was much interested in her and she returned to obscurity almost as quickly as she had emerged from it.
Neoma Judge (1908 – 78)
Neoma Judge made five films under that name before changing the spelling of her Christian name to Naomi in an endeavor to see if her luck might change. It didn't. Three pictures later she appeared as a chorus girl (alongside other unknowns such as Jane Wyman and Carole Landis, also playing chorus girls), but to no avail. Movie stardom would find Jane and Carole in time, but not Naomi.