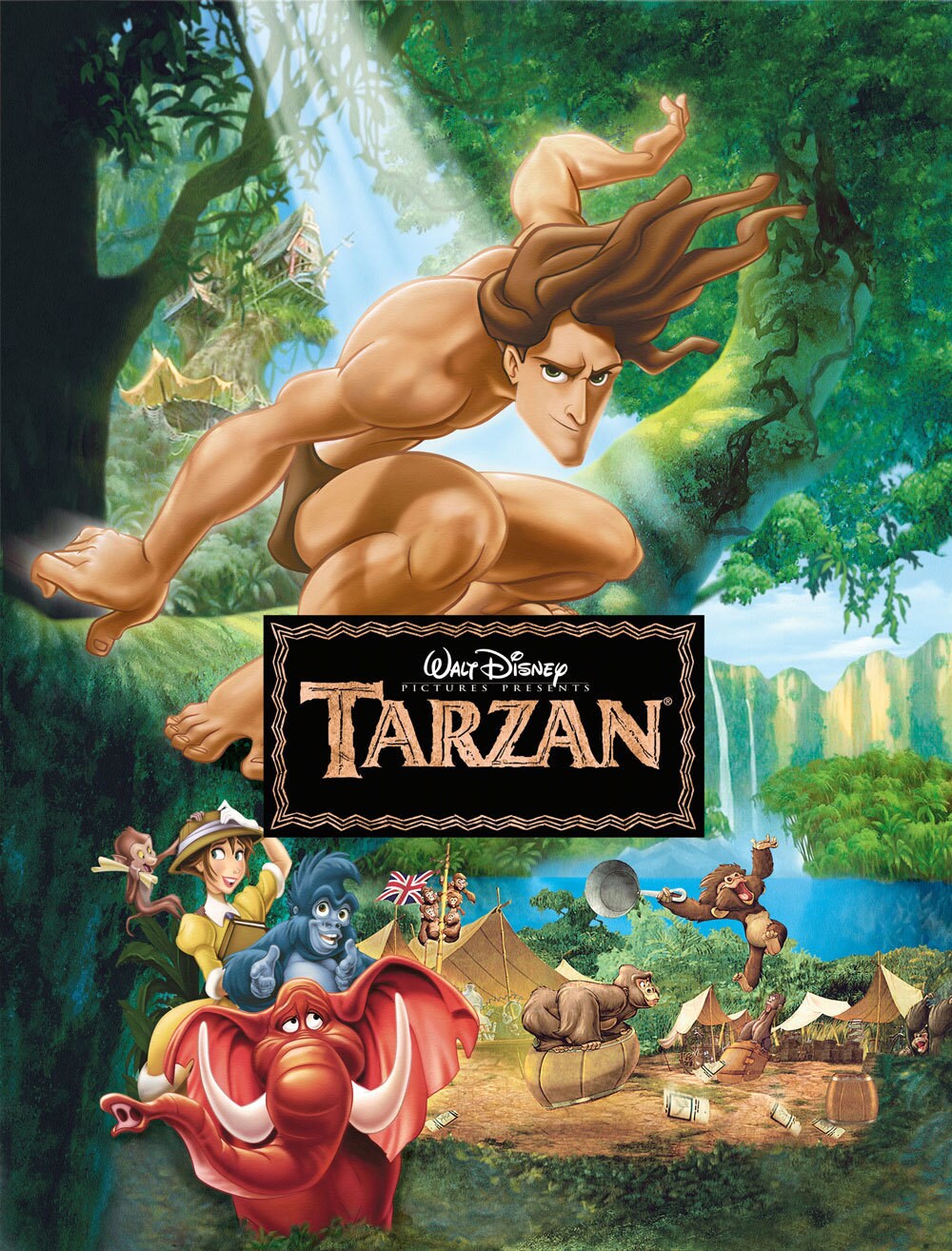 Denny Miller                                                           with Joanna Barnes
Denny Miller made his one and only appearance as Tarzan in Tarzan, the Ape Man (1959), with the enticing Joanna Barnes as Jane. At 6'4", he was one of the tallest Tarzans along with Lex Barker (only Ron Ely was slightly taller). He was also the first blonde one. Fans of TV's 1957 series Wagon Train will remember him playing Duke Shannon in a number of episodes. Joanna in The Parent Trap (1961)                   and in the 1998 remake
Joanna Barnes was the gold-digger in the 1961 version of The Parent Trap, Maureen O'Hara's rival for the affections of Brian Keith. In the 1998 version she is back, this time as the mother of the gold-digger.
Jock Mahoney                                         with Margaret Field, Sally's mother
After co-starring in Gordon Scott's Tarzan the Magnificent (1960), Jock Mahoney was cast as the next Tarzan. At 44 years of age he was easily the oldest to take on the role. He made two films, the first of which saw the ape-man heading off to India. In both Tarzan Goes to India (1962) and Tarzan's Three Challenges (1963) Jock did all his own stunts and carried on working despite bouts of dysentery, dengue fever and pneumonia. Fellow actor Woody Strode said that Jock contracted the diseases when he foolishly swam across a particularly filthy river in Thailand. It took him a couple of years to regain his health, but he was never the same man again. The step-father of actress Sally Field, he made his last movie, The End, with her in 1978. Eleven years later he passed away after an auto accident.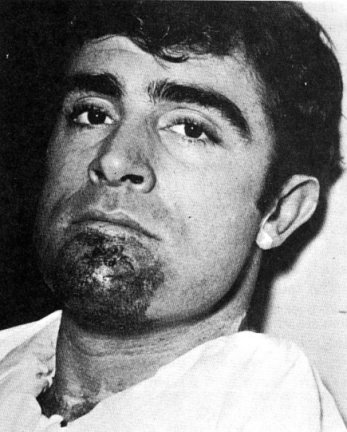 Mike Henry                             after the chimp attack
as Buford T. Justice's son in Smokey & the Bandit
Pro-footballer Mike Henry played for the Pittsburgh Steelers and the Los Angeles Rams. During that time he was contracted to Warners and decorated a number of the studio's TV series – Surfside 6, Hawaiian Eye and Cheyenne, to name but three. Mike only made three Tarzan features before refusing to sign for a TV series because he felt the studio did not protect his wellbeing on location in Mexico and Brazil. He had a strong case, too, considering he was bitten on the face by a chimp, the injury requiring 20 stitches in his chin. In three of the Smokey and the Bandit films he played the dopey son of Buford T. Justice (Jackie Gleason). Mike was scarcely a memorable Tarzan, but he does hold one record. He is the first (maybe the only) hairy-chested ape-man. Well, that's something, I suppose.
Nancy Kovack as Jane                                as Sheila Summers in Bewitched
The first of his three features as Tarzan was Tarzan and the Valley of Gold (1966). There was no Jane, but the female lead went to Nancy Kovack after the original choice, the ill-fated Sharon Tate, had to withdraw after producer Martin Ransohoff decided her feature debut should be in something better than a vine-swinger. Fans of TV's Bewitched series (1964) might recall Nancy portraying Darrin Stephens' catty former girlfriend Sheila Summers in a few episodes.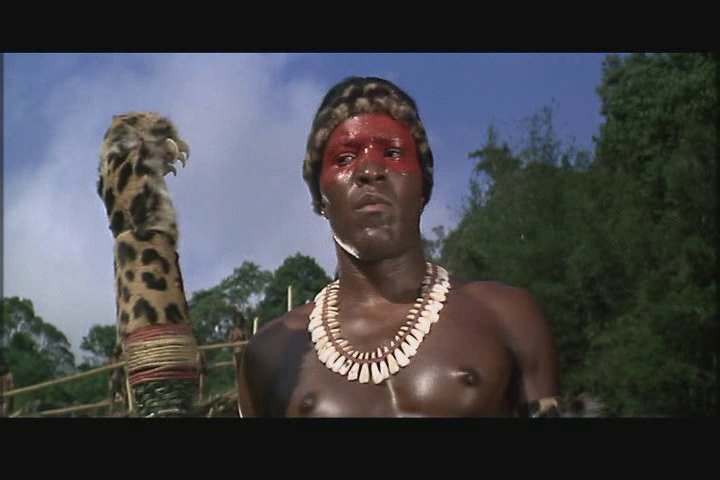 Rafer Johnson in Tarzan and the Great River     with Bobby Kennedy
Mike Henry's second outing as the ape-man was Tarzan and the Great River (1967), the one in which Dinky the chimp attacked him. An interesting support player is African-American Rafer Johnson, a gold medallist at the Rome Olympics in 1960 in the decathlon. Historians will know him as one of Senator Robert Kennedy's entourage on the night that RFK was assassinated in 1968. Rafer helped subdue Sirhan Sirhan and wrest the gun from his hand. Mike's final outing, Tarzan and the Jungle Boy, was shot in the fall of 1965 but, due to Mike's ill-health (he contracted infections on location), it was held back for release for almost three years, the studio choosing to focus instead on the new TV series starring Ron Ely. Mike sued the studio and won an undisclosed payout. Decades later he retired from acting when he contracted Parkinson's disease.
Ron Ely
Ron Ely just pipped Denny Miller and Lex Barker as the tallest Tarzan. He was chosen for the 1966 TV series when Mike Henry became ill. Eventually, two movies, Tarzan's Jungle Rebellion and Tarzan's Deadly Silence, were hewn from the series, but that was the extent of Ron's reign as the jungle bunny. Ron's first screen appearance was as the navigator on an American airplane in the opening scene of 1958's South Pacific. Over 50 years later he still gets the occasional gig.
Miles O'Keeffe                                      Miles & Bo  earning an R-rating
More than a decade passed after Ely's series until the next Tarzan feature. Tarzan the Ape Man (1981), however, was not your average, run-of-the-mill Tarzan picture. For starters, it was R-rated! Jane having her nipple suckled by a chimpanzee made sure of that. This was also the first Tarzan film to focus on Jane and her part in the saga. In fact, the Tarzan character does not even appear until about half-way through the picture! Even so, it is noteworthy that the title did not read Jane. Not a chance. 'Tarzan', not 'Jane', sold tickets. Bo Derek (Jane), nevertheless, was billed above the title while Miles O'Keeffe (Tarzan) was pretty much billed as an afterthought. His career has never amounted to much, but he is still working.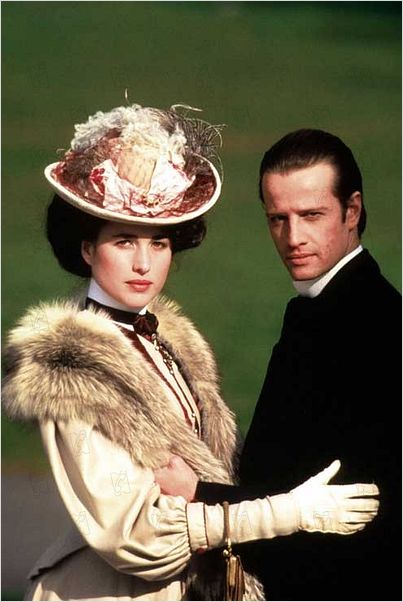 Christopher Lambert              Andie & Chris                          Sir Ralph Richardson
Greystoke: The Legend of Tarzan, Lord of the Apes (1984) starred Christopher Lambert as Lord Greystoke or John (he is never referred to as Tarzan), and Andie MacDowell as Jane. To her disgust (and amazement), Andie's voice was dubbed in its entirety by Glenn Close in this, Andie's movie debut. A sequel reuniting the cast was initially planned, but the poor box-office response put paid to that idea. Sir Ralph Richardson died six months before the picture's release and was posthumously nominated for a Best Supporting Actor Academy Award. He didn't win.
Casper Van Dien                               Casper & Jane March
Fourteen years after Greystoke a truly lousy movie called Tarzan and the Lost City, starring Casper Van Dien in the title role and Jane March as Jane Porter, came along to annoy us. Casper received a half a million dollars for his performance because he had been one of the stars in the cult film Starship Troopers a year earlier. In 2000 People Magazine dubbed him 'Sexiest Soap Star', whatever prestige is supposedly attached to that. Jane March achieved a level of fame through her explicit sex scenes with Bruce Willis in the poorly received Color of Night (1994).
Alexander Skarsgard                 Margot Robbie
The latest Tarzan film (as of February 2017) is the 2016 feature The Legend of Tarzan starring Alexander Skarsgard. For quite a while Olympic swimmer Michael Phelps was in discussions to play the lead. The younger generation know Skarsgard as Eric Northman in the True Blood (2008) TV series. Australian actress Margot Robbie portrays Jane (later Mrs. John Clayton after she weds Tarzan). She hit it big in 2013 as Naomi Lapaglia in Leonardo DiCaprio's over-rated The Wolf of Wall Street.
Animations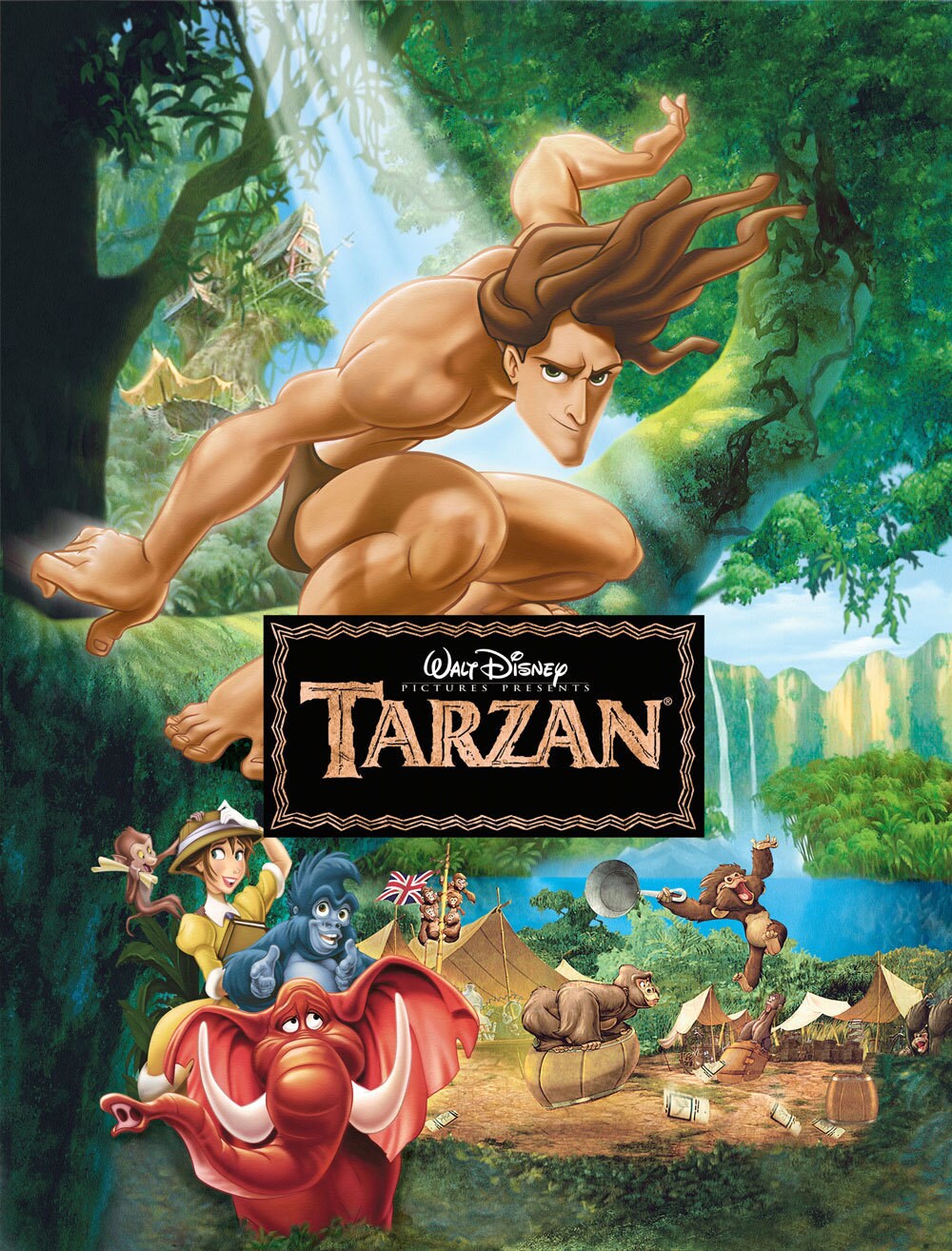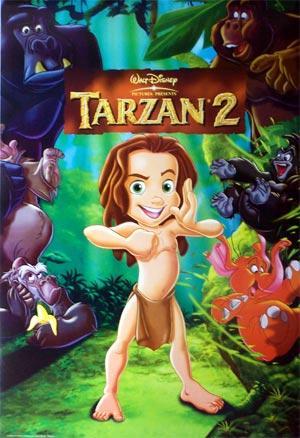 I have counted five animated Tarzan features, but there may be more hidden away somewhere. Disney brought out Tarzan in 1999 and it was quite successful. Tarzan and Jane followed in 2002, and then Tarzan II three years further down the well-beaten path. Enough already.