Patricia Avery (1902-73)
Boston-born Patricia Avery must have wondered 'what the hell happened?' After starring opposite superstar Lillian Gish in Annie Laurie, immediately making two more films and then being chosen as a WAMPAS Baby Star – all in 1927 – her star seemed set to soar above the Hollywood heavens. However, one more role in 1928 and her promising career came to a sudden and irreversible halt. For some reason no more roles came her way after just four pictures. She would later marry art director Merrill Pye who would go on to be Oscar-nominated for his work in 1959's North by Northwest. They would still be together when Patricia passed away in 1973.
Rita Carewe (1909-55)
LeRoy Mason
Rita Carewe was born as Violette Fox in New York in 1909. It would be interesting to know why she ditched her real name to act as Rita Carewe. Violette Fox seems to be a name hand-picked for a movie actress. She was the daughter of director Edwin Carewe who was born Jay Fox and did not like his birth name either! Rita's career was brief, just eight credits; the last two of which were shorts. For eight years she was wed to LeRoy Mason, an actor her father had met at a sandwich counter.  He enjoyed his moment in the sun during the twenties, after which he mostly played 'heavies' to many of the western stars of the day. LeRoy died in 1947, Rita eight years later.
Helene Costello (1906-57)
Helene was the daughter of matinee idol Maurice Costello and the younger sister of Dolores, wife of John Barrymore and grandmother of the future Drew Barrymore. Helene, therefore, was Drew's grand-aunt, not that they ever met. Helene succumbed to pneumonia and tuberculosis in 1957, two days after being admitted to a state hospital for alcohol and drug addiction and long before Drew was born. During her years before the camera Helene appeared with her dad in 25 short silent films and in 20 with her sister, but the advent of sound killed her career stone dead. Until then she was reported to be earning in excess of $3,000 a week.
Helene & Dolores
Her marriage to director Lowell Sherman only lasted two years and the divorce was not pretty. He accused her of having a drinking problem, of cruel and violent behavior and of reading obscene literature. The tabloids lapped it up. Helene's remains were interred in an unmarked grave in Calvary Cemetery in East Los Angeles in 1957. An ignominious end to a lady who once had it all.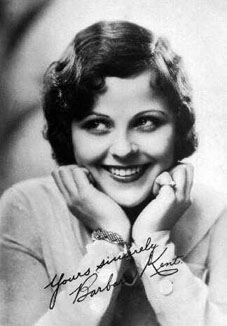 Barbara Kent (1907-2011)
Hailing from Alberta, Canada, Barbara Kent holds two claims to fame. First of all, she was extremely tiny, just 4'7" (1.4m). I am yet to come across a shorter leading lady in Hollywood. Even Linda Hunt is 4'9" (1.45m), and she could never be described as a 'leading lady'. Tiny or not, Barbara became one of Universal's earliest contracted stars after winning the Miss Hollywood Beauty Contest in 1925, the year she graduated from Hollywood High School. Her second claim to fame is that she lived to the age of 103 years and 10 months! The only other leading lady to live longer was Luise Rainer who beat her by a year.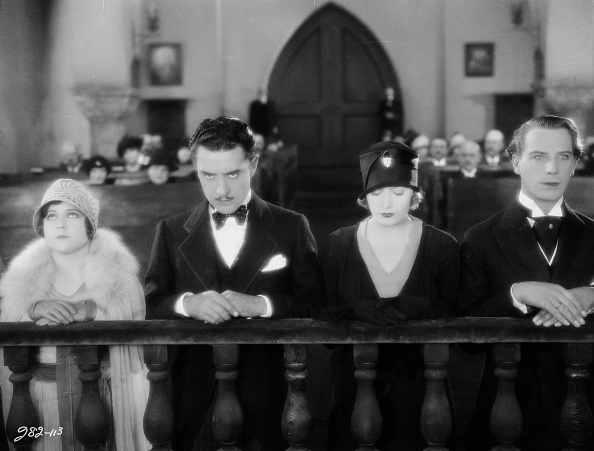 Barbara, John Gilbert, Garbo & Lars Hanson in
Flesh & the Devil (1926)
Barbara only made about three dozen pictures, but one of them was 1926's Flesh and the Devil, in which she played the heroine to Greta Garbo's femme fatale. In 1932 she married agent Harry Edington whose stable of stars included Garbo and Marlene Dietrich. Barbara's decision to have a hiatus from filming for a year after the wedding severely damaged her career. On her return it soon became apparent that her popularity had waned and she retired from the screen in 1935.
Natalie Kingston (1905-91)
Natalie was of Spanish descent although she was born in California. When she eventually hit Hollywood she did what many, many others before and after her did. She joined Mack Sennett's Bathing Beauties and began working her way up the credits at the Keystone Fun Factory. Then she moved to Paramount and played in a host of comedies before embarking on a brief stint as a vamp. At First National she gained a modicum of success as the fifth 'Jane' in Tarzan pictures, but then sound arrived and she was unable to make the transition. It was all over by 1933. Back to obscurity.
Frances Lee (1906-2000)
Between 1924 and 1935 Frances Lee appeared in 50 films, most of them silent shorts. Reckless Rosie and Tight Places (both in 1929) were perhaps the highlight of her unspectacular career. Unlike most of her contemporaries she made the transition to sound with relative ease, and she even made it to the last two actresses vying for the lead in the 1933 classic King Kong. But it was not to be and Fay Wray beat her to the role. A close friend of Mary Pickford and Douglas Fairbanks, Frances married Alexander Bennett in 1929. He was the brother of Australian star Enid Bennett. Gloria Swanson, Garbo and John Gilbert were among the wedding guests. In later years Frances was employed as the charm and etiquette teacher for Richard Nixon's daughters. The president could have done with a few lessons himself.
Mary McAllister (1909-91)
'Little Mary'
Billed as 'Little Mary McAllister in her early years, she was also known as 'The First Baby Star of the Films, having hit the screens at six. In 1917 she starred in Pants for Essanay and was a hit. One of her final films, 1928's Loves of an Actress, saw her with third billing behind Valentino's ex-wife Pola Negri, but the picture has not survived. After fifteen years in the business and a grand total of 43 films to her credit Mary's career could not withstand the coming of sound and it was all over by the time she reached 21.
Gladys McConnell (1905-79)
Helene Maddux, Amelia Earhart
and Gladys circa 1928
The career of Gladys McConnell was short and sweet, lasting just four years from 1926 until 1930. She starred with Harry Langdon in Three's a Crowd (1927), flying herself to locations. In fact, Gladys had few peers in Hollywood as an aviatrix at a time when flying was downright dangerous. Twenty-five films in just four years – and that was the end of the penny section for Gladys.
Sally Phipps (1911-78)
Sally started out as 'the baby' in the 1915 short Broncho Billy & the Baby, billed as Bernice Sawyer. At 15 her name was changed to Sally Phipps and a future was predicted for her. Being named a WAMPAS Baby Star seemed to endorse that prediction, yet she never really hit the heights. Modeling seemed to be her forte, that and stage work on Broadway in New York. Part of the glamour set, she was always fodder for the tabloids, especially in Walter Winchell's gossip column. Her 24 film credits career petered out in 1931, but she was more at home on Broadway anyway.
Sally Rand (1904-79)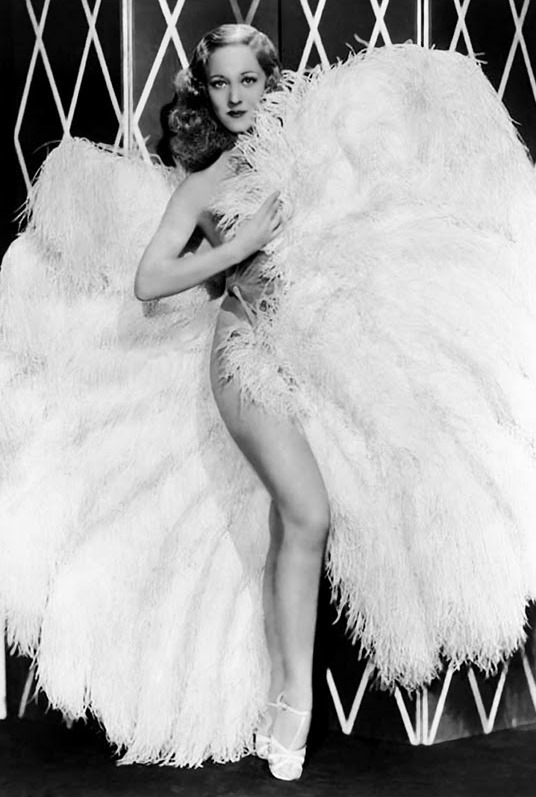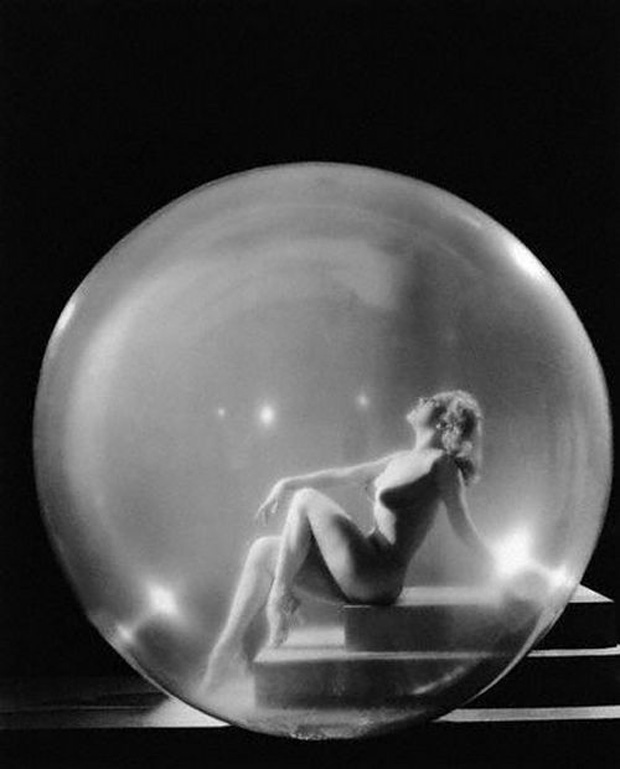 The name Sally Rand probably does not mean much to movie-goers today. Indeed, the same might apply to most cinema patrons of yester-year as well – until the words 'fan dance' are added. Sally may not have single-handedly invented the fan dance but she sure put it on the map. Stark naked, she would prance and dance, nearly always to an all-male audience, while adroitly maneuvering two giant seven foot pink ostrich fans to conceal her private parts. The movies she made were secondary to her notoriety as a stripper with a difference. Sally debuted her fan dance at the Chicago World's Fair in 1933 – and she continued to perform it for sweaty men for the next 45 years! Her last performance took place in 1978. As she was proud to say of her career: 'I haven't been out of work since the day I took my pants off.'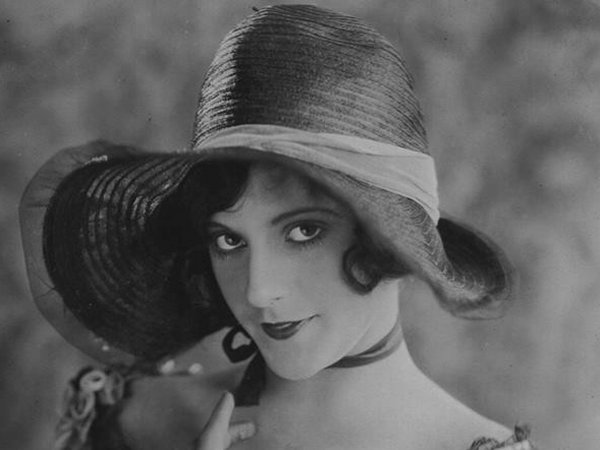 Martha Sleeper (1910-83)
Martha enjoyed a reasonably successful screen career without reaching any great heights. She started in Hal Roach comedies, at times working with the likes of Charley Chase and Stan Laurel. Later she adorned a number of poverty row westerns, but fame and fortune continued to elude her, so she turned her hand to something else. She started making idiosyncratic costume jewelry out of bakelite, wood and metal, and the business eventually turned over $300,000 a year! 'The Gadget Girl', as she was known, made a lot of money in the thirties before settling in Puerto Rico in 1949 and opening a boutique in San Juan. Martha may have been only a so-so actress, but she was one hell of a businesswoman make no mistake about it. The jet set and stars such as Dolores Del Rio and Fay Wray loved her creations and kept her in the lap of luxury.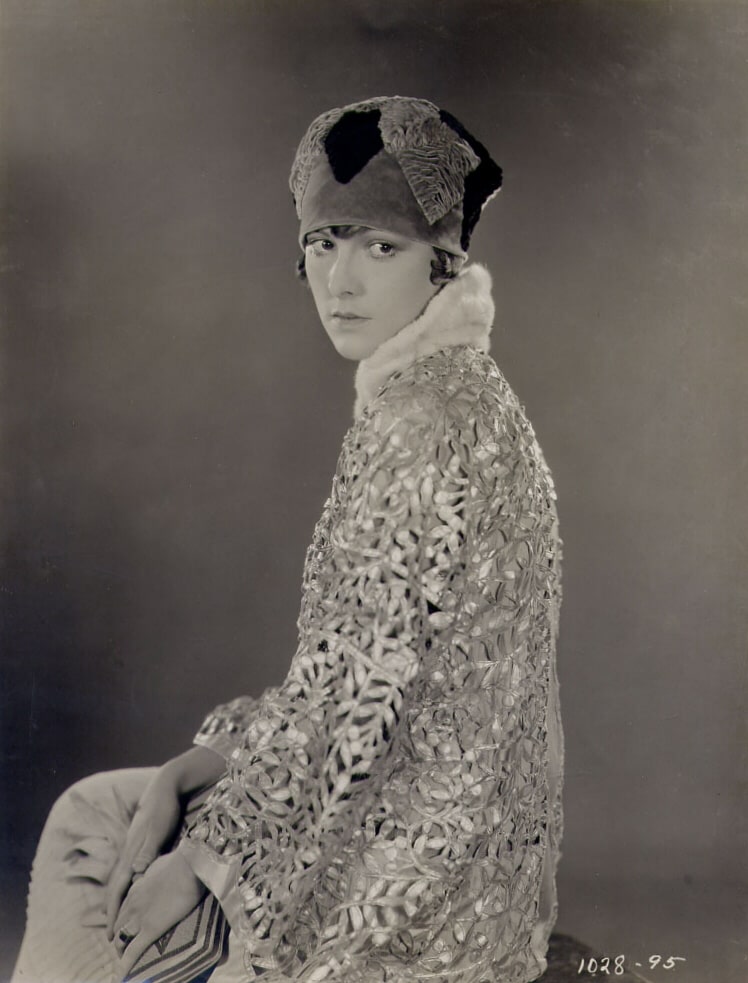 Iris Stuart (1903-36)
We shall never know if Iris Stuart had it in her to become a big star. She was always hampered by a frail constitution and her health deteriorated even further with work and nervous strain. Doctors advised her to move into a sanitarium after her first film appearance, but she would not listen. Three more movies in 1927 took their toll and she retired from the screen. The former cover girl (she was used mostly in advertising jewelry) married a wealthy New York magazine publisher in 1928. Just eight years later she passed away at 33.
Ada Mae Vaughn (1905-43)
Ada Mae & Alberta Vaughn
Ada Mae's screen career was scarcely the stuff of legend. Between her first outing (in 1921) and her last (in 1936) she only graced the silver screen 9 times; one of those was a short and three were uncredited. Her sister Alberta, by contrast, amassed 140 credits during her time in Hollywood. She even chalked up an engagement to star Grant Withers. He broke it off after hearing that Alberta had dated other men while away from him in New York. Nothing quite so exciting happened to Ada Mae, although in 1934 she married into French nobility and moved to France. She died at 37 from undisclosed causes.