RUBY KEELER
I recently watched 42nd Street (1933) in its entirety, having only seen excerpts until then. The acting was very ordinary, the sound quality (as expected) was inferior, and the highlighted singers were mostly awful. And that includes Ruby Keeler. In fact, she not only couldn't sing, she couldn't act or dance either. Looks-wise, she was a bit of a plain Jane as well. To her credit she had no illusions about her success in the early years. 'I was all personality and no talent', she readily acknowledged.
Ruby hoofing in 42nd Street (1933)
42nd Street was Ruby's movie debut. She beat Loretta Young for the role as Peggy Sawyer, probably because she was a better dancer. Ruby had been tap-dancing since she was a child. Ginger Rogers also landed a significant role in the picture. She was dating director Mervyn LeRoy at the time and her main competition for the part, Joan Blondell, was not. Ironically, LeRoy got behind schedule making I Was a Fugitive from a Chain Gang, then became ill, so Lloyd Bacon replaced him on 42nd Street. The success of the picture made Busby Berkeley's career and is said to have possibly saved Warner Bros from going under.
Ruby & her husband Al Jolson
On 21 September 1928, 19 year-old Ruby wed 42 year-old Al. They would appear together in just one film, the 1935 musical Go into Your Dance. Al was Jewish and Ruby was Irish, so they adopted a Jewish-Irish boy whom they named Al Jolson Junior. The lad oriented towards his mother, not towards Al. Once the couple divorced in 1940 the boy never spoke to his father again. His mother married again and had four more children. Her nephew was Ken Weatherwax, the boy who played Pugsley Addams in the 1964 TV series The Addams Family. When asked why she refused permission for her name to be used in The Jolson Story (1946), she said, 'I don't like him. I don't want my children to grow up someday and maybe see the picture and know I was married to a man like that.' As wraps go, Al has had better ones.
Ruby's nephew Ken Weatherwax
'Pugsley' in The Addams Family
Ruby retired from the screen in the forties, soon after marrying her second husband, but returned to performing thirty years later in 1971 when she joined the Broadway cast of 'No, No Nanette' under the direction of Busby Berkeley, appearing in a run of 861 performances. She passed away in 1993 at the age of 82.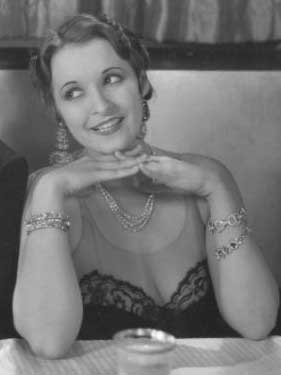 Dorothy Granger
Comedienne Dorothy Granger landed a small part as a prostitute in Greta Garbo's hit Camille. All her role required was for her to sit in the background, listen to a dirty joke, and burst into laughter. 'Garbo had an awful time laughing', she remembered. 'She just couldn't. She was so fascinated she got the stool right next to the camera, and just watched me and watched me doing the scene. Afterwards she came to me and said, 'Dorothy, dot's vonderful. How can you laugh like dot?' She was just fascinated.'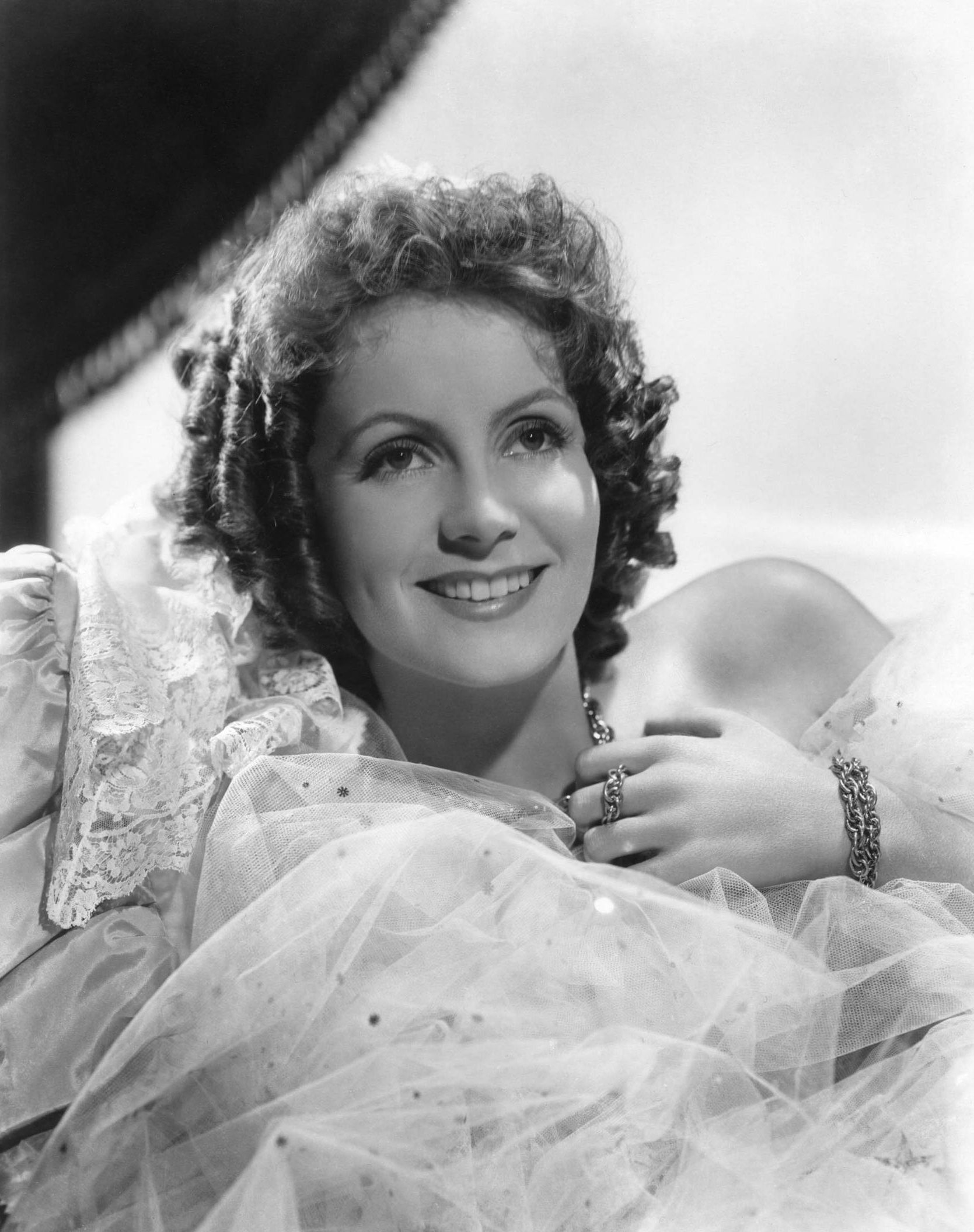 Garbo in Camille (1936)
Possessed of a pretty face and a superb figure, Dorothy often got to wear low-cut dresses that accentuated her fine bosom. In Bob Hope's The Paleface she played a barmaid who was required to bend down and haul Bob's carcass from behind the bar after he had been knocked there during a bar-room brawl. Ever since the furore created over Jane Russell's blousy performance in The Outlaw, the censors had dogged her every move and were again present on the set of The Paleface to keep a wary eye on her. The moment Dorothy bent over Bob they took one look at her ample bosom and were convinced it might pop out altogether. They halted filming at once and would only allow it to resume if she tucked a handkerchief into the top of her dress prior to bending over. All this did was draw even more attention to her spectacular cleavage.
Ona Munson as Belle Watling in GWTW
Dorothy graced over a hundred films – silent and talkies alike – but never made it to star status. She did come close though. George Cukor thought she was perfect for the role of Belle Watling, the kind-hearted harlot in Gone with the Wind. 'I have recommended you to Selznick', he told her. 'Margaret [Mitchell] must have known you…you fit the description.' George sent her off for voice lessons to develop the necessary Georgia – cracker accent, and after a few weeks she had it down perfectly. But it was not to be. Cukor had a falling out (with the star, Clark Gable, it is generally believed), and he was abruptly replaced as director by Sam Wood. 'I didn't know him, he didn't know me', mused Dorothy philosophically. 'So he put in Ona Munson, who was a little petite blonde. They put her in big build-up shoes, built out the bust, and put a red wig on her. And she was Belle Watling. So, I guess I wasn't destined to be a big star.'
Dietrich in The Blue Angel (1930)
During the filming of her famous number 'Falling in Love Again' while making The Blue Angel in 1930, Marlene Dietrich was blithely taking her sensual rendition to a new level when director Josef von Sternberg angrily stopped the camera. 'You sow!' he screamed at her. 'Pull down your pants. Everyone can see your pubic hair'. She shrugged her shoulders, complied, and the number was shot again. Later in the production Universal's man in Berlin, Joe Pasternak, dropped by her dressing room to discuss a Hollywood contract. He recalled her greeting him 'wreathed coolly in a sheer peignoir and nothing else'. He signed her to a five-year contract at once. Years later she would say of the shoot: 'On The Blue Angel, I thought everything we were doing was awful'. Then she pointed to her groin. 'They kept a camera pointed here', she said. 'I was so young and dumb'.
By her late thirties Marlene decided to wear flesh-coloured bras built into her costumes and dressing gowns. It was around this time she began her highly successful cabaret act. Audiences for the next few decades would marvel at her incredible figure, even as she aged, unaware that her 'nude dresses' were projecting an image that was far from the truth.
Judy Garland & Mark Herron 1963
At a charity event at the Beverly Hilton Hotel in 1963, Robert Vaughn was seated with Judy Garland and her husband Mark Herron awaiting the arrival of the evening's top drawcard, Liz Taylor and Richard Burton, fresh from their headline-grabbing romance on the set of Cleopatra. Judy was very drunk by the time the famous couple appeared. She staggered to her feet and bellowed: 'Here she comes, Miss MGM tits! And look who's with her – that no-talent, nasal-voiced, pockmarked son of a bitch from Wales!' Guests at the black-tie event were stunned, but more was to come.
Robert Vaughn
Suddenly, she decided she wanted to dance with Vaughn and began to pester him to get her up on the floor, something he did not want to do. Herron strongly suggested he do so to avoid a scene. 'Maybe, she'll calm down', he mused, 'or fall down.' Vaughn reluctantly escorted her onto the floor where, in front of the entire gathering, she fastened onto his genitals with her bandaged right hand! Flash bulbs went off all over the room as Vaughn bemoaned his fate. Surely tomorrow's papers would end his budding career once and for all. Oddly enough, no matter how hard he searched, he could never find a single shot of Judy groping him. It seems that the press were still sympathetic to the much troubled singer and deliberately agreed not to use the pictures.
Errol Flynn
Murray Hamilton
Back in the thirties character actor Murray Hamilton (he played the 'Mayor of Shark City' in Jaws) was working in the mail-room at Warner Bros. Part of his job was to routinely search Errol Flynn's dressing room in the Stars Dressing-Room Building on the lot, and confiscate any booze he found there. Flynn had become a real problem on the set, his drinking often causing a complete shut-down of filming for an entire day at a time. Murray found four bottles of Scotch among the star's belongings and removed them, yet that day Errol rolled onto the set blind drunk and unable to work. As they literally carried him from the set he spotted Murray standing nearby, smiled and said, 'you found four bottles kid, but I hid five!'
Bette & Errol – lovers?
Another employee in the mail-room at Warners when Errol was at his peak was a man named Stuart Jerome. In 1983 he wrote a book titled 'Those Crazy Wonderful Years When We Ran Warner Bros.' In it he mentioned that Errol's dressing room was in the downstairs right-hand corner of the building and that, interestingly, Bette Davis's suite was situated directly above it. For decades there has been speculation on whether or not Errol and Bette ever had an intimate relationship. The generally accepted view is that they did not get along at all, but both were promiscuous as all get out and their dressing-rooms were next to one another for a long, long time. Draw your own conclusions.