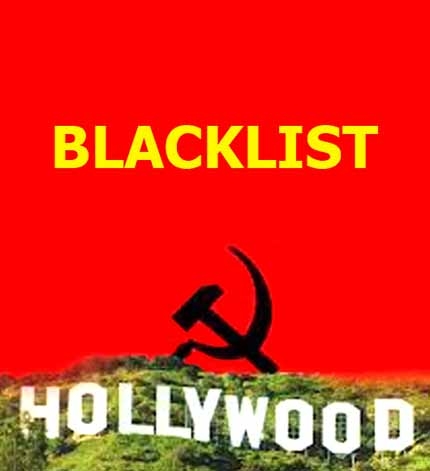 When 79 individuals were subpoenaed in September 1947 by the House Un-American Activities Committee (HUAC), and charged with subversive actions and/or injecting Communist propaganda into their movies, the repercussions career-wise for many of them were long and destructive. The charges were never substantiated, but their accusers were not concerned with the legality of the accusations. When several of those charged refused to answer questions about their membership in the Screen Writers Guild and the Communist Party, citing the First Amendment and their right to privacy, freedom of speech and freedom of thought, they were further charged with contempt of Congress for refusing to answer committee questions. Ten of these individuals, later known as the Hollywood Ten, went to prison. It should be noted that being a member of the Communist Party did not constitute a crime in the first place. The HUAC also demanded that anyone brought before it must name names of others they knew or suspected to be Communist sympathizers. It was very much like the witch trials of long ago. In Salem back in 1692, for example, accused woman could initiate their own release by naming others they thought might be witches.
Senator Joseph McCarthy
The Hollywood Ten courageously defended their rights before the committee, fully aware they were in grave danger of being found guilty of contempt, but inwardly believing those convictions would be overturned by the Supreme Court. They were wrong. Each was fined $1,000 (about $11,000 in 2016 dollars) and given a prison sentence ranging from six months to a year. Throughout the hearings their statements were cut short by their interrogators after just a few words, while witnesses who testified in co-operation with the HUAC were allowed to speak unhindered and at length. Ironically, the First Amendment was used in the hearings to protect the powers of the government accusers, but not the rights of the accused. Later in the proceedings defendants tried a different tack, invoking the Fifth Amendment (against self-incrimination) instead. At least this ploy kept them out of gaol.
The Hollywood Ten
One of the Ten eventually recanted and co-operated with the HUAC. Edward Dmytryk had testified to being a Communist anyway (as had writer Dalton Trumbo), and he later defended his decision to do an about face and co-operate with his accusers, openly regretting his time with the Ten and describing himself as 'the odd man out' in the group. The Hollywood Ten were:
Herbert Biberman – screenwriter and director, married to Oscar-winning actress Gale Sondergaard.
Albert Maltz – screenwriter (This Gun for Hire, The Robe).
Lester Cole – screenwriter (Born Free), although credited to Gerald Copley.
Dalton Trumbo – screenwriter, novelist (Roman Holiday, Exodus, Spartacus, Thirty Seconds over Tokyo).
John Howard Lawson – writer and head of the Hollywood division of the Communist Party USA.
Alvah Bessie – screenwriter (Objective Burma!) and member of the Communist Party USA.
Samuel Ornitz – screenwriter (Imitation of Life)
Ring Lardner Jr – screenwriter (Oscar-winner for Woman of the Year). Later wrote The Cincinnati Kid.
Edward Dmytryk – director (The Caine Mutiny, Broken Lance, Crossfire, Raintree County and many more).
Adrian Scott – producer (Crossfire) and married to actress Anne Shirley.
Apart from the livelihoods of the Ten, there were a lot of other careers seriously affected, even curtailed, by the HUAC hearings and outcomes. The first systematic Hollywood blacklist was instituted in November 1947. In June 1950, a pamphlet called Red Channels was published listing entertainment industry 'Red Fascists and sympathizers', 151 people in the industry who would soon be barred from the entertainment industry just for being on that list. There was never an official blacklist, but it existed nevertheless, and it lasted until about 1960. Here are a few of the 151 on the Red Channels list who found it nigh on impossible to get employment in the industry during that period. The odd man out is Lee J Cobb. He did an about face when named and betrayed his colleagues.
Leonard Bernstein – composer and conductor.
Lee J Cobb – actor – nominated for The Brothers Karamazov and On the Waterfront. He named names to the Committee for two reasons. His wife had suffered a nervous breakdown and he was concerned for her health; and he wanted to preserve his career.
Lee J Cobb – HUAC stool-pigeon
Howard Da Silva – actor – played Ben Franklin in 1776.
Howard Duff – actor – married Ida Lupino.
Jose Ferrer – actor – Oscar for Cyrano de Bergerac. Married Rosemary Clooney.
Will Geer – actor – played grandpa in The Waltons.
Ruth Gordon – actor – Oscar for Rosemary's Baby.
Dashiell Hammett – writer – The Maltese Falcon, The Glass Key, The Thin Man.
Judy Holliday – actress – Oscar-winner for Born Yesterday.
The one and only Judy Holliday
Burl Ives – singer, actor – Oscar-winner for The Big Country
Sam Jaffe – actor – Nominated for The Asphalt Jungle
Garson Kanin – writer, director – Thrice nominated for Adam's Rib, Pat & Mike, A Double Life.
Howard Koch – screenwriter – Oscar for Casablanca.
Burgess Meredith – actor – Twice nominated – Rocky, The Day of the Locust.
Burgess Meredith in Rocky
Arthur Miller – playwright – Death of a Salesman. Married Marilyn Monroe.
Zero Mostel – actor – Nominated for The Producers.
Zero Mostel in The Producers
Anne Revere – actress – Oscar for National Velvet.
Edward G Robinson – actor – legendary player who was never once nominated for anything.
Gale Sondergaard – actress – Oscar for her first film Anthony Adverse.
Orson Welles – actor, director – Citizen Kane – married Rita Hayworth.
Others blacklisted after 1950 included:
Eddie Albert – actor – WW2 hero, nominated for Roman Holiday, star of Green Acres on TV.
Richard Attenborough – actor, director – directed and starred in Jurassic Park.
Harry Belafonte – singer, actor – star of Carmen Jones.
Charles Chaplin – actor, director – the legendary Little Tramp.
Frances Farmer – actress – subject of the Jessica Lange film Frances.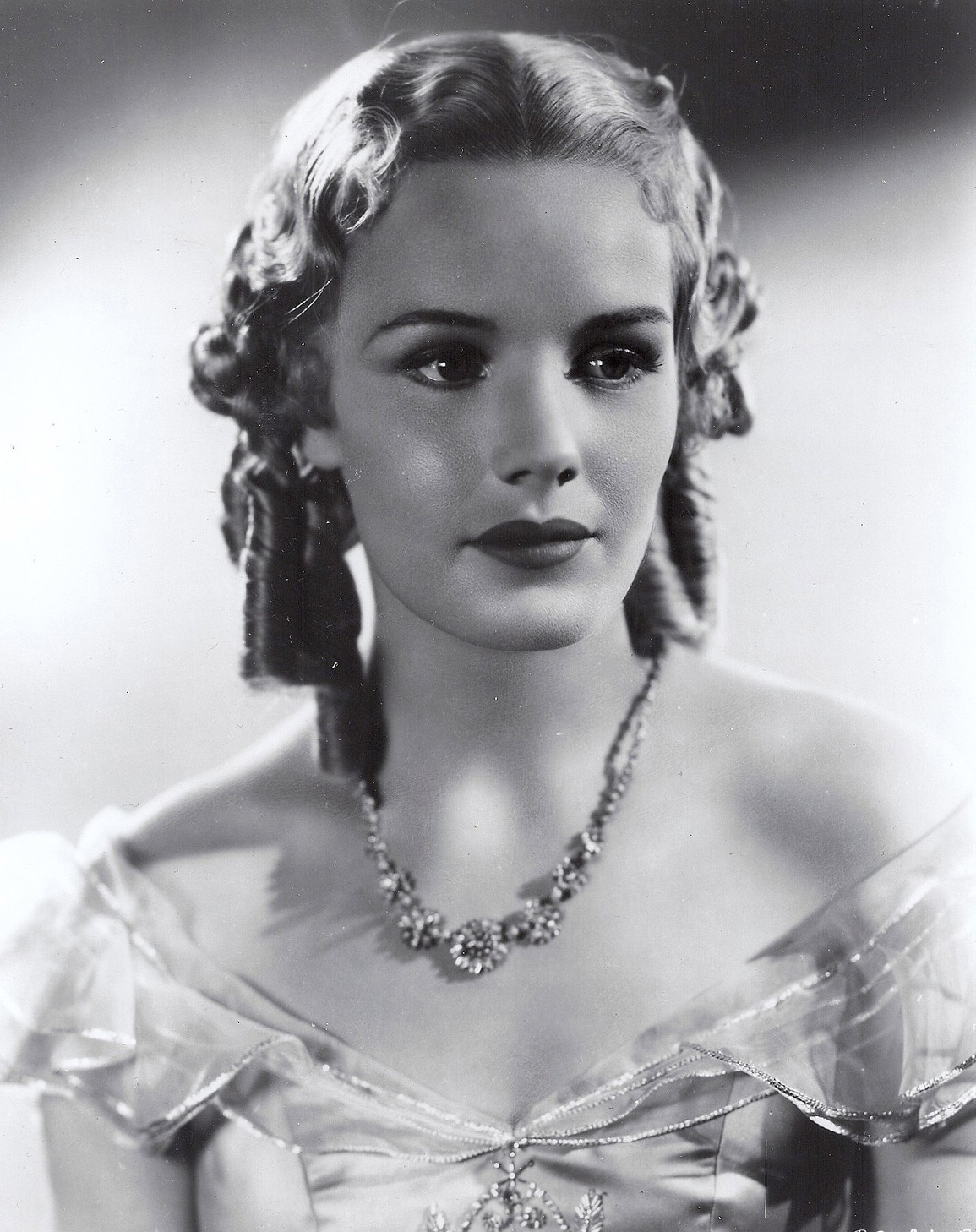 Frances Farmer
Lee Grant – actress – Oscar for Shampoo, plus 3 more nominations.
Kim Hunter – actress – Oscar for A Streetcar Named Desire. Played Zira in 1968's Planet of the Apes.
John Ireland – actor – Nominated for All the King's Men.
Larry Parks – actor – Nominated for playing the lead in The Jolson Story. Like Lee J Cobb, he later named friends and colleagues to the Committee, but it did not save his career.
Larry Parks in The Jolson Story
Martha Scott – actress – Nominated for Our Town. Played Miriam in 1959 version of Ben-Hur.
Donald Ogden Stewart – screenwriter – Oscar for The Philadelphia Story.
Peter Viertel – screenwriter – married to Deborah Kerr.
And scores more…
The 1947 HUAC hearings.
In 1947 the HUAC called 24 'friendly' witnesses and 11 'unfriendly' ones. Another 8 'unfriendly' witnesses were scheduled but never called to testify. Ten of the unfriendly witnesses would become The Hollywood Ten. The eleventh, Bertolt Brecht, denied he had ever been a Communist and fled the country following his appearance.
The 'friendlies' who happily identified instances of alleged Communist activity in Hollywood whilst identifying suspected Communists and Communist sympathizers in the industry included:
Jack Warner, studio head at Warner Brothers. He identified as a Communist a known non-Communist Howard Koch, more or less because Koch had participated in a union strike against the studio in 1945.
Louis B Mayer, head of MGM.
Gary Cooper, Oscar-winner
George Murphy, actor and future US senator
George Murphy
Adolphe Menjou, actor
Robert Taylor, actor, identified fellow actor Howard da Silva as a 'probable' Communist because, 'He always seems to have something to say at the wrong time.'
Robert Taylor testifying
Robert Montgomery, actor, war hero, father of Elizabeth Montgomery (Bewitched).
Walt Disney
Leo McCarey, director
Lela Rogers, mother of actress Ginger Rogers and self-professed 'expert' on detecting latent Communist themes in movies. She accused writer Dalton Trumbo of expressing Communist sentiment in his script for Tender Comrades, when he wrote, 'Share and share alike, that's democracy.'
Ginger & Lela Rogers
The 1951-2 HUAC hearings.
The 1951-2 hearings produced more of the same, Senator Joseph McCarthy labeling many witnesses as 'Fifth Amendment Communists'. After the Supreme Court ruled that invoking the Fifth was not permissible, witnesses had to choose between defending their past actions and implicating other people – inform on friends and colleagues or face a prison sentence. The HUAC called 90 witnesses in 1951, among them:
Martin Berkeley, screenwriter who named 162 people as past members of the Communist Party!
Lillian Hellman, playwright and screenwriter, refused to name names.
Carl Foreman, writer/producer, he also refused to name names.
Robert Rossen, director, did likewise but later caved in and gave the Committee names.
Jose Ferrer, actor, refused to co-operate.
Jose Ferrer
Arthur Miller, writer, refused but did not invoke a constitutional right, so he was found to be in contempt of Congress, fined $500 and given a 30-day suspended jail sentence.
Elia Kazan, director, also co-operated and named colleagues. Screenwriters Richard Collins and Budd Schulberg also played ball.
John Garfield, actor, attempted to co-operate, but since he was never a member of the Communist Party anyway, he was unable to furnish the Committee with any names. It is generally believed that his dilemma over the hearings brought on the heart attack (he already had a weak heart) that killed him at that time.
John Garfield
The 1953-5 and 1958 HUAC hearings.
Between 1953 and 1955 more hearings helped build the unofficial blacklist that ruined or severely damaged hundreds of careers. The final movie industry hearing took place in 1958.
Artie Shaw, band leader, was a friendly witness. So was choreographer Jerome Robbins. Reports that character actor was also a 'friendly' witness appear to be erroneous. The man's daughter is adament that Mr. Stander loudly detested those who supported the witch-hunts. He had no time for them.
Lucille Ball was a witness with a difference. She testified that she had once become a member of the CP in 1936, but only to please her grandfather. She fully repudiated it.
Singer Paul Robeson belligerently took the Fifth. Arthur Miller appeared again, answered questions, but did not inform on anyone.