1955               Marty – Best Picture
                        Ernest Borgnine – Best Actor for Marty
Robert Mitchum in The Night of the Hunter
Doris Day & Jimmy Cagney
Well, at least Elia Kazan didn't get Best Director for East of Eden despite being again nominated. I have seen all five nominated movies – Marty, Picnic, The Rose Tattoo, Mister Roberts and Love is a Many-Splendored Thing. And a particularly sorry lot they are. Bad Day at Black Rock was far better than all of them but was not even nominated. For some reason Academy members fell in love with Marty and Ernest Borgnine's playing of him and they both won. Jimmy Cagney's masterful turn in Love Me or Leave Me was a most unlucky loser, but not half as unlucky as Robert Mitchum and Charles Laughton for The Night of the Hunter. Two of the great travesties in Oscar history transpired here. Laughton's only shot at directing was left un-nominated in a year in which it should have won in a canter. And Mitchum's sinister and maniacal Reverend Harry Powell (also not nominated) would have eaten the Best Actor winner for breakfast!
1956               Around the World in 80 Days – Best Picture
                        Yul Brynner – Best Actor for The King and I
                        Anthony Quinn – Best Supporting Actor for Lust for Life
Shirley MacLaine & David Niven in
Around the World in 80 Days
John Wayne in The Searchers
The only difference between the five lousy nominated films in 1955 and the five nominated this year is that 1956's films were bigger – still junk, but bigger junk. Mike Todd's tedious travelogue Around the World in 80 Days won by default from the likes of – The Ten Commandments, Giant, The King and I and Friendly Persuasion. Similarly, Yul Brynner also picked up Best Actor by default. He had nothing to beat. There have been numerous abominations when it comes to nominations down the years, but 1955 and 1956 are two of the worst. If over-looking Mitchum and Laughton and The Night of the Hunter last year were woeful oversights (and they were), then doing the same thing to John Ford, John Wayne and The Searchers this year was categorically unforgiveable. Between them they should have swept the pool – Best Director, Best Actor and Best Picture.
1957               The Bridge on the River Kwai – Best Picture
                        Joanne Woodward – Best Actress for The Three Faces of Eve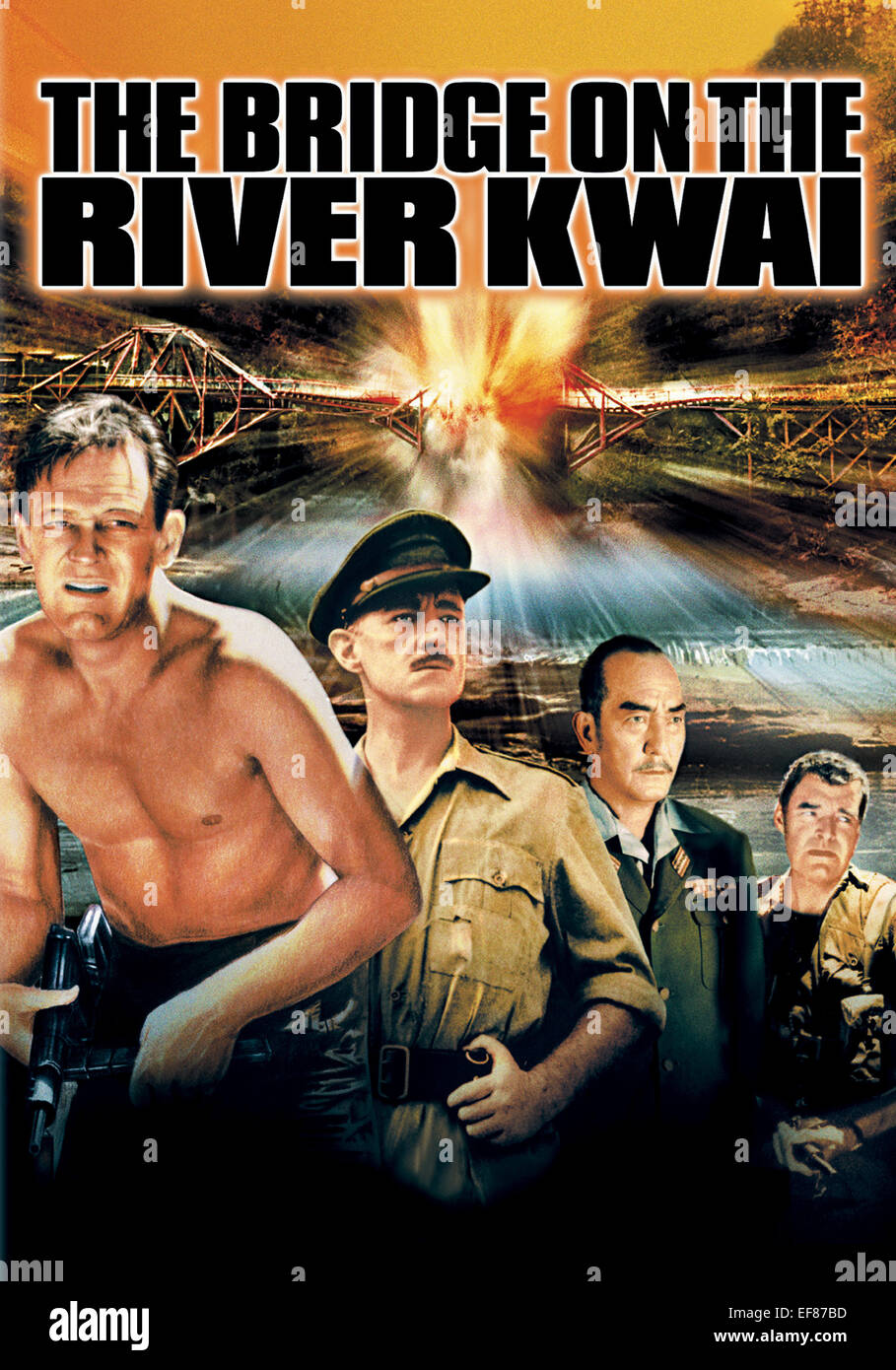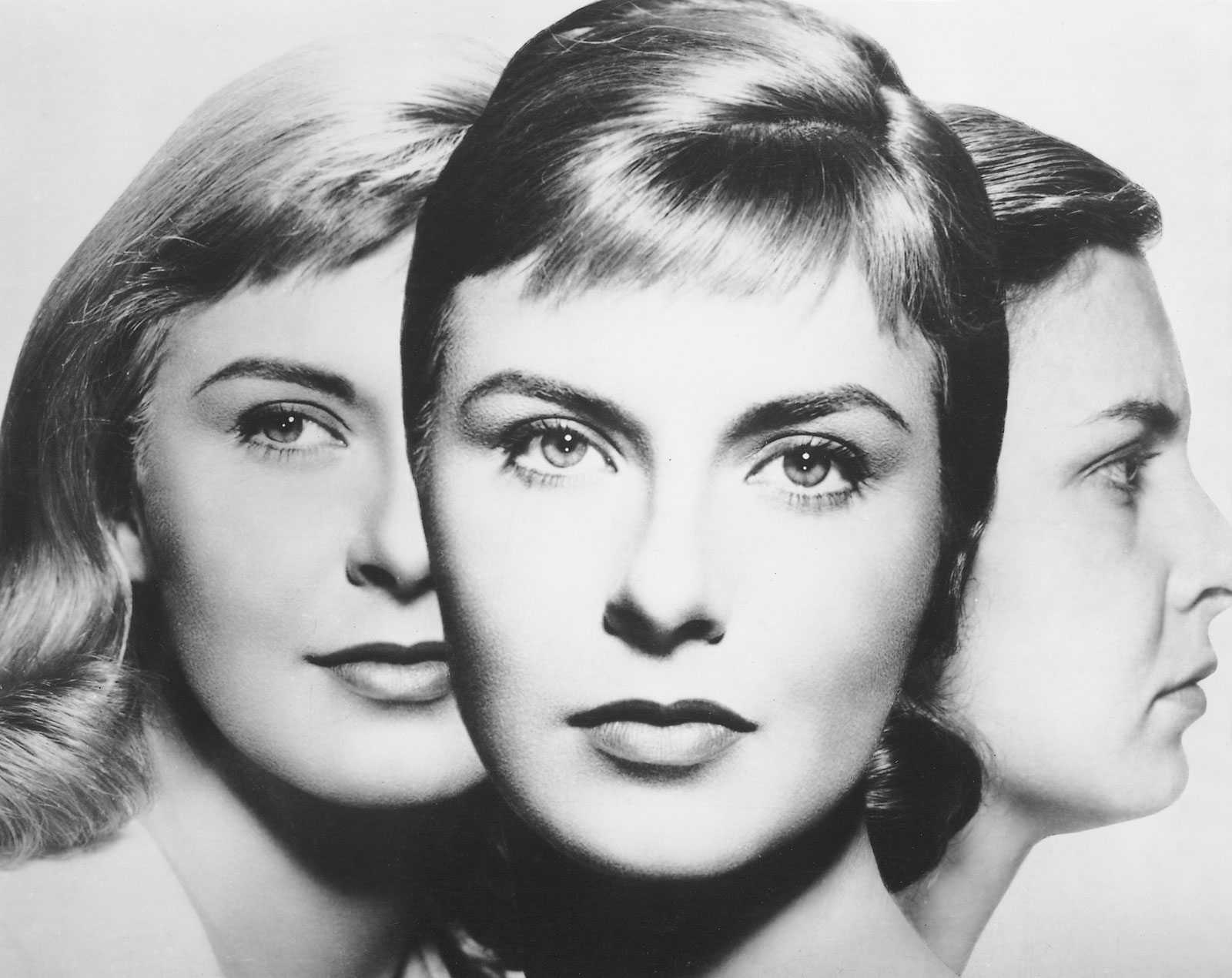 Joanne Woodward in The 3 Faces of Eve
Kirk Douglas
Tony Curtis & Burt Lancaster in
Sweet Smell of Success
The Bridge on the River Kwai did not beat a very strong field in 1957. Sayonara, Peyton Place and Witness for the Prosecution were only so-so. The only real opposition might have come from 12 Angry Men, but a black and white drama played out in one room was never going to genuinely compete with a wide-screen big production like 'Kwai'. Joanne Woodward was an absolute certainty to win Best Actress for her brilliant performance in The Three Faces of Eve, so once again the desperately unlucky Deborah Kerr could only sit back and applaud. For the third year in a row the Academy really blew it with the nominations. And this time it involved two superb movies. Possibly the greatest anti-war film ever made, Stanley Kubrick's Paths of Glory went un-nominated – which was bad enough. But how could they possibly ignore the sensational film noir from Alexander MacKendrick – Sweet Smell of Success? And for that matter, why weren't its leading players, Burt Lancaster and Tony Curtis nominated? Burt could have won for Best Actor and Tony for Best Support. They certainly deserved to.
1958              Gigi – Best Picture
                        Susan Hayward – Best Actress for I Want to Live!
                        Burl Ives – Best Supporting Actor for The Big Country
Louis Jourdan & Leslie Caron in Gigi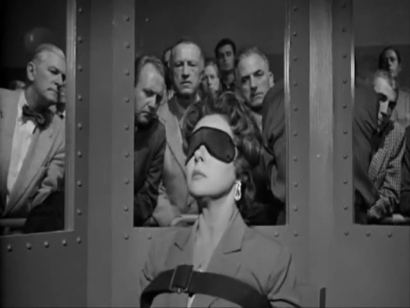 Susan Hayward i the gas chamber in
I Want to Live!
Poor Deborah Kerr must have thought she'd ran over a dozen black cats. The moment she saw Susan Hayward walking into the gas chamber as convicted killer Barbara Graham in I Want to Live, she would have said to herself, 'Well, there goes my nomination for Separate Tables.' Even today that scene is harrowing. Back in 1958 it was a sensation and the film's sympathetic approach ensured discussion about the guilt or otherwise of the subject. For the record, Miss Graham was as guilty as Hell and received her just desserts. And Susan Hayward deserved her Oscar as well.
Burl Ives in The Big Country
One more in a long line of puzzling Academy decisions was the win of Burl Ives as the patriarch in The Big Country. It was puzzling because he had portrayed 'Big Daddy' in Cat on a Hot Tin Roof with much more effect in the same year, yet they picked the lesser performance for recognition. Gig Young was a little unlucky missing out for Teacher's Pet. There was considerable bleating about Hitchcock's Vertigo being completely overlooked. I watched it again quite recently – and it is still a nothing picture! Of course, Cat on a Hot Tin Roof was, if anything, a bigger nothing, yet it got nominated. Methinks there are more politics in Hollywood than there ever were in Washington.
1959              Ben-Hur – Best Picture
                        Charlton Heston – Best Actor for Ben-Hur
                        Hugh Griffith – Best Supporting Actor for Ben-Hur
Stephen Boyd in Ben-Hur
Oscar-winners Heston & Griffith
Curtis & Lemmon in Some Like It Hot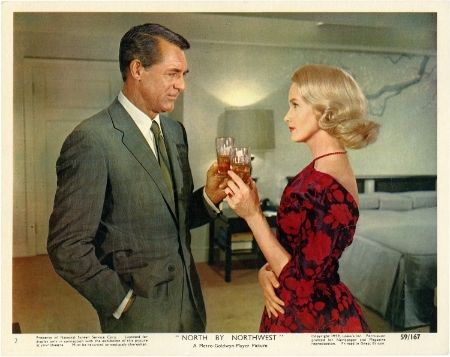 Cary Grant & Eva Marie Saint in
North by Northwest
This was the year that Hollywood and the Academy members went ga-ga over Ben-Hur. And some of us are still wondering why? The thing won everything except the hotdog concession outside the auditorium. Charlton Heston stole the Oscar clean out of the hands of Jack Lemmon who should have won by panels of fencing for his hilarious dual role in Some Like it Hot. It is still scarcely believable that the likes of The Nun's Story and The Diary of Anne Frank landed Best Picture nominations ahead of Billy Wilder's brilliant comedy. And surely Hitchcock's terrific North by Northwest merited a nod ahead of them as well?
Stubby Kaye & Leslie Parrish in
Li'l Abner
Another complete mystery is why was Heston nominated but not his co-star Stephen Boyd? A cynic might argue that two nominations from Ben-Hur might have cost Chuck his statuette – so…sorry Steve. But then they went ahead and nominated Hugh Griffith for Best Supporting Actor (which he inexplicably won), so why did they not nominate Boyd in that category instead? And Tony Curtis was again bypassed despite his fabulous turn in Some Like it Hot. The superb musical/comedy Li'l Abner was nominated for a music award. Of course it lost.
1960              The Apartment – Best Picture
                        Burt Lancaster – Best Actor for Elmer Gantry
                        Elizabeth Taylor – Best Actress for Butterfield 8
                        Shirley Jones – Best Supporting Actress for Elmer Gantry
                        Peter Ustinov – Best Supporting Actor for Spartacus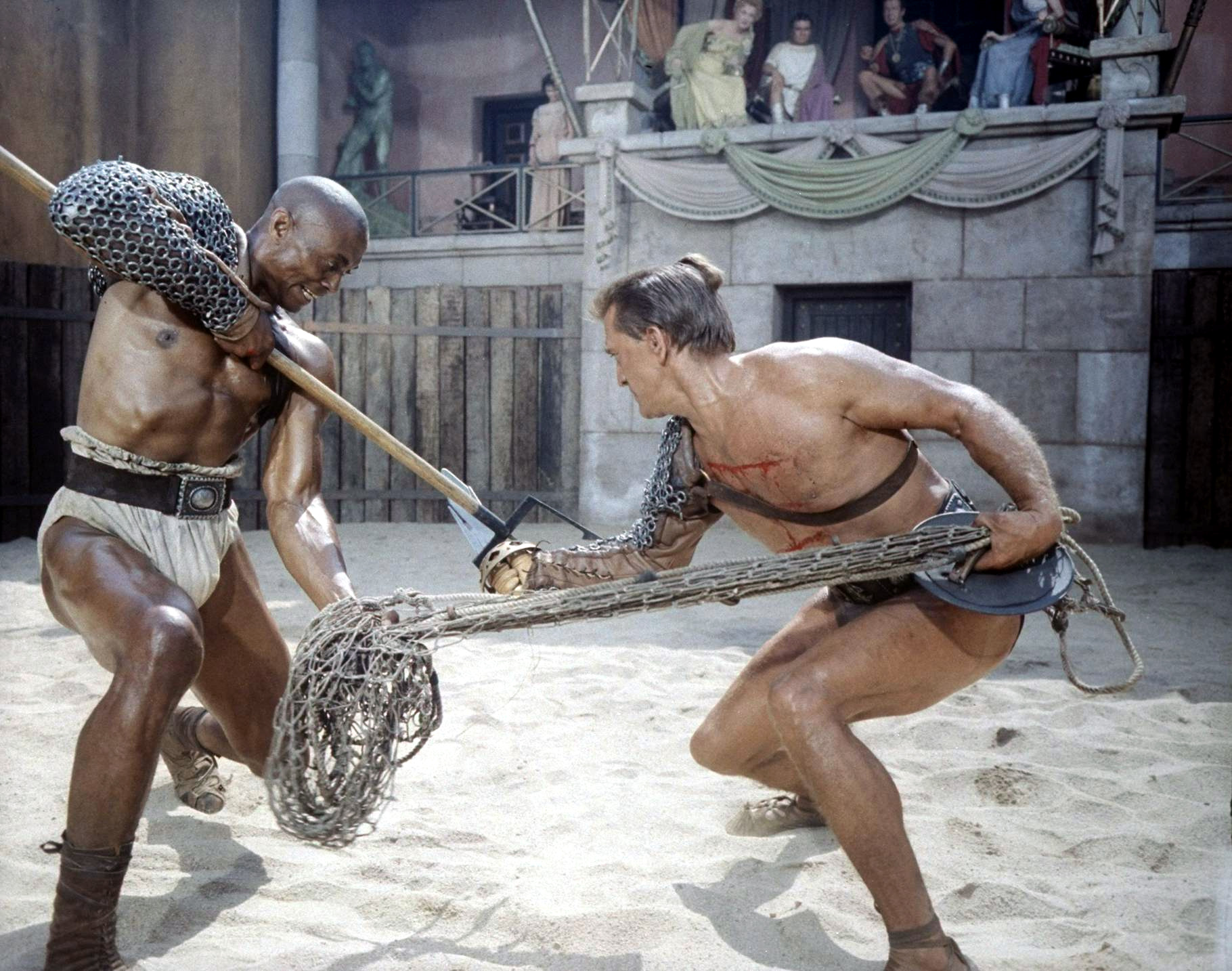 Woody Strode & Kirk Douglas in Spartacus
Tony Perkins in Psycho
One wonders how John Wayne's overblown blockbuster The Alamo made the Best Picture list of nominees instead of Hitchcock's cinematic sensation Psycho. Even The Sundowners was nominated ahead of Hitch. Worse still, how in hell did The Alamo get nominated ahead of Kubrick's brilliant Spartacus? Tony Perkins was only nominated once in his career, and that was back in 1956 for Friendly Persuasion. He didn't win and should not even have even been nominated, but he surely deserved a nod for his sinister, career-defining portrayal of Norman Bates in Psycho?
Elizabeth Taylor in Butterfield 8
This was also the year that Liz Taylor almost died on the operating table. A last minute tracheotomy saved her life and more or less guaranteed her a gift Oscar for Butterfield 8. One of the victims of this outpouring of academy love for lucky Liz was the long-suffering Deborah Kerr. Her sixth and final Oscar nomination (this time for The Sundowners) went the way of the previous five – to someone else. It certainly paid to play a hooker in 1960. Liz and Melina Mercuri both played prostitutes and were nominated for Best Actress, and Shirley Jones won Best Supporting Actress for playing another one in Elmer Gantry.
John Wayne & Chill Wills in The Alamo
This was the year that Chill Wills found himself nominated as Best Support for The Alamo. He promptly went ahead and made a complete horse's ass of himself by placing ads in Variety plugging for votes. One read: 'Win, lose or draw, you're still all my cousins, and I love you.' Then he signed the thing: 'Your cousin, Chill Wills.' Not satisfied with that, he then placed another ad suggesting that the cast of The Alamo was praying for him to win, 'harder than the real Texans prayed for their lives at the Alamo.' He lost, I am happy to say.
One final word on the 1960 Oscars. The quintessential popular western The Magnificent Seven was released in 1960. It garnered a solitary Oscar nomination for Elmer Bernstein's fabulous score. And it lost. Mind you, it took the equally fine theme from Exodus to knock it off.