Between 1922 and 1934 (except for 1930 and 1933) the Western Association of Motion Picture Advertisers (WAMPAS) annually selected 13 up and coming young actresses as 'The WAMPAS Baby Stars' amid considerable media publicity and fanfare. No doubt, being selected must have given these young ladies visions of future screen fame and possible immortality, yet not all of them had successful careers. If these were the annual 'pick of the crop', so to speak, we can only guess at the numbers of young hopefuls who failed to make these lists and returned home disillusioned and disappointed.
I thought it might be worthwhile researching each and every one of the girls selected in those years to determine what happened to them. Many will simply merit a single line or two, but it should be interesting, nevertheless, to see how each fared after her moment in the spotlight.
1922 WAMPAS Baby Stars: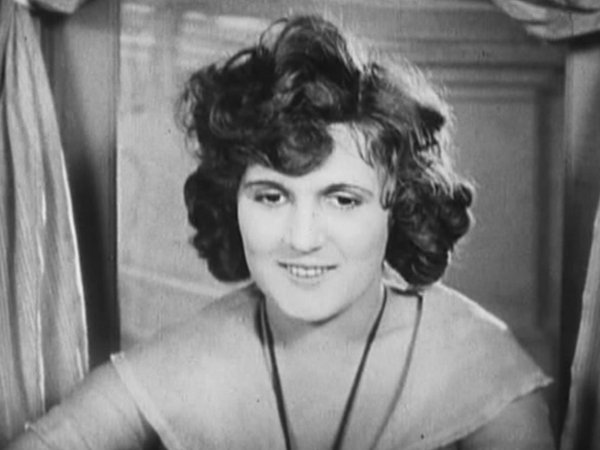 AYE, Marion: (1903-51). Marion lied about her age and eloped with her older boyfriend when she was just 15. Her new husband died a year later. Mack Sennett spotted her on a beach in 1919 and she bacame a Mack Sennett Bathing Beauty. Marion attempted suicide in 1935 after her career in B features took her nowhere. And she tried several more times after that. Despondent at missing out on a small television role in 1951, she swallowed bi-chloride of mercury tablets and was found unconscious on the floor of a motel room. Her last words to her husband were: 'I dropped one of the tablets on the floor and I'm afraid the dog will get it.' She died eleven days later.
FERGUSON, Helen: (1901 -77). After achieving only minimal success in a few films, Helen retired altogether from acting in 1933 and became a publicist. And she was good at it too. She represented Barbara Stanwyck, Henry Fonda, Jeanette MacDonald and Robert Taylor, to name but a few of her big-name clients. For 19 years she shielded Loretta Young from the press, earning herself a reputation as the foremost 'suppress agent' in Tinsel Town. Her hard work earned her a star on the Hollywood Walk of Fame.
LEE, Lila: (1901-73). From 1918 until 1938 Lila Lee enjoyed a successful screen career that spanned both silent and sound eras. Probably her greatest triumph was starring opposite Rudolph Valentino in the 1922 silent hit Blood and Sand. In the thirties she was diagnosed with tuberculosis which, coupled with the closely kept secret of her emerging alcoholism, put paid to her career before she was forty. Her son James Kirkwood Junior was a playwright who later penned A Chorus Line.
LOGAN, Jacqueline: (1901 – 83). Jacqueline more or less ran away from home to become an actress. Twice. Each time she lied to her parents about her whereabouts and her intentions. Instead of going away to college she hitched to New York City, eventually signing with Florenz Ziegfeld. Interestingly, she would later be aboard William Randolph Hearst's yacht Oneida in 1924 on the night director Thomas Ince was allegedly shot dead. Jacqueline was contracted to Ince Studios at the time.
Her Hollywood career covered over fifty films, the highlight being her casting as Mary Magdalene in CB DeMille's 1927 epic The King of Kings. A lifelong friend of fellow WAMPAS Baby Star Lila Lee, Jacqueline displayed her hidden talents early in the thirties when she wrote two successful screenplays – Knock-Out and Strictly Business – and even directed the second of these. Columbia's Harry Cohn admired her work but would not contemplate hiring a lady director. Besides, she was an outspoken right-wing conservative. He could do without that too. Her death in 1983 went un-noticed, for she passed away on the same day as former super-star Gloria Swanson.
LORRAINE, Louise: (1904-81). She was discovered by a photography salesman who visited her family's Los Angeles home and was taken with the 13 year-old Louise's beauty and personality when she answered the door. He promptly suggested she try out for the movies. In all Louise had 23 screen credits, the most significant being her selection as the third Jane in the Tarzan pictures. Only five of her pictures were talkies and she retired to raise her family after the fifth of these, Near the Rainbow's End, was completed in 1930.
Art Acord
Her first husband was cowboy star Art Acord. He was the Steer Bulldogging World Champion of 1912, then beat challenger Hoot Gibson in 1916 to win it again. Art actually died from cyanide poisoning in Chihuahua, Mexico in 1931. That was the official police version of events anyway. The general opinion was that a Mexican politician had him murdered after catching the actor en flagrante with his wife. The police preferred to call it suicide.
LOVE, Bessie: (1898 – 1986). Bessie enjoyed a long and distinguished film career that lasted from 1915 until 1983! She was even nominated for an Oscar for her performance in The Broadway Melody (1929). It was cowboy star Tom Mix who suggested she have a go at the movies. At Biograph Studios she met director D W Griffith who gave her a small role in his 1916 blockbuster Intolerance. Her performance in The King on Main Street (1925) saw her become the first person to dance the Charleston on film.
In 1929 she married Howard Hawks' brother William. Mary Astor and Norma Shearer were among her bridesmaids. The couple divorced in 1936. During World War 2 Bessie worked for the American Red Cross and entertained troops when she could. After the war she continued to get small roles in movies such as On Her Majesty's Secret Service (1969), Sunday Bloody Sunday (1971) and Reds (1981).
  with Buster Keaton
MCGUIRE, Kathryn: (1903 – 78). Kathryn was another young hopeful who found her way to the Ince Studios during the silent era.In fact, it was Ince who discovered her. Because of her dancing skill she was also able to find work at Universal and for Mack Sennett, but her career never really gained momentum except for roles as 'The Girl' and Betsy O'Brien alongside Buster Keaton in two 1924 films, Sherlock Jr and The Navigator. Cancer claimed her in 1978.
MILLER, Patsy Ruth: (1904 – 95). Sixteen year-old Patsy was discovered by the 'queen of the lesbians', Alla Nazimova, at a Hollywood party. In truth, it was Patsy who went out of her way to meet Alla that evening. Nazimova became the girl's mentor and before long Patsy had made her name playing Esmeralda in Lon Chaney Senior's 1923 classic The Hunchback of Notre Dame. Her career stretched over 30 years but was only mediocre at best. Her personal life, however, kept the tabloids busy as she earned the title of 'the most engaged girl in Hollywood', no small achievement in such a community. Years later she told how her close friendship with Lucille LeSeur (soon to become Joan Crawford) ended abruptly when the rather naive Patsy heard her tell a crude joke 'in mixed company'.
MOORE, Colleen: (1899 – 1988). Colleen's uncle arranged a screen test for his 15 year-old niece with DW Griffith and her movie career was underway, although it mostly revolved around playing heroines in Tom Mix westerns. Colleen's heterochromia (one blue eye and one brown) did not show up too clearly on the black and white film of the day, so it did not interfere with her popularity in any way. In fact, with her bobbed hair and vivacious demeanor, Colleen became the rival of Clara Bow as the iconic 'flapper' of the Roaring Twenties. At the height of her popularity Colleen was raking in an astonishing $12,500 a week and enjoying a covert affair with director King Vidor on the side. She invested her money wisely and married a couple of stock brokers later in life. All in all, Colleen was one shrewd cookie.
In 1928 she and her uncle started constructing her now famous doll's house. Today, the Colleen Moore Dollhouse is a tourist attraction. It is 9 feet square, has a tower that is 12 feet high, and is seen by 1.5 million visitors annually at the Museum of Science and Industry in Chicago, Illinois. It took ten years to complete and is known as 'The Enchanted Castle'. Colleen made her last movie in 1934. Tragically, due to a misunderstanding at the Museum of Modern Art, most of her movies crumbled into nitrate dust and are lost forever.
PHILBIN, Mary: (1902 – 93). Mary played Christine opposite Lon Chaney Senior in the 1925 silent classic The Phantom of the Opera, and looked set for a bright screen future until the coming of sound put paid to her career as a leading lady. In the early thirties she realized this and chose to retire from the screen in order to care for her aging parents. They dissuaded her from marrying her one true love, producer Paul Kohner, and she ultimately lived out her long life as a spinster. She was suffering from Alzheimer's Disease when pneumonia took her at 90.
Paul Kohner
Mary starred in Erich von Stroheim's The Merry-Go-Round and witnessed first hand the saga that resulted in him being fired from the picture. Von Stroheim was a notorious perfectionist, but when he insisted that certain characters in his movie should not only wear their Austrian nobility costumes, but should also wear expensive underwear, embroidered with the Austrian Royal Family insignia, the studio drew the line. When Erich refused to continue directing until his demands were met he was replaced.
STARKE, Pauline: (1901 – 77). Starting out as a dance extra in Griffith's Intolerance, Pauline scored several lead roles in silent-era films, but never really clicked with the cinema-going public and her career fizzled out by 1930 after just 18 screen appearances. 'I was a white girl in the morning and a colored girl in the afternoon,' she once said of her work in Griffith's 1915 classic The Birth of a Nation. Her 1927 marriage to producer Jack White was an unhappy one and may have hastened her disillusionment with furthering her screen career. A disagreement with LB Mayer saw her blacklisted by him, forcing her to briefly seek screen work at the Poverty Row studios before calling it a day. She died from the aftermath of a stroke in 1977.
WILSON, Lois: (1894 – 1988). In 1915 Lois, a schoolteacher at the time, became the first ever Miss Alabama, headed for Hollywood, and within four short years was ensconced at Paramount. From 1919 until 1927 she rose up the ranks acting opposite the likes of Rudolph Valentino and John Gilbert. Described in studio blurbs as 'the soft, marrying kind of woman', she nevertheless lived her entire 93 years as a single woman. Like Colleen Moore, a large proportion of her scores of films have been lost forever due to the degeneration of the nitrate film stock on which they were printed. Lois was a life-long friend of Gloria Swanson.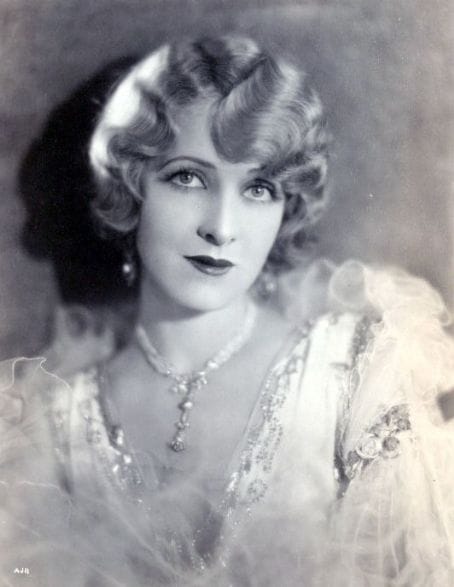 WINDSOR, Claire: (1892 – 1972). Born Clara Cronk in Kansas to Scandinavian parents, Claire tried her luck in Hollywood at 28, and was soon signed by Paramount. To boost her image they had her posing for publicity shots with the newly divorced Charlie Chaplin. It was 1920. By 1924 she had moved from Paramount and become a top star at Goldwyn Pictures Corporation. The advent of talkies would sound the death knell on her career in the late thirties.
William Desmond Taylor
Her name was frequently being linked with matinee idols such as Charles 'Buddy' Rogers. She married popular actor Bert Lytell in 1925, but it only lasted two years. Before long she was making headlines as 'the other woman' in a divorce case. It was also discovered by the police that Claire had dined with director William Desmond Taylor the night before he was shot to death in his home. One theory was that his killer (probably a jealous lover) saw Claire at his home, sneaked into his house later, and murdered him.